Malaysia's most lavish stays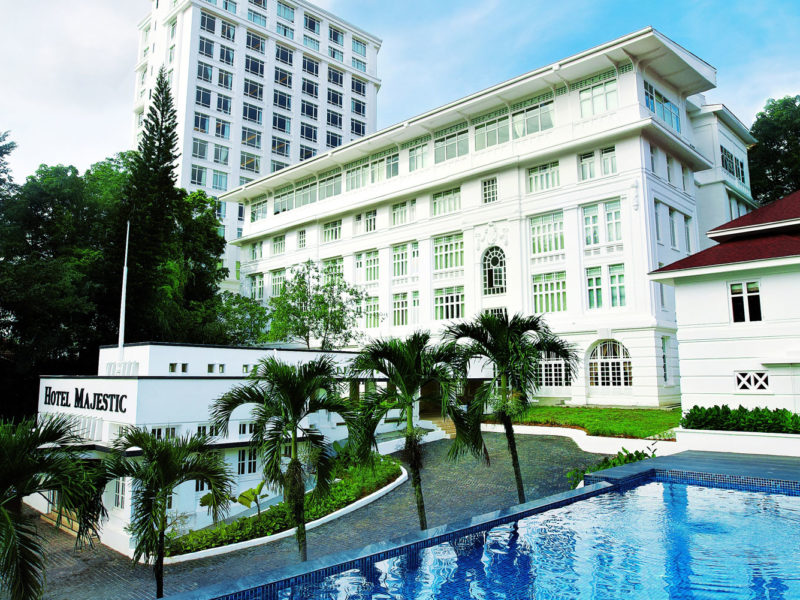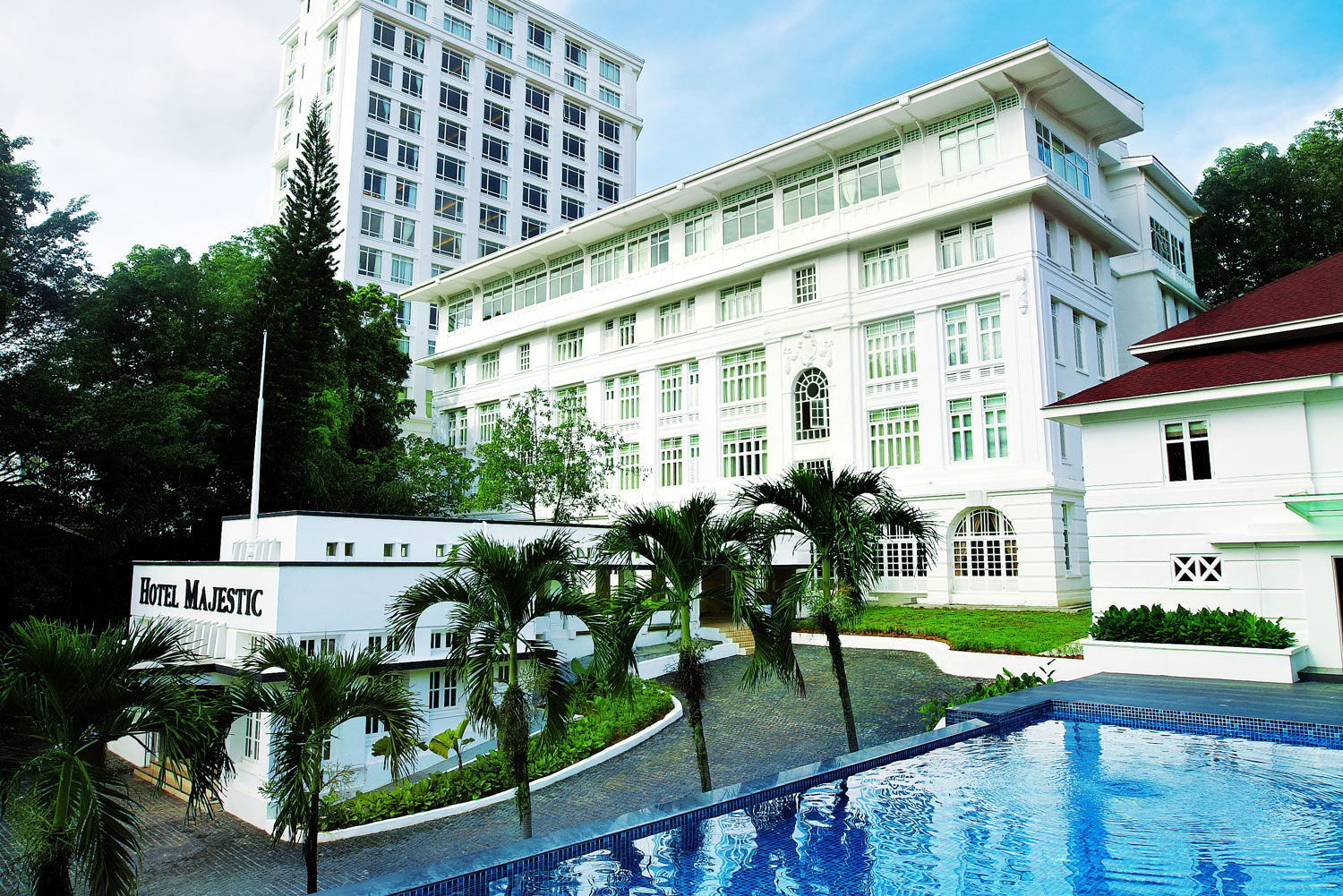 Are you a lover of luxury? Look no further. Here we reveal the most indulgent hotels Malaysia has to offer.
Rich in history and timeless opulence, this art deco landmark was built in 1932 as the grandest hotel in Kuala Lumpur (and the first in Malaysia with modern sanitation!).
Today The Majestic is characterised by its towering white Roman columns and colonial feel – complete with pith-helmeted doormen at the porte cochère – while inside beams with a level of luxury far beyond hot showers.
Here guests can indulge in the cigar room and gentlemen's club, private cinema, day spa and one of many high tea lounges, including the famed Orchid Conservatory (you'll need to book three months in advance to get in).
Accommodation-wise, the historic 'Majestic Wing' now houses 47 indulgent suites with that unreplicable old-world elegance, heightened by plush lounges, claw-foot baths, king-size beds and a personal butler for those troublesome tasks like drawing a rose-petal-sprinkled bath.
Alternatively, the adjoining Tower Wing is an uber-contemporary addition, with 253 guestrooms complete with dark marble, polished chrome and four-poster beds.
It doesn't get much more idyllic than Pangkor Laut, tucked away on a privately owned island just off the west coast of Malaysia along the Straits of Malacca.
Surrounded by ancient rainforest, the resort's enviable location also takes a front-row seat to the secluded white-sand beach and sapphire sea, where guests can lap up sunset cruises, snorkeling, wakeboarding and all manner of water activities.
While there are several noteworthy accommodation options here, you can't go past the Signature Sea Villas.
Elevated on stilts above the water, the villas are linked to the rest of the resort via wooden walkways, and come with a private balcony as well as our favourite feature, a large bathtub that opens onto the sea.
Unsurprisingly, these iconic villas have been awarded a generous swag of accolades over the years, including Best Overseas Destination Spa by Condé Nast Traveller UK in 2003 and Best Luxury Destination Spa at the 2011 World Luxury Hotel Awards.
It seems we're not the only ones to appreciate this little island gem.
Langkawi may be the party capital of Malaysia thanks to its duty-free shopping and subsequently considerably cheaper alcohol, but just outside the bustling centre is an entire archipelago of pristine rainforest and crystal-clear waters waiting to be explored.
In fact, Langkawi is one of only four inhabited islands in the 99-strong archipelago, justifying its official title of Langkawi, the Jewel of Kedah (Langkawi Permata Kedah).
And the shiniest part of the jewel in terms of luxury stays is Four Seasons Langkawi. Set on absolute beachfront, each lavish pavilion and villa takes in either views of the surrounding tropical gardens or over the azure Andaman Sea.
Each with a uniquely Malay design blending tropical timbers and charming tributes to the natural surrounds, guests can also expect five-star contemporary comforts from plush king-size beds, full-marble bathrooms, private decks and plunge pools.
There's even naturalists on staff to host guests on jungle treks and mangrove treks. Alternatively, the beach looks veeeeeery tempting.
This is where to really get away from it all. Hidden just off the coast of Kota Kinabalu in Sabah, you'll find Gaya Island Resort in Malohom Bay, set amidst lush rainforest and blindingly beautiful beaches.
With no shortage of nature trails and impressive snorkelling and diving right on the doorstep, this is one idyllic stay for outdoor adventurers and luxury lovers alike.
Inside is equally as stunning; some 120 villas incorporate local Sabahan elements such as local timbers, as well as a variety of views over surrounding mangroves, the treetop canopy, rainforest or sea.
However the pièce de resistance is the two-storey Suria Suite. Sprawling across a whopping 188 square metres atop a hillside, it boasts uninterrupted views of the ocean and Mount Kinabalu from its outdoor verandah, complete with daybeds and outdoor bath.
Temple Tree
The lesser known of the bunch, this boutique beauty claims to be the best resort in all of Langkawi. Set in a former coconut plantation by a lagoon, Temple Tree is centrally located, being a 10-minute drive from the airport and even less to the main beach Pantai Cenang.
However it's the unique accommodation here that sets this picturesque stay apart from others.
With eight heritage villas, each drawing inspiration from Chinese, Malay, Indian and European origins, these sensitively restored villas combine antique furnishings and contemporary touches, each with their own individual personality.
While some villas include a private bar room, others boast a projection room, a private library or timber bathtubs.
While the onsite restaurant in Straits Club is also worth a mention, it's the two palm-fringed swimming pools that take out the title of most photogenic location in the resort.
LEAVE YOUR COMMENT