How to spend 48 hours in Chiang Mai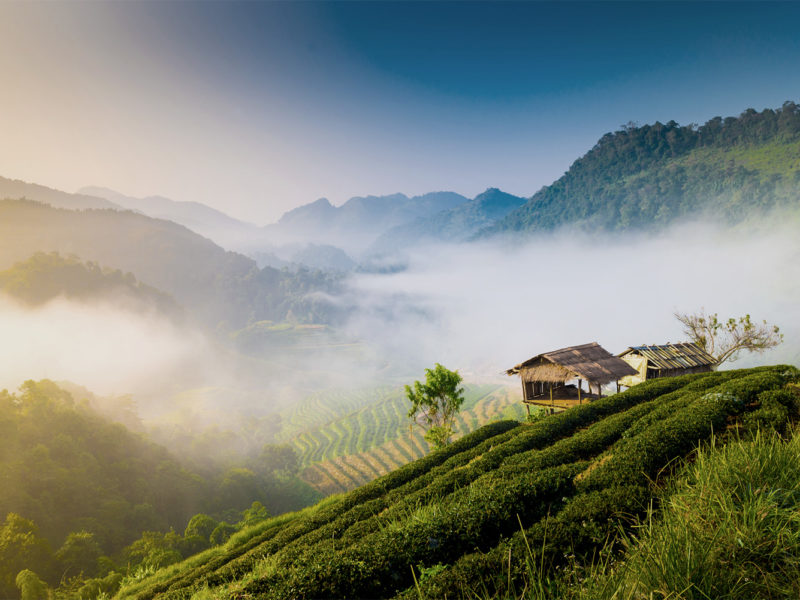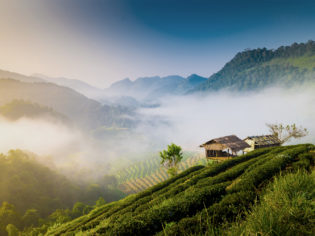 Hide Map
Thailand's unofficial second city is a stark contrast to bustling Bangkok, but while this less frenetic city's charm may lie in its unhurried vibe, its creative and culinary scenes are booming.
Megan Arkinstall spends TWO DAYS exploring cool, calm and collected Chiang Mai.
DAY ONE
8am
Start your day on the right foot with a coffee from Akha Ama Coffee La Fattoria, located in Chiang Mai's Old City. Set up by Lee Ayu in 2010, this social enterprise was created to help his Akha hilltribe community sell their coffee beans at a fair price.
Sourced straight from the hilltribe's farms, Akha Ama's (Ama means 'mother' in the Akha language) the single-origin beans are roasted, brewed and served in three locations around the city.
9am
With more than 300 temples (wats) in Chiang Mai, temple hopping may seem like an overwhelming task. Thankfully the Old City, which is easily navigable at just one-square-mile in size, is home to some great examples.
Absolute must-sees include the 14th-century Wat Phra Singh, one of the finest examples of Lanna-style architecture resplendent in teak carvings and gold; and the 15th-century Wat Chedi Luang, which houses a revered standing Buddha, giant reclining Buddha, and formerly enshrined Thailand's all-important Emerald Buddha. Also within walking distance is Wat Phan Tao, constructed entirely of teak; Wat Chiang Man, the city's oldest wat; and the Three Kings Monument.
11am
Khao Soi, the famous curry noodle dish of the north, is so good at Grandma's Khao Soi it often sells out before 1pm, so we recommend you hightail it here mid-morning. Located between Wat Rajamontean and Wat Khuan Khama, the nondescript shop can be easily overlooked, so keep your eyes peeled.
Served with chicken, pork or beef, topped with crispy noodles and accompanied by lime and chillies, the broth is rich and deliciously spicy.
2pm
Beat the afternoon heat for a couple of hours and retreat to Fah Lanna Spa. Located in a quiet street in the northern part of the Old City, it has 25 treatment rooms set around a central leafy tropical garden featuring a wooden walkway and several ponds.
Try Tok Sen massage, a style that is unique to Chiang Mai based on ancient Lanna wisdom. It aims to clear blocked energy using a wooden tool, similar to a hammer and chisel, to ease muscle tension through physical and sound vibration.
4pm
On the eastern side of the Mae Ping River is the riverfront neighbourhood of Wat Ket. Sweet-toothed travellers will love family-owned boutique bakery Forest Bake, which is housed in an adorable petite log cabin. Here you can pick up fresh bread made from natural wild yeast and hand-kneaded dough, as well as cakes and desserts that look as good as they taste.
If you're a tea lover, be sure to stop at the oh-so-pretty Vieng Joom on Teahouse, which offers up to 50 varieties of tea from all over the world to enjoy in house or take home.
6pm
Stop in for an early dinner at Woo Cafe, which serves a Thai fusion cuisine in the most blooming beautiful setting (the space is literally filled with flowers) and also houses an art gallery and lifestyle shop.
The Riverside Bar & Restaurant is also just down the road and is a popular spot to enjoy a cocktail on the river with live music every night.
8pm
Retreat back to 137 Pillars House, also located in Wat Ket. Housed in the historic 125-year-old Baan Borneo, the former northern headquarters for the East Borneo Trading Company, the homestead was lovingly restored from a crumbling ruin to a luxury 30-suite boutique hotel.
The original teak beauty oozes old-world charm and each spacious room has a private balcony overlooking the tranquil gardens.
DAY TWO
7am
Start your day at Wat Phra That Doi Suthep, one of the country's most sacred temples. Tucked away in the mountains north-west of the Old City, the 14th-century wat offers panoramic views of Chiang Mai at 1056 metres above sea level and is reached via a dragon-shaped Naga staircase (309 steps).
10.30am
Back down to Earth, Nimmanhaemin Road (or Nimman, as it is commonly known) is a trendy area with a heap of hipster-style cafes, premium shops and art galleries.
Your mid-morning coffee choices are endless – try the minimal, all-white Barisotel by The Baristro; Ristr8to known for its mind-blowing latte art; or the industrial-cool Graph at shopping and cultural centre One Nimman where you'll also find a collection of designer boutiques.
12.30pm
Think Park is located at the northern end of Nimmanhaemin Road and is an open-air lifestyle space with restaurants, cafes and shops; there's often live music and festivals held here throughout the year.
There are plenty of places to lunch in the Nimman area, but a popular pick is Rustic and Blue, an eclectic cafe with a farm-to-table ethos. The menu features hearty Western-style dishes including vegan options, as well as artisanal bread, homemade seasonal jam, homemade ice-cream and more.
2pm
If you're an arts and crafts buff, be sure to make your way to Bo Sang Handicraft Centre on San Kamphaeng Road, around 10 kilometres south-east of the Old City. Along this road you'll find a plethora of workshops and showrooms selling the likes of pottery, silverware, sculptures, jewellery, wooden carvings, paper parasols and silk products.
4pm
Take the time to visit MAIIAM Contemporary Art Museum, a converted warehouse with a striking mirrored facade, also located in the San Kamphaeng area. It features one family's private collection of contemporary Thai art, as well as temporary exhibitions in a range of disciplines.
6.30pm
It's time to hit the night markets – if not for the bargain souvenirs, then for the lively atmosphere, cheap street food and pretty, colourful lanterns hanging from the trees. The stalls stretch on for two blocks, selling everything from silk to handbags to traditional Thai bites such as sai oua (northern Thai sausage), aab (spicy salad) and sticky rice.
9.30pm
After a busy day of shopping and eating, head to the cosy surrounds of Jack Bain's Bar (back at 137 Pillars House) to relax over a cocktail before calling it a day. Try the signature Aged Teak, with malt whisky, red vermouth and grapefruit juice, served alongside charred cinnamon sticks.
LEAVE YOUR COMMENT