Insider guides to the Caribbean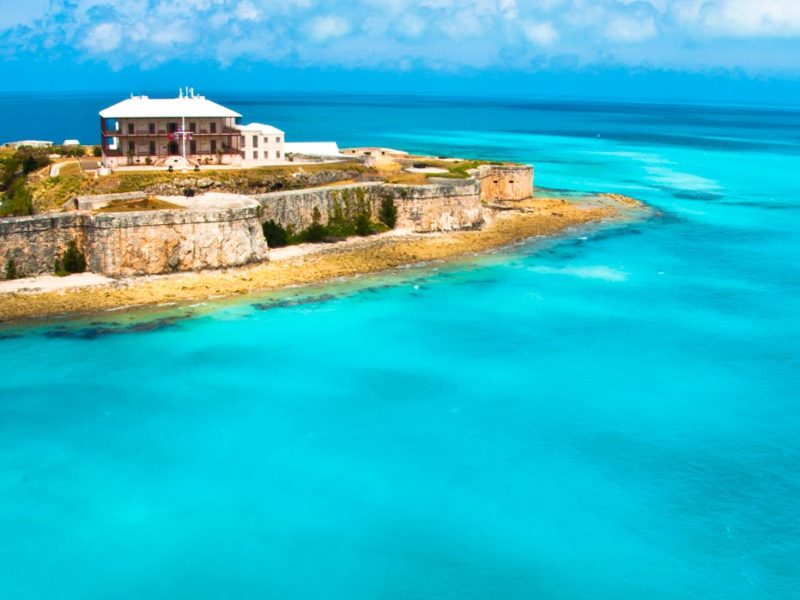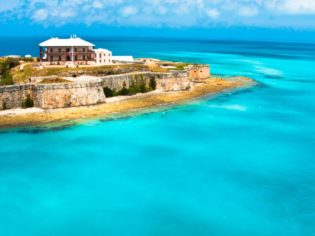 From the little-known islands of St. Kitts and Nevis to Bermuda – here, insider guides to all the places in the Caribbean you can't wait to get back to or visit next year.
Read all 107 Insider Guides from around the world here.
Insider: Racquel Brown, CEO, St. Kitts Tourism Authority, on the best swimming spots to be found in this blissful two-island country floating in the Caribbean Sea
All of the beaches in St. Kitts & Nevis are public and there's quite a few that are popular with locals and less frequented by visitors.
Frigate Bay
Frigate Bay with its tranquil waters and golden sand is a popular choice. The beach at Frigate Bay is undergoing beach renourishment to prevent erosion and keep it beautiful for all who love to frequent.
South Friars
South Friars is a beautiful beach with clean waters. Rent chairs and an umbrella from Carambola Beach Club or check out one of the other beach bars and grills, and take in the view with some light bites and refreshing drinks.
Sandy Bank Bay
Sandy Bank Bay offers beautiful views and unusually calm waters for the Atlantic. With no restaurants or water sports companies in the area, Sandy Bank Bay is one of the island's most secluded beaches.
Cockleshell Bay
For sparkling turquoise waters head to Cockleshell Bay. From here, take in the beautiful views of St. Kitt's sister island Nevis while you sip on a fresh drink from the popular Reggae Beach Bar, the renowned Spice Mill Restaurant, or one of the other beach bars.
Insider: Nicole Golden, owner of lifestyle store Urban Cottage
What is the ultimate reason people should visit Bermuda?

Bermuda is unlike anywhere else in the world. Not only is the island a beautiful paradise, but the history and culture is rich and vibrant. We are this tiny isolated rock in the middle of the Atlantic that has been a key part of the world for over four centuries.
What are the classic things first-time visitors to Bermuda shouldn't leave without seeing/doing?
Getting out on a boat to go for a cruise, listen to music and watch the sunset is a perfect day any time of the year.
The historic town of St. George is over 400 years old and a UNESCO World Heritage Site. Walk the cobblestone streets, learn about Bermuda's incredible history, and explore the centuries-old buildings including the oft-photographed Unfinished Church!
And what would you recommend that only locals might know about?
A raft-up is a uniquely Bermudian event. Boats tie up alongside each other and we have a party in the ocean. There can be as few as three boats or several dozens, but it's an experience like no other.
The fish sandwich is a bit of a foodie staple in Bermuda; can you describe what this is and where we might find the best ones?
The Bermuda fish sandwich is local fried fish served on raisin bread, and then you add whatever toppings you like. (Most prefer coleslaw, hot sauce and tartar sauce!) Popular spots are Mama Angies in St. George's, Seaside Grill on North Shore and Woody's in Somerset.
How does your store Urban Cottage, based in the capital city Hamilton, reflect the spirit of Bermuda?
Urban Cottage is a unique space as it is an eclectic mix of the old and new. The URBAN is our fashion forward apparel and collection of unique new finds. We are also known as a social hub, with our unique pop-up events and on social media outlets, mainly Instagram stories.
The interior decor of the shop is what I call the COTTAGE, it's outfitted with antiques and family heirlooms. Many of the trunks and decor that litter the store are from my great to great great grandparents. Many visitors to the store get a little part of Bermuda's history as well a bit nostalgic for days gone by.
LEAVE YOUR COMMENT