39. Jade Mountain, Soufriére, St Lucia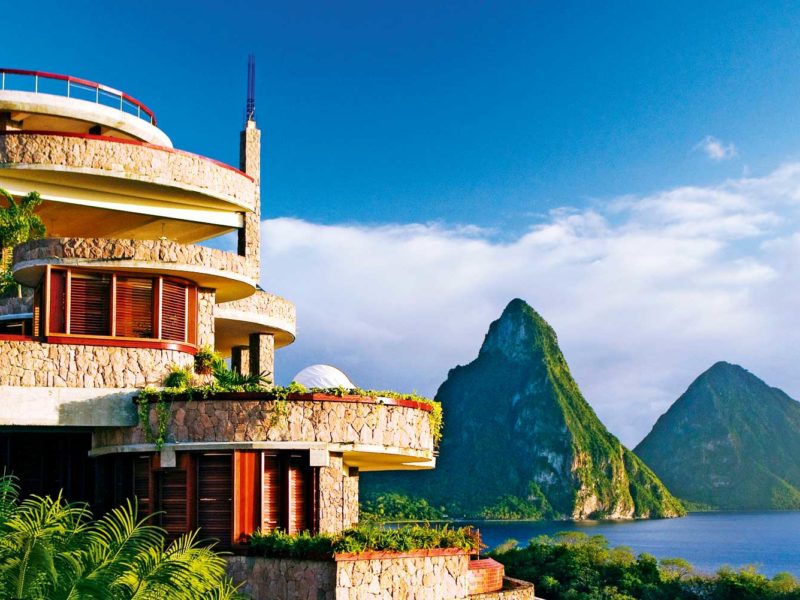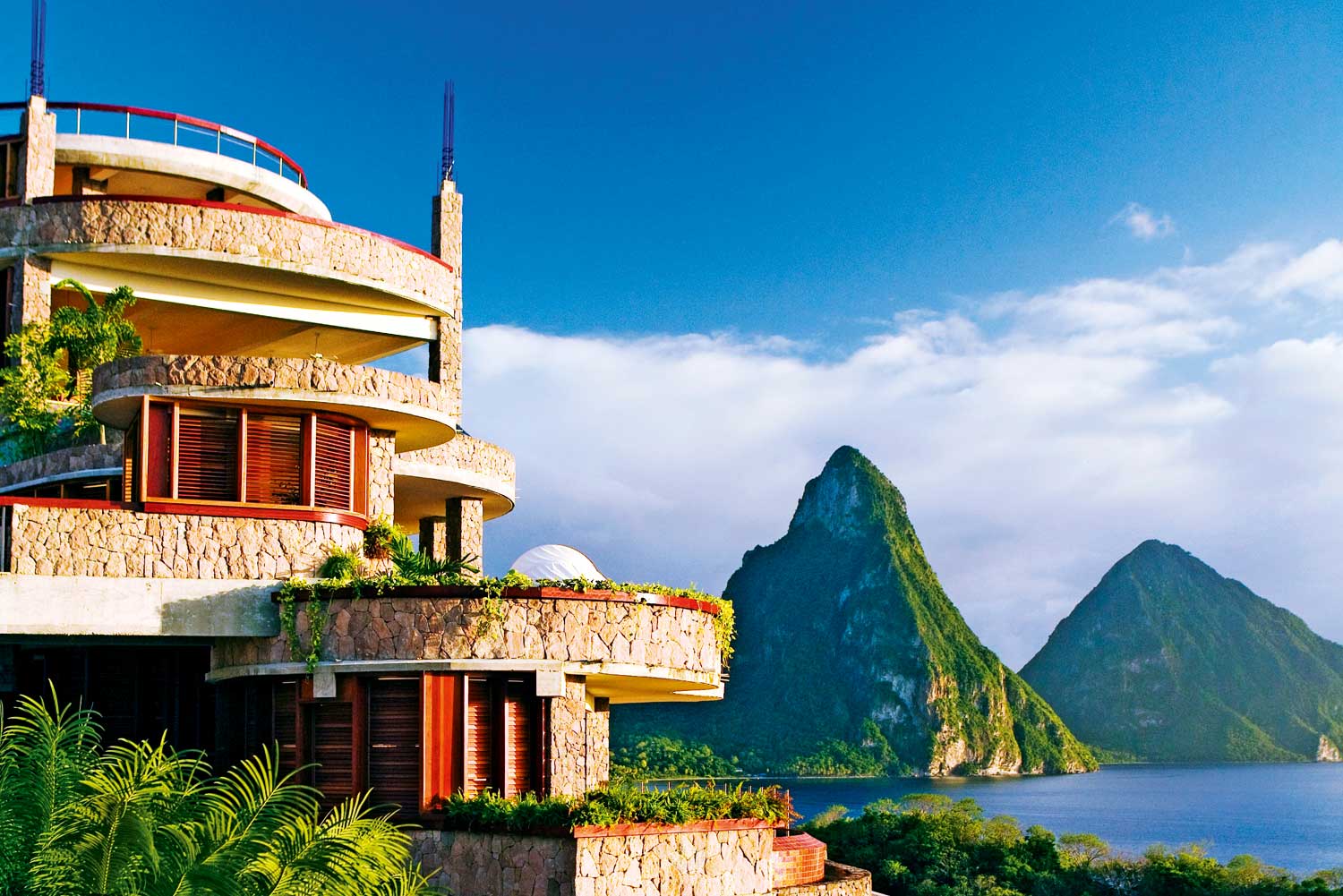 Ranked #39 in our countdown of the 100 Best Hotels and Resorts in the World.
"100% wow!" Juliet Kinsman
Architect-owner Nick Troubetzkoy's resort is grand design indeed – organic, futuristic and lovingly crafted with panoramas of the peerless mountains and limpid waters of the Caribbean.
The fourth wall of each spacious 'sanctuary' is completely open to the views, allowing for a unique indoor-outdoor private infinity pool. A web of cantilevered walkways – with stone columns, sculptures and koi ponds – lets you meander to the Celestial Terrace for sunset cocktails.
Aqua activities, indulgent spa treatments, yoga, or private beach walks all beckon. The fusion cuisine taps into St Lucia's culinary heritage, with a seafood focus and organic ingredients.
Honeymooners adore Jade Mountain – but who wouldn't?
Size 24 infinity pools suites and five sky jacuzzi suites
Hotels.com genuine guest score 4.6/5
Hotels.com genuine guest review "This is a place to put on your bucket list. The open air rooms with the amazing view is not to be believed. The only bad thing is having to leave."
Did you know Guests are asked to not use their cell phones in public areas and to keep them on the vibrate setting whilst on the property.
LEAVE YOUR COMMENT