Insider guides to North Asia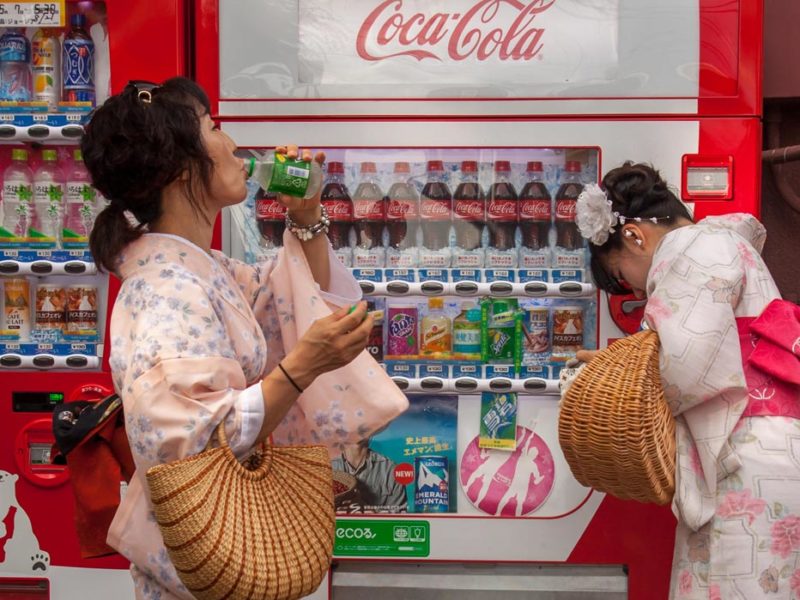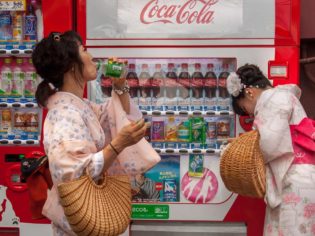 From Taiwan, Macau and China to Japan, Mongolia and more – here, insider guides to all the places in North Asia you can't wait to get back to or visit next year.
Read all 107 Insider Guides from around the world here.
Taiwan | Hong Kong | Macau | China | South Korea | Japan | Mongolia
12. Taipei, Taiwan
Insider: John Chen, owner of Gloria Manor and Hotel Proverbs Taipei, both part of the Design Hotels roster
What do you consider the five things people should see and do in Taipei?
Dihua Jie: A street located in Dadaocheng neighbourhood where you can find many shops carrying traditional goods such as spices, fabrics, kitchenware and anything you can imagine.
Temples: There are lots of temples scattered around town. I particularly love visiting the in Datong District.
Taipei 101: With its 101 floors, this used to be the tallest building in the world. The elevator to the top floor observation deck is lightning fast!
Food markets: I recommend looking for a food-only night market like to explore the food and drinks.
Mountains: Taipei is surrounded by mountains. There are many easy trails; that's also the best way to get a view of Taipei. Check out Jinmian Mountain and Jun Jian Yan.
Can you describe your perfect day in Taipei from morning until evening?
Taipei has a great coffee culture, with lots of character-filled cafes, so find a nice cafe to kickstart the day. After that, I'd take a stroll in the alleys of Taipei. It's a great city to explore on foot. For lunch, I'd find a noodle stand before checking out the exhibit at MOCA Taipei. Explore the neighbourhood nearby before dinner at one of the nice restaurants in the Xinyi District. Pop in for a nightcap at Hotel Proverbs' East End Bar before calling it a night.
Both Gloria Manor and Hotel Proverbs Taipei have an eco focus; how can people be better travellers when visiting the country?
Taiwan is big on recycling and trying to cut down on plastic waste. Most businesses encourage patrons to use reusable containers or bags. Have a carry bag handy if you want to buy some souvenirs to take home. In an effort to cut down on waste, people in Taiwan like to bring their own reusable utensils to the local restaurants that only offer disposal ones. Carry a water bottle as many businesses either have a water fountain for you to refill your bottle or would be more than happy to refill it for free.
Insider: Geoffrey Wu, director of The Forks & Spoons, based in Hong Kong's buzzing Wan Chai area

What is the one thing people should know about Hong Kong when they arrive?
Hong Kong is a city that never sleeps or never stops, it is filled with energy and there is always something to do, to see, to eat and drink in this city.
Hong Kong has one of the best food scenes in the world; if you had to narrow it down, where would you suggest people eat out when visiting?
As a traveller to Hong Kong or to anywhere in the world, I will always recommend visitors to eat their local cuisine, so for Hong Kong, local Cantonese and modern Cantonese food should not be missed. For Traditional Chinese try The Chairman, West Villa, and Flower Drum; for Modern Chinese try Ho Lee Fook; for French x Chinese try TATE Dining Room.
The bar scene rivals the food scene in Hong Kong – which are you favourite bars and why?
Hong Kong's bar scene has certainly evolved. Below are some of my highly recommended bars in Hong Kong: The Diplomat, COA, Penicillin, DarkSide, Quinary and The Chinnery. These are some of my favourite bars in Hong Kong because they make a terrific drink and they are hospitable individuals.
Hong Kong is famous for being a hyper-lit cityscape, but how easy is it to experience nature there?
There's plenty of outdoor nature which you can experience just footsteps away. One of the most popular activities throughout all four seasons is to explore the outdoors via hiking or trail walking, which is also one of my favourite activities. If you venture into the New Territories you can also rent bikes to cycle around to explore the nature.
14. Macau
Insider: Palmira Pena, chef at Manuel (Cozinha Portuguesa)
What is the No. 1 food you would encourage someone visiting Macau to try?
I am first-generation Macanese: my dad is Portuguese and my mum is Chinese. Bacalhau (cod fish cakes) are a must-try Macau snack and my dad's bacalhau are the best. Dad's restaurant, Manuel (Cozinha Portuguesa), has been going strong in the old Taipa village for 30 years. There is a lot of heritage here. Dad serves his bacalhau charcoal-grilled with baked potatoes and finished with garlic olive oil. My dad learned to cook this dish from his grandmother. It's a must-try dish in Macau.
Is there something about the Macau food scene that only locals know about?
If a traveller wanted to challenge themselves in Macau it would be to try very traditional Macanese dishes. There's a restaurant in Taipa called Litoral, near the A-Ma Temple, which still serves Macanese food like African chicken and minchi (minced beef stir-fried with potatoes, soy sauce and wine). There is another restaurant named Riquexo on the peninsula side of Macau, which is a real find. You go down a little lane and there are these two very old Macao ladies who cook with their hearts and keep recipes like curry chicken and feijoada alive. Only Macanese people go to Riquexo. They serve home-cooked dishes that have been passed down for generations.
Where is the best place for street food?
Rua do Cunha in the old Taipa village. Here, you will find a lot of souvenir snacks to take away. We have the famous almond cookies, the dried pork and beef meats, mochi (a chewy Japanese-inspired dessert) filled with mango and durian, egg rolls, the famous Macanese egg tarts. People eat while they walk along this street. One of my favourite things to eat here is the marinated and fried pork chop buns from Tai Lei Loi Kei Pork Chop Buns. There are some old streets near the San Ma Lou that I go to because they are hidden and the tourists don't go there. I go to support the old people. I order a clay pot rice made in charcoal and a lamb hot pot that is very tasty.
Interview: Carla Grossetti
Insider: On the street of Beijing's Nanluoguxiang neighbourhood with Rebecca Wang, director of marketing and communications at Hotel Éclat Beijing
During the last few years, Nanluoguxiang has undergone a fusion of East and West. The main street is a cornucopia of food stalls and small thrift shops ideal for souvenir shopping; bars, cafes and live music venues fill the gaps.
An unhurried afternoon rewards visitors with local delicacies like stewed sweet pear with white fungus, or yoghurt from various vendors, the aromas filling the street. Food nostalgia makes it a trip down memory lane for many of the Chinese tourists wandering the alleyways.
Insider: Ms. Elaine Xu, guest experience manager at The Sukhothai Shanghai in the central district of Jing'An takes us on an arts tour of the neighbourhood
Lisson Gallery Shanghai is based in an old warehouse known as the 'Amber Building' on Huqiu Road, which was historically referred to as 'Museum Road'. Today some of the city's major museums and cultural institutions are still nestled within this area.
Address: 27 Huqiu Road, Huangpu District
Design Republic is a platform for design that hosts exhibitions, talks, workshops and film screenings. The building itself can be traced back to 1909, formerly a police station. It was converted into a unique retail and events space by Neri&Hu. The world-acclaimed Neri&Hu is also the mastermind behind The Sukhothai Shanghai. For those who are keen about architecture and design, it is worthwhile to drop by and take a look at this century-old building.
Address: 511 Jiangning Road, Jing'an District
To complete your Shanghai art journey, we recommend you to visit teamLab Borderless Shanghai to immerse your body and soul in a vast, complex and three-dimensional world of digital art. Artworks move out of rooms, communicate with each other as well as the audience. The Sukhothai Shanghai houses two teamLab masterpieces.
Address: C2, 100 Huayuangang Road, Huangpu District
17. Busan, South Korea
Insider: Doyeon Lee, manager of Busan Mate Travel
Many people, when travelling in Korea, choose the capital city Seoul for travel. But in Busan, there are many unique things to see and do – Buddhist temples, the beaches, marine sports, colourful neighbourhoods and Korean War history. Here, Doyeon Lee's top five.
1. Do a Stamp Tour of Gamcheon Culture Village
Gamcheon Culture Village is also called the 'Santorini of Busan'. The village sits on a mountain and consists of small colourful houses. The Stamp Tour (collecting stamps on a map, available from the village information centre) provides an excellent route for getting around and seeing the many art installations, ensuring visitors see the whole village, get great pictures and understand the modern history of Korea.
2.168 Steps and monorail
This place is located in 10 minutes' walking distance from Busan Station. At 168 Steps (literally a 168-step staircase through a neighbourhood) visitors can look back on the life of Korean War refugees. It is also visited by many people because it provides a beautiful view over the city. Walk the steps or take the monorail next to the top and enjoy the view of Busan.
This is one of the only temples along the shoreline; most temples in Korea are located in the mountains. After going down the 108 steps, past stone lanterns lining the rocky path you will be rewarded with the beauty of the temple facing the sea.
4. Night yacht tour
Sail on a luxury yacht around Busan and enjoy an up-close night view of the city's waterfront landmarks, such as the Gwangan Bridge and the luxurious skyscrapers of Haeundae Marine City. This night yacht tour is a very special experience that can be done only in Busan.
Busan eomuk (fish cake) is one of the culinary specialities of Busan. Fish cake-making classes are available at Samjin Eomuk Company in Youngdo. You will learn the history of how eomuk became famous in Busan and how to make them and then you will have a chance to eat them freshly made.
18. Seoul, South Korea
Insider: Zain Kim, artist, on the delights of Seoul and South Korea
Being an artist, can you tell us the best galleries and museums to visit in South Korea?
National Museum of Korea, located in Yongsan-gu, Seoul, houses a vast collection of over 220,000 artefacts from ancient times to the modern era in a wide range of topics, including art and culture. Nogo Gallery, located in Hongcheon, Gangwon-do, is one of the representative galleries of contemporary ceramic arts. The gallery, situated in the forest, houses about 500 small and large black potteries and pieces.
Where are the best places to enjoy nature in South Korea?
I recommend Hangang (Han River) Park in Seoul. Visitors can enjoy the beautiful night scenery and light refreshments and snacks. Korea's delivery service is world-best and food deliveries are available to the park; I highly recommend Chimaek (chicken and beer).
What is your favourite season in Korea and why do you love it?
My favourite season is autumn (from September to November in Korea). The autumn leaves are best enjoyed from the end of September in the Seoraksan National Park in Gangwon-do (in the north-east of the country) and in the south in Hallasan National Park on Jeju Island.
What is the one thing that you suggest people see or do when visiting Seoul?
I would suggest visiting Jongmyo, a beautiful royal shrine hidden inside the city. Designated as a UNESCO Cultural Heritage site, this royal shrine is dedicated to the performance of ancestral rites for the deceased kings and queens of the Joseon Dynasty.
What's the best neighbourhood in Seoul to spend time in?
I would recommend Seongsu-dong; the shoe district has become a hot spot to hang out in. The warehouses have been converted into art spaces, cafes and boutiques, and there is something new around every corner.
What is the one thing, from a souvenir to a memory, that people should take home with them?
Try wearing a hanbok, the Korean traditional dress. I think it's a great opportunity to experience culture through your body.
Insider: Sandeep Chhugani from The Terrace Club at Busena on experiencing the unique culture and beautiful nature of the Japanese island prefecture
Learn about its traditional textiles
Located at Ōgimi Village, you can learn about bashō-fu, a beautiful textile made from banana fibre, originating from Okinawa and recognised as an important intangible folk cultural property by the Japanese government. You can visit the Bashō-fu Hall to observe the precious skills of people who inherit the tradition.
Immerse yourself in its beautiful nature
In Ginoza Village you can see the lush nature and red-tiled roofs reminiscent of the original scenery of Okinawa. We recommend a Nordic walk through the sanctuary, called a utaki, and the limestone Matsuda Mēgā Gama Cave while listening to the guide's guidance.
Sample its local tipple
Awamori is Okinawa's distilled alcoholic beverage made from rice, and a drink which is enjoyed among the locals. Take a tour of an awamori factory at the Helios Distillery located in Nago city. You can experience the production process and also taste the fresh awamori.
Insider: Ryoko Ado of Sankara Hotel & Spa Yakushima on the natural wonders of this subtropical island in Kagoshima Prefecture
Yakushima is a lush, mountainous rainforest island with many rivers flowing out from its centre. It is a nature lover's paradise and an escape from crowded cities. Giant, hundreds-of-years-old trees can be found in the dense, wet rainforests of the interior of the island.
There are several hot springs on the island and one ultimate thing to do is bathe in the secluded onsen at Hirauchi Kaichu. It is formed from ocean rocks and what you will see at night while you are bathing is millions of stars and shooting stars when it is close to a new moon. Or aim for a bright full moon: a special, healing time to be moon bathing.
Other highlights include trekking to Jomon Sugi, a cedar tree that is 7200 years old; hiking to the moss forest of Shiratani Unsuikyo; snorkelling and swimming with sea turtles, and Yakushima pottery workshop.
Insider: Akinori Kanao, producer at Node Hotel
While Kyoto is steeped in history, where can visitors go to see the modern face of the city?
Kyoto is a treasure of modern architecture and design. I would recommend a commercial complex called Shin Puh Kan and Kyoto City KYOCERA Museum of Art.
Where are the best galleries/museums to sample Japanese modern art?
Kyoto has a lesser number of primary modern art galleries compared to Tokyo; instead we have small-scale modern art galleries where we plan and produce high-quality exhibitions, such as at eN arts and Sokyo Gallery. For a museum, I recommend Higashiyama Cube, located within Kyoto City KYOCERA Museum of Art.
As a local, what is your absolute favourite thing to do in Kyoto on a sunny Sunday?
My absolute favourite thing to do in Kyoto on a sunny Sunday is go to the Ohara Morning Market (farmers' market on Sundays).
Insider: see the artistic side of Tokyo with illustrator Yoshifumi Takeda
What makes Tokyo one of the best cities in the world?
Tokyo has its own role at each station. For example, Jimbocho is a city of books, Ginza is a city of rich people, Harajuku is a city of young people, and Sugamo is a city of old people. I'm sure travellers will find their favourite Tokyo.
Where are your favourite museums and galleries in the city?
Are there any favourite art book shops that people should visit?

Your illustrations often involve people: where do you like to go in Tokyo to get inspiration from the local Tokyoites?
I often go to a shop called Information which is owned by a friend. You can always discover new and wonderful things there.
23. Gobi Desert, Mongolia
Insider: Baatar Navaan of Drive Mongolia, a tour operator specialising in organising tailor-made self-drive tours
Mongolia is one of few places in the world where you can drive for days and not see mega cities, electricity poles and paved roads. This is a perfect place to challenge yourself in different terrains such as mud, washboard and sand dunes. It is not that hard to navigate if you have satellite GPS devices but an experienced support crew is essential. A journey into the legendary Gobi Desert is an excellent choice for overlanders. Here are some of the highlights you will experience.
Yol Valley National Park
Deep in the Gobi Desert, the Yol Valley is a green U-shaped valley in the foothills of the Altai Mountains. Here, you can go hiking in narrow canyons to look for various birds and mammals including bearded vultures (yol in Mongolian), ibex, yaks and mountain sheep. Only five to six per cent of the Gobi Desert is covered by sand dunes; the rest has mountains and fertile green valleys like this one.
Flaming Cliffs
From here you can drive to the Flaming Cliffs, which glow red at sunset and are a dramatic sight to see. This is an important archaeological site where the first dinosaur eggs were discovered and you can explore it with a researcher from the Mongolian Academy of Science. Stay in a deluxe ger at nearby Gobi Nomad Lodge.
Khongoryn Els Sand Dunes
Also known as the Singing Dunes because of the sound they make when the wind blows, these are some of Mongolia's largest and most impressive sand dunes. You can drive along them for hours and camp at a ger camp next to the dunes. You can also explore the area on foot and visit a local camel herding family. Don't miss the opportunity to ride a Bactrian camel.
LEAVE YOUR COMMENT