Read more...
The island of Okinawa is the main one in an archipelago of 150 islands in the East China Sea that makes up the Okinawa prefecture. The tropical climate and gorgeous beaches surrounding the island make it a great place to holiday. With lots of shopping, beautiful accommodation, snorkelling, scuba diving, bike riding, nature walks, fishing and even cultural towns to visit, Okinawa should be high on your bucket list.
The Churaumi Aquarium, home to whale sharks and manta rays, is one of the greatest attractions of Okinawa. Because it is an island, marine life, biodiversity and the preservation of the environment is very important here.
The reconstructed Shurijo Castle is an important castle to visit. Despite being destroyed many times over the centuries it is now a haven for history lovers.
The Prefectural Peace Memorial Museum, commemorating the 1945 Allied invasion, is also on this island.
Snorkelling and diving
The main island of Okinawa is surrounded by stunning beaches and incredible corals reefs where snorkelers and divers are able to spot hundreds of species of fish and marine life. If you like to use your own gear, don't forget your swimwear, diving and snorkelling apparatus when you travel to Okinawa. Of course, there are surf shops in the main diving areas where travellers can rent equipment. Rare blue coral grows on the reefs around some of the outer islands.
To get to some of Okinawa's outer islands there are boats from Ishigakijima Port in the south of Okinawa which operate only twice a week. The unspoilt beaches and incredible marine life you will see while snorkelling in this relatively untouched region will blow your mind.
Okinawa Churaumi Aquarium
The Coral Sea tank in the Okinawa Aquarium gives visitors the opportunity to see coral growing in its natural habitat. The tank has been designed to allow sunlight to stream in and help the coral grow and has been a consistently maintained environment for over a decade. It's a fantastic place to see brightly coloured coral and marine life up close,without having to don a face mask or get wet. The Churaumi Aquarium is also the home of the world's first breeding program for whale sharks.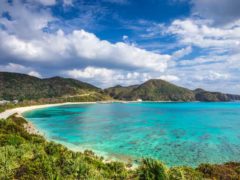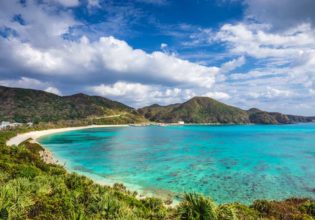 An immersion in the island life of Okinawa, removed from the Japanese mainland in spirit and geography, rewards with gentle beauty...
Top Attractions in Okinawa
Like all regions in Japan, Okinawa Prefecture is dotted with ancient buildings and historical sites. Many are in ruins but the Shurijo Castle stands tall. However, the beaches are what make this part of Japan stand out from the rest of the country.
Castles
Originally built in the 1300s the Shurijo Castle was almost completely destroyed by an invasion during WWII. Reconstructed in 1992, it is now open to the public for tours. The park grounds are manicured and maintained to reflect the history of the area.
The magnificent Shureimon Gate, the structure printed on the 2000 Yen bill, is at the entrance to the Castle Park. Don't forget your camera. This is one of Okinawa's most Instagrammable spots.
Beaches
While the weather is temperate all year round, the best time for swimming at Okinawa beaches is between May and October. Temperatures can drop to below 20 degrees celsius during the colder months.
Manza, Mibaru, Zampa, Sunset and Emerald Beaches are free to enter. These beaches are perfect for beach games, swimming and family fun. There are some more exclusive beaches (Moon Beach, Okuma Beach), which are part of hotels, that charge entry fees but visitors do get to take advantage of some of the resorts' facilities and water sports equipment as well.
The island of Okinawa is only 70 miles long and 7 miles wide (approx 112km x 11km) so it doesn't take long to get around. All around the edges, beautiful beaches lure tourists to hotels, hostels and camping sites.
Hotels
The Intercontinental at Manza Beach combines a classic hotel experience within a unique island location. Water sports and excellent service give this hotel its very good name.
The Ritz-Carlton is another example of international standard luxury and charm. The accommodation is refined and luxurious, and the pool and dining areas are spectacular.
For a less up market hotel right on the beach, but also with a pool and good facilities, have a look at the aptly named Best Western Okinawa Onna Beach.
Traditional Ryokan Stay
The main island of Okinawa Prefecture is not heavily populated by ryokans, so if travellers want to experience this unique traditional type of accommodation, Ishigaki Island is the place to head.
Budget accommodation
Sorahouse, one minute's walk from the Miebashi Monorail station, and is a clean, simple guest house in the heart of the city.
A private, capsule hotel close to shopping centres and transport is Abest CUBE Naha Kokusaidori. There are private rooms and standard hostel sharing rooms.
What better place to stay on this island than right in the middle of the natural environment? Bungalows and Camp sites are available at Yagaji Beach, on the northern part of the island towards the Forest Park.
To reach the island of Okinawa you will need to travel by plane or boat. Moving between islands in the archipelago can be difficult and time consuming, so ensure that you plan your travel before you go.
Plane
Flights operate daily into Naha Airport and also carry passengers between mainland Japan and Okinawa's other tourist island, Ishigaki. The flight will take you two and half hours from Tokyo. There are direct international flights to and from Taiwan, Hong Kong, South Korea, and mainland China.
Boat
Curiously, there is no direct ferries between Ishigaki and Okinawa Island. Travellers must check the ferry timetables for destinations well in advance. Cruise ships do drop into the Ishigaki port but tourists only have a couple of hours to explore, so it's not an ideal way to see this idyllic island.
Places to Shop in Okinawa
At Galleria Okinawa there are personal shoppers to help those who need a little support or encouragement when it comes to shopping. With over 130 brands available over the 10,000 square metre shopping centre, it is an excellent place to purchase souvenirs or necessities while travelling. Near the airport in the Outlet mall Ashibinaa, bargains are always available. Other shopping malls are dotted around the island so if you want to keep going, head to Aeon, Shintoshin, and Heiwa Street.
Best Places to Eat in Okinawa
If you're cooking meals in your accommodation or planning a beachside picnic, the best place to get fresh fruit, vegetables and meat is the Makishi Public Market right in the centre of Naha.
Soba noodles are a specialty of the Okinawa region and there is nowhere better than Ryukyu Sabo Ashibiuna to try this delicate, comforting dish in a typical Japanese setting. Look out onto a stone, zen, garden as you eat.
For an excellent harbour view, a hearty steak and a selection of beers, try the Chatan Harbour Restaurant and Brewery.
For a western style breakfast try C&C Okinawa. This cafe offers a fusion of Japanese and Hawaiian food within a very European environment. It's not what you typically expect from Okinawa but it's worth a look.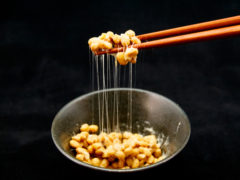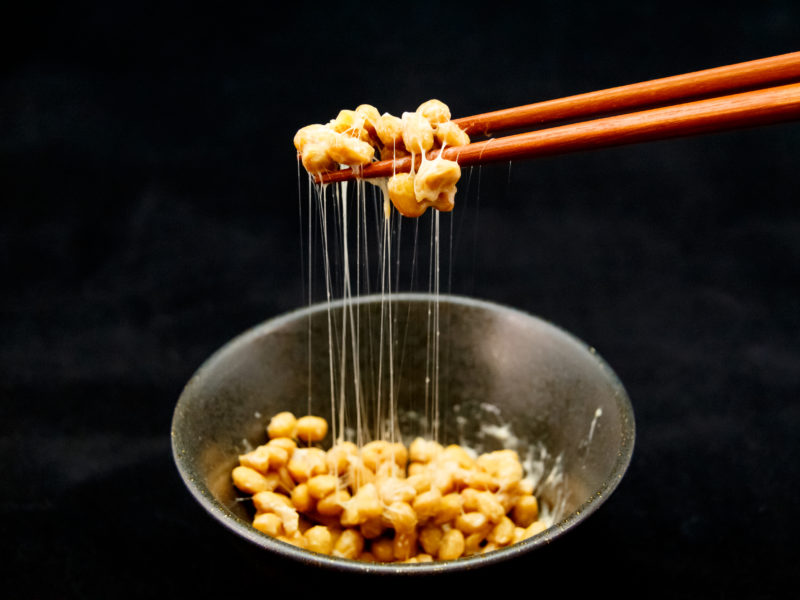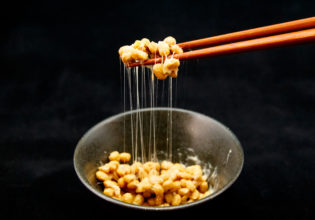 A brief guide to all of the weird and wonderful dishes you can try during a visit to Japan. Japan is undoubtedly a country that h...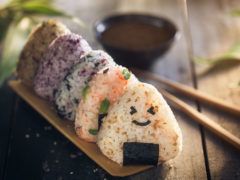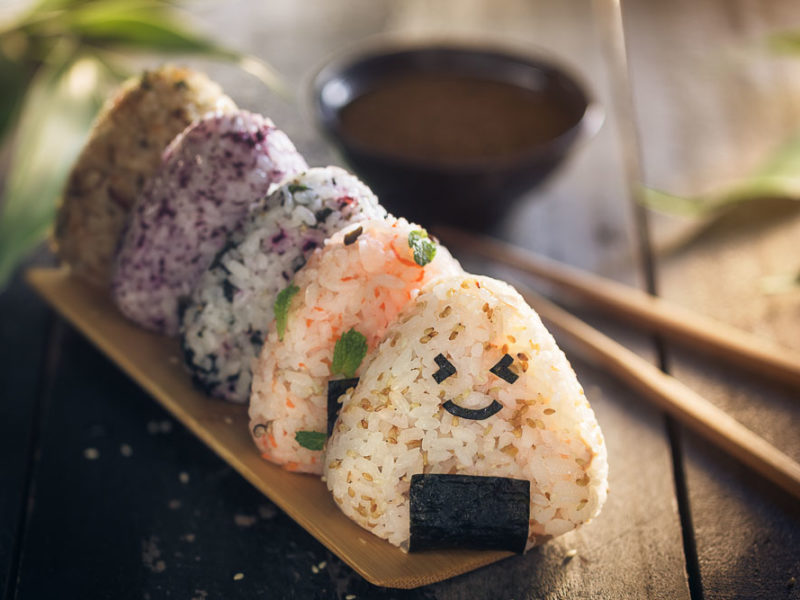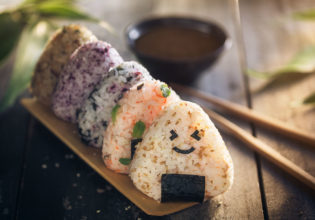 Forget McDonald's, Subway et al when you need a snack or meal at an airport in Japan. These 6 pre-plane Japanese foods blow the ch...
In Naha, tours operate to every part of the island. Take a day trip by bus to visit the Churaumi Aquarium or enjoy a sunset cruise with dinner. Hike with a group in the Dai Sekirinzan. Park or sign up for a full day island boat tour.
Intrepid also operates adventure tours of Okinawa if you are after a little more of a challenge while you travel the island.