Okinawa: a closer look at Japan's island life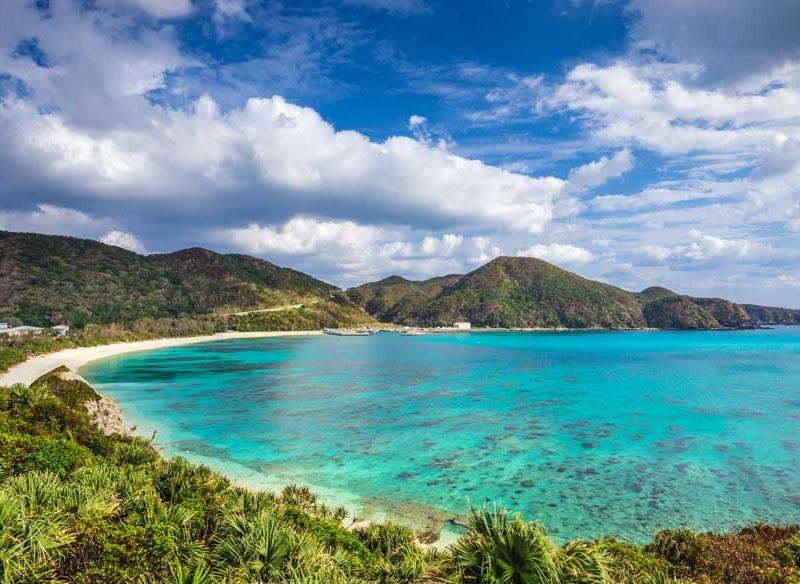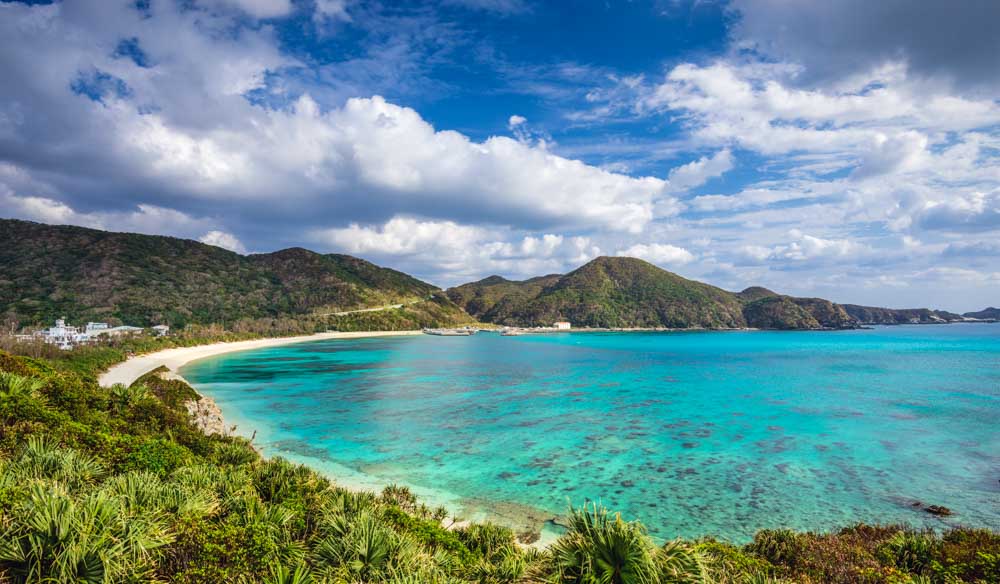 An immersion in the island life of Okinawa, removed from the Japanese mainland in spirit and geography, rewards with gentle beauty, peace and poignancy.
Okinawans remind me a lot of Sicilians
I know it's not an obvious comparison given the vast and recognisable differences between the two, but anyone who has had the opportunity to visit both these island states will know that they share a passionate belief in their unique identity and a fierce pride in the trials and tragedies they have endured and overcome in the past.
The inhabitants of Japan's southernmost prefecture consider themselves to be Okinawans first and foremost, and Japanese second, much like the Sicilians view being Italian as something of a consolation prize.
This perception of removal from the rest of Japan is influenced as much by history as it is by geography.
Situated in the southern reaches of the Ryukyu Islands, an archipelago stretching out from the island of Kyushu towards Taiwan and the Philippines, its inhabited islands are grouped into three smaller archipelagos – the Okinawa Islands, Miyako Islands and Yaeyama Islands.
The Ryukyu Kingdom was a thriving dynasty stretching over hundreds of years that was trading goods and knowledge with China to the west while most of mainland Japan was still living as an insular feudal society under the protection of the shogun.
In fact, Okinawa was only really brought into the fold in any significant way after the Meiji restoration of 1868, which ended the powerful Tokugawa shogunate that had ruled Japan for some 250 years and returned imperial rule to the country under Emperor Meiji.
Today the capital of the prefecture of Okinawa is Naha, located in the south of Okinawa Island.
This is where I land after a journey via Tokyo that passed over vast swathes of pristine water dotted with some of the hundreds of islands that stretch out for 1000 kilometres.
My guide, Yukari, is a mainlander who moved here with her Canadian husband 26 years ago; she is the first of many Japanese people from other places who now call Okinawa home that I will meet during my time on the islands.
As we leave the airport and head out into a glorious autumn day, I understand her motivation for settling here.
While winter is setting in to the north, the temperature here hovers in the mid-20s and the sun sits high in a clear sky.
As we head into Naha I am amazed by the gentle pace of the city, the lack of traffic on the wide roads.
Yukari tells me that there's no metro system like so many other Japanese cities have, so traffic can be a chore, but for a gridlock-weary-Sydneysider like myself, it all seems so calm and ordered.
I ask Yakuri about the US armed forces who are stationed here; I had expected to see some tangible evidence of their presence given there are some 50,000 Americans (soldiers and their families) stationed on Okinawa.
She tells me that the US base is in the middle of the island and that the Americans keep to themselves most of the time.
The events that brought the Americans here in the first place only added to Okinawa's sense of isolation from the rest of Japan: as the Second World War was nearing an end, American forces arrived in Japan through the islands, and the resulting battle – the Battle of Okinawa – was one of the bloodiest of the Pacific War.
By the time it ended after 82 days, roughly 12,000 American troops, 70,000 Japanese soldiers and Okinawan conscripts, and tragically, more than 100,000 civilians had died.
Many locals chose suicide over surrender, having been convinced by constant government propaganda that the Americans were 'ogre beasts'.
After the war the US effectively occupied Okinawa, implementing laws and administering the islands with little resistance or interest from Tokyo: Okinawans drove on the right side of the road, like in the US, until the 1970s.
After lunch (my first bowl of noodles: there would be others), we head to Shurijo Castle, a hulking, exquisitely bright rendering with decorative influences of both Japanese and Chinese including carved dragons.
Off to the side a small stage presents traditional dance; the petite-waisted, kimono-wearing women telling tales of harvests and history through their graceful movements.
Inside, my shoes come off and I follow a procession of high school students and Japanese tourists past the throne room, with its impressive carved columns with more dragons.
The castle was all but destroyed in 1945, but has been painstakingly restored and rebuilt.
Its beauty and significance isn't diminished by not being totally original: it has actually burnt down and been rebuilt numerous times in its 600-year history.
Down the road we stop at a traditional printing workshop, where bolts of fabric are wound this way and that on a giant press and decorated using natural dyes with intricate motifs to create the island's distinctive bingata textile.
The press is way too complicated, but I do try my hand at coral dyeing, daubing huge chunks of sliced coral with colourful dyes and stamping them onto fabric.
Later we roam the sleekly modern Okinawa Prefectural Museum & Art Museum, where I learn more about the Ryukyuan kings who ruled from the Shurijo and gain insight into how Okinawa has ended up with such a unique culture.
Heading out of Naha, we take the road south towards Nanjo and my hotel for the night, driving through green agricultural land.
As I gaze out of the window I notice the houses are adorned with matching statues of crazy-eyed lions, one with its mouth open, the other with it shut.
These are shisa, and they guard the entrance of just about every building and dwelling in Okinawa, warding off bad spirits.
After an hour we arrive at Hyakuna Garan hotel with little fanfare, slipping behind an unassuming outer wall to look out to the shimmering beauty of the sea beyond.
A study in calm elegance, the property is built around the landscape, not on top of it, with a long-established twisting tree stretching up through the middle of an open air courtyard.
I explore and find a tatami room for quiet contemplation and a library overlooking the beach below.
My room is all luxe restraint, with lots of blond wood and uninterrupted water views.
After an intricately constructed Japanese dinner including my first experience of Okinawan tofu (a soft, silky, chewy affair with a flavour of peanut – I'm told you either love it or hate it; I love it), I indulge in an outdoor bath under the stars in the rooftop bathhouse, the inky blackness of the sky pierced by stars, the lapping waters below the only sound.
The next morning Yukari takes me to the Peace Memorial Park in Itoman, the scene of the final battle for Okinawa, and now a sprawling war memorial to all who fell here during the war; Japanese, Americans and British alike.
As high school students from all over Japan have their photos taken in front of the Flame of Peace at the heart of the memorial, Yukari quietly points out the picturesque green cliffs not too far in the distance, explaining that these were the suicide cliffs that women and children threw themselves off in fear as the Americans approached.
Okinawans don't shrink away from the horrors of the past; so many of them were affected by it for so long that talking about it and memorialising it seems like the ultimate act of healing.
It has also instilled in them a heightened appreciation of peace and harmony, something they seem to carry with them on a day-to-day basis, and apparent in their gentle demeanour.
Leaving the past behind, we forge on to the airport to take an up-then-down flight to the island of Ishigaki, 444 kilometres south over the East China Sea.
More of a tropical paradise than Okinawa Island is allowed to be, given its place as the pragmatic heart of the island prefecture, Ishigaki has a wistful holiday feel.
On the road to the celebrated turquoise waters of Kabira Bay, we drive past lush tropical trees wrapped with flowering vines, so dense in places that they block out the sun.
At Kabira Bay we wait out the cloud cover that has started to roll in – the water is at its most potently blue when the sun shines on it – and walk the soft sand.
Later we visit the Ishigaki-yaki pottery studio where Haruhiko Kaneko makes fused glass pottery pieces in deep shades of blue that reflect the colours of the sea here.
His mesmerising works have been exhibited worldwide.
My literal immersion in the island life of Ishigaki continues the next morning when I catch a ride to the reefs that lie just off shore.
The water here is filled with a curious array of fish; I float on the ebb and flow taking in the underwater scene, and notice the outline of a neighbouring island in the distance as I surface.
Taketomi Island; my next destination.
The ferry ride to Taketomi takes just 10 minutes, but all concessions to the modern world melt away here.
Bitumen is replaced by sand and crushed coral, and we navigate narrow laneways of traditional Ryukyu houses hiding behind walls made from stacked coral and drenched in bougainvillea. It is picture-postcard stuff.
Pausing just a moment at my homely guest house, Cago, a lovely little compound of three free-standing rooms run by a delightful couple, more mainland transplants, I take to a bike (the preferred method of transport on the island, apart from the bullock carts that ferry day-trippers).
Riding around the village I pass Kihōin, Japan's southernmost temple, a tiny affair that is made more interesting by the eclectic collection of some 3000 artefacts accumulated by the priest here.
Heading further afield, down bike paths lined with vegetation that attracts an abundance of butterflies, I arrive at Kondoi Beach where the silence is almost otherworldly; interrupted only by the sound of the ferry returning to Ishigaki in the distance and the occasional fish broaching the surface.
The shore is moody and blissfully deserted in the fading afternoon light.
Before heading back to Cago I indulge in the novelty of trying to find star-shaped sand at Kaijihama Beach, which is supposed to bring good luck.
Over a delicious homemade dinner I make conversation with my fellow guests, a father and his young daughter making their way around the islands for a week.
They don't speak much English and my Japanese isn't great, but we are content to smile and enjoy our meal together.
The next day we head back to Ishigaki.
Here, we stop at Murutaka Nouen, a small market garden where the gorgeous Ms Takanishi conducts cooking classes from an open air kitchen next to her house.
We head out to her garden and pick ingredients, vegetables, herbs and leaves that promise health-giving benefits, and she then takes me step by step through the process of making them into stir-fries and salads.
We end up with three dishes, which seems like the perfect sized lunch. But as I am sitting down Ms Takanishi's grandson appears with a tray groaning with 12 additional dishes, a feast of local delicacies like the celebrated Ishigaki beef, bitter melon, and more unctuous tofu.
As I sit eating and being watched over by the spry Ms Takanishi, I am reminded that I did actually find a few grains of star-shaped sand the previous day.
And I do indeed feel very lucky to have glimpsed the gentle beauty of Okinawa, and can now well appreciate why Okinawans are so Sicilian about their heritage, their culture, their history and their beautiful island home.
Details about visiting Okinawa:
Getting to Okinawa:
ANA flies daily from Sydney to Tokyo Haneda Airport, with conneccting flights on JAL to Naha Airport.
Staying in Okinawa:
In Okinawa: Hyakuna Garan in Nanjo is a luxuriously restful hotel experience; hyakungaran.com
In Ishigaki: Fusaki Resort Village is a family-friendly resort hotel that provided one of the most breathtaking sunsets I have ever seen from its beach pier.
On Takatomi Island: Cago is a sweet guest house with smiling, gracious hosts, and delicious home-cooked meals, including fresh rolls baked by the man of the house every morning.
Eating there
On Ishigaki, the best sushi is served at Hitoshi Ishiganto in town (197-1 Okawa, Ishigaki).
A local specialty worth trying is salt ice-cream, locally made creamy soft serve that is infused with salt, and then sprinkled with all manner of flavoured salt (wasabi, sakura, lime, chilli), like savoury hundreds and thousands.
Shopping in Okinawa:
You cannot visit Okinawa and not bring home a set of shisa. They are absolutely everywhere, and can be bought in the traditional terracotta colour or exuberant rainbow hues.
Want to know more about Okinawa? Check out Five tropical hideaways to visit in Okinawa
LEAVE YOUR COMMENT