Exploring Kansai: Japan's lesser-known culture capital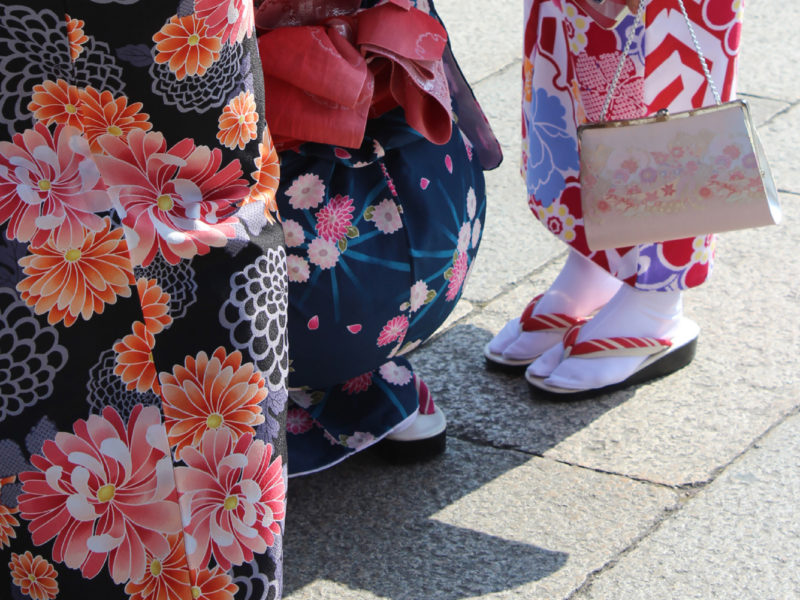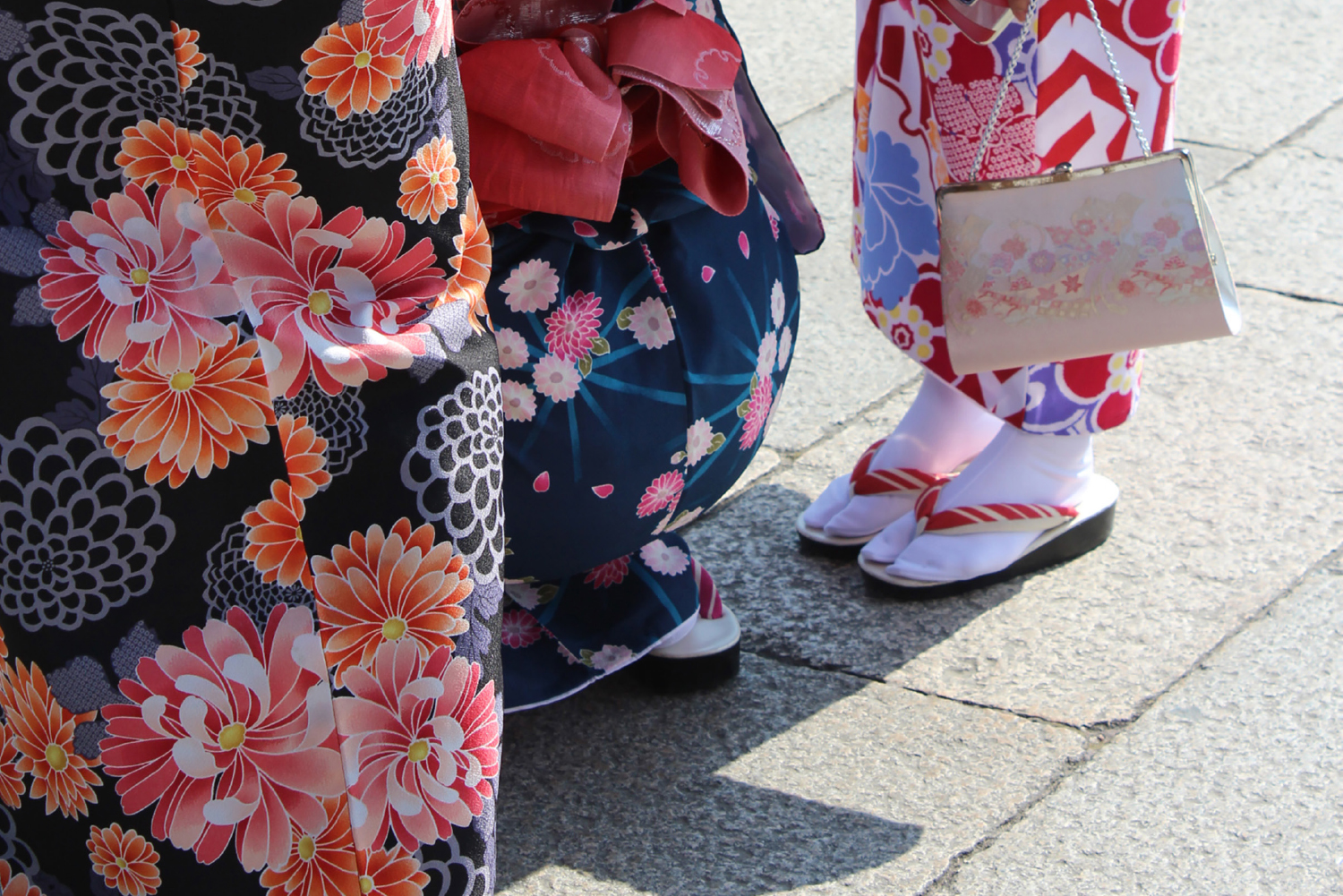 Japan's Kansai region is a melange of stunning temples, ancient traditions and delightful giggling schoolgirls in search of their own nirvana: the perfect selfie.
Details
Getting there
ANA flies from Sydney and offers a special fare to any destination within Japan with their Experience Japan Fare, visit https://www.ana.co.jp/en/au/
Staying there
In Mount Koya: Stay in the lovely temple inn of Fukuchi-in, and make sure you set your alarm early for morning prayers.
In Kyoto
Book a place in a traditional ryokan-like Gion Yoshi-Ima where futons are laid out on tatami matting and the staff leave origami cranes in your room to wish you a good night.
Exploring Kansai
I'm having a spiritual moment; in a clearing on a forested hillside in temperatures that feel like they would be unlikely to be nudging double figures, I'm standing in a circle with my ungloved hands hovering just millimetres above the equally bare extremities of my guides on either side. We have roped an unsuspecting young Taiwanese tourist into our almost hand-holding quorum; she is too sweet to refuse, offering up her own bare hands with mild confusion to form another link in our chain. Her boyfriend has shuffled off awkwardly lest he is asked to do the same.
My guide tells us to concentrate. We close our eyes and I shiver against the cold. And then I feel something, a warming sensation in my hands when the icy air should be biting at my fingertips. My eyes widen, and my guide nods knowingly, explaining that the large Zen Buddhist temple of Kurama-dera that crowns this area, surrounded by the thick forest of fir trees and hemlock that we are currently standing in, is known for being a sacred energy spot; a hexagram inset into the ground in front of the towering main hall is a marker of where energy descends from the heavens above.
Shrines and sacred sites
After a few days in the Japanese region of Kansai, located on the island of Honshu and encompassing the headlining cities of Kyoto, Kobe, Nara and Osaka, as well as lesser-known gems such as Mount Kōya and Wakayama, this is not the first time I have felt an ethereal, otherworldly force at work. The area is legendary for its stunning shrines, temples and scared sites, encompassing both Buddhism and Shinto, the traditional religion of Japan, as well as for its dense culture of geisha and time-honoured practices, both religious and social, that are revered and celebrated to this day.
In the few days since I landed at the expansive Renzo Piano-designed Kansai International Airport (Qantas now flies direct to this modern behemoth from Sydney), located on its own man-made island in the Bay of Osaka, an easy drive from the hyperactive neon-lit city of Osaka, I have clocked up visits to myriad breathtaking temples and shrines, and experienced ceremonies of such exquisite beauty that I have been moved on an almost hourly basis.
Awashima-jinja Shrine
My journey through Kansai, also irresistibly known as Kinki, began at the small Awashima-jinja Shrine just metres from the lapping waters of the sea at Kada in Wakayama Prefecture. Dedicated to women and babies – visitors come here to ask for the gift of a child, for a safe pregnancy and delivery, and for the healing of female ailments – the grounds and the main hall are filled to bursting with all manner of weird and wonderful dolls and statues, all lined up in neat little rows. At first glance it seems to be the sort of crazy kitsch that Japan is famous for – plastic My Little Pony figurines, their wispy, garishly coloured manes dancing in the sea breeze sit near masterfully crafted traditional Hina dolls that form part of Hina-matsuri, the annual doll festival held nationally on 3 March to mark Girl's Day, a celebration to wish good health and happiness to girls and young women. These in turn are overlooked by endless maneki-neko, the cutesy porcelain beckoning cats that are thought to bring good luck, and the list goes on: frog statues, ceramic horses, dragons…
Rather than having been gathered together as some crazy homage to Japan's kawaii cult of cute, it is explained that the Japanese believe that all objects are imbued with a spirit, so discarding such things is a karmic no-no. Instead they are grouped together, displayed (and, inevitably, Instagrammed) until the numbers swell to the point where a clean sweep is needed. This involves the ritual cleaning of the dolls, to cleanse the spirit and soul within, before they are burnt and the ashes scattered into the sea. I hear tales of a doll whose hair apparently grows, but he or she is not on public display.
Mount Kōya
It is this exquisite symbolism that is at the heart of many of the traditions that the Japanese revere, and most of the social codes that they still live by in the 21st century. Unlike other cultures around the world that have relegated such ancient beliefs and rituals to the annals of history or tokenistic stage-managed annual celebrations, modern Japan is an irresistible melding of old and new, where neither comes at the expense of the other. This fact is reconfirmed at my next stop, the mountaintop temple town of Mount Kōya (also known as Kōya-san), the heartland of Shingon Buddhism, a Buddhist sect introduced to the country in 805 by Kobo Daishi, one of its most significant and venerated religious figures.
During winter the temples here are blanketed in a thick layer of snow that lends an ethereal beauty to the landscape. Wandering through town from temple to temple (there are over 100), the quiet dignity of Buddhism plays out all around me, as worshippers go through the process of washing their hands before approaching the various Buddha statues to offer their silent prayers. In spite of the fact that there are people coming and going all around me, the silence hangs so thick in the air that you feel like you might almost be able to touch it.
Kobo Daishi's mausoleum
From Kongobu-ji, the main temple of Shingon Buddhism, the site of Kobo Daishi's mausoleum is reached by a long path that snakes through Okunoin Cemetery, cleared in the forest over hundreds of years. In the failing light of a winter afternoon, stone lanterns throw out a dim yellow glow over the gravestones, many thick with age and deep green moss. And then I notice something so anachronistic that it stops me in my tracks: a granite gravestone carved into the shape of a Yakult bottle stands atop a plinth. Apparently being buried here is so significant that some of the largest companies in Japan have plots here where they allow workers who have died on the job to be interred. They use the accepted symbols of their industry or their corporate logos as markers, the most dominant of all being a giant rocket that trumpets the burial site of a manufacturer of rocket components.
Where to stay: Fukuchi-in
As the sky starts to turn a cold, dark grey, we head to our lodgings for the night, Fukuchi-in, a traditional temple inn with lovely landscaped gardens and the only hot spring in town. We sit on tatami and eat a feast of shojin ryori (vegetarian dishes); the various pickles, rice, tofu and vegetables served in tiny portions that are almost artistic in their execution. I settle into my futon early, knowing that I have to rise early the next morning.
Morning prayers
At 5.30am, with the sun nowhere in sight, I dress and head down the ancient creaking stairs (the temple was founded some 800 years ago) to witness the morning prayers of the resident Buddhist monks. After cleansing my hands with incense powder, we are ushered into the room and take up position on the floor. The monks sit in an inner sanctum lit by dim candlelight and start repeating their mantra, their breath visible in the frigid morning air. The heady smell of incense is so heavy in the air that I breathe it in and can taste it on my tongue.
During the prayers we are asked to place incense powder in a burner and offer up our own silent salutation. I am a complete novice when it comes to Buddhism, but my guide does her best to explain the symbolism and meaning to me. While I don't retain much of this whispered knowledge, I do leave afterwards with a sense of absolute privilege at having witnessed an act of such pure devotion. I get a sense that the rituals of this religion, which many Japanese observe in conjunction with Shinto, are less about doctrine and more about giving its followers canons to live by that provide a gentle and aware existence; an intoxicating proposition in a world so fractured along religious lines.
Nara
It is a wrench to leave, but soon we are zig-zagging our way down the mountain toward Nara. With a centre that feels less frenetic than many other Japanese cities, possibly as a result of the deer that free-range throughout, elegantly bowing their heads to tourists in the hope of receiving food, Nara was the country's first permanent capital from 710–784, before the Emperor and the Imperial court decamped to the new capital of Kyoto.
Todai-ji temple
There is almost nothing original left from this time, but Nara still possesses a historic soul, dominated by the sprawling Kofukuji temple complex, once the family temple of the powerful Fujiwara clan. The five-storey, 50-metre high pagoda at its centre is Japan's second tallest, first built in 730, and most recently rebuilt in 1426. Nearby we also visit the mammoth Todai-ji temple, home to The Great Buddha, a hulking statue that dwarves its visitors as they circle its base.
Kyoto and Kiyomizu-dera
Eventually any exploration of Kansai will bring you to Kyoto, a city whose modern sprawl stretches out from an exquisite historic centre. The city's fascinating geisha history plays out during the day as an endless stream of teenage and young adult girls walk the ancient streets dressed in bright modern kimonos, on a mission to secure the perfect selfie on the steps of Kiyomizu-dera, one of the most picturesque of temples, and the nearby Kodai-ji, with its traditional gardens and bridges.
Before we leave I make sure to get a shuin-jō, a red temple stamp, in the book I purchased on day one. These stamps are unique to each temple or shrine, and are accompanied by characters created with the kind of calligraphy brushes that are still handmade today; I tried my hand at the art just outside of Nara, at Akashiya Fude, working with a master brush-maker who made it look a lot easier than it actually is. I have become mildly obsessed with collecting these stamps during my stay, determined to keep them as the ultimate souvenir of my journey into Japan's spirit world.
ANA flies from Sydney and offers a special fare to any destination within Japan with their Experience Japan Fare.
LEAVE YOUR COMMENT