24 hours in Tokyo: your hour-by-hour guide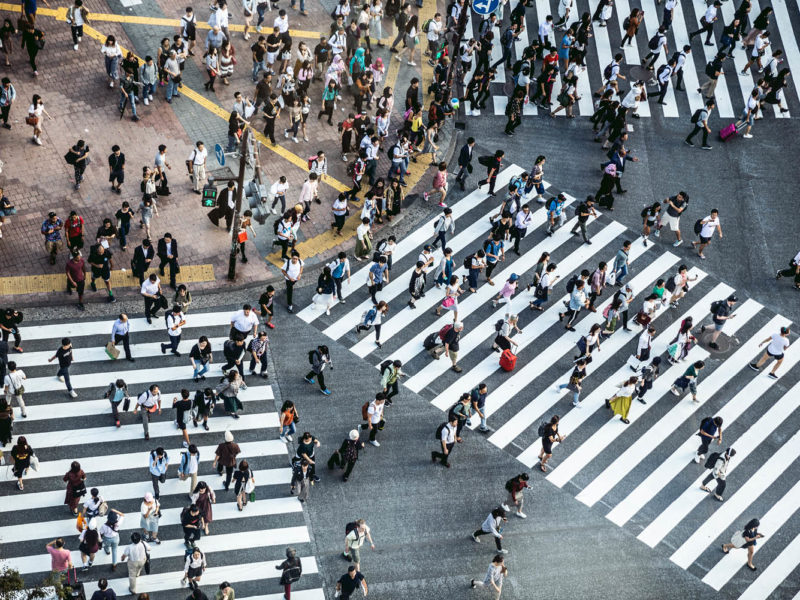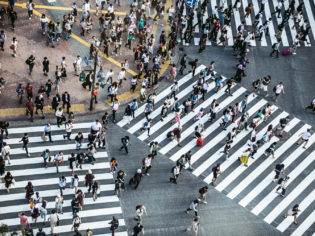 From the traditional to the ultra-modern, take in sights, sounds and tastes of Japan's capital city in just one day.
If New York is the city that never sleeps, then Tokyo is the city that never unplugs. Bright lights, 24-hour dining opportunities, crazy experiences and colourful characters are absolutely everywhere. It would be impossible to experience Tokyo in two weeks let alone 24 hours, but sometimes a day and night is all you have. From dawn until the small hours, here is your guide to making the most of your 24 hours in Tokyo.
7am: Tsukiji Fish Markets
Feeling peckish after a long haul? Even though the famed tuna auctions are no longer at Tsukiji, a visit to the outer market for a feed will not disappoint.
Jump on the Narita express train to Tsukiji station (change to a local train at Keisei-Ueno station) or Higashi Ginza station and it's a short walk to fresh fish mecca.
With plenty of alleyways to explore, strange and unusual marine life to gawk at and hundreds of eateries offering huge varieties of fish in the way of sashimi, sushi and kaisendon, it can be a little overwhelming deciding where to eat.
The answer is: anywhere. You're not going to find better fish. Just pick a place and stuff your face.
Address: 5 Chome-2-1 Tsukiji, Chuo City, Tokyo
9am: Shibuya Crossing
Belly full, it's time for some serious tourist action. You can't tourist properly in Japan without taking on the Shibuya Crossing: rumoured to be the busiest intersection in the world, where people cross from all directions at once.
Jump on a Ginza line train from Tsukiji (recommended to wait till after 9am to avoid some of the crush).
It's arguably more impressively packed with people during the business peak, but by arriving just past you'll still be sharing the experience with hundreds of tourists and business folk.
Exploring the colourful comic book and game stores, arcades and electrical departments near the crossing can be a great way to kill time and have a bunch of belly laughs.
Address: 1 Chome−22, Shibuya City, Tokyo
11 am: Harajuku, Takeshita Street
Probably still stuffed from breakfast, take a stroll (two kilometres) to Takeshita Street, Harajuku.
It would be easy to spend an entire day in Harajuku, the area is jam-packed with vintage clothing stores, museums, alleys full of street art and cat, dog, owl and even hedgehog cafes.
The people-watching here is next-level, especially if you're there on a Sunday when a lot of the 'Harajuku girls' –made up of sartorially wild, colourful and eclectic teen tribes – are around in full regalia.
Address: 1 Chome-17 Jingumae, Shibuya City, Tokyo
1pm: Lunch at Afuri Harajuku
It's not a trip to Tokyo without smashing a bowl of ramen, ordered efficiently from a vending machine.
One of the most popular ramen places nearby is the famed Afuri, known for its zesty yuzu and shoyu (chicken-based) broth. Don't be perturbed if the queue is out the door, it's definitely worth lining up for a bowl.
Filling, vibrant and velvety, you won't be disappointed – you'll be refreshed for the next leg of your journey.
Note: There's also vegan ramen available. Something difficult to come by in Japan.
Address: 3-63-1 Sendagaya 1F Grande Foresta, Shibuya
2pm: Yoyogi Park and Meiji Jingu Shrine
With a skip in your step, take a stroll to the nearby gorgeous greenery that is Yoyogi Park and the stunning Meiji Jingu, a Shinto shrine.
It's not all bright lights and candy colours in Tokyo. Passing through the 12-metre torii gate is a humbling reminder of how culturally rich, spiritual and ancient Japan is.
Take a moment to catch your breath, take in the rich history of the area and even make an offering or wish for the future.
Address: 2-1 Yoyogikamizonocho, Shibuya City, Tokyo
4pm: Catch the view at the top of the Tokyo Metropolitan Government Building
Tokyo is massive. It sprawls for what seems like an eternity.
A great way to experience its humongousness (not a word) is by strolling or taking a quick train to the Tokyo Metropolitan Government Building. Here, you'll encounter a rather bizarre indoor souvenir market and an almost 360-degree view of the city. And as a bonus, getting to the top is free.
Address: 2 Chome-8-1 Nishishinjuku, Shinjuku City, Tokyo
6pm: Dinner in Shinjuku City
It's so easy to get lost in the bright lights, big city vibe of Shinjuku. It's bustling at any time of the day – the neon signs will blind you and the crowds can be quite confronting.
The hardest part of eating in Tokyo is deciding from the plethora of options available. Think wagyu, barbecue, yakitori, izakaya eats, shabu shabu, noodles, Western options and more.
Head from the train station and go with your gut. You're going to want it lined for the following activities.
Note: make sure you look up. From Godzilla statues to crazy billboards, there's so much to see.
8 pm: Pre-drinks in Piss Alley
Easily a place you could also have dinner, 'Piss Alley' is the colloquial term dating from the post-Second World War era for a popular bar area of Shinjuku called Omoide Yokocho, or Memory Lane.
A rabbit warren of little bars and yakitori joints, the lanes are decorated with colourful lanterns and overhead decorations. Cedar smoke and charcoal wafts through the area, which is known for cheap eats, drinks and an 'old world' Japan atmosphere.
Don't look for fancy cocktails here, but you can bet the sake and beer are flowing and reasonably priced.
Address: 1-chome-2 Nishishinjuku, Shinjuku City, Tokyo
9pm: Robot Restaurant
Words cannot adequately express the ridiculous spectacle that is the Robot Restaurant: a whirlwind of colourful lights, animatronics, dancing and the happiest cast you've ever laid eyes on.
It's easier to book online from a third party like Expedia than the actual site; get tickets to the time slot you want before you go. Have no expectations, don't research it beforehand, sit back and be ready to be astounded.
10/10. Would go back every time. No matter how touristy it is.
Address: 1 Chome−7−7, Kabukicho, Shinjuku City, Tokyo
11pm: Golden Gai good times
You're going to need a stiff drink to calm down after the bright lights and loud noises of the Robot Restaurant.
This tiny piece of old Tokyo is luckily within a five-minute stroll, not unlike the previous maze of narrow streets that is Piss Alley. Except that Golden Gai is literally all bars. More than 280 of them.
This is where you'll need to make a decision… is two hours of drinking sake with a bunch of new friends in a tiny bar long enough? And I mean tiny. Some of them would be lucky to fit more than five people.
Address: 1 Chome-1-6 Kabukicho, Shinjuku City, Tokyo
1am: Takoyaki snacking
At some point during the evening you're going to want a snack.
Takoyaki Bars are open super late and offer some of the most delicious late-night snacks in the world. A pan-fried batter ball filled with octopus and onion, often topped with takoyaki sauce, bonito and kewpie mayo. They are easy to wolf down in the dozens.
3am: 24 Hour Karaoke in Shinjuku
Blowing off some steam in a 24-hour karaoke 'K-Box' is an excellent way to wind up what has been a BIG day and night.
It wouldn't be a trip to Tokyo without some off-key singalong time.
5am: Catch some z's in a capsule hotel
It's probably prudent to get a little shut-eye before boarding your flight, lest you appear far too bleary-eyed for embarking.
Luckily there is a quintessential Tokyo experience you can book by the hour that will allow you to get that beauty sleep.
If you're not too freaked out about small areas do as the salaryman (Japanese businessman) does and freshen up in a capsule hotel.
Address: 1 Chome−4−15, Hyakunincho, Shinjuku City, Tokyo
7am: Time to go
That's it! Probably more activity than is actually reasonable within the timeframe, but even if you achieve 50 per cent of this entire list it's a guaranteed good time in Tokyo.
Or you could just sit and eat sushi for 24 hours in Tokyo instead. No judgement, it's amazing.
Tempted to stay longer in Tokyo? Read our ultimate travel guide to Tokyo for where to stay, eat and what to see and do.
LEAVE YOUR COMMENT