Where to find the best Japanese food in Tokyo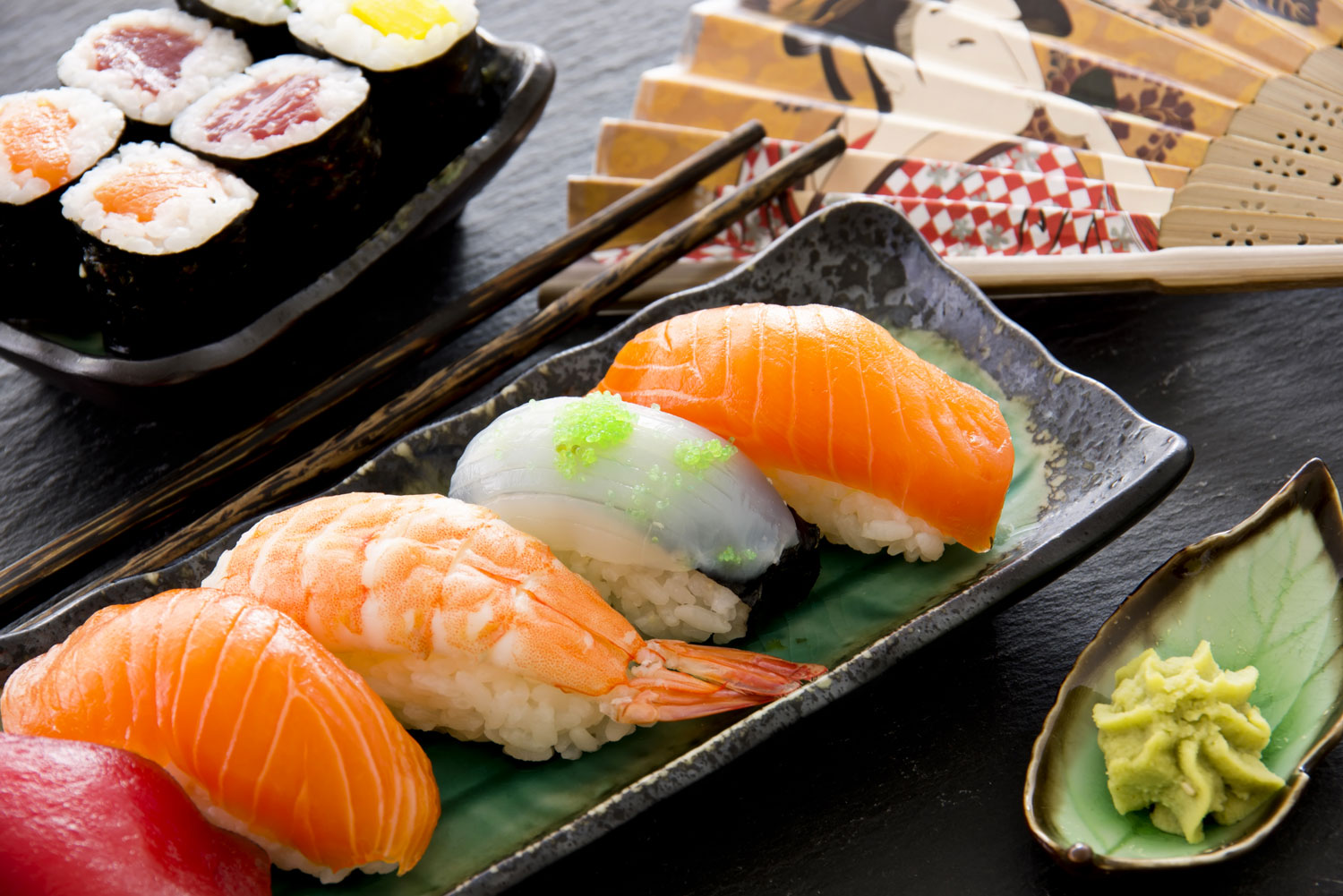 Hide Map
It has been said that it is difficult to have a bad meal in Tokyo. But with an estimated 160,000 restaurants in the city, there is an overwhelming choice. Michael Ryan of Provenance Restaurant in Victoria brings us his expert opinion on the best places to wine and dine.
Arriving in Tokyo
We arrive in Tokyo early February. This is one of my favourite times to visit; certainly better than being here in summer when the heat and humidity can be somewhat oppressive. It is not overly cold with maximum temperatures reaching about 10°C during the day. The first few hours in Tokyo are always so exhilarating to me, especially coming from Beechworth in Victoria. The crowds, the noise, the smells – both good and bad – and the press of humanity. I travel to Japan at least twice a year, eating my way through the diverse and wonderful restaurant scene, particularly to gain inspiration for the food at my own restaurant.
How to find the best Japanese food in Tokyo
Just winging it and heading out into the street to choose a restaurant at random has certainly supplied me with some great restaurant finds. But this trip, there were hopefully to be no duds.
Through a mixture of internet research, recommendations from friends, other chefs and even some of my customers, I created a list covering a broad spectrum of the restaurants available in Tokyo; some ramen (noodles), kaiseki (a traditional multi-course, highly refined meal), yakitori (skewered chicken), sushi, izakaya (a drinking establishment) and European.
It was going to be tough, but I knew that my years of practice at dining out would see me through.
Ramen
Ivan Ramen
Generally in Tokyo there is good ramen and then there is great ramen. Our first lunch at Ivan Ramen was definitely of the second variety. Owner, Ivan Orkin, is an American living in Tokyo who, against all odds, opened a ramen shop in an area where non-Japanese chefs usually don't exist.
With training and experience in high-end restaurants, he transformed this street food into a sought-after delicacy. All stocks are made from scratch and all noodles are handmade.
Yes, there are certainly other ramen shops doing this, but it was Orkin's 'outsider' approach that really differentiated his noodles. A prime example would be his use of rye flour in some of his ramen noodles, which is unheard of in Japan – until now. But all this experimentation would be for naught if the ramen didn't taste good. It does.
We are actually at Ivan Ramen Plus, his second store and home to his most experimental ramen. Take for example ago-dashi ramen, made with dried flying fish, dried shrimp and scallops (a deep, complex broth served with slightly chewy noodles), or his very rich garlic shoyu abu ramen.
The most unusual ramen was the cheese mazemen which, in the wrong hands, could easily be one step too far. Bonito (dried fish flakes), shoyu (Japanese soy sauce) and kombu (seaweed) combined with their Western umami cohorts, tomato and cheese (four kinds).
Again, another rich ramen, counter balanced with some pickled bean shoots – like an Italian-inspired noodle dish with Japanese accents… or a Japanese ramen with Italian accents.
Ivan Ramen Plus is a great example of how cheaply you can eat your way around this city, with dishes from just $7-10.
The one oddity about this eatery, though, is the only beer available is XXXX. While it is not really that different from the simple inoffensive Japanese beers like Asahi and Kirin; in Japan I guess it is exotic, and context is everything. Strangely, the same ramen in Sydney would set you back closer to $17.
Address: Tanbaya Building 1F, 2-3-8, Kyodo, Setagaya-ku, +81 364131140
Ippudo in Ginza
We also visit an international ramen chain, Ippudo in Ginza. It is a surprisingly homely looking place considering its reputation and the ramen is very good. Ramen is not the sort of meal you have for a long leisurely lunch – we are in and out in under 30 minutes.
Address: Zhongshan second building, 3-11-14, Ginza, Chuo-ku, +81 335471010
Kaiseki
One thing you notice when dining out in Toyko, particularly when dining at more serious restaurants, is the quality and beauty of the crockery that your meals are presented on.
Stunning, individual, handmade pieces always complement the food and, in some cases, outshine it.
Kozue
Kozue at the Park Hyatt in Shinjuku is a perfect example of this. Served in kaiseki-style, the chef has a choice of 4000 ceramic bowls, cups and plates, valued at more than one million dollars. But luckily, chef Kenichiro Ooe's food matches the beauty of the ceramics. His food, traditional in format, has creative twists throughout.
The highlight for me is the shirako (cod's milt, aka sperm, a challenging delicacy in Japan) tofu with tomburi and grated daikon – a delicate yet full-flavoured appetiser, and probably a very good introduction to those not au fait with the idea of eating cod's sperm. The restaurant mirrors the Park Hyatt itself – subtle, elegant and not at all glitzy like so many large hotels.
If I had a wealthy, very stylish aunt, this is how I would imagine her house would look.
Address: Park Hyatt, 3-7-1-2 Nishi Shinjuku, Shinjuku-Ku, +81 353233460
Ginza Okuda
Ginza Okuda is a big-ticket restaurant and is the second restaurant for chef Tooru Okuda, his first being the highly regarded three Michelin star Kojyu.
Prices are around $220 per head plus drinks but, as with many of the high-end Michelin star restaurants in Tokyo, lunch can be a heavily discounted version of their dinner menu. The set lunch menu is around $110 per head, plus drinks. And so, we dine for lunch.
The restaurant is classic kaiseki-style, with a small counter seating seven people, as well as some private dining rooms to the side. But the counter is the place to be – it is where you can see all the chef action. I counted at least eight chefs in the very shiny, immaculately clean kitchen and at least three staff on the floor – for a restaurant that seats no more than 20 customers, that's a very high staff to customer ratio.
The food, under the charge of Shun Miyahara, is refined, elegant and seasonally driven. The young Miyahara is very talented using traditional kaiseki techniques, with some subtle, modern touches throughout, and he is more than happy to help with English translations of the dishes presented.
His dish of seared lobster – still raw in the centre – with apple, a soft broken vinegar jelly and small dices of a firmer nori jelly is delicate, flavoursome and refreshing.
Address: Carioca Building, B1, 5-4-8, Ginza, Chuo-ku, +81 355373338
Ishikawa
Ishikawa, a more traditional kaiseki restaurant, is another fabulous meal for dinner – and known as a sanctuary hidden amongst the hectic streets of the city. The most prominent feature of this restaurant is the calm, authority figure of chef and owner Hideki Ishikawa.
He spends most of the service overseeing the counter, slicing the sashimi, practising quality control. Repeatedly throughout the evening, his many chefs will bring a small ladle of dashi (traditional Japanese cooking broth) for him to test.
With minimal words and movements, he tells the chefs what adjustments are to be made and the chef returns minutes later with the corrected broth. A small nod of the head from Ishikawa is the only indication given that perfection has been achieved. The menu features some fantastic ingredient combinations, like monkfish liver (surely the foie gras of the seafood world), sansai (mountain vegetables), snow crab and wild boar finished with an incredibly decadent uni (sea urchin) rice bowl. Stunning.
Address: 5-3-7 Kagurazaka Shinjuku, Tokyo, +81 352250173
Jimbocho Den
Our third kaiseki-style restaurant, Jimbocho Den, is such a wonderful surprise; the place has an energy and sense of humour that belies the traditional formal set-up of the restaurant. Run by a young husband-and-wife-team, the menu format is of traditional style but the dishes are both creative and modern, without losing sight of tradition.
Chef Zaiyu Hasegawa's first dish for the night, foie gras miso wafer, is a very good indication of where the meal is headed, his Dentucky Fried Chicken dish (a chicken wing stuffed with rice and vegetables, served in a Kentucky Fried Chicken box full of hay) sums up the experience: cheeky, quirky and backed up by some very skilful cooking. And it is with dessert that Hasegawa shows his most modern thinking. A tromp l'oeil creation – plated food designed to look like something it is not – of mouldy looking puffballs, served on garden trowels in a bed of leaf mulch, is actually delicate choux puffs with green tea on a bed of roasted brown tea leaves.
And the garden gloves you are requested to wear when eating the dessert adds to the theatrical experience. Jimbocho Den is quite popular now and getting a booking can be difficult, but persevere, it will be worth it.
Address: 2-2-32 Kanda-Jimbocho, Chiyoda-ku, Tokyo, +81 332223978
Sushi
You can't go to Tokyo without eating sushi at least once.
Isana
We eat it twice at two very different but both very good sushi restaurants. Isana, just down from Roppongi Crossing, was only recently opened by chef Junichi Onuki who had spent a good part of his career cooking in London.
It is a very intimate restaurant, seating only 15 patrons. We start with some raw baby Conger eel, tempura fukinoto (flowering shoots of butterbur) and grilled whelk – an impressive starter.
And the sushi that followed was of a very high quality particularly for the price. The meal, with plenty of sake, came to about $160 per head.
Address: Hotel & Residence Roppongi 1F 1-11-6 Nishi-Azasbu, Minato-ku,+81 364349194
Sushi SORA
The other sushi restaurant we visit is a rather different affair. Sushi SORA at the Mandarin Oriental is a much grander and sleeker dining experience.
The restaurant, located on the 38th floor of the hotel, seats just eight at the sushi counter and offers stunning views of the Tokyo skyline. The sushi is refined and very precise. Chef Yuji Imaizumi's style is very theatrical, with complex movements and loud clapping of the hands involved in the production of each piece of sushi.
The sommelier, Kaoru Izuha, who previously won the 'Sake Sommelier of the Year' title at the Kikisake-shi World Championship, expertly guides us through some great sake and wine to match our meals.
Address: 38th Floor Mandarin Oriental, 2-1-1 Nihonbashi Muromachi, Chuo-ku, +81 332708800
Yakitori
Another very popular dining style in Japan is yakitori, which is often associated with 'salaryman' or 'suits' dining – they are casual, smoky joints serving beer and sake, and every part of a chicken on skewers, grilled over charcoal.
They have a reputation for drinking and eating at izakaya and casual yakitori.
Torishiki
But Torishiki, a yakitori place in Kami-Osaki, breaks this mould. There is only counter seating in this restaurant – 18 seats in a U-shape around the kitchen. Unusually, this place is non-smoking and the room is elegant and understated.
Chef Yoshiteru Ikegawa is a yakitori maestro and stands in front of his yakitori grill, for the whole night, with an intense focus on his face. He is also the lone griller, and it's for this reason the maximum number of guests he will take in one group at the counter is three.
If any country could lay claim to be the king of 'nose to tail cooking', it is Japan.
Torishiki's signature yakitori dish named cochin (meaning lantern) is a perfect example. It is the unformed egg, the oviduct (or egg delivery tube) and some liver, skewered together and grilled. It is meant to be eaten in one bite and, trust me, is delicious.
Another confronting dish often seen at yakitori restaurants is just seared chicken – almost raw. To a Western palate, raw chicken is pretty much synonymous with death. But to a yakitori chef, it is just another of the many ways to prepare chicken.
Obviously the chicken needs to be super fresh, and for the very good yakitori places like Torishiki, this is a given.
Address: 2-14-12 Kami-Osaki, Shinagawa-ku, +81 334407656
LEAVE YOUR COMMENT