What a night at a 'capsule hotel' is really like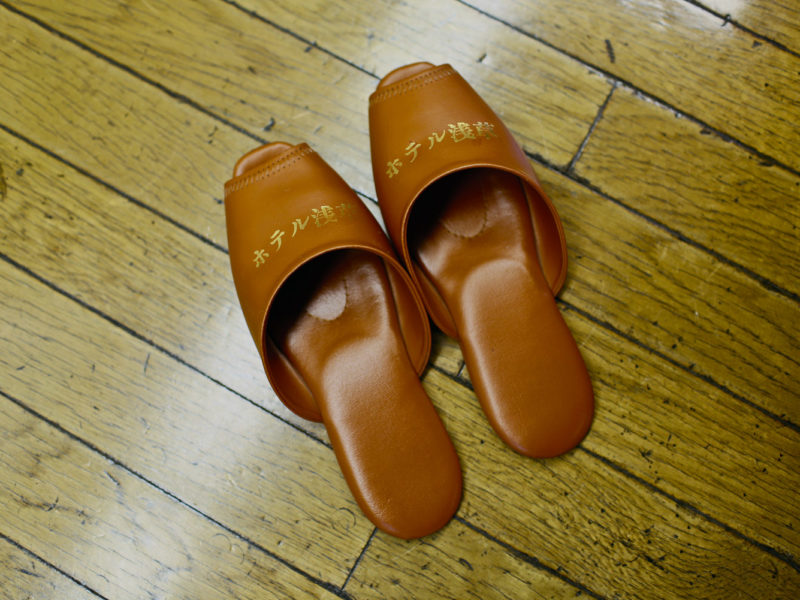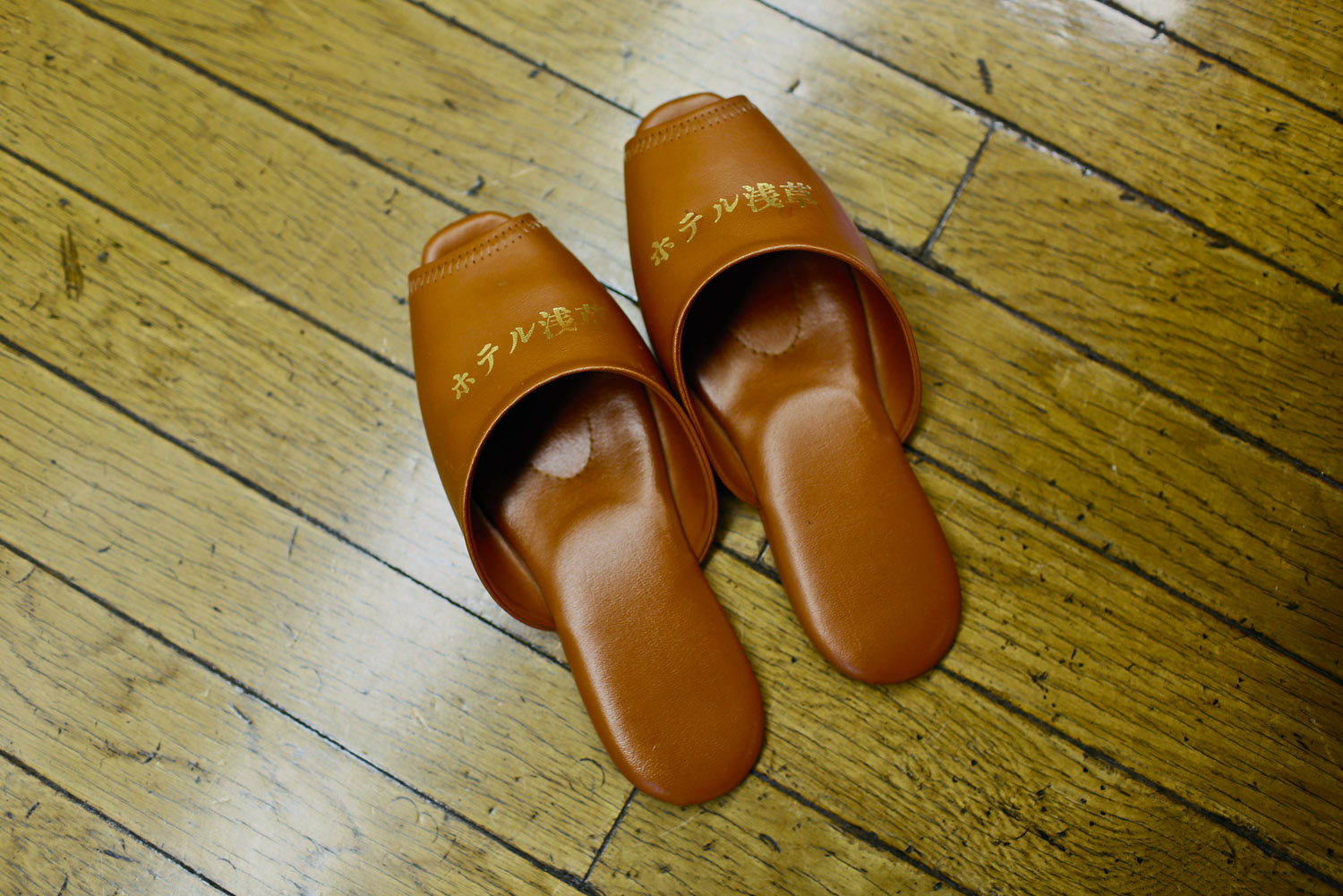 Jennifer Pinkerton shuns little luxuries like a door and a private bath to experience the cosy comforts of a capsule hotel.
In 1979 the meaning of the term 'hotel room' got shazam-ed. Now that may not be a real word, but then again this new breed of hotel was a little unreal. A hotel room has a door, a bed, a place to hang your hat and, if you're lucky, a window, yes? Well the Japanese thought that was all a tad predictable.
The year in question launched the Sony Walkman; it too debuted the capsule hotel. Dubbed the 'hotel for 2001' by late Japanese architect Kisho Kurokawa, this design swapped rooms for spaces little bigger than coffins. I wanted to see one. Better still, I wanted to sleep in one.
What are capsule hotels?
Traditionally capsule hotels are for men – specifically businessmen too tipsy to face their wives. That meant my first task was to find a female-friendly version. Google led me to the grammatically suspicious Hotel Asakusa & Capsule, which is located in Tokyo's Asakusa district, about an hour's drive from Narita Airport.
Arrival
The first rule of capsuling, I learn, is not to arrive early. The hotel opens at 4pm. I'm there at 3:50pm and the three elderly gents manning reception don't want to know about it.
On cue, ten minutes later, the glass doors open. Inside, the foyer looks like a 1970s power station. There's a clutch of green boxy lockers, oddly lit-up machines, and the wall behind reception boasts enough switches, knobs and flashing lights to control a city. What do they all do? I'd love to ask, but alas, the staff and I do not speak the same tongue.
Payment and check-in
I introduce myself using my best Year 7 Japanese, but my inflated sense of mastery stops there. The staff point to a vending machine behind me. "Pay, pay, pay," they instruct through painfully polite smiles.
I shuffle over and make like I know what I'm doing. Various amounts of Japanese Yen, from 1700 to 4400, appear on the machine buttons. A kind-faced man plods to my aid. He punches the 2200 Yen button, which at the time of writing is about $22; a little under what you'd pay for a dorm room in a hostel back home. Good start? Hmm, we'll see.
The machine spurts out a ticket. I trade it at reception for two more bingo-esque tickets, reading '4F' and '5F', and a small key marked '508'. A receptionist holds up a laminated card, showing what looks like a television remote control. In red texta '3Y' is scrawled beneath the image.
Am I on candid camera? I feel like this is The Truman Show; that somehow The Creator is watching me, seeing if I'm smart enough to work things out. I'm not. But that doesn't stop me from faking it. I smile, gather my bags and the mess of baffling bingo tickets, then wait for the lift.
"Miss, Miss, Miss! Shoes! Shoes! Shoes!" The three men dash towards me, pointing at my shoes like they're on fire. Another sequence unfurls: pointing, cringing, flailing and furrowed brows. Red-cheeked, I drop my sandals in a boxy locker, don a pair of brown vinyl slides, and try the lift again.
Navigating the hotel
I hazard a guess that I'm on floor five – 5F: F for female? – but I'm lost for the meaning of the bingo tickets and remote control code.
I reach floor five. There's nothing here save a men's bathroom and more red lights. I go back to reception feeling utterly inept. Again, I'm sent to floor five. This time I spot it: the remote control code is in fact a coded door lock. I punch in '3Y'. Open Sesame.
The orange-lit corridor that greets me can best be described as 'naval'. It looks like a ship's sleeping quarters. Thirty-six accordion screens, each one-metre-square, line the room. There's a bottom and a top row. The screens have number plaques above them.
The room
Like a desert oasis – or a cosy prison cell, I can't quite decide – it calls to me: Capsule 508. I open the curtain and crawl its two-metre length. Door? Nope, but it's private. Bed? Well there's a thin mattress, clean sheets and a rice husk pillow. A place to hang my hat? Yes, there's a shelf at the end of the capsule with a tiny TV and four coat hangers. Oh and there's a small locker, too.
This may not be a room, but it's one hell of a retro capsule. And it's got all I need.
Facilities
Night befalls the hotel and, surprisingly, I muster swagger and make friends in the fantastically odd ground-floor tea room. It's fringed with vending machines selling beer, noodles and hot coffee; as well as a row of fat-backed computers, adding weight to the hotel's living-museum feel.
The final frontier is my pre-bed shower. But where's the bathroom? After much head scratching I make my way to floor four (4F! Floor 4, Female bathroom!). But there's no shower inside. Just a bath. To share. A big, everyone-in, onsen-style bath.
It's been quite the day of cross-cultural barrier climbing and now I have to be nude! Publicly! I breathe deep, strip, and enter the water along with three other bathers. We sit in silence. It's a small feat, but I meet it. I'm triumphant. I feel like a pseudo travel pioneer.
The verdict
But I'm not one, of course. Onsen or no onsen, capsule hotels have been around as long as I have. There are over 300 in Japan alone. Modern capsules, I discover, are no longer havens for drunken businessmen. Instead they mix locals on a budget with curious, mostly backpacking foreigners.
It's a slow revolution, but after my brilliant night's sleep (and in the moment just before we're ushered out the front door at 10:30 am sharp for the hotel's 'no guests inside' period) I decide this beats Western-style dorm-sleeping hands down.
Dorms can keep their shared-space cacophony: the clunky late night arrivals, the snorers, the hiking boot odours. Capsules celebrate what I love about Japan. They've got a strong aesthetic, they're efficient, private and weird.
They are also 10 floors south of luxe, but as far as vending machine buys go, this one certainly is a shazam.
Details
Hotel Asakusa & Capsule
4-14-9 Kotobuki, Taito-ku , Tokyo
+81 3 3847 4477
The IT Verdict
Incredible value for open-minded, budget-conscious travellers happy to store their luggage in separate lockers (bags aren't allowed in capsules) and to be evicted between the hours of 10:30 am and 4 pm. This hotel is quirky Japan at its best: it isn't just a place to kip, it's a cultural experience.
Notes
We paid $22 per night for a female-floor capsule.
LEAVE YOUR COMMENT