Insider guides to the Middle East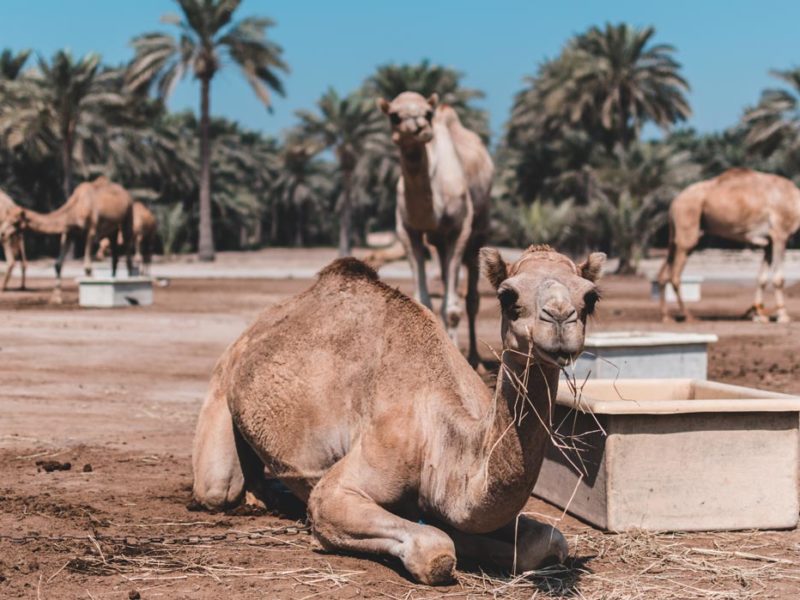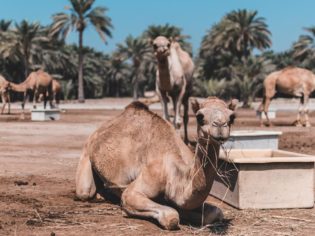 From Bahrain, Qatar and Oman to Lebanon, Israel and more – here, insider guides to all the places in the Middle East you can't wait to get back to or visit next year.
Read all 107 Insider Guides from around the world here.
Iran | Bahrain | Qatar | UAE | Oman | Lebanon | Jordan | Israel
28. Shiraz, Iran
Insider: Milad Ranjbar, tour guide and Intrepid group leader
I've long believed what separates Shiraz architecture from Iran's other cities is that the buildings are designed to be more spacious and taller; we like to have a bigger sky in our courtyard.
My favourite sites to take people to in Shiraz are Hafez Tomb for its lush Persian garden and magnificent architecture, and Nasir al-Mulk (the pink mosque). When you see the early rays of sunlight shoot through the stained-glass windows and see their patterns on the colourful carpets inside, you'll start to believe the mosque is a picture of heaven.
Eram Garden and Vakil Bazaar round out my must-see list of popular attractions but one of my favourite sites isn't well-known at all. There's an ancient watch post that looks like a small dome which is located on the top of a hill facing the city of Shiraz, called Gahvareh Did. Constructed one thousand years ago by Adud al-Dawla, it not only has some of the most stunning architecture you'll see in the city, it offers a fantastic view of Shiraz Valley.
Of course I would say that the best way to enjoy Shiraz is to have a local tour guide, but I say this because Shiraz's beauty is more spiritual. You need someone to show you the soul of the sites and architecture.
Interview: Dilvin Yasa
Insider: uncover the hidden gems of Persian Gulf island nation Bahrain with Justin Kim, general manager of The Merchant House
Located on the edge of the sea in Manama, it is one of the main attractions in the area, with its courtyard and contemporary sculptures and artefacts. The exhibition halls showcase the national legacy of artists and traditions.
The first national theatre in the Kingdom and the third largest in the Arab world. It offers an iconic cultural experience between land and sea and the chance to watch top international shows, with an architectural modern and traditional design blend inspired by Bahraini homes and culture.
This magnificent museum houses a collection of Quranic manuscripts and scriptures dating back to the seventh century. In addition to its rich historical collection, the museum's exhibition space also hosts art exhibitions and has a small mosque, library and learning space dedicated for Islamic teaching.
Also known as Bahrain Fort (and Museum), Qal'at Al-Bahrain is registered as a UNESCO World Heritage site. It is the site of the former capital of Dilmun and one of the most archaeological sites in the Arabian Gulf. Expect to be immersed in Bahrain's rich history through the various artefacts, exhibition halls and unique backdrop wall recreating the different archaeological layers uncovered at the site.
Pearling history
Bahrain was once considered the centre of the pearling industry, and you can indulge in its heritage through its Pearling Path both on sea and on land. Take a boat to Bu Maher Fort with its three-dimensional display that guides visitors through the history of the Pearling Path for a phenomenal cultural trip. And visit the pearl-collecting sites in the former capital Muharraq, also inscribed as a UNESCO World Heritage site. The restored traditional Bahraini homes here are famous for their impressive Gulf Islamic architecture that characterise the finest aspects of Bahrain's heritage and pearling history.
Royal Camel Farm
Spend part of your day feeding, riding the camels and having a nice chat with the farmers. The Royal Camel Farm is a hobby farm located on the outskirts of Manama. The camels aren't raised for racing or for their meat, and there are hundreds living here, all owned by the royal family.
30. Qatar
Insider: Koichi Takada, architect and designer of the stunning National Museum of Qatar
What were your inspirations for the interior spaces at the National Museum of Qatar?
The interior design concept 'desert-scapes' was carefully curated to create a local cultural experience for visitors, while being complementary to Jean Nouvel's architectural masterpiece. His architecture is a representation of the desert rose formation; a connection to nature. Each interior space is an experience of the Qatar story that aims to enhance and fulfil both a cultural and memorable experience for museum visitors. Our design of the interiors speaks to the narrative of Qatari history: the nomadic lifestyle, the beautiful natural environment and the beginnings of trade. Through many conversations with the local Qatari people, the designs evolved to translate a story into a visual design and memorable experience.
Do you have a personal favourite element of the museum?
I like the experience of journeying through the museum learning the history of Qatar, especially the dramatic change around 1971 from the nomadic culture into the beginning of today's modern state of Qatar. It is fascinating to imagine such a transforming world and relate [it] to the era when I was born.
Your vision for the museum shops is stunning; how difficult is it to translate such a design, with all its soft curves rendered in wood, into reality?
No one believed that the designs were buildable. After exhaustive research and studies, we eventually found a way with the use of the latest computer technology and translated the complex and organic design into a more traditional way of stacking wooden blocks. We essentially created a 40,000-piece three-dimensional puzzle. Each wooden piece was entirely unique, so it could only fit with its exact complementary piece, and they were assembled by hand on site.
We seem to be going through an exciting new era in architecture/design when it comes to cultural centres, don't you agree?
Jean Nouvel told me once that Louvre Abu Dhabi and National Museum of Qatar are the two most important projects of his impressive 40-plus-year career. [My career spans almost half of his] and the shift from the commercial to the cultural [has definitely been] one of the most enriching experiences [I've had in it]. Learning from the best, it is increasingly attractive for my practice also to explore more international opportunities and more cultural venues. Travelling or seeing new cultures does open your eyes and your mind.
Insider: Emma Cantwell of Louvre Abu Dhabi
Where are the best places to go to experience art in Abu Dhabi?
There is a fantastic exhibition centre, Manarat Al Saadiyat, just five minutes from Louvre Abu Dhabi which in addition to showcasing some great shows has a studio that has amazing programs. Also five minutes from Louvre Abu Dhabi is The Art Gallery at New York University Abu Dhabi which showcases some really important work.
Where are the best places to eat in Abu Dhabi?
Berri's in Al Muneera (from LA) has wonderful coffee and fantastic eggs and pancakes. My go-to for lunch is Dai Pai Dong – the best dim sum in Abu Dhabi and they also serve wonderful pork dishes which aren't always easy to find here. For dinner, you can't go past the sushi and cocktails at Zuma (the black cod is also not to be missed). If you're looking for Arabic food, the chain Zahrat Lebnan is reasonable but authentic (load up on the mezze rather than main meals is my tip).
Do you have a favourite area of the city to spend time in and what keeps you going back there?
Saadiyat Island – in addition to housing Louvre Abu Dhabi and having the most beautiful beaches surrounding it (with dolphins swimming by on occasion), it has some of the best hotels and restaurants in the city.
Where can visitors get an insight into the Emirati culture/lifestyle?
The Sheikh Zayed Mosque is a moving experience not to be missed. Take a tour to understand the Muslim faith – they welcome all questions.
Where are the best family-friendly experiences in Abu Dhabi that you would recommend?
Umm Al Emarat Park is fantastic – it has a huge green expanse to run around, really great places to eat, especially breakfast, a petting zoo perfect for young children like mine, and a program of activities such as organic markets and movie screenings.
What should people leave Abu Dhabi with?
Good-quality dates, and having experienced Arab hospitality.
Insider: Nicola Chilton, creative communications strategist
The United Arab Emirates may be a young country, celebrating the Golden Jubilee of its founding in 2021, but that doesn't mean there's no history to be found here.
Sitting quietly and understatedly in the heart of Dubai is the newly opened Jumeirah Archaeological Site, showcasing the ruins of an ancient caravanserai, mosque, markets and houses, parts of which date back 1000 years to the Abassid dynasty. First discovered in 1969, the site opened to visitors early this year and gives an unexpected insight into the lives that were led in this part of the desert centuries ago.
Dubai was located on the ancient trade routes that crossed the Arabian Peninsula, and the small museum houses pottery, jewellery and other household items that made their way here along these routes. But the magic really starts to happen when you venture outside (you'll be taken around the site by buggy which is helpful in the summer heat) and get to wander among the ancient ruins. Standing in the shadow of the Burj Khalifa – the world's tallest building – and the Dubai city skyline, it's the perfect juxtaposition of ancient and ultra-modern.
The site is also home to the lovely Arabian Teahouse with its incredibly generous breakfast trays loaded with falafel, haloumi, shakshouka, rose jam, and bread fresh from the tandoor. Order a pot of karak, the local spiced milk tea, and you could easily spend a couple of hours on the sunny terrace. It's not the bright-lights, big-city vibe that many people know Dubai for, but it's a peaceful, quiet spot that reveals many of the city's untold stories, and well worth a visit.
Insider: Trygve Harris, founder of Enfleurage Middle East; a frankincense distillery and studio
Why visit?
Muscat is a serene and beautiful capital nestled between the sea and the mountains, with a strict sense of traditional architecture; it has very little of the big city vibe. Muscat's experiences have the quality of finding a treasure in a labyrinth: very little is obvious, except the general beauty and serenity of the place. Here, you have to take your time and let your senses adjust. Omani hospitality is also legendary.
How does fragrance, such as frankincense, influence culture and daily life in Oman and Muscat?
Muscat is an aromatic city. Frankincense is present everywhere. Mornings typically start with frankincense smoke: at hotels, stores, cafes, you can find smoke billowing out of local clay incense holders, known as majmar. It cleans the air, scents the area, and does a little pest control, if needed.
There's also a hefty presence of bakhoor [oud chips that have been soaked in perfume oil], and this is often used to smoke women's clothes to imbue them with traditional aroma and create a kind of olfactory cloud dance as they pass by. The local men's attire is a dishdasha [a long, typically white, robe], with a distinctive tassel at the neck for perfume. Men also wear an embroidered cap, called a kuma, and often a mussar [symbolic headpiece] tied over that, and these will be smoked with frankincense before being worn too.
What boutiques or markets would you recommend to visitors?
Mutrah Souq is the old market on the corniche – one of the oldest parts of the city. The main hallways are for tourists, but veer off into the jewellery market and you can still find Omani silversmiths at work. It's also an excellent place to buy gold. There are textiles, spices, carpets and cookware, but if you walk through the market and out the other side, past the mosque and up, you will find the Dhofari section, which sells frankincense, incense burners, bakhoor and more. Very few visitors go there.
Interview: Chloe Cann
34. Beirut, Lebanon
Insider: Orphée Haddad, founder of L'Hôte Libanais
To say that 2020 has shaken the city of Beirut would be an understatement. No doubt, this Levantine jewel has had its share of uncertainty and drama, yet nothing can deter the spirit of the eternally vibrant Lebanese capital, which should be more than ever the place to visit in 2021. L'Hôte Libanais a responsible tourism initiative I founded, aims to get as close as possible to the real Lebanese life experience. So let me guide you through my beloved Beirut.
Bourj Hammoud
I simply couldn't imagine my city without Bourj Hammoud; it is the beating heart of Beirut's Armenian community, a key component of Lebanese diversity. This popular effervescent district is known for talented craftsmen, stalls where you can find pretty much everything and get anything repaired as well. Stop in at Badguèr, Arpie Mangassarian's superb cultural space with its own restaurant, to eat spinach manti and listen to the music of Komitas.
Mar Mikhael
Next, cross the bridge to the trendy Mar Mikhael district. I could spend hours in Riwaq, a restaurant, cafe and night pub. A great place for the afternoon, book in hand, or the evening, spent in endless conversations.
Also in Mar Mikhael, the space run by the Souk El Tayeb team, is worth a visit. It serves as a farmers' market, a restaurant and a shop of local products.
And for a good night's rest, the Zanzoun guesthouse and Baffa House [part of the L'Hôte Libanais collection] are obviously my favourites!
City centre
A little further west, is the city centre. While it may no longer resemble the one my grandfather used to describe from his heyday, with its popular souks, each dedicated to a profession (carpenters, jewellers…), some of the original landmarks remain today reflecting Beirut's business life, diversity and tolerance of religious faiths. You can still see the iconic Bank Street, as well as superb mosques, remarkable churches and the beautiful Maghen Abraham synagogue, which are a stone's throw away from one another.
Hamra Street
Continuing the walk, we find ourselves in Ras Beirut and Hamra. There is something magical about this bustling high street.
It was one of the epicentres of the intellectual and artistic Lebanese life of the 1960s and 1970s, a place where one also found erotic cinemas, progressive cafes and bars, bookstores of great wealth… Hamra manages to effortlessly evolve with time, but without changing its character – progressive yet genuine!
A few steps away, Salon Beyrouth is an excellent restaurant. Spacious and elegant, its outside space is my favourite, and the jazz concerts organised there are always top notch.
35. Amman, Jordan
Insider: Maria Haddad Hanania of cooking school and social business Beit Sitti
How long would you recommend visitors spend in Jordan's capital city Amman and what do you suggest they do while they're here?
I would suggest spending at least two days in Amman: visit the bustling downtown and the Roman amphitheatre, and have tea with the locals. Walk around Jabal al-Weibdeh, appreciating its beautiful architecture. The next day I would recommend driving to the Amman Citadel and check out our local brewery Carakale. On Fridays in spring you can take your own meat (from one of the local butcheries) and they give you a grill to make your own mashawi [kebab] on, while you enjoy your [craft beer].
What can you tell us about your cooking school Beit Sitti?
Beit Sitti is an initiative that I started along with my sisters. We used to learn from my grandmother how to cook Arabic food so when she passed away we decided to teach guests the dishes. What we do now is more a social business working to help support local women by bringing them in to give classes and interact with guests doing what they do best – cook! You will learn to prepare a four-course Arabic meal with the help of a local woman.
Beit Sitti is based in the Amman neighbourhood of Jabal al-Weibdeh. How should visitors spend their day here?
Staying in Jabal al-Weibdeh is a plus as it is walking distance to Downtown where you can have breakfast at Hashem or Rumi Café. Follow this by a trip to [art galleries] Darat al Funun and Dar al-Anda, then have lunch at Najla (serving home cooked meals) or Joz Hind, where there's no menu – you just eat the dish of the day.
You can also have tea at the new You can also have tea at the new Manara Arts and Culture and if you're in the mood to shop check out the showroom of Tania George, a local designer. Then come have a class at Beit Sitti. Lastly check out Red's, Dali or Rustic for a nightcap.
What is the one thing that people should take home with them from Jordan?
Take back spices, pomegranate, molasses, olive oil, sumac and za'atar and orange blossom from our pantry. And make the dish you learned in Amman and invite your friends over to share your experience.
36. Tel Aviv, Israel­
Insider: Tricia Welsh tours Tel Aviv with food-loving locals to feel the pulse of Israel's vibrant Mediterranean city
"Tel Aviv is really a food lover's city," suggests Jason Heeney.
Originally from Michigan via 20 years in Chicago, Jason has been living in Tel Aviv for 10 years working as a consultant to philanthropists, mostly for family foundations.
"Everyone has their own favourite falafel and/or shwarma place and will argue all day that it's the best in the city. My favourite is near my house in the Nachlat Itzhak neighbourhood. OCD is also another personal favourite restaurant," he adds, "while Miznon is a delicious quick and easy bite in a pita."
It's easy to see why modern Israeli food has taken the world by storm in recent years – thanks to chefs such as Israeli-Brit Yotam Ottolenghi who now operates six restaurants in London, and local Israeli TV chef Eyal Shani who owns not only some of the most popular restaurants in Tel Aviv, but has opened casual pita cafes in New York, Paris and Melbourne that also serve, among other dishes, his trademark whole roasted cauliflower.
As in most food-loving cities, any worthwhile establishment requires a reservation. Since I wanted to dine at some Ottolenghi-recommended restaurants, Jason booked weeks ahead to secure tables.
One night, we dine at 'hip and loud' Dalida in the Levinsky Market where we savour tender octopus and Palestinian arum stew, plump scallops with white sweet potato and Arab cabbage in champagne with calamari, bacon and Jerusalem artichoke crumble. But the highlight was joining the throng of eager young diners at Abraxas North which Ottolenghi suggests might well be the best in the city. Owner Eyal Shani eschews plates, diners eating directly from the butcher's paper that covers the table. The menu changes twice daily with dishes such as carpaccio of roasted beetroot with fresh horseradish and crème fraiche, whole globe artichoke, six-hour roasted lamb and always his signature whole roasted cauliflower.
A visit to vibrant Carmel Market is a good opportunity to appreciate the abundant and diverse fresh local fruits, vegetable and produce, but it also offers up another Middle Eastern taste treat.
For breakfast we share freshly baked pita bread with creamy hummus and spicy peppers and tomato muhammara, and later enjoy tabbouleh-filled pastries (the Israeli equivalent of gözleme), crispy-fried Libyan pastries filled with mashed potato, peas and an egg, and freshly cooked falafel with just-pressed tangy pomegranate juice.
Although I didn't come to Tel Aviv just to eat, my visit here has been a truly local experience, which means eating, drinking and eating some more. And who am I to argue?
LEAVE YOUR COMMENT