Has the best thing about travel been lost forever?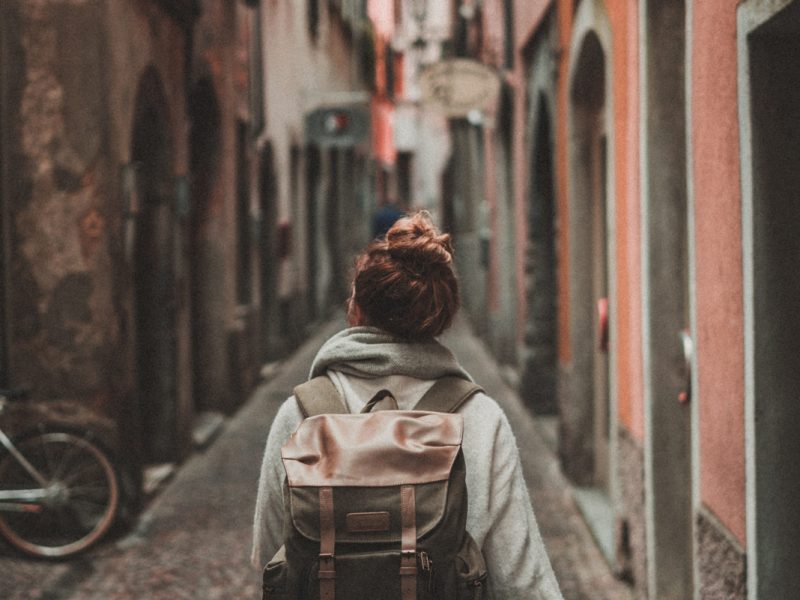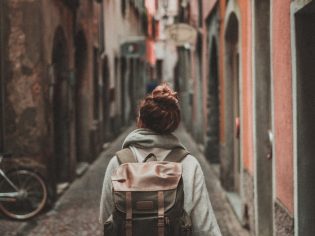 It's the part of travel we can never plan for but it's also what made travel so enriching and after nearly two years of closed borders, Chloe Cann searches for hope that it is still there waiting for us.
When I reflect on a decade spent working as a travel writer, it's with some ease that I can say I'm both impossibly lucky and incredibly privileged. This niche career has been rather kind to me. And while it's certainly not the most lucrative or stable industry in the world, it's fair to say the work perks are pretty unparalleled…
Over the years I've giddily collected some of the dreamiest experiences: walking with polar bears in Arctic Canada, drinking champagne in a hot tub on a private island in Kenya, casually catching a helicopter taxi from Monaco to Nice Airport, cavorting around Disneyland Paris while it was closed to the public, jetting off on a last-minute trip to the sun-drenched shores of Barbados. I know, I know, it sucks to be me.
Why unexpected experiences win
But despite all the luxury hotels and exclusive treatment – which, yes, are rather lovely – I can tell you without hesitation that the travel memories most deeply implanted in my brain feature less glamorous, seemingly inconsequential moments; ones that I've shared with other people who can probably barely recall my very existence. Chance encounters and unexpected adventures with exceptionally kind and wildly interesting people that money could never buy – the type that can not only restore your faith in humanity, but can completely upend your take on the world and make you question your place within it.
Like the time I and a couple of impressively underprepared uni friends spent godforsaken hours on the edge of a French motorway in the driving rain and freezing cold on what was supposed to be a charity hitchhike from the UK to Morocco. Just as twilight threatened, and we were on the cusp of complete despondency having not yet caught a single ride, a schoolteacher in a rusty Fiat Cinquecento pulled over and offered to take all three of us in for the night. I can still remember the spaghetti we ate with her husband and two kids, and laughing together over the truly terrible French scrawled on our handmade signs that declared we were 'beautiful' rather than friendly.
Then in early 2020, in Quito, Ecuador, my partner and I had a similarly memorable encounter while hanging out with a cruisy American guy whose hire car disappeared off the street, along with all of our belongings inside of it. A local craft beer bar owner not only helped us find out the car had been impounded, but he spent the rest of the evening traversing the length of the Ecuadorian capital with us in a taxi to locate it, and then stayed with us, arguing at length with the security staff, until we got all of our things back.
I'm also reminded of a time, several Christmases ago, when an elderly Israeli-American Jewish man saw me wandering around Jerusalem's Old City alone and promptly invited me to join him and his friends for a traditional Shabbat dinner at his house, right then and there. The lengths that people will go to in order to help or welcome a complete stranger never fail to floor me.
It's these experiences that stand out. The stories that I come home gleefully brandishing. The ones I want to share with my kids, and my kids' kids, to prove how magical the world can be and why you shouldn't always be afraid of strangers. But COVID-19 threatens to dramatically change all of that.
How the tide turned for travel
As we've seen right here in our very own backyard, the pandemic has planted a seed of wariness and a fear of others, even between states and territories; one that's eaten away at people's openness to engaging with strangers.
For those who haven't travelled in a while, all this might seem like a bit of a far-fetched conclusion. But in March 2020, just as attitudes towards COVID-19 were turning from 'curious yet distant threat' to 'formidable, tangible enemy', my partner and I were in Colombia, three months into an overseas stint, when we felt the full force of a rapidly souring situation first-hand.
We were staying on an island on Colombia's Caribbean coast when travel restrictions suddenly came into play and anxiety heightened. We made a spur-of-the-moment decision to catch a boat back to the mainland and jump on the first flight out of the country, but our efforts were very nearly thwarted when every harbour we arrived at was physically cordoned off by swathes of baying locals who saw us as an imminent threat, and local health officials that threatened to quarantine the entire boat. Only days before we'd travelled freely around the same parts to nothing but a warm reception.
Several days later we managed to fly out of the country, and land in Denver, Colorado, where we holed up at my uncle's house as we tried to figure out our next steps. But even between landing in the states and flying out some six weeks later we noticed a subtle yet perceptible shift that felt hard to shake: instead of making small talk with us at the local supermarket deli counter, workers suddenly eyed us out-of-towners with suspicion. And rather than striking up friendly conversation with us at the airport, airline employees cautiously eyed our paperwork and sent us on our way.
Whether in Colombia or the USA there was a heavy, lingering feeling that we were no longer welcome.
With experiences like these in your back pocket it can be hard to imagine how, when and if travelling will go back to the way it was pre-pandemic, especially for small and remote communities in the developing world, many of which still don't have access to a vaccine. In October, it was reported that 99 per cent of people in low-income countries still haven't been vaccinated.
At this stage it would be reckless to even dream of visiting those places, and putting undue pressure on already overwhelmed health services, all for the privilege of travel. But as Australia finally emerges from nearly 600 days spent in isolation, it's only natural to wonder what this brave new world of travel will look and feel like, and when and how we might be able to explore it.
So what should we expect now?
Is it time to accept that travel as we know it will never be the same again? That tourists will long be seen with a whiff of wariness? Can we hope to share meaningful experiences and the warm embrace of hospitality with locals abroad once more? Will the world's most iconic places – Rome's squares, Morocco's souks, Bangkok's bars, Amsterdam's cafes, Rio's beaches – return to their buzzing former selves? While life has inched back to some form of normality in many places around the globe, it's arguably still too soon to call.
Travel writer and columnist Mari Campos, who lives in Sao Paulo, Brazil, put all of her scheduled trips, both work and leisure, on hold until September 2020. And she's since only taken domestic trips after careful consideration and planning for every eventuality. But in mid-October she finally decided to take the plunge with international travel once again, flying to Madrid, Spain to spend time with her sister: a trip that was originally scheduled for March 2020.
Given the disparity between vaccination rates in Brazil and Spain, Mari says the decision to take the trip was an easy one. "I felt way safer in Spain than in Brazil," she says. "After all, nearly 80 per cent of the population is fully vaccinated in Spain, while in Brazil it's less than 60 per cent. It makes a huge difference in safety for travellers. Also, Spain is used to being full of travellers – they [the locals] are very welcoming."
While travelling abroad, she's made more conscious, calculated decisions about what to visit than she might have before. "For bars and restaurants I prefer rooftops and open-air terraces, which are way safer. And I've visited markets, with a mask, of course."
Adjusting to this new travel normal is a step we all have to take, Mari says. "I think it's important, as travellers, to understand that we can't (or at least shouldn't!) travel in exactly the way we were used to. It's important to adapt ourselves to these times, until we are all really safe again."
For freelance travel writer and photographer Jenn Smith Nelson, based in Regina, Canada, there are silver linings to the pandemic. Long a firm believer in exploring one's own backyard, she says she's witnessed an increasing interest in responsible travel as one positive by-product.
"I think that in a post-COVID world, being thoughtful about travel frequency, destination choice and personal responsibility is imperative," she says. "For me, this includes ensuring wildlife travel is ethical and perhaps not visiting vulnerable spots that do not benefit from people travelling to them, and which can sometimes have unintended negative environmental effects."
It's a sentiment now shared by adventure travel writer Nina Zietman, based in England. "Before the pandemic, I hadn't seen that much of my own country," she explains. "Now I've been hiking through the Highlands and the Yorkshire Dales; it's opened my eyes to wonderful travel possibilities closer to home and made me realise the beauty on my own doorstep."
But even with domestic travel in the UK practically back to normal, Nina notes that she's felt a tangible difference in attitudes between the country's regional areas and big cities. Local's fear levels felt noticeably higher in Cornwall than London, for example.
The end of an era, but the start of another
All in all, it seems pretty clear that those halcyon days of carefree travel – without restrictions, PCR tests, flight cancellations, insurance woes and somewhat paralysing anxiety that ties it all together – are gone. At least for now.
Can we expect locals in foreign destinations to welcome us back with open arms? In a word, no. The pandemic has disproportionately affected some countries and regions, and it's par for the course that many remain suspicious of travellers as a result, in spite of welcoming the obvious economic advantages that tourism can bring.
Pressing pause has, however, served as a timely intervention for the travel industry and its seemingly inexorable growth, which all too often came at the cost of local communities and the environment. It's also given us the chance to appreciate the beauty on our own doorstep.
And for those of us fortunate enough to have been able to travel back in those hallowed 'normal' times, the pandemic has provided an opportunity to reflect on how lucky we are to have ever even done it in the first place. To have been picked up off the side of the road in France when feeling totally hopeless; to have been welcomed into the home of someone of a different faith, and to share dinner, no questions asked, on a holy day in a holy city; to have received unwavering help from a total stranger in a foreign country in the face of a crisis, with nothing expected in return.
Those impossibly kind and wildly hospitable people are, of course, very much still out there, and I can't wait to cross paths with them again, and hopefully pay forward some of the generosity I've been lucky enough to receive. But the chance encounters and unexpected adventures that travel dreams are made of are in short supply right now. And really, we shouldn't be putting others in a compromising position by chasing after them either. After all, those life-changing experiences are worth the wait.