COVID-19 and overseas travel – here's what you need to know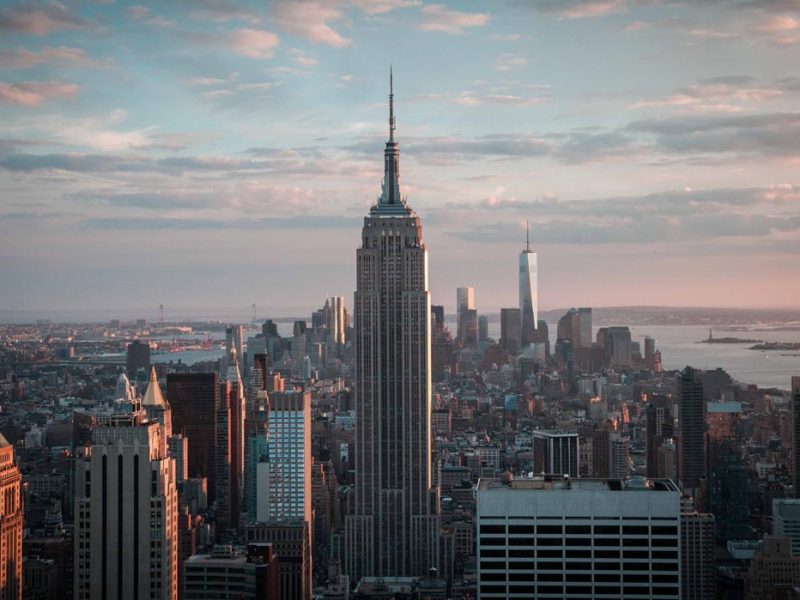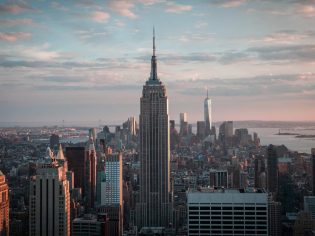 After nearly 600 days in confinement, Aussies are finally allowed to travel overseas again! But navigating this brave new world of vaccination certificates, PCR tests and ever-changing rules has understandably left some would-be travellers confused and hesitant to book that long-awaited trip. Here are the answers to all the possible concerns we could think of.
Don't miss: Here are all the international destinations Australians can fly to first
Do I have to quarantine if I travel overseas?
Each country has its own entry requirements – check for country-specific travel advice on Smartraveller, or check with the nearest embassy or consulate of the destination you're planning to visit for the latest advice on restrictions.
Having said that, provided you're fully vaccinated (or have a medical exemption) and you can show evidence of a negative COVID-19 PCR test – or in some cases, a cheaper rapid antigen self-test – most countries do not require tourists to quarantine on arrival.
Do I have to quarantine when I return to Australia?
Quarantine requirements in Australia are determined by state and territory governments, and restrictions can change at short notice. Travellers returning to Australia may only enter (and travel between) Victoria, NSW and the ACT without quarantining.
In other states, you may be able to complete 10 or 14 days' quarantine at home. But if you live in a state or territory that hasn't yet reached vaccination targets, you may also need to factor in a stay in hotel quarantine. Costs can range from $1,000 to $3,000 per adult for the mandatory two weeks.
Unvaccinated or partially vaccinated Australian children aged 12-17 years old entering Australia through NSW, Victoria and the ACT may also be eligible for reduced quarantine requirements, provided their accompanying parents or guardians are all fully vaccinated.
How do I prove I'm vaccinated?
If you were vaccinated in Australia, you need to get an Australian International COVID-19 Vaccination Certificate (ICVC). The quickest way is to download a digital certificate using your Medicare online account through myGov, or the Express Plus Medicare app.
I'm unvaccinated, can I travel overseas?
If you're an Australian citizen or permanent resident who can't be vaccinated for medical reasons, you're allowed to travel overseas so long as you provide proof of a medical exemption.
Children aged under 12 are also allowed to travel overseas, as access to the COVID-19 vaccine for those in that age bracket has yet to be approved by the Therapeutic Goods Administration (TGA).
Those who are, however, aged 12 and over and unvaccinated by choice (and do not have a medical exemption) have a few issues to contend with when it comes to international travel:
The first, and most pressing, is that the Australian government only permits vaccinated travellers to leave the country without an exemption at present. Unvaccinated travellers must still apply for an exemption if they wish to travel overseas, and as part of the exemption, they must remain outside Australia for three months or longer and provide evidence of a compelling reason to leave.
The second is that many airlines, such as Qantas and Jetstar, have banned unvaccinated travellers from boarding flights.
The third is that most countries will only grant entry to those who are vaccinated.
Has international travel returned to normal, or will COVID tests and quarantine be required?
Beyond showing your International COVID-19 Vaccination Certificate (ICVC) (or proof of medical exemption) to airline staff pre-departure, Australia does not impose any outbound testing requirements on travellers.
However, many countries require that inbound tourists provide evidence of a negative COVID-19 test. Some also require you to take another test a few days after landing, or even at the airport (all at your own expense). And some countries require you to download contact tracing apps. For the latest country-specific travel advice see Smartraveller, or check with the nearest embassy or consulate of the destination you're planning to visit.
Returning to Australia, travellers need to do three things:
Take a PCR test at an accredited testing facility within three days of their flight's scheduled departure – rapid antigen (RATs) and serology tests won't be accepted – and provide evidence of a negative COVID-19 PCR test result to their airline when checking in. Children aged four and below are exempt from the pre-departure testing requirement.
Complete the Australia Travel Declaration (ATD) at least 72 hours before their departure for Australia, which will determine whether or not you need to complete quarantine upon your return.
Have their International COVID-19 Vaccination Certificate (ICVC) or proof of medical exemption to hand.
Once you've submitted your ATD form you'll receive an email confirmation with details you can show (either electronically or printed) before you board your flight, and on arrival in Australia. The confirmation email will have either a:
Green response (with a tick), indicating you are eligible for quarantine-free arrival, or pre-approved home quarantine.
Blue response (with an hourglass), indicating you need to quarantine on arrival.
Red response (with a cross), your airline will decide if you can travel. If you are allowed to travel to Australia, you will need to quarantine on arrival.
What happens if I go on holiday and contract COVID-19 overseas?
If you contract COVID-19 abroad (and receive a positive PCR test result) you should not go to the airport as you may be stopped from checking-in or boarding the aircraft by your airline. Instead you should contact your airline to find out the next steps.
You and your primary close contacts should also immediately isolate – the time frame typically imposed is 10-14 days – and seek advice from the local health authority as well as the nearest Australian diplomatic mission.
Those with a mild case of COVID-19 usually recover within one to two weeks, however, you can continue to return a positive PCR test for up to 90 days following infection, even though you may have recovered and are no longer contagious – a result otherwise known as a false positive.
To return to Australia, you'll need to wait until at least 14 days have passed since the onset of symptoms, or 14 days from the initial positive PCR test result if you're asymptomatic, and you can then obtain a medical certificate to state that:
Any fever and respiratory symptoms of the acute illness have been clinically resolved for the previous 72 hours.
That you've previously had COVID-19 but are now recovered and not considered to be infectious.
The medical certificate must be issued within 14 days of your flight back to Australia.
You'll also still need to obtain – and show evidence of a PCR test – taken no more than three days prior to your flight, even if it shows that you are still COVID-19 positive.
How much does a PCR test cost and where can I get one done?
Typically, a PCR test costs around $150 per person in Australia, although express options are also sometimes available at a higher price point. Unfortunately, there's no Medicare rebate available.
PCR tests are only available at private testing clinics, such as Australian Clinical Labs, or 4Cyte Pathology; try an online aggregator such as Test for Travel to find one near you. Most labs will email you your test results within 24-48 hours, but some can offer a same-day service.
Overseas, the cost of PCR tests can vary wildly depending on the country you visit, and how remotely you intend to travel; expect to pay anything between $80 and $500 per test. Some high-end resorts provide complimentary testing, and some tour operators have agreements with local labs abroad to cap the price of testing for their guests.
What happens if I'm due to travel abroad, but my PCR test result comes back positive?
Those with positive or inconclusive PCR test results will sadly not be allowed to board their flight, even if they are double vaxxed. Check what your airline's policy is before booking – most offer either a credit voucher or allow re-booking without any extra fees.
How can I get travel insurance?
Getting travel insurance is as important as ever, but bear in mind that few insurers include cover for COVID-19, and some offer only limited cover for COVID-19 (for example, some policies cover medical, quarantine and cancellation costs, but won't provide cover if you're not able to travel due to government travel bans). It pays to check the fine print! Consumer advocacy group CHOICE has covered the topic extensively.
Bear in mind that numerous destinations, such as Singapore, the UAE and Thailand, require overseas visitors to have cover for COVID-related medical treatment.
When can international tourists come back to Australia?
At present, international tourists are not permitted to enter Australia; the only exceptions to this rule apply to fully vaccinated Singaporean citizens (from November 21) and fully vaccinated citizens and residents of New Zealand (from November 1), who are allowed to visit Victoria, NSW, and the ACT as part of the agreement.
The Australian government has previously suggested that restrictions might ease to visitors in 2022.
When can those on temporary visas get permission to leave Australia?
While fully vaccinated Australian citizens and permanent residents are now allowed to come and go freely, temporary visa holders have, sadly, not been included in the recent changes.
While temporary visa holders can depart Australia at any time, they will generally not be permitted to return. The only real channel available to temporary visa holders seeking to leave (and then return to) Australia, is to apply for an 'inwards exemption' before leaving the country.
There's an online petition calling for the Australian government to give temporary visa holders the same freedoms as fully vaccinated Australian citizens and permanent residents, which you can sign here.