The hottest destinations to dream about visiting next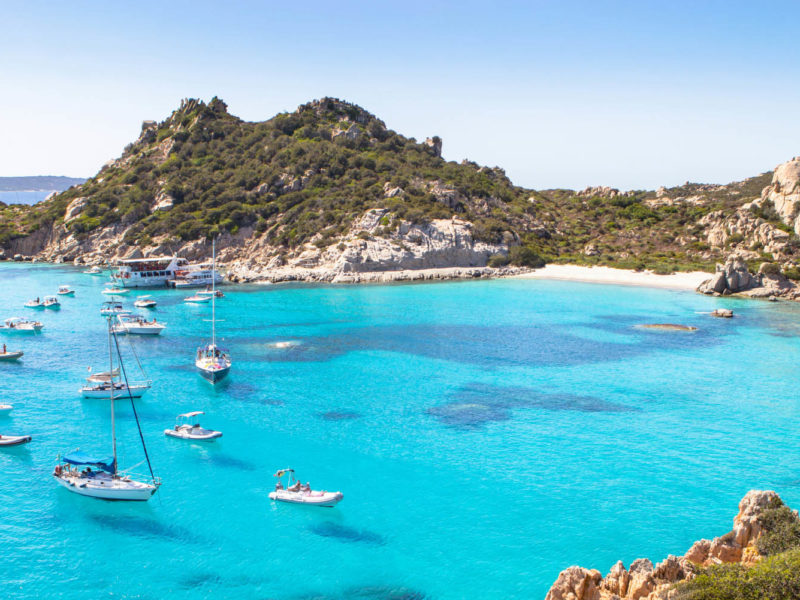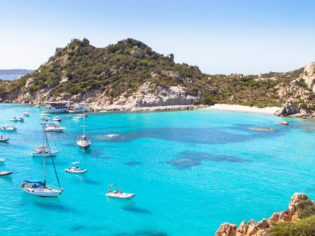 After what could best be described as a tough couple of years, it's time to start dreaming again.
The thrill of getting out your passport and finally boarding a plane will be heightened if you are heading to any of these spectacular locations, our pick of the places to add to your travel checklist.
Fakarava, the islands of Tahiti
The thought of escaping the reality of life is certainly intoxicating. But where to go to truly get away from it all and dwell in the bliss of nothing but blue skies, clear waters and friendly smiles? The Islands of Tahiti, a collection of 118 islands and atolls sprinkled like confetti across the impossible blue of the South Pacific, already have a lock on tropical bliss, but Fakarava takes it one step further.
Having long played second fiddle to the likes of Moorea and Bora Bora, it is time for Fakarava's unspoilt beauty to shine (it is a designated UNESCO Biosphere Reserve). Book into a guesthouse (big hotel chains are nowhere to be seen) to max out the island paradise vibes and prepare to do as little as possible for a while. Your soul will thank you for it.
Sardinia, Italy
Pre-pandemic, many of Italy's historic cities were suffering the consequences of overtourism, effectively making them no-go zones for travellers looking for fewer flag-waving guides and more authentic experiences. Exactly the kind of experiences that can be found in Sardinia, the mountainous island surrounded by the warm waters of the Mediterranean.
While it might take a little longer to get to than Rome or Venice, the rugged landscape here remains largely pristine, while the picturesque towns that dot the region are rich in history and tradition. And don't even get us started on the idyllic white-sand beaches. Bellissimo!
Transylvania, Romania
There's no denying that Transylvania's reputation has been plagued by the antics of a certain blood-thirsty count for centuries – Vlad the Impaler, the 15th-century Wallachian nobleman with a penchant for skewering his enemies, was the inspiration for Bram Stoker's legendary Count Dracula – but fact and fiction are at odds in this central Romanian region of dramatic landscapes, fascinating traditions and stunning historical sights.
While it's true that the atmosphere does tend towards the gothic, with imposing castles and medieval towns dotting the mountainous landscape, there is much beauty to be found here, not least in the simplicity of its rural lifestyle, where little concession has been made to 21st-century practices, and the warmth of its people.
The Alentejo, Portugal
The Alentejo is Portugal's largest region, and is considered by many to be its most ruggedly beautiful too. The fact that it stretches from the Atlantic all the way to the Spanish border means that it boasts a varied and diverse offering of unspoilt coastline, farmlands, olive groves and picturesque historic towns, including Monsaraz, considered the epitome of a classic Portuguese village, and the UNESCO World Heritage-listed Évora, which has been described as a 'city museum'.
Singapore
While it may have felt like life has been at a standstill of late, the pace never seems to slow in the Asian island city-state of Singapore. The 'city within a garden' is constantly evolving and changing, becoming a shinier, newer version of itself on an almost weekly basis.
From gleaming new skyscrapers that incorporate greenery into their design as a government requirement to interesting eateries, cafes and bars to satiate the seemingly endless appetite of its locals to glamping in the luxurious Jewel at Changi Airport, there is always a reason to return here… again and again and again.
Savannah, USA
With Georgia playing a crucial role in the outcome of the recent US presidential election, all eyes were on the southern state for weeks after the last ballot was cast. While the cosmopolitan capital city of Atlanta has much to divert the attention of travellers, the state's true antebellum charm plays out on the wide streets and green squares of the city of Savannah. Here, colonial-era homes sit shaded by twisting oak trees, their branches dripping with Spanish moss, while the cobblestone River Street down town is buzzing with restaurants and bars housed in historic riverfront buildings.
Cape Whale Coast, South Africa
Heading south out of the city of Cape Town will reward travellers with the experience of touring the Cape Whale Coast, a stretch of pristine coastal vistas and charming towns that largely remain a secret to most. With soaring mountains on one side and the Atlantic Ocean on the other, the route is a riot of natural wonders from beaches and forests to lakes and wildflowers. And, as the name implies, it also boasts some of the best whale watching in the world.
Jeju Island, South Korea
Sitting in the Korea Strait off the southern tip of South Korea, Jeju Island boasts a stunningly rugged volcanic landscape dominated by Hallasan, an extinct shield volcano. The waters here, which crash against vertiginous cliffs, are still populated by haenyo, sea women who continue a tradition of free diving to collect the bountiful marine creatures that form the cornerstone of the local cuisine.
The tradition is all the more fascinating when you discover that the average age of these smiling mermaids, who routinely dive to depths of 20 metres and beyond, is 65. Now that is breathtaking.
The Empty Quarter
Stretching across parts of Oman, Saudi Arabia, the United Arab Emirates and Yemen, Rub' al Khali (Empty Quarter in Arabic) is a sea of sand that is mesmerising in its barren beauty. A landscape of undulating dunes that appear to stretch towards an infinite horizon, during the day it is warmed by uninterrupted sunshine, while at night it is blanketed by an inky black sky scattered with stars.
While there are semi-permanent campsites and eco lodges tucked into the sands, one of the most fantastical places to lay your head – and indulge in Arabian nights fantasies – is at the Qasr Al Sarab Desert Resort by Anantara.
Murcia, Spain
Founded in 831 on the banks of the river Segura, the city of Murcia is a reflection of its eclectic history, from its origins under the Moorish kings and then as part of the Kingdom of Castile from the 13th century.
The resulting architecture of the city encompasses everything from the ruins of the original Moorish city walls, still visible in the old town, to the magnificent baroque facades of its churches, convents and imposing cathedral, which you can sit and admire at a restaurant on the square out front – sampling local dishes made from the abundant fruit and vegetables that grow in the fertile earth here, and sipping on wine from one of the region's three designations of origin, Bullas, Yecla and Jumilla.
Chatham Islands, New Zealand
Apparently the COVID-19 lockdown in New Zealand led to something of a tourism boom in the previously largely unheard of (outside New Zealand) Chatham Islands. When faced with their own 'holiday here this year' reality, New Zealanders flocked to this Pacific Ocean archipelago, located some 800 kilometres east of the South Island, to discover its unique birdlife, feast on its abundant seafood, hike the rugged landscape and bask in its blissful isolation.
Finland
You could excuse the population of Finland for being smug. After all, the Nordic country of 5.5 million people consistently makes it onto top 10 lists for everything from the happiest people in the world (number 1 for two years in a row) to quality of life to most environmentally friendly (the city of Lahti has been anointed European Green Capital 2021). And it's the home of Santa!
But smug is exactly what Finns aren't; they are welcoming and warm, and always ready to share their traditions (in the case of sauna, sometimes sans clothes) and offer up an irresistible mix of untrammelled nature, considered design, culinary interest and spectacular sights. And all with a happy smile!
Kanazawa, Japan
When it comes to Japan's exquisite cultural touchstones, the likes of tea ceremonies and geisha, most people instantly think of Kyoto. But the city of Kanazawa, located in Ishikawa Prefecture, a 2.5-hour train journey from Kyoto, boasts both historic tea houses and geisha, as well as being a hub for traditional arts and crafts such as lacquerware, gold leaf and swordsmithing.
It also has a storied samurai history that can be explored by strolling the narrow streets of Nagamachi Samurai district, wandering the Kenrokuen Garden, created by the ruling Maeda family, and paying a visit to Kanazawa Castle, which is spectacularly framed by cherry blossom in spring.
LEAVE YOUR COMMENT