8 sustainable ways to visit UNESCO world heritage sites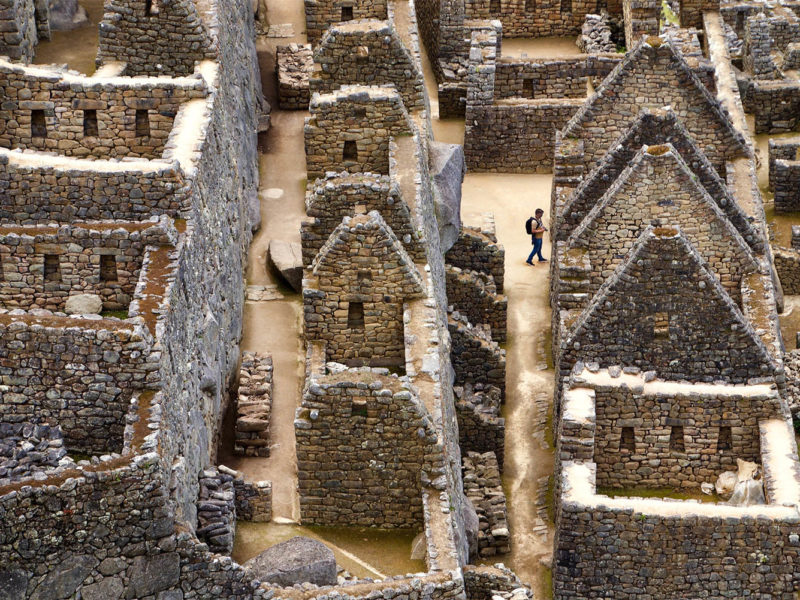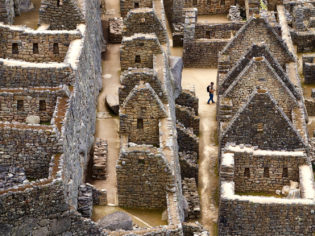 The UNESCO World Heritage Site status is meant to protect the world's most significant sites, but it has also made them vulnerable to the effects of overtourism.
Protecting the treasures of the world for future generations to enjoy has never been more important. As an unlikely – but fortunate – side effect to the ongoing coronavirus pandemic, our planet is getting a much-needed reprieve from our constant movements.
It is also giving us time to rethink how we can travel more consciously in the future. Researching how to make sustainable, responsible and respectful choices while travelling should be part of all our trip planning moving forward, but especially so when visiting the UNESCO World Heritage Sites around the globe.
The United Nations Educational, Scientific and Cultural Organization (UNESCO) selects World Heritage Sites in order to protect meaningful cultural sites and natural wonders for the whole world to enjoy well into the future. It's a little ironic, therefore, that the title also attracts floods of tourists.
Out of all the 878 places with this protected status, some of the most famous sites deal with the effects of overwhelming crowds more than others. For example, the Taj Mahal and Great Wall of China can host more than 50,000 people a day. This level of ongoing visitation can end up sabotaging the organisation's mission of preservation, but there is a more sustainable way.
Sustainable tourism is often conflated with environmentalism, but it isn't just about caring for nature during your trips (although that's certainly an important part!). According to the Cambridge Dictionary, sustainability simply means "the quality of being able to continue over a period of time." This ultimately means it's not enough to only think about the environment, you also need consider how your travel impacts on the people, wildlife and culture of the destination you visit.
It can all be narrowed down to one simple question: How do I leave this place better than how I found it so that the rest of the world can continue to enjoy it?
The tips below will not only help you aid in the protection of UNESCO World Heritage Sites, but also greatly enhance your personal experience of them.
1. Leave no trace
Let's start with the obvious: refrain from being that person that mars the majestic, jaw-dropping beauty of a heritage site with a carelessly dropped wrapper or cigarette butt. No littering.
Whether you're camping on Fraser Island or wandering through the ruins of the Acropolis, there should be no trace of your visit by the time you leave… other than your envy-inspiring photos on social media of course.
2. Spend extra time researching
Arrive with a basic understanding of your destination's history and significance. This will foster a respect for your surroundings as well as a curiosity to learn more about the site. You can also ask the operator questions about the best sustainable practices specific to the site you are visiting when you book your tour or accommodation.
3. Visit during off-season
Avoiding peak season isn't always possible for people travelling with stricter time frames in mind. However, if you're flexible scheduling your leave, visiting during off-season will help support the local economy of the site year-round as well as improve your own experience.
You win because there will likely be less people and cheaper airfares on offer. The heritage site wins because your money ends up in the pocket of locals during a time when tourist dollars aren't flowing in.
Of course, it's important to do your research on the ramifications of an off-season visit for your specific destination. For example, you'll find many restaurants and attractions closed if you visit Morocco's world heritage sites during Ramadan in April and May. However, if you visit Machu Picchu in off-season, during September or October, you'll find fewer crowds and milder weather but the same great access to the site and experiences further afield.
4. Go local
Choosing local restaurants, guides and businesses is a win-win: it will not only aid the destination's economy and support their cultural practices, but also drastically enrich your understanding of the destination.
We get it – some days the craving for a McDonald's burger trumps all. But for the most part, try to eat local foods and visit local markets. You could even check out the Traveling Spoon website to connect you with local cooks looking to share their culture with visitors.
Other sites, like ShowAround and Tours By Locals, can help you find a local tour guide. Airbnb is great, not only for its well-known function of providing unique accommodation, but also for arranging experiences led by community members.
5. Respect boundaries
Although it can be tempting to stray from your hiking path or dip past the cautionary restraints for a more immersive experience, remember that these boundaries are set in place to preserve the integrity of the site. You never know when you could be trampling a revegetation area in the forest or introducing harmful oils to already-fragile ancient structures.
6. Plan your trip to coincide with a local festival or celebration
There's a big difference between travelling during peak tourist season (typically summer) and travelling for the purpose of attending a local festival or celebration. We definitely recommend the latter.
When a certain site sparks your interest, look into when festivals or celebrations occur throughout the year. This is a great way to support the culture of the heritage site in a unique way. For example, February's Tapati festival is a prime time to visit Easter Island and experience ancient Polynesian customs.
7. Pack environmentally-friendly products
Using environmentally-friendly products, such as a reusable water bottle, keep cup or shopping bag, is a great practice to develop in everyday life as well as while traveling – but it is paramount when visiting certain heritage sites. For example, using reef-safe sunscreen is important when snorkelling at the Great Barrier Reef to keep harsh chemicals from harming the reef ecosystem.
8. Respect cultural customs
Although we may not comply with the beliefs or customs of a heritage site in our regular lives at home, it's important to remember that you are being welcomed as a guest at your destination and should pay respect to that culture. This can involve anything from dressing modestly in Istanbul's Nuruosmaniye Mosque to checking your conversations for insensitive remarks.
LEAVE YOUR COMMENT