The 5 best places to travel when you retire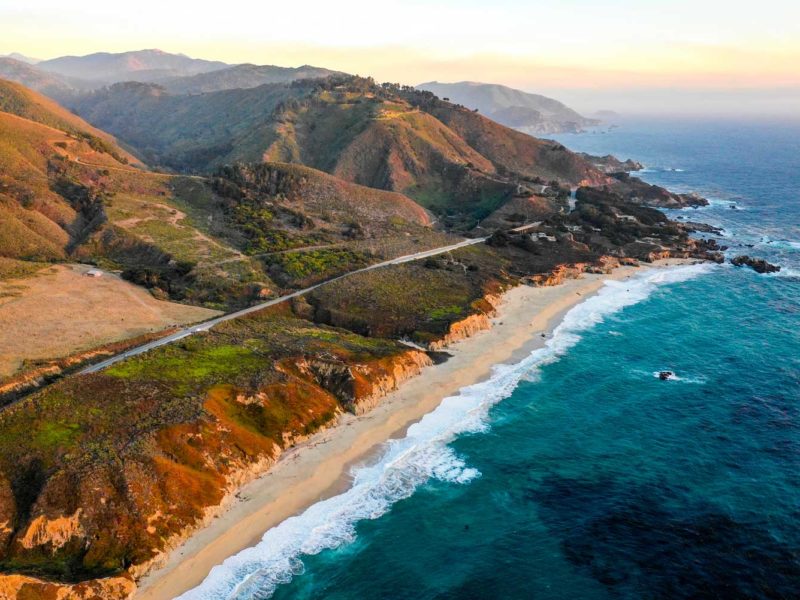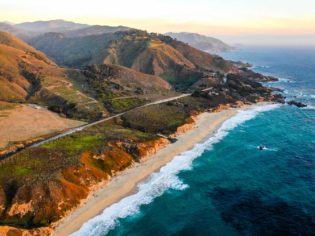 Are you looking ahead to retirement? No longer will you need to squeeze a year's worth of experiences into a meagre three weeks of annual leave. The world will be yours to travel at will, but where is a fresh-from-the-workforce nomad to begin?
A global pandemic has brought the world to a standstill but planning your retirement travel takes time — which we all have in plentiful supply at this present moment. Make the most of this opportunity by narrowing down where you'll go first with our pick of top destinations for the future below.
1. Embrace island life in Spain
How many times have you wished you could just stop, stay and live in that idyllic little European town? Well, now you need not wonder what daily life is like for those blessed locals because it's entirely within your abilities to live like one.
Try Spain for an extended escape with no fixed finale and give your family palpitations by booking a one-way ticket. You might only stay for three months, or you might stay for nine, but the point is, you can stay for as long as you please.
While the island of Ibiza gets a lot of traction with youth, stay well clear and, instead, make your way to the charming island of Mallorca. Bypass the entry point of Palma and cross to the adorable town of Soller on the north-west coast.
Here, you'll find a less crowded and infinitely more beautiful place to drop anchor. Don your flatcap or headscarf and spend your days fossicking local markets, boating about, and saluting your emancipation from employment with enormous goblets of gin and tonic.
This wide, diverse country is no small undertaking, which makes a comprehensive exploration best saved for retirement. Yes, hiring a kitted-out, impossible-to-park campervan is the domain of the grey nomads, but there's a good reason for that… they're the ones with the means to do it. But who cares about stereotypes when you're cruising Route 66 or marvelling at the Mississippi?
There's a huge array of road trips you can embark on in the States, such as coast-to-coast, California's Pacific Coast Highway and through the Deep South. While you can be flexible once you're on the road, it's a good idea to research your destinations and desired vehicle before you go.
You may decide some places are worth lingering in, and you might want to break up the trip with some house rentals or Airbnbs if cramped quarters are becoming untenable.
Gone are the days when backpacks and dorm rooms had a certain rite-of-passage-appeal. The desire to travel through Europe hasn't waned, but the experience has been fine-tuned. Bed bugs are out, turn-down service is in.
If you're not keen to face the autobahn and the stresses of parking in a different city every few days, you might find a river cruise of Europe's waterways the perfect solution. Relaxing, beautiful and well-appointed, river cruising is rightfully popular and enables you to see a handful of countries in one trip without constantly hauling luggage or suffering airport security lines.
Of course, France and Germany are popular destinations, but you can also visit places such as Serbia or Ukraine and even Russia. There are quite a few cruise companies offering different itineraries that cater to a range of budgets, such as Scenic, Avalon, APT and Viking, so you're sure to find one to meet your needs.
When keeping schedule is important to your travel, trains are simply a mode of transport to take you from point A to B as quickly or as cheaply as possible. Now, though, in this next life chapter, train travel can be enjoyed. It becomes an important part of the journey, rather than always looking ahead to the destination.
There are plenty of beautiful train trips around the world, from our own incredible The Ghan to Russia's Trans Siberian Railway, but one that certainly makes the bucket list is the Rocky Mountaineer. There are a few routes to choose from, but you can also opt for a 'circle journey' that links two together for the full experience, taking in Calgary, Lake Louise, Jasper, Kamloops, Vancouver, Victoria and Banff.
If you're after more, the company also offers a post-tour Alaska cruise onboard a Holland-America ship. And, honestly why wouldn't you add the cherry on top?
Mexico is not just a country for the young. Its vibrancy and generosity also caters to the young-at-heart. Retirement may come at a certain age, but that doesn't mean you need to start eating dinner at 5pm and playing canasta – it's time to embrace your second-coming of freedom.
From Mexico City to Oaxaca and Puebla, to Los Cabos and Tulum, this Central American country unravels a colourful and flavourful path that will electrify your zest for life.
Eat street food, discover truly incredible local markets, and learn about ancient Mayan and Aztec cultures on a tour, such as with Intrepid, or make your own way round – just be sure to research places to avoid and stick to the main tourist areas.
You have the advantage of experience when it comes to travel, so back yourself and enjoy the mescal-fuelled adventure.
LEAVE YOUR COMMENT