Inspiring Journeys: small footprint, big impact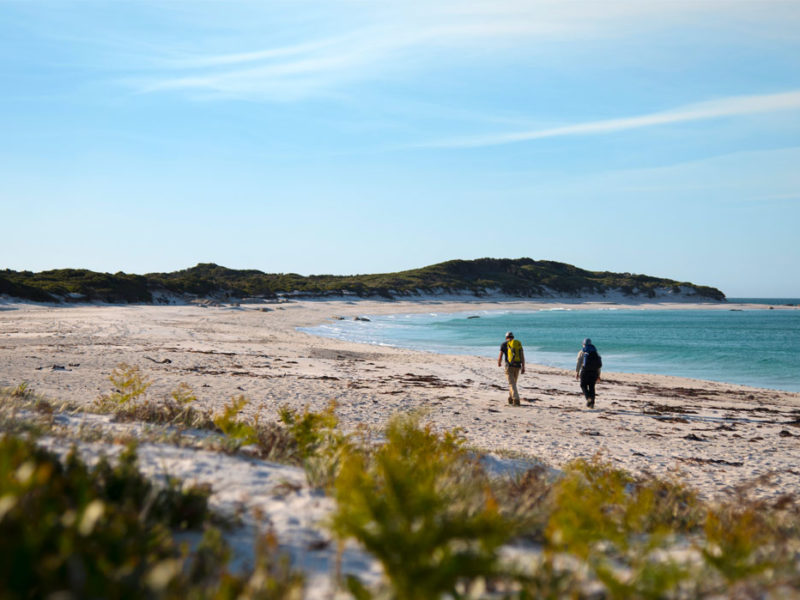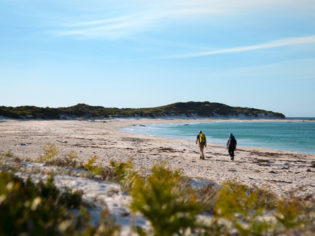 |

THIS ARTICLE WAS CREATED IN PARTNERSHIP WITH Inspiring Journeys

|
When it comes to travelling, Inspiring Journeys knows that big isn't always better.
It's true that travelling in smaller groups allows for more immersive experiences, but it also grants travellers access to places and activities that only cater to a handful of fortunate guests. And, while a lot of our travel decisions are based on seeing the really iconic sites, it's often these hidden gems that become the highlights of our journeys. Travelling to these hard-to-reach locations also benefits the local communities that live there. This style of travel – smaller groups discovering unique destinations, and connecting with and supporting local communities – is what Inspiring Journeys is all about.
On country
On the Tasmania's Footsteps and Trails journey, guests take part in the two-day wukalina walk – an Aboriginal-owned-and-operated experience hosted by the warm and welcoming Palawa people.
After hiking through the rugged wilds of the Bay of Fires and Mount William National Park, the small group of no more than 10 arrives at the beachfront krakani lumi. The resting place, as its name translates, is a series of half-dome sleeping quarters built completely off the grid, with the pathways that lead out to them airlifted into position to prevent any damage to the surrounding flora and fauna.
Your Indigenous guide shares stories about the Palawa's sacred relationship with the land, showing you how to forage for banksia to make tea, collect salt bush to flavour meat for your campfire dinner, and rummage for native spinach and coastal currents, all on the shores of the breathtakingly beautiful Cod Bay.
Ancient art
In Katherine, artist Manuel Pamkal practises an ancient art form known as rarrk painting. A passionate teacher and storyteller, Pamkal inspires younger generations within his community to keep this tradition alive. Visit Pamkal on the Northern Territory Dreaming journey and create a masterpiece of your own using pigments from the earth, such as white clay (bim) and red ochre (marnarr).
Like many of Inspiring Journeys' experiences, the wukalina walk and raark painting aim to deepen guests' understanding of Aboriginal communities and their traditions, while providing an unforgettable travel experience.
Homegrown
While on the Hidden Gems journey in Victoria, you can spend a night at the Royal Mail Hotel in Dunkeld, where you'll wake to views of the rugged Grampians National Park before joining the ground's passionate gardener for a guided tour of Australia's largest restaurant kitchen garden.
Look out for the more obscure ingredients on the menu; depending on the season you might find salsify, which has leaves that are reminiscent of a briny oyster, or the vanilla flavour of woodruff, which the chefs infuse into many of its delectable desserts.
Inspiring Journeys is committed to having a positive impact on the local communities and businesses they visit. Discover more at Inspiring Journeys.
LEAVE YOUR COMMENT