11 incredible virtual travel experiences for self-isolation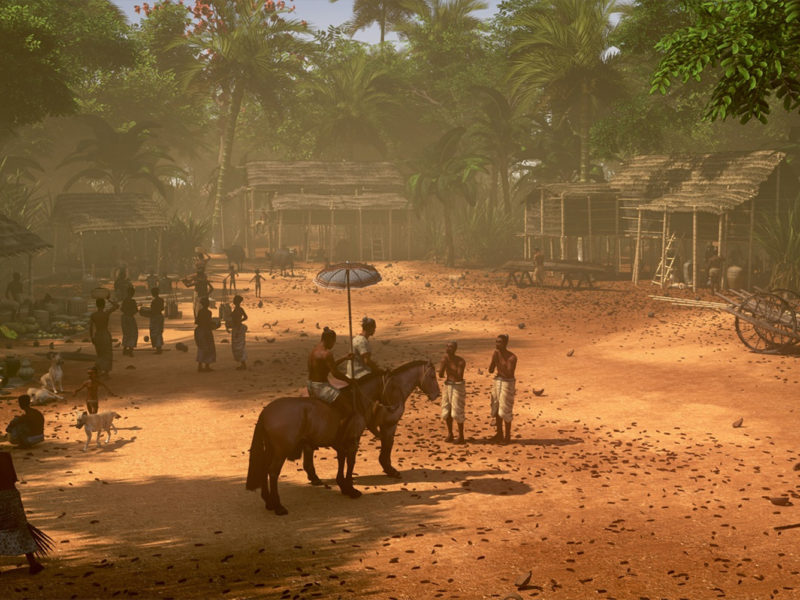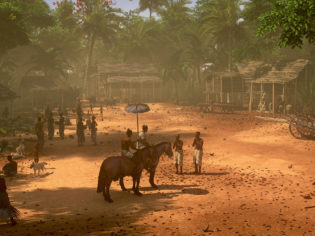 In the short-term, travel as we know it has changed. But, you can still keep the daydream alive…
The message around the world is clear, there should be no non-essential travel happening – both domestically and internationally.
With the global shutdown of borders and transit hubs, it is imperative – now more than ever – to stay indoors and continue to flatten the curve.
The good news is, you needn't stop dreaming. In fact, now is a great time to reminisce about your favourite places and ignite the spark for your next adventure.
There are a few ways to do this: from virtual theme parks to online community groups, below are our picks for the best virtual travel experiences for self-isolation.
Your dreams of recreating your favourite scenes from The Sound of Music may have been put on hold for 2020, but there are still ways to keep your Austrian fantasy alive.
Experience the rolling hills and mountain peaks of Austria through digital technology, with plenty of inspirational content to see you through isolation.
Additionally, if you're craving a taste of Austrian cuisine, why not don your apron and recreate some regional specialities at home? On their virtual portal you can find some of the most delicious Austrian recipes to keep you busy.
2. Join Facebook groups with like-minded travellers
Facebook groups are a great facilitator for community, allowing you to connect with travellers whose feet are as itchy as your own during this uncertain time.
If you enjoy meeting new people, embracing a world of wanderlust and learning about new cultures, broaden your horizons in a virtual travel group. Below are some of our picks.
Perfect for: Parents who love to travel with their kids and share their experiences, tips and tricks with a community of like-minded people, ask questions and to be inspired to go on more adventures.
Perfect for: Savvy travellers who like to save money and share hacks.
Perfect for: Female-identifying adventurers keen to provide resources and empowerment to one another through online socialising and support.
Perfect for: All people to talk about their latest adventures, ask any travel questions and share top tips.
Perfect for: Conscious travellers who prefer to live a low-impact, long-term, low-budget, mindful life on the road.
Perfect for: LGBTQI+ travellers to share travel tips, advice and maybe find a couch to crash on.
3. Explore Wellington in virtual reality
While New Zealand's cool little capital is physically off limits, the city is helping ease the withdrawal pains with a range of virtual reality (VR) and 360-degree experiences featuring local businesses and attractions.
The Welltown VR game, which saw Wellington become the world's first gamified virtual city, is made up of six short interactive travel experiences. You can shoot coffee at caffeine-deprived zombies, take an underwater dive in Wellington's pristine harbour while dodging the curious whales, listen to birds in the native bushland, busk with a local band, stand beneath a Matariki starlit sky or help people take a leap off a diving platform on Wellington's vibrant waterfront.
The platform is free to download from the Steam and Oculus VR stores.
There's also an opportunity to go one step further. Welltown also includes an added section that connects you to experiences via 360-degree video. Sit front row at an All Blacks rugby test match or grab a special glimpse of a Weta Studio Tour at the Oscar-winning Weta Workshop.
And for those without a VR headset, selected 360 Wellington experiences can be enjoyed here.
4. Take a ride at Disneyland (sort of…)
There are still ways to visit the happiest place on Earth even if you can't be there in the flesh.
Park-goers and fans have come together to post their ride-through videos and share their Disney experiences. Self-isolators can now browse hundreds of videos to get a taste of these rides online.
Get front row access to all the action at Disney World Florida, Disneyland California, Disneyland Tokyo, Shanghai Disneyland, Hong Kong Disneyland and Disneyland Paris without purchasing a Fast Pass or queuing in long lines.
Take a ride at Frozen Ever After, Star Wars, Peter Pans Flight, Mystic Manor and even the famous Splash Mountain.
5. Visit the Seven Wonders from your living room
Machu Picchu, the Taj Mahal – these historical sites have long-frequented the bucket list of many travellers. But what if you could tick them all off in one single afternoon?
A list compiled by Uswitch has brought together seven free virtual tours, allowing you to experience the allure of these wonders, right from your armchair.
'Walk' along the Great Wall Of China, immerse yourself in the ancient city of Petra, skip the crowds at The Colosseum, marvel at Mexican Mayans at Chichen Itza, take a tour of the Taj Mahal, explore Machu Picchu and prepare for your jaw to drop when you see Christ the Redeemer.
Let each virtual tour build your anticipation for how it will feel when you can finally make the journey yourself.
Have you ever dreamed of stepping inside history, entering a snapshot of life in the past as it once was? Virtual Angkor allows you to do just that, with a program that brings the Cambodian metropolis of Angkor to life.
The ground-breaking collaboration between virtual history specialists, archaeologists and historians takes visitors inside this 3D world, and uses a simulation to ask questions about what underpinned this incredible city. Dr Tom Chandler, a Senior Lecturer at Monash University, has been working on the Visualising Angkor Project for more than 10 years.
The underlying visual architecture of the Virtual Angkor project enables you to look around the city as if you were standing in a particular spot at a particular time. Although best experienced with a Virtual Reality headset such as a Google Daydream, the videos can be moved around with a mouse or cursor, giving you some sense of how the city looked and a limited capacity to interact with the wider landscape. It really is incredible.
A holy city for three religions, Jerusalem is one of the world's foremost pilgrimage destinations.
Right now, Israel is granting access to an array of virtual tours for armchair travellers, including one that takes you around Jerusalem's most famous sights.
Beautifully captured, this footage will take you on a voiceover tour of the city's holiest places, with 360-degree functionality making it feel like you're exploring in real time. The video is filled with colourful characters and panoramic views that will leave you moved, energised and swept up in this beautiful place.
8. Take a tour through world-class museums
Some of the most prestigious museums and galleries around the world are opening their doors to virtual visitors. Check out some of our picks below…
The Louvre, Paris
Like The Louvre needs any introduction?
Frida Kahlo Museum, Mexico City
Popularly known as 'Casa Azul,' or The Blue House – this cobalt sanctuary is the historic house and museum dedicated to the life and work of Mexican artist, Frida Kahlo.
The Neon Museum, Las Vegas
A visit via the app will allow you to experience vintage Vegas through its iconic neon signs.
Museo Nacional de Bellas Artes, Chile
Explore the permanent collection of exhibitions at Chile's National Museum of Fine Arts.
This iconic online collection features more than 1,700 artworks from over 600 artists. This is a searchable database, so if there's a particular piece you'd like to see you can search by name.
The Vatican Museum website contains seven virtual tours, which includes a 360-degree view of the famous Sistine Chapel.
Canadian Museum for Human Rights, Winnipeg
The Canadian Museum for Human Rights has just posted two guided virtual tours for people who are homebound to explore the museum.
9. Take a Utah Film Tour online
You might be surprised to discover that some of your favourite movies and television series were filmed in Utah, including Forrest Gump, Thelma and Louise and Westworld – to name but a few!
The American state's red canyons, monuments and remarkable natural beauty is the perfect backdrop for these iconic films.
Follow along on the map to make your way around the state's set locations and make a date to have a filmed-in-Utah movie marathon featuring your favourites from the list below or make your own selection from the map.
–Independence Day (1996 film)
–Indiana Jones and the Last Crusade (1989)
–Back to the Future Part III (1990)
–Butch Cassidy and the Sundance Kid (1969)
–Con Air (1997)
–Forrest Gump (1994)
10. Spend time with the Scottish
Ever wanted to chat with some of Scotland's most talented, knowledgeable and funniest characters? Well, now you can.
Thanks to luxury experience providers, Away From The Ordinary, anyone who enquires about booking a customised visit to Scotland in 2021 will have the chance to chat to a genuine local – who they are likely to meet during their actual visit.
This could be anyone from a local bartender, to a seasoned guide, or native artist, granting guests access to an already friendly contact once they land in town.
The ambassadors include:
-Lord Bruce, the lineal descendant of the legendary Robert the Bruce
-Award winning musician and bagpipe maker featured multiple times on the BBC, Malin Lewis
-Diana Gabaldon's (writer of Outlander) Highland Guide, Hugh Allison
-Jenny & Verity – Private chef and Forager Team
The team are also working on other exciting ways to help people who are social distancing still experience a little piece of Scotland, including digital whisky tastings, and full Scottish recipes from fantastic local restaurants. Find out more here.
Take an audio trip around Canada with Ashley and Mike, a couple of thirty-somethings who are hitting the pause button on everyday life to explore Canada and connect to what it means to be a Canadian.
You'll encounter the aurora borealis in the Northwest Territories, the interesting people and fascinating wildlife of the Yukon, the food of Prince Edward Island, stories of the First Nation peoples of Canada and so much more.
Listen online here or find the podcast on Spotify, Apple and Google.
LEAVE YOUR COMMENT