The best sustainable destinations for your bucket list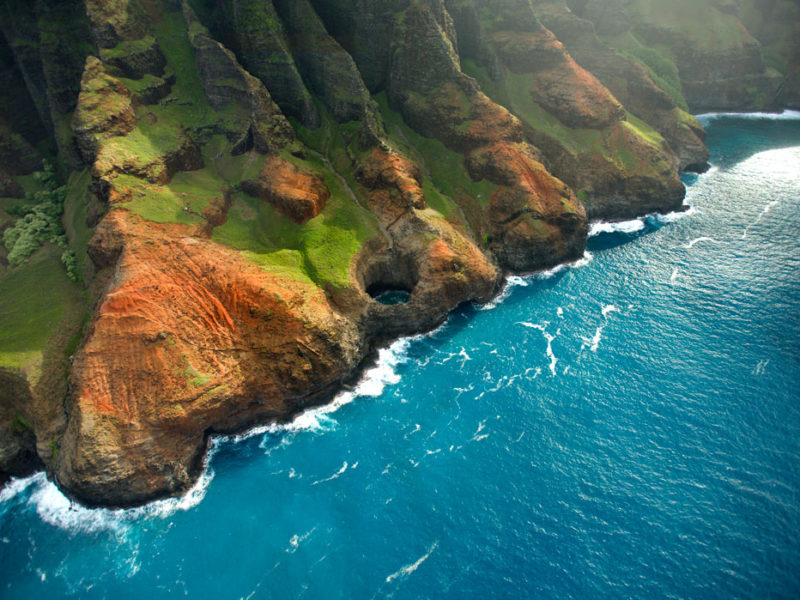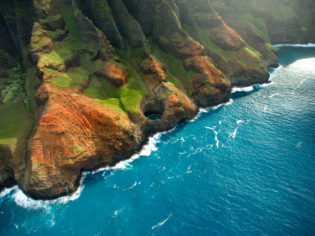 Are you looking to travel more consciously in the future? We've shortlisted the most sustainable destinations for you to put at the top of your post-coronavirus travel list.
As the sustainable tourism movement continues to gain momentum, and over-tourism becomes a global problem, many of us are now dreaming of cities, towns and countries that enable us to tread lightly. Here are five of the best sustainable destinations to add to your bucket list.
New Zealand's 'Tiaki Promise' is the first international visitor pledge in Oceania that encourages responsible visitor behaviour to preserve 'the welcoming, safe and spectacular experiences New Zealand is famous for'. It's a commitment to care for New Zealand, which is why the 'Land of the Long White Cloud' tops our list of sustainable destinations.
Rotorua is the jewel in New Zealand's crown when it comes to conservation and it's a success story that's being used as a template around the South Pacific. Take a three-hour Rotorua Canopy Tour through the treetops to see the restoration of this remarkable forest in action and the five pillars of the Tiaki Promise that inspire visitors to care for New Zealand: show respect, protect nature, drive carefully, keep NZ clean, be prepared.
Alberobello, Italy
Alberobello in Italy's Apulia (Puglia) region is not quite off the beaten tourist path. But compared to other tourist-clogged parts of Italy, the pace here seems positively sedate –especially if you travel in the shoulder season.
The region is famous for its trulli houses, traditional dry stone huts that were designed with conical limestone roofs to avoid using mortar, and thus pay taxes. The trulli are so unique that UNESCO awarded them World Heritage status in 1996. The homes dot the countryside and pop against painted-on blue skies. Visit a masseria (old farmhouse), sample cucina povera and wander around the town, splotched with colour from pink bougainvillea spilling out of terracotta pots.
A lot of first-time visitors to the Hawaiian Islands are shocked to find patches of this South Pacific paradise that are completely devoid of tourists. When it comes to sustainable tourism, the Hawaiians have a strong connection to culture and nowhere is this felt more fully than on the island of Kauai.
While many of the ancient Hawaiian customs were lost as a result of Christian missionaries banning cultural traditions, sustainable initiatives – both social and environmental – are once again being embraced across the Hawaiian Islands. Kauai is known as the 'Garden Island': here, you can do a beach clean-up with the Surfrider Foundation; kayak on the Wailua River' and learn about the evolution of Hawaii's plant life at the National Tropical Botanical Garden.
While not many travellers might think of an urban metropolis as a destination for an eco-friendly holiday, Vienna is a city that encourages visitors to leave a light footprint. With more than 50 per cent of its total area accounted for by green spaces, Vienna is defined by a green belt of woodland and embroidered with pockets of green.
In 2019, the Austrian capital was awarded top spot on Mercer's Quality of Living Survey for the 10th year in a row. One of the reasons Vienna rates so well on its sustainability standards is that it is pedestrian friendly and has a great public transport system. The city of Vienna is also dedicated to cutting its greenhouse gas emissions: it has had a climate protection program in place since 1999. If only other capital cities were as committed to the cause.
Mali Lošinj, Croatia
The town of Mali Lošinj is considered to be one of the best examples in the world for sustainable tourism development. The Croatian town on the Adriatic Island of Lošinj was awarded second place in the Best of Europe category at the 2019 Sustainable Top 100 Destination Awards after successfully meeting the main criteria that makes a destination green, including: nature and landscape, climate and environment, traditions and culture, hospitality and people and sustainable destination management.
The largest town on Lošinj Island has a long natural harbour necklaced with a string of colourful seafront cottages that belonged to 19th century sea captains. Yes, the town can be touristy in summer, but you'll still find some largely deserted bays in the south of the island, which is ringed by pine forests crisscrossed with hiking and biking trails. If you really want to lose the crowds head to the sparsely populated island of Cres.
LEAVE YOUR COMMENT