How to pack for a cruise: a checklist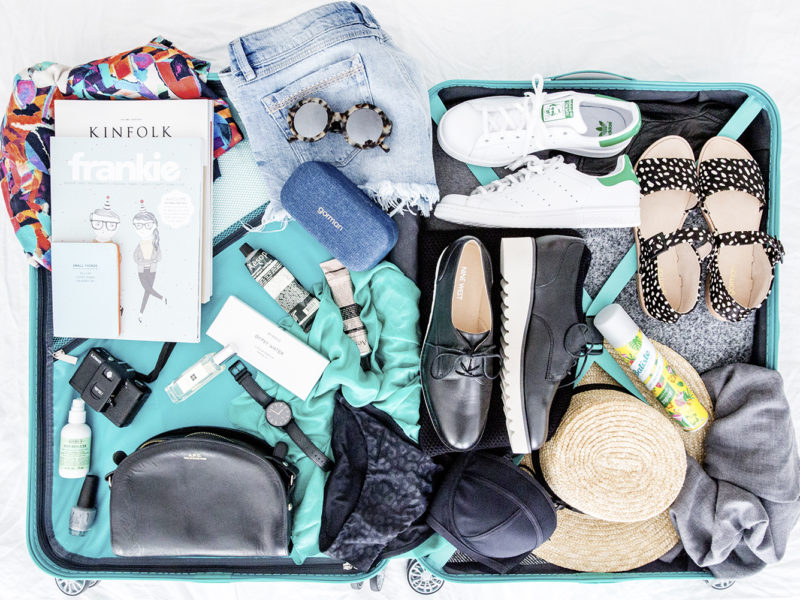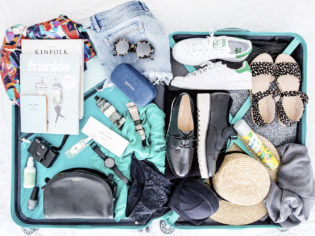 Packing for a cruise may seem like an easy task in theory, but the reality presents more challenges than you might expect. Here is how to make it smooth sailing.
Spending weeks onboard a cruise ship presents more packing challenges than you might expect. For one, there is the lack of storage on a cruise ship, so how much is too much to pack? And will you have access to an iron or should the linen shirts stay at home? Here are 20 stress-saving tips on how to pack for a cruise like pro. Don't set sail without them.
1. Travel organisers: the cruise essential item
A travel organiser is a necessity. Not just for a cruise holiday but for all holidays. You'll need to treat your cruise holiday the same as an overseas holiday and pack a variety of important travel documents to take onboard with you, including a passport, visa, cruise booking and more. A travel organiser is the best way to store all those important documents safely in one place.
2. Don't fold your clothes, roll them
As a guide, use organising queen Marie Kondo's KonMari folding method to save space in your suitcase and reduce.
3. Wrinkle-release spray is a cruise lifesaver
Fire safety is paramount on cruises, so you won't find an iron in your cabin. You can pay the cruise staff to iron your clothes for you, but it comes with a hefty price tag. Wrinkle-release spray is reasonably inexpensive and will easily remove those stubborn wrinkles from your clothes.
4. Make laundry effortless with a universal sink plug
This tip is more relevant for those travelling on long-haul cruises when your clothes will need to be reused for weeks at a time. You won't necessarily have access to a laundry on board and while you're still able to pay staff to wash your clothes for you there is another solution: buy a universal sink plug and do your own laundry in your cabin's bathroom sink or bath (just check your cabin has one).
5. Wrap up your shoes… in a shower cap
Wrapping up your shoes in a disposable shower cap keeps dirty shoes from spoiling your clothes. If you don't have access to disposable shower caps, plastic bags work just as well.
6. Organise your tech with a tech organiser
Travellers usually pack at least three different types of chargers with them when they travel: one for the phone, one for the camera, one for the smart watch etc. Keep chargers and cables separate from the rest of the items in your carry-on with a tech organiser. This way, they won't get tangled up like Christmas tree lights kept in storage. We like this one from STM goods!
7. Invest in a power bank
Trust me, a portable battery pack to charge your smartphone on the go will save your life on shore excursions or when you're lazing by the pool.
8. Invest in a smartphone waterproof pouch
If you are cruising to a tropical destination a smartphone waterproof pouch will definitely come in handy. It'll protect your phone against water and dirt, while the attached lanyard will keep your hands free.
9. Pack a lanyard
Your cruise card is like your credit card, room key and ID all in one (easily forgettable) card. You really don't want to lose such an important card, especially when out in port, so keep it safe with a lanyard.
10. Maximise space with storage
Cruise cabins are small (to say the least), making it necessary to maximise space as much as you can. Extra clothes hangers, over-the-door shoe organisers and toiletry bags with a hook for hanging will help you create space. Are you sharing a room? A selection of coloured packing cubes are useful for distinguishing your clothes from your cabin mate's, while compartmentalising your apparel and saving space.
11. VI Poo necessary for those tiny cabin rooms
This may be a bit TMI, but VI Poo is necessary for masking any undesirable smells. Let's not forget that cruise cabins are petite and unventilated – even balcony rooms can feel stuffy. VI Poo will keep your room smelling fresh and your cabin partner happy! You can be assured that avid cruisers are all card-carrying VI Poo users.
12. Pack sticky notes or a whiteboard for communication purposes
If you are travelling with family or friends in separate rooms, a whiteboard or sticky note placed on the cabin door is excellent for communicating your whereabouts. Communication through a mobile may not always be possible and is usually costly to access wi-fi onboard.
13. Relieve motion sickness with sea bands
My grandma swears by these to alleviate seasickness. Trust me, that says a lot considering she cruises biennially.
14. Buy 'towel clips'
Thick 'towel clips', or Boca Clips, are great for fastening your towel on to a beach chair as you lay by the pool. They're also inexpensive – I got mine from Kmart Australia for $2.
15. Make use of zip-lock bags
Zip-lock bags are incredibly useful for storing toiletries and accessories. I usually place my liquid toiletries in zip-lock bags, as they always seem to leak in transit. Smaller zip-lock bags are great substitute containers for easily losable items like bobby pins and hair ties – and easier to transport.
16. Pack thicker layers (just in case)
Don't be fooled by the tropical destinations –typically warm climates can also have temperatures drop quite low at night. It is definitely a good idea to pack a jacket keep you warm on those cooler nights. I'm a fan of what I like to call a 'cozy cardi' – a thick, woolly cardigan that you can dress up for a night out and can keep you warm at night in place of a dressing gown.
17. USB port wall chargers and power cubes to swiftly charge your tech
Cruise cabins have very few power point outlets, meaning that most of the tech you've packed (into that lovely tech organiser mentioned in tip six) will remain flat. A power cube is an extension containing multiple power outlets that will allow you to charge several gadgets at once. If you charge mostly through detachable USB cables, you can purchase a USB port wall charger that can charge up to 10 devices at once.
18. Always pack sunscreen!
No one wants to look like a red tomato in their holiday snaps. It may sound obvious, but always pack sunscreen. You'll find the cost of buying sunscreen on a cruise can be wildly inflated. If you still manage to forget to pack your own, buy it onshore during a port day.
19. Magnets can provide great storage solutions.
Fun fact: cruise ships are made of metal, which also means they're magnetic. You've now just been clued into another handy storage solution. Magnets are a great idea for holding up any papers you may receive onboard (especially all those cruise programs you'll be handed) and want to refer to often. This means you won't lose them under piles of clothes and towels. You can even purchase heavy-duty magnetic hooks, which are perfect for hanging up clothes and bathers.
20. Bring a reusable water bottle
Bottled water can come with a hefty price tag onboard and you may have to pay gratuities on top. Bring your own water bottle and reuse it as much as possible – it is especially handy to bring on shore excursions to keep you hydrated.