Set sail on a culinary journey through Alaska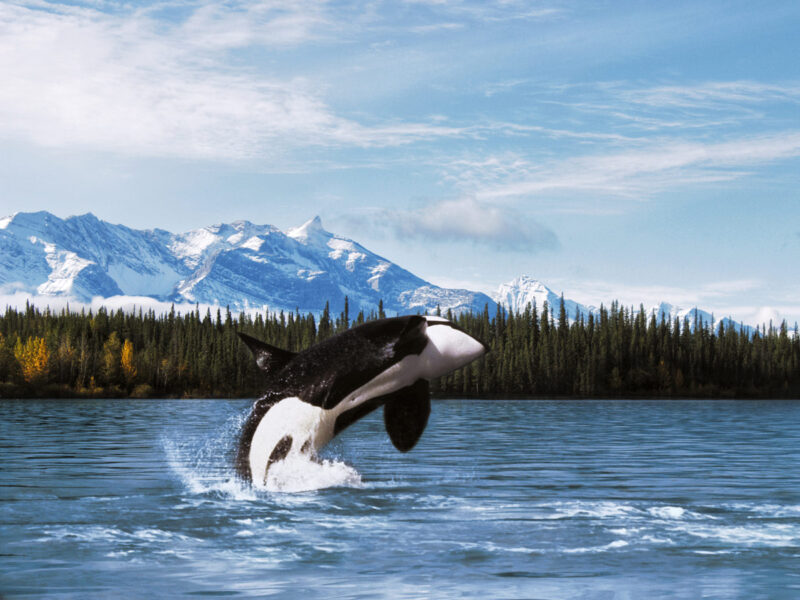 |

THIS ARTICLE WAS CREATED IN PARTNERSHIP WITH Holland America Line

|
A cruise line that's as celebrated for its dining experiences and entertainment offerings as it is for the destinations it visits? Dilvin Yasa explores Holland America Line.
For some, it's the sight of watching brown bears popping salmon mid-stream like it's no big deal, or hiking jewel-coloured glaciers. For others, it's a chance to see the northern lights play out above snow-capped mountains, kayak wildlife-heavy lakes or amble around postcard-perfect towns, fried Klondike Doughboy bread in hand.
Everyone's got their 'why' when it comes to visiting Alaska, and happily, Holland America Line brings the universal 'how'.
Why book with Holland America Line
We could talk about the premium cruise line's striking good looks (uncrowded, medium-sized ships with a classic aesthetic) or its wealth of attributes that make this the ultimate Alaska cruise for foodies, music lovers and modern explorers, but what better way to discuss the 'how' than by highlighting Holland America Line's history and experience? This year, the cruise line is celebrating its 150th birthday and has just blown out the candles on 75 years of exploring Alaska (yep, their Alaskan voyages predate the state by 12 years).
What do you do with 75 years of destination expertise? You pour it into a new 'Alaska Up Close' program, providing guests on Alaskan voyages a multitude of authentic experiences – both onboard and ashore – that immerse them into the local way of life.
Featuring local experts and personalities leading lectures and workshops, Alaska Up Close gives guests an opportunity to meet with local National Park Rangers and native tribe members to learn about the region's ecosystem.
They can catch (and devour) their own salmon through the cruise line's 'Savor My Catch' ocean-to-table dining experience, or eat like a local through the Port to Table program which will take them through live cooking demonstrations.
Most of all, it's an opportunity to enjoy a relaxed adventure, doing as much (or as little) as you like, on a cruise that has something for every kind of traveller.
Holland America Line for foodies
Led by a team of celebrity chefs (everyone from Rudi Sodamin to Jacques Torres), Holland America Line has long been the go-to for gourmands demanding unrivalled experiences in food, wine and spirits (fun fact: it's the only cruise line with a dedicated Culinary Council of world-renowned chefs – plus experts in wine and spirits – who design their onboard dining experiences).
Onboard, a multitude of restaurants ranging from specialty restaurants such as Pinnacle Grill and Tamarind and the elegant Dining Room to casual poolside burgers at Dive-In, beckon, but the cruise line's Alaska itineraries are a study in how exciting regional food and wine shore excursions – some in partnership with FOOD & WINE magazine – can be.
Fancy getting to know the local craft beer industry on an intimate level, feasting on freshly caught salmon on an open campfire, or enjoying remote fishing on an open-air skiff, wilderness dining chef at the ready to help prepare the day's haul? They're all experiences that can be enjoyed on Holland America Line's Alaskan itineraries.
Not only that, but anyone enjoying Alaskan seafood on the ship (and passengers can sure that there will be plenty of it), can relax in the knowledge that it's certified sustainable by the Responsible Fisheries Management (RFM) – the cruise line becoming the first and only cruise line to have achieved the credential.
To celebrate, Holland America Line offers guests new seafood dishes designed by Master Chef and Culinary Council member Ethan Stowell.
Holland America Line for music lovers
Every great cruise deserves the ultimate soundtrack and all genres of music are covered on Holland America Line cruises. For those who want to perfect their air guitar (or perhaps more sedately enjoy the hottest rock anthems of all time), the Rolling Stone Rock Room is there for it.
A preference to groove to the rich Southern heritage of soul? B.B. King's All-Star Band (direct from Beale Street, Memphis) plays live at B.B. King's Blues Club.
Meanwhile, Billboard Onboard treats guests to two pianos and 60 years of chart-toppers (not to mention some seriously fun music trivia), while Lincoln Center Stage is the place to go to listen to music virtuosos perform familiar classics and twists on contemporary favourites.
It's not only about music of course; guests can enjoy electrifying performances by Step One Dance Company, Cantare or be spellbound by BBC Earth in Concert, a partnership of breathtaking footage from BBC Earth's epic programs and live music.
Holland America Line for modern explorers
Packing in over 500 itineraries across 470+ global ports, Holland America Line prides itself on offering experiences with true meaning.
In Alaska, where voyages take in the majesty of Glacier Bay National Park, Tracy Arm, Hubbard Glacier and Denali National Park (for starters), guests can make the most of the cruise line's Exclusive Exploration Central destination programming to gain a deeper understanding of the places they're visiting, with local cultural insights, insider travel tips and the kind of memory making shore excursions that will live on in hearts and minds for a lifetime.
Whether it's choppering to a glacier before mushing a team of huskies across it, tackling the mountains on the White Pass Railway for scenic views and first-person insight into the prospectors' plight, or hiking the wilderness to see bears in their element, Holland America Line's iconic – and lengthy – shore excursions list will help guests to discover the best of Alaska's wildlife, landscape and culinary traditions in any way they desire.
Heritage sailings
Throughout 2023, the cruise line will be offering guests a series of heritage sailings in honour of their birthday which will include special onboard experiences such as Dutch high tea and a historic happy hour with prices and drinks to match.
The official 150th anniversary cruise will take place on April 18, 2023, but don't worry; there are 47 other heritage cruises to choose from.
Ready to book a Holland America Line Alaska cruise? Those who book between December 14, 2022 and February 28, 2023 through Holland America's Time of Your Life sale will receive up to 25% off the Have It All Cruise Fares and 50% Reduced Deposit. Additionally, Kids Cruise Free with two paying adults, with a Bonus Offer of up to $400 onboard spending money per stateroom (T&Cs Apply).
LEAVE YOUR COMMENT