Antarctica cruise: 20 reasons to add it to your bucket list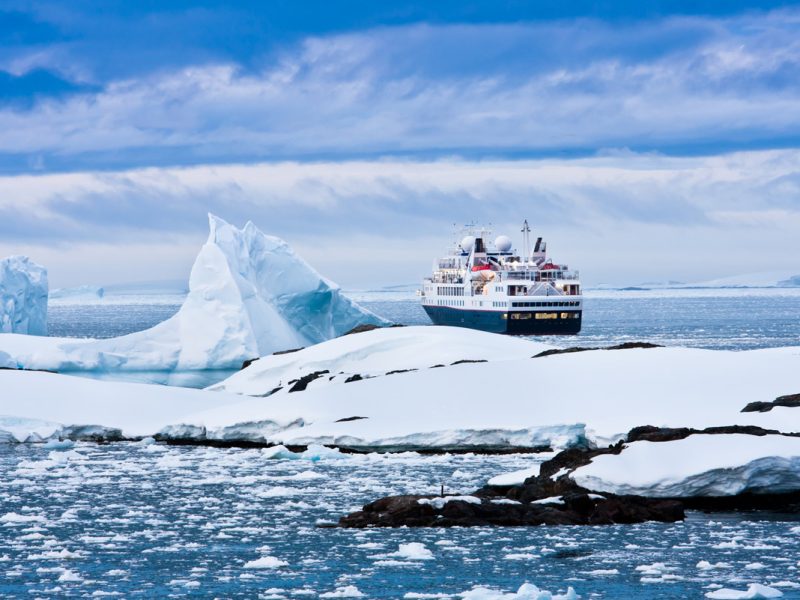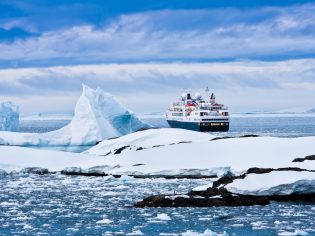 For many, it is considered the trip of a lifetime, but for those still unconvinced here are 20 reasons why you should add an Antarctica cruise to your own list.
1. It's the world's largest wilderness region
Measuring 14 million square kilometres, Antarctica is an untouched, virtually uninhabited expanse of rock and ice that remains protected under a treaty signed by 53 influential countries.
Though it's bigger than Australia, India and Argentina combined, its infrastructure is limited to around 80 research stations sprinkled across the continent, meaning there are no roads, no shopping malls and zero pollution.
2. Because there is nowhere else on earth like it
Have you ever imagined having the Taj Mahal or Angkor Wat all to yourself? Well, here you can. The vast emptiness of the southernmost continent cannot be exaggerated. Antarctica is the only place on Earth never to have had an indigenous population and there's no evidence anyone ever set foot here until the 19th century.
It's only when glacier walls or icy mountains dwarf the figures beneath them that you begin to appreciate the immensity of this place. It really is out of this world.
3. So you can add another continent to the list
How many people have stepped foot on the world's seventh continent? About 50,000 people per annum, that's how many. Which is not much, is it? Especially when compared to the 85 million or so who visit France each year.
You won't be able to show your friends an immigration stamp as evidence that you've been to Antarctica, but you can ask the staff at the world's most southerly post office at Port Lockroy to stamp your passport. You can even send a postcard.
4. It's surprisingly convenient
Cruise ships are the most practical means of visiting Antarctica, eliminating transport and accommodation hassles in one fell swoop. The Patagonian port of Ushuaia is the departure point for most commercial cruises because of its proximity to the Antarctic Peninsula, two days sailing away. Cape Town, Hobart and Christchurch are other ports.
5. For a historical insight into Antarctic exploration
Few of us haven't heard the tales of Ernest Shackleton's Endurance crew or Robert Falcon Scott's ill-fated race to the South Pole. You can retrace Shackleton's steps from Elephant to South Georgia Islands, and enter Scott's hut at Cape Evans. But you can also see whaling stations and sealers camps.
6. It's a complete disconnect
Forget calling home. Forget the internet. There are no mobile phone towers, no telephone wires and no television antennas, so there's absolutely no point in trying to keep up with the Kardashians.
Unless you're prepared to fork out gazillions of dollars for tediously slow satellite connections, an Antarctic cruise is an opportunity to switch off and tune in to your surroundings.
7. Because it never rains
Don't get me wrong – Antarctica is cold. The coldest place on Earth, in fact, with a temperature of minus 89°C recorded at the Soviet station Vostok in 1983. But did you know that Antarctica is the world's driest continent? Its largest desert? It's so cold here that rain simply freezes into the snow.
And as long as you're dressed accordingly, there's no reason why you can't get outside and embrace it. Trust me – it will wake you up.
8. For close encounters with wildlife
It's a hard-hearted person who isn't immediately smitten upon sighting a penguin tripping clumsily over its own feet.
The wildlife in Antarctica is a major factor in visiting Antarctica, with seals, whales and seabirds all exhibiting no fear of humans due to our limited interaction with them.
What that means is close-up encounters with birds and mammals on a daily basis.
9. To get active
Apart from land visits on foot, cruise ships now offer kayaking, snowshoeing, diving and skiing excursions. There's even the chance to camp overnight on ice.
10. To swim in the world's biggest ice bath
It will make you hyperventilate. And it's potentially deadly if you persist for too long. But it's also mightily invigorating. A polar plunge, as a quick dip in the zero-degree seawater is called, is a rite of passage for Antarctic cruisers. Once you're in the water, you'll surprise yourself with how fast you're capable of swimming in order to get out.
11. For the chance to float among icebergs
It's crazy to think that you're only looking at 10 per cent of an iceberg above the water's surface. They're mysterious, and they're utterly enthralling. Sculpted, shaped, towering and blue – you'll never appreciate how beautiful a chunk of ice can be until you float among them.
12. So you can savour the silence
Only 4000 people live in Antarctica's 80 research stations at any one time. You won't hear car horns, jet engines or pesky drones overhead; the latter are prohibited. Instead, cock an ear for the hunger cries of an infant penguin, a barking fur seal or the rumble of a distant avalanche.
13. To watch a glacier calve
The world's largest ice sheet is more than four kilometres thick in places, with frozen tongues licking at the ocean for more than 3000 metres.
You'll never see more glaciers on Earth than here, with Graham Land's Neko Harbour a favourite destination for witnessing huge chunks of ice breaking off and tumbling into the sea.
14. For the chance to watch a leopard seal hunting
Leopard seals menacingly circled two of our Zodiacs, even taking a nibble of rubber. And another group got to watch one catch a poor chinstrap penguin in its mouth, just like you'd see on a nature documentary. But merely seeing one of these giants up close is impressive enough.
15. To visit an active volcano
Truly the land of fire and ice, Antarctica is home to two active surface volcanoes, including Mt Erebus, the world's southernmost active volcano.
More accessible is Deception Island, a sunken caldera with its own micro-climate in the South Shetland Island group off the tip of the Antarctic Peninsula.
16. You get two for the price of one
A trip to Antarctica is the perfect opportunity to tie in a holiday to South America. Flights from Australia usually land in Santiago or Buenos Aires before transferring to Ushuaia, in Argentinian Patagonia, so why not add a side trip to Machu Picchu or Iguazu Falls?
Maybe you'll want to hike in Torres del Paine National Park or tango the night away in Buenos Aires. You'd be mad not to.
17. It's seasonal
For obvious reasons, commercial visits to Antarctica are confined to the summer months when the seas are calmer, the temperatures bearable and when daylight lingers.
November, the start of the season, is when the landscapes are at their most pristine, with the snow at its whitest. December and January have longer, warmer days. Penguins begin hatching in January and moult from February to early March. Migrating whales are best seen in February and March when breaking ice improves accessibility to some places.
18. To appreciate the environment
It's doubtful you'll ever see another place so untouched by man. And there's a long list of rules in place to protect that natural order. You can't souvenir anything, like rocks, for example. And you can't approach closer than five metres to any wildlife. Of course, that's not to say they won't approach you.
19. It's perfectly fine to go solo
I was completely surprised by the number of single travellers during a recent cruise to Antarctica. For those who really value their privacy and need their own space, most ships will have a small number of single cabins.
A cheaper option is to share a cabin with someone else travelling alone, with cruise operators usually doing admirable jobs of matching single travellers according to age and gender. Meal times are always a good opportunity to meet other passengers too.
20. It's a photographer's dream
Whatever you do, bring a camera. And then bring plenty of memory cards. And spare batteries as well, for insurance against the cold.
The sheer multitude of photogenic locations and opportunities, from big-sky landscapes to shapely icebergs and brash wildlife – many of which you'll see nowhere else – ensure that you'll take plenty of memories back home with you. It might even prompt thoughts of a slide show revival when you get home.
Mark Daffey travelled to Antarctica courtesy of Chimu Adventures.