Expedition cruising: what you need to know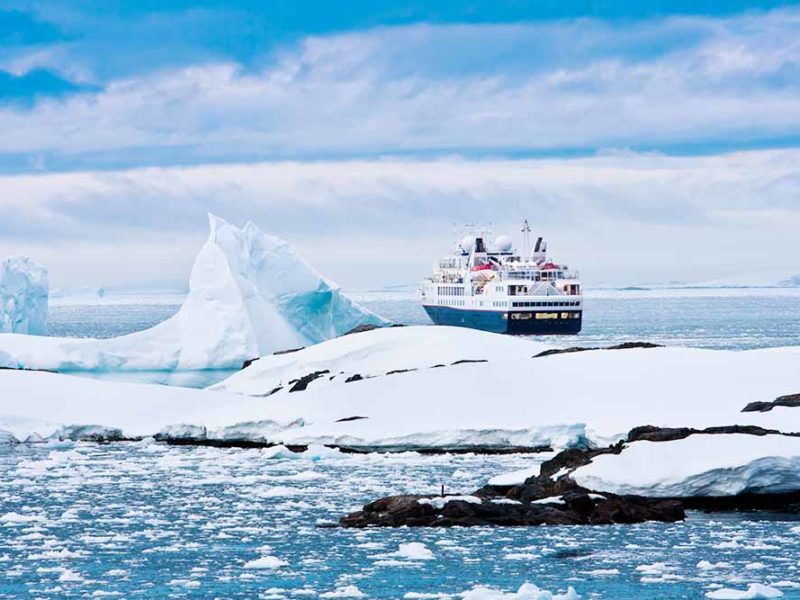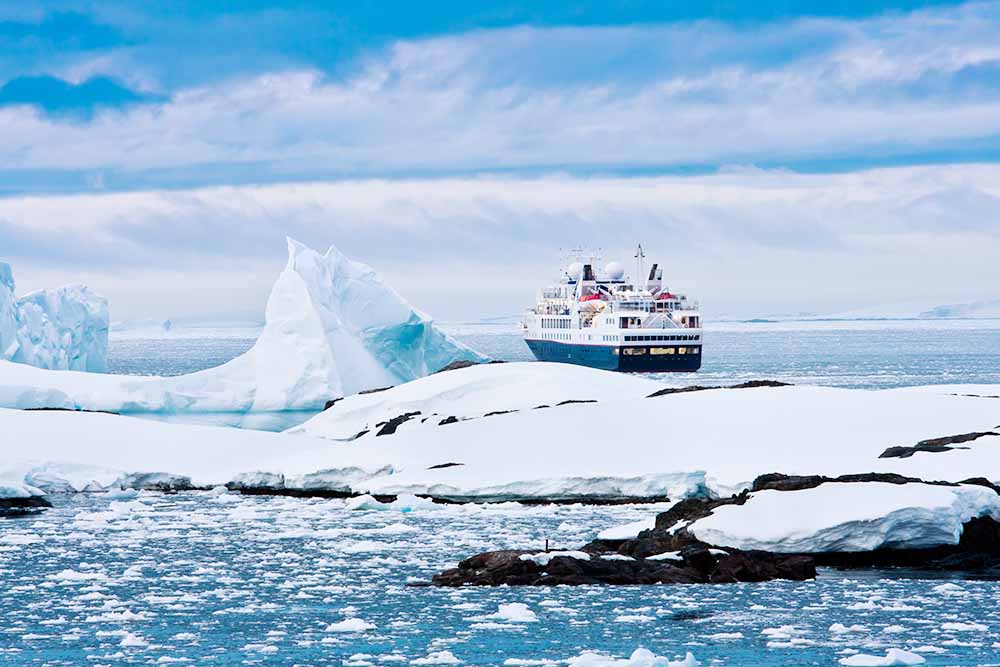 Expedition cruising is all about exploration, adventure and once-in-a-lifetime experiences.
With smaller ships designed to reach more remote corners of the globe, it's a more intimate experience and itineraries are usually specialised to particular interests, often with expert speakers and guides (marine biologists, naturalists, anthropologists, nature photographers and the like) who also conduct immersive classes and workshops on board.
This particular style of cruising can be a little more demanding; in far-flung corners of the globe you'll encounter extreme climates and you'll need to hop in smaller Zodiacs (inflatable boats) to get up close to wildlife and access less accessible sites, but you'll also have the opportunity to trek and kayak in remarkable destinations. The itineraries can also change on a whim, depending on sea conditions and the weather, but also in order to spot wildlife or for any other reason that might better your experience. A feeling of unpredictability is all part of the fun.
However wild and remote you decide to place yourself on the globe, adventurous, expedition cruising does not have to mean roughing it. It has come a long way, with a growing number of ultra-luxe ships now venturing to both polar caps, offering plush staterooms with premium amenities and fine dining. You'll be paying a pretty penny to join one of these cruises, but you'll have a tale of faraway lands to tell on you return.
Alaska
Cruising Alaska's Inside Passage on board an expedition ship is an altogether different experience than you'll find on a mega-liner. You'll be moored in quieter bays, have up-close-and-personal encounters with wildlife such as humpbacks and brown bears, you'll hike through forest, kayak along scenic coastlines, and witness some of the most breathtaking glacial landscapes on the planet.
The Arctic
Exploring this far north seems like mission impossible, but there are a number of cruises exploring icy Arctic waters. See Norway's exquisite fjords on the way up to spot reindeer at its northernmost town; cruise around the Land of Fire and Ice, Iceland, home to volcanic landscapes, geysers and hot springs; and venture to wild Greenland, with its spectacular scenery and remote communities.
The Amazon
The Amazon flows for 6400 kilometres through some of the most bio-diverse regions in the world from Peru, through Brazil and out to the Atlantic. Wilderness is the hero here, with protected rainforest and jungle home to exotic species such as the jaguar and colourful macaws. A cruise here will take you as far as you can go up the Amazon, which is only accessible by boat.
Galápagos
This isolated group of volcanic islands (almost 1000 kilometres off the coast of Ecuador) was made famous by Charles Darwin when he visited in the 19th century. A cruise allows you to visit multiple islands and spot the many species that can only be found here, including the giant tortoise, marine iguana, and blue-footed booby.
Antarctica
Sail for two days from South America and you'll land in the white wilderness of Antarctica. See towering icebergs; penguins, whales and leopard seals; follow in the footsteps of explorer Shackleton; and witness the remains of the whaling industry.