Show-stopping itineraries for NCL's Asia Cruises revealed after 3-year hiatus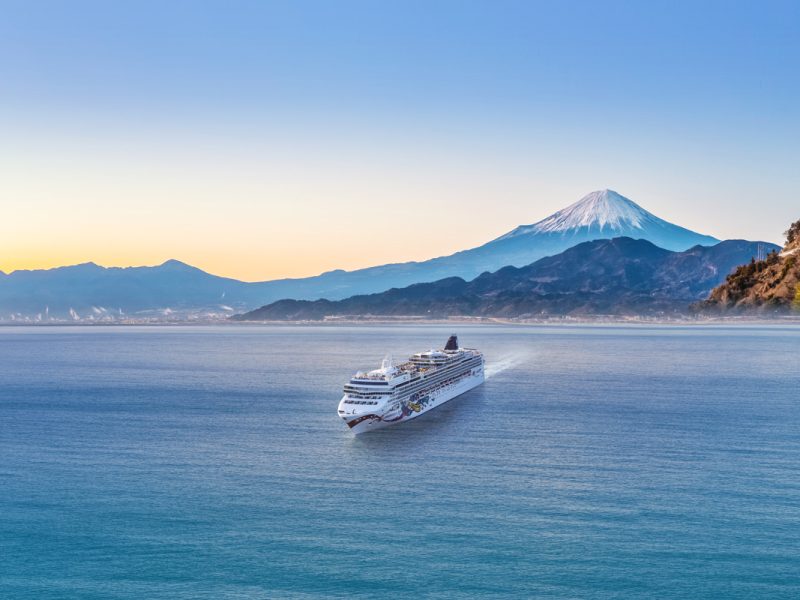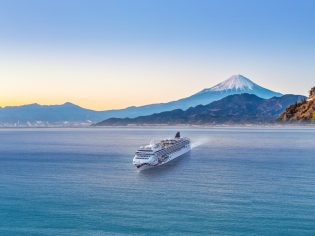 Norwegian Cruise Line's six-month season will see new departure ports, visits to 11 countries and a cherry blossom voyage in Japan.
For the first time since 2020, Norwegian Cruise Line is set to sail in Asia this year, bursting back into the region with 16 voyages departing from nine convenient homeports.
Six of the cruises aboard Norwegian Jewel focus on Japan, including one round-trip from Toyko, while the other itineraries are open-jaw (one-way), allowing travellers to book-end their holiday in the Philippines, Singapore, Thailand, Indonesia, Malaysia, Taiwan or South Korea.
Cruisers can choose from hundreds of shore excursions, from exploring caves in the Subterranean River National Park in Puerto Princesa, to a cycle rickshaw tour around Ho Chi Minh City's colonial architecture, pagodas and markets.
Asia destinations
Norwegian Jewel will sail in 11 countries: Japan, Singapore, Taiwan, Philippines, Malaysia, Brunei, Vietnam, Thailand, Indonesia, Cambodia and South Korea.
Departure ports include Tokyo and Yokohama; Singapore; Taipei (Keelung); Bangkok (Laem Chabang); Bali (Benoa); Kuala Lumpur (Port Klang); and NCL's first departures from Manila and Seoul (Incheon).
Itinerary highlights
Asia cruises range from 10 to 14 days, with an average of fewer than two sea days per voyage, and a great mix of tropical islands, major cities and lesser-known ports. On extended visits, passengers will have more than 13 hours in Singapore and Ho Chi Minh City, as well as overnight stays to experience the lively evening atmosphere of Bali, Phuket, and Kyoto (Osaka).
Other highlights include NCL's maiden visits to Boracay, Palawan and Salomague in the Philippines, Indonesia's Bintan Island and Taiwan's Hualien, a gorgeous gateway to Taroko Gorge.
The cruise line's first departure from Seoul, Asia: Osaka, Jeju, Nagoya & Mt Fuji, visits Japan during cherry blossom season and as well as Osaka, Mount Fuji (Shimizu), Nagoya and Hiroshima, before ending in Yokohama.
The first cruise from Manila, Asia: Singapore, Philippines & Vietnam, stops at seven ports in these three countries, plus calls in Indonesia and Brunei Darussalam.
A 10-night cruise from Kuala Lumpur to Bali hops around islands such as Langkawi, Malaysia and Lombok, with an overnight stay in Phuket.
For cruisers who love sea days, the ship operates two repositioning voyages between the US and Japan: Seattle to Tokyo (October 3-19, 2023) and Tokyo to Seward, Alaska (April 10-22, 2024).
What to expect onboard Norwegian Jewel
The mid-size ship can accommodate 2,376 passengers in 1,118 recently revamped cabins and larger suites. The Haven, located in an exclusive area at the top of the ship, offers the most luxurious suites and villas for up to eight people, with concierge and butler service, and a private sundeck and pool.
Among the 15 dining venues are Sushi, Teppanyaki and Chin Chin, which serve freshly prepared Asian cuisine, a Brazilian steakhouse, a French bistro, an Italian restaurant, a cafe with a bakery, and plenty of complimentary options. Specialty bars focus on specific beverages such as sake, whiskey, beer, cocktails, Champagne and wine, or guests can enjoy the poolside bar, O'Sheehan's Bar & Grill, and the Ultra Bliss Lounge nightclub.
A theatre hosts free shows including Rock You Tonight, covering hits by Queen, Journey and The Who, as well as Velvet, the acclaimed Australian musical featuring disco classics, burlesque and cabaret.
Guests can get also be pampered at Mandara Spa and Thermal Suite, which houses a thalassotherapy pool, steam room and sauna. Other amenities include pools, hot tubs, casino, kids and teens clubs, a card room, library, video arcade, and basketball, tennis and volleyball courts.
Key dates for Asia season
Norwegian Jewel is scheduled to be based in Asia from October 19, 2023 until the last voyage from Tokyo to Alaska, departing April 10, 2024. The line's first cruise from Manila sets sail on November 30, 2023, while the first cruise from Seoul departs March 21, 2024. The cherry blossom cruise departs March 24, 2024.
Deals and offers
For a limited time, NCL has reduced fares by up to 35 per cent throughout the 2023/24 Asia season. Five bonus perks include a free beverage package, specialty dining package, wi-fi, shore excursion credits and reduced rates for third and fourth passengers in the same cabin. Fares start at AU$2,860 per person, twin share.
LEAVE YOUR COMMENT