NCL's new season of Asia cruises pulls out show-stopping itineraries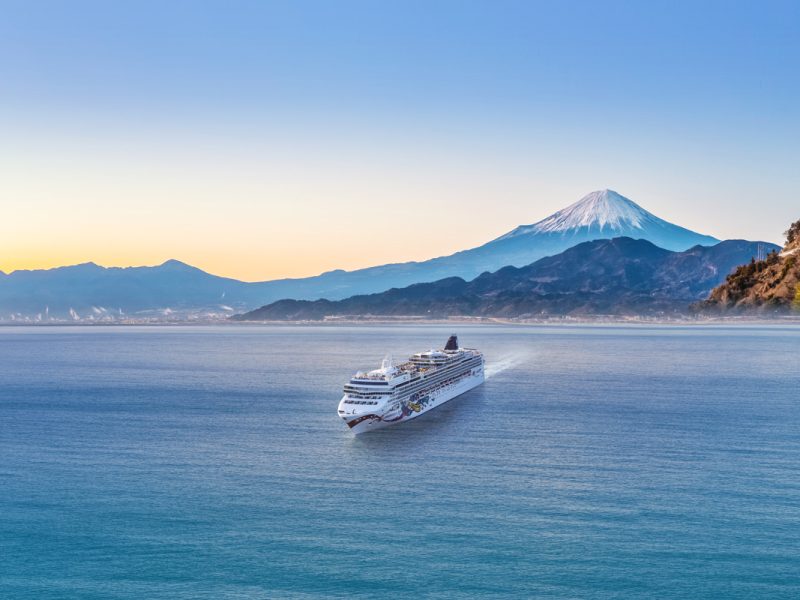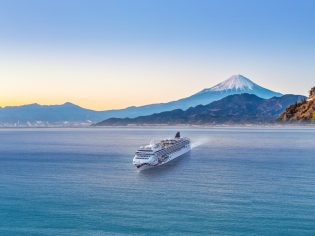 Norwegian Cruise Line's 2024/25 season will triple its offerings in Asia Pacific, and allow guests to explore deeper than ever before.
Norwegian Cruise Line is set to expand its sailings in Asia next year, bursting back into the region with three ships – Norwegian Spirit, Norwegian Sun and Norwegian Sky (the latter two making their debut in Asia) – tripling the line's offering in the region and extending a full eight months from October 2024 through to May 2025.
For the new season, expect port-rich and country-intensive itineraries with fewer sea days and even more overnight stays in-country, thanks to the smaller size of Norwegian Sun and Norwegian Sky allowing access to smaller ports.
Cruisers can choose from hundreds of shore excursions, from a night in vibrant Phuket to a cycle rickshaw tour around Ho Chi Minh City's colonial architecture, pagodas and markets.
Asia destinations
With new ships heading to Asia, Norweigan Cruise Line is offering a deeper dive into Asia than ever before: Japan, Singapore, Sri Lanka, Philippines, Malaysia, Vietnam, Thailand and Indonesia are all on the itinerary. Some itineraries will even take you through parts of Africa and The Maldives.
Departure ports include Tokyo and Osaka; Singapore; Colombo; Ko Samui; Bali (Benoa); Kuala Lumpur (Port Klang); Lembar (Lombok); Malé; Seoul; and NCL's first departure from Akita.
Itinerary highlights
Asia cruises range from 10 to 14 days, with an average of fewer than two sea days per voyage, and a great mix of tropical islands, major cities and lesser-known ports.
Discover the stunning colours of Japan in Autumn with Japanese autumn foliage cruises board Norwegian Sun, or view the iconic spring sight of cherry blossoms on a collection of popular Japanese spring cherry blossom cruises aboard Norwegian Sky.
New voyages to and from Seoul in March 2024 will include an excursion to the fascinating volcanic landscape – from craters to cavelike lava tubes – on Jeju Island.
Explore further around Japan, Malaysia, Indonesia and the Philippines thanks to a suite of country-intensive Asia cruises aboard both Norwegian Sky and Sun.
Or take your adventure beyond Asia with a new 17-Day Asia: Maldives, Thailand & Seychelles Extraordinary Journey sailing across the Indian Ocean from Mauritius to Singapore. Stop along the way at 10 different ports from Madagascar and the Seychelles to Sri Lanka and Malaysia.
What to expect onboard Norwegian Cruise Line
Returning for another year, mid-size Norwegian Spirit can accommodate 2,376 passengers in 1,118 recently revamped cabins and larger suites. The Haven, located in an exclusive area at the top of the ship, offers the most luxurious suites and villas for up to eight people, with concierge and butler service, and a private sundeck and pool.
Among the 15 dining venues are Sushi, Teppanyaki and Chin Chin, which serve freshly prepared Asian cuisine, a Brazilian steakhouse, a French bistro, an Italian restaurant, a cafe with a bakery, and plenty of complimentary options. Speciality bars focus on specific beverages such as sake, whiskey, beer, cocktails, Champagne and wine, or guests can enjoy the poolside bar, O'Sheehan's Bar & Grill, and the Ultra Bliss Lounge nightclub.
A theatre hosts free shows including Rock You Tonight, covering hits by Queen, Journey and The Who, as well as Blazing Boots, a full-scale production that is a tribute to pop country.
Guests can get also be pampered at Mandara Spa® and Thermal Suite, which houses a thalassotherapy pool, steam room and sauna. Other amenities include pools, spas, casino, kids and teens clubs, a card room, a library, video arcade, and basketball, tennis and volleyball courts.
Norwegian Sun and Norwegian Sky provide more intimate experiences, with a guest capacity of 1936 and 2004 respectively. A smaller size certainly doesn't mean less to do, however.
Norwegian Sky, refurbished in 2019, offers guests 10 dining options and plenty of bars and lounges to relax in. Take a splash in its two spacious outdoor pools or head to the award-winning Mandara Spa for some pampering between destinations. Find a further range of activities and entertainment to keep guests busy, from dance floors to the Comedy variety show at the Stardust Theatre to outdoor Basketball and Volleyball courts. Kids can stay busy at the Splash Academy kids club and children's pool, plus there's the teen hangout, Entourage.
Aboard Norwegian Sun, a full 15 dining options, plus bars and lounges, keep culinary choices fresh. Stop by Cagney's Steakhouse for a prime steak, or let your tastebuds travel the world with French, Italian, Brazilian, Asian and Japanese cuisine options. Here, you can also enjoy Rock You Tonight and once again, Splash Academy keeps kids busy (as well as a video arcade) while adults relax in Mandara Spa.
Key dates for Asia season
Thanks to the two new ships the 2024/2025 season will be longer than ever, stretching out to a full eight months. Sailings start in October 2024 and continue through to May the following year.
LEAVE YOUR COMMENT