9 ways to forget time in laidback Fukuoka, Japan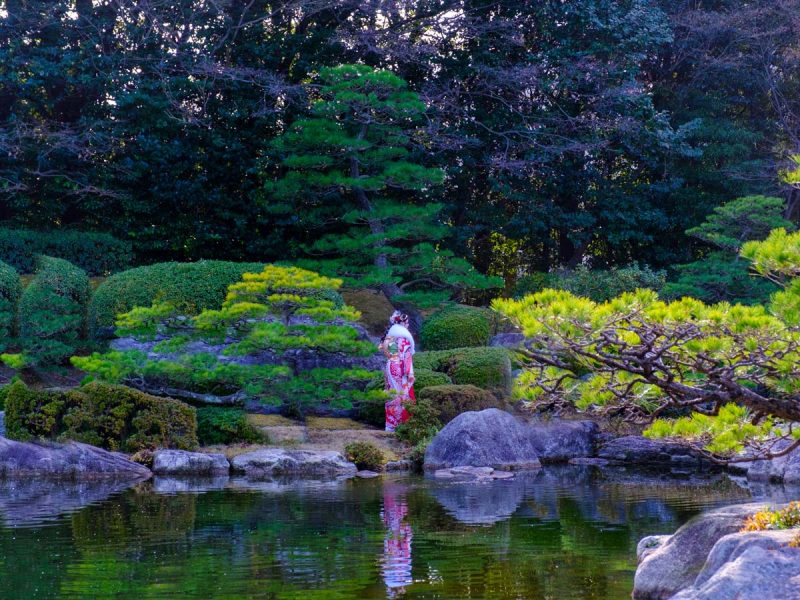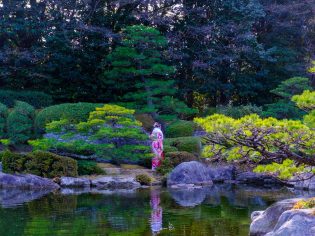 Stored away like a secret love letter, Fukuoka Prefecture, in Japan's southernmost island, Kyushu, is ready to reveal its heart to international travellers seeking new experiences.
Whether you fall for Fukuoka's laidback vibe, its breathtaking natural beauty, or unforgettable cuisine (voted in Lonely Planet's 'Best in Travel List 2023' in the food category, no less) Kyushu's most northern prefecture has an undeniable buzz that whisks you into its multifaceted world. With a language containing over 3,000 characters, each stroke more intricate than the next, Japan is masterful at creating surprising experiences.
Just a two-hour flight from Tokyo, Fukuoka is where Buddhism and Shintoism join hands, celebrating life, culture, and spirituality. The volcanic landscape, famous for its healing thermal hot springs (onsen), is a culture by itself. Cosmopolitan, trendy, yet with an ancient belief system, Kyushu Island rolls out the red carpet when it comes to adventure.
Read on and create your must-visit in Fukuoka list:
1. Fukuoka Tower
Float 123 metres skywards in Fukuoka Tower to take in the 360-degree panoramic view of Fukuoka's sprawling metropolis and the sweeping vista of Hakata Bay. With its impressive triangular structure and 8000 half-mirrors reflecting the ocean, the 234-metre-high tower, dubbed the Mirror Sail, dominates the city's skyline.
On a clear day, mountainous peaks, often shrouded in mist, are visible from the observation level. Visit after sundown to admire one of four seasonal illumination themes lighting up the tower at night, beautiful beacons that can be seen across the city all throughout the year.
2. Dazaifu Tenmangu Shrine
Bow twice, clap twice, and toss a five-yen coin (considered the most fortunate) into an offering box to awaken the gods at Dazaifu Tenmangu Shrine before praying, then pay your respects with a final bow. Dating back to 919, the shrine is built over the burial site of the famous scholar Sugawara Michizne enshrined as Tenjin.
As Japan's most sacred place, Dazaifu Tenmangu is head of the nation's 12,000 Tenjin shrines. Landscaped gardens, on-site museums, contemporary and historical artworks, along with vibrant festivals, attract locals year-round.
Shinto devotees believe over eight million gods exist in all things Mother Nature, and forever strive for harmony.
For a small donation, write your wishes on a wooden votive tablet and hang it with hundreds of other worshippers' wishes.
3. Kyushu National Museum
Kyushu National Museum is on Dazaifu Tenmangu shrine's grounds. Shaped like a wave, its huge windows reflect the surrounding woodland. One of four national museums in Japan, permanent displays showcase the history and story of foreign cultural exchanges between Asia, Japan, and Europe. Various themed exhibitions and renowned artists are also shown throughout the year.
4. Yatai – Fukuoka's street food
Make sure to include a Yatai 'dining' experience in your itinerary. Lining the streets like well-spaced bus stops, makeshift food carts come with tiny fully fledged kitchens from which delicious dishes are cooked up in the flick of a frying pan.
Take your pick from roadside carts cocooned in heavy plastic taupe and slide in next to a local – you might not speak the language, but you'll immediately feel part of Fukuoka's after-dark street culture.
Try the melt-in-your-mouth Tamagoyaki Japanese rolled omelette, Yakisoba fried noodle dish or Oden hotpot washed down with sake or local beer.
Open until the early hours of the morning, Yatai is a laid-back no-frills foodie experience.
5. Mt Sarakura Cable Car – Kitakyushu
Kitakyushu city is as sweet as it sounds. Step back in time and catch the train from Hakata to Mojiko Station. Opened in 1891 the city's transport hub has all the bells and whistles of a bygone era hanging in its historical building.
From there, head to Mt Sakakura and catch the cable car climbing 622 metres up a steep incline to the summit. The dazzling cityscape sparkles around snaking inlets leading to the Genkai Sea, the southwestern tip of the Sea of Japan.
Called the "10-billion-dollar-nightscape" the sparkling panorama is now recognised as one of Japan's most scenic views. A restaurant at the observation lookout serves basic fare, the vista though is magnificent, day or night.
6. Kokura Castle – Kitakyushu City
Stroll along the Murasakigawa Riverbank to Kokura Castle, an elegant five-storey Edo Period structure built in 1602.
The original castle was destroyed by fire in 1866 and reconstructed to its former glory in 1959. Each level showcases artwork from the 1600s along with a variety of vibrant modern pieces.
Visit during springtime, and you'll likely see cherry blossoms blooming in their hundreds. Just over the bridge, river cafes, restaurants and speciality shops add to the explore Kitakyushu experience.
7. Ohori Park
Ohori Park is a place that comes to mind when you think of Sunday strolls. Registered as a place of scenic beauty, the park is listed as one of Japan's most prominent recreational areas.
The centrepiece, an oval pond with three mini-islands topped with pine trees, was originally part of Fukuoka Castle's moat. Walking paths, red-painted bridges, and Ukimi Pavilion, a structure extending over the water, create a relaxed ambling-along atmosphere.
8. Ohori Park Japanese Garden
For a small fee visit Ohori Park Japanese Garden located at the southern end of Ohori Park. Manmade, with slow strolling in mind, the polished three-acre landscape lulls you into a meditative pace.
Pebbled paths lead to a display of rhododendrons, azaleas and evergreen shrubs edged by waterfalls and bridges. For green tea connoisseurs, a teahouse is available to rent for private ceremonies.
9. Fukuoka Art Museum
A short wander from Ohori Park will lead you to Fukuoka Art Museum where pre-modern art is on show in the shape of Buddhist Art from Tokoin Temple as well as temporary displays by modern and contemporary artists exhibiting throughout the museum.
On the ground level, an architecturally inspired cafe sells delicious sweet treats. A restaurant on the second floor serves Japanese or Western-style options created to contain a characteristic element of the exhibitions on view. Extensive views of close-by Ohori Park can be enjoyed while you dine in style.
Travel tips for Fukuoka
Accommodation
Modern: Nishitetsu Grand Hotel in the heart of Fukuoka City. Guest rooms are elegantly designed, comfortable and well-appointed.
Traditional Ryokan: Route Inn Grantia Dazaifu offers hot-spring baths, a Korean sauna, and a relaxation room with massage chairs. The hotel's modern rooms are well-appointed with ample space.
Restaurants
Ohori Park Royal Garden Cafe. Patrons can enjoy dining while enjoying the open scenery of the park.
Tanga Yatai Sushi Manten serves unforgettable sashimi. Book in advance: +81 93-511-2333
Getting there
Japan, Malaysian, and Qantas Airlines all fly to Japan from Australia.
The writer travelled as a guest of Fukuoka Prefecture Tourism Association.