The best ski resorts in Japan for every type of skier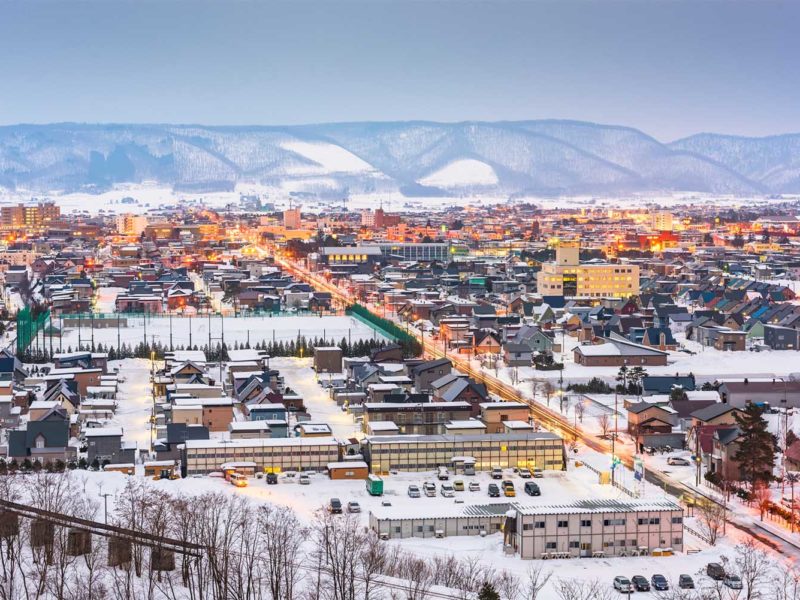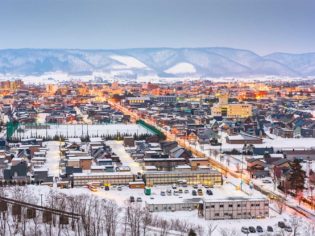 Keen to experience Japan's much-coveted snow resorts? Here are the top five powder-ful spots in the country for every kind of skier.
Japan has long lured snow-seekers with its beautiful alpine terrain and deep, plentiful powder. But a snow holiday here is about more than just mountains: Japan also offers downhill drifters incredible cultural experiences, from immersing in onsen (hot springs) to staying in traditional ryokan (traditional Japanese inn) and enjoying the cuisine and customs of each prefecture.
If you've never chased the powder to the Land of the Rising Sun, or if it's been a while between runs, we've rounded up the best ski resorts in the country for a range of holiday types. Give your ski goggles a spit and polish and get ready to ride.
1. Niseko United: Best for first-timers
The first cab off the rank is the resort area everyone has heard about. But Niseko still gets a mention because this large ski area 100 kilometres south of Sapporo comprising four resorts ticks almost all the boxes, especially for first-timers.
Niseko is well-endowed with snowfall and gives plenty of variety when it comes to terrain and après-ski action. For all the nightlife and shopping, you can enjoy yourself here even if you don't slip on the skis. Niseko also offers backcountry and night skiing, has a few ski schools, and the area is easily accessible.
It may not be the most authentic Japanese ski experience; that mantle was eroded long ago by the throngs of international tourists that descend on the area each winter. But for first-timers that's a plus, as Japan can be difficult to navigate on a first trip and English is widely spoken here.
Naturally, it is busy and can be one of the more expensive places to ski, but there are accommodation options for all budgets and the area is well serviced, making it deserving of its enduring title as one of Japan's best.
2. Nozawa Onsen: Best for authentic village and onsen experience
Come winter, Mount Kenashi transforms into a white sentinel presiding over the adorable snow globe-like village below and benevolently allowing skiers and boarders to ride her heavily powdered slopes.
Before Nozawa Onsen became a world-renowned ski resort, it was highly prized as a place to rejuvenate at the many natural onsen. Now the two drawcards perfectly align to provide a complete Japanese snow holiday. The traditional village also adds another layer of authenticity to the whole experience, especially if you happen to arrive in January during the historic and somewhat wild Dosojin Matsuri (Fire Festival).
Nozawa Onsen, which is located on Honshu and accessed by train from Tokyo, also makes the list thanks to good, reliable snowfall, typically uncrowded runs and tree runs. The resort also caters to every level of skier or snowboarder and is, in fact, a breathtakingly beautiful spot to weave down the mountain. Unless you absolutely can't miss the fire festival held in January, our hot tip is to plan a trip for February, once the Australian school holidays are over.
3. Hakuba Valley: Best for variety
This area in the Northern Japanese Alps west of Nagano was bathed in light from the international spotlight following the 1998 Winter Olympics, when it hosted some events. Since then, Hakuba, which consists of 10 individual ski resorts, has retained its afterglow, largely because of the enormous variety it offers.

Arguably, of the 10 resorts, Happo One, Hakuba 47 and Goryu are the best. Both Hakuba 47 and Goryu have terrain parks and off-piste zones, making them fairly desirable for competent skiers. But you can also easily find slopes that cater to beginners and intermediate skiers and riders in the Valley.
As for après ski, the main village, Happo, is home to excellent izakayas (informal Japanese bars) and restaurants. But neighbouring villages also have their charms and are usually much quieter, some offering onsen experiences and a variety to accommodation options.
4. Furano: Best for families
This Hokkaido resort was popular domestically for many years before international snow-chasers caught wind of its better-than-Niseko snowfall. Despite Furano's steadily growing acclaim it has adapted well to the influx of skiers and still retains its authentic Japanese sensibilities.
Located just six kilometres from the city of Furano, you needn't stay at the mountain, allowing you to just pop up for a day's riding before returning to the urban delights of the city. The resort also has a day-care facility, should you need to leave the little ones behind while you sneak in a few runs. But the real drawcard for families is Family Snow Land, where you can enjoy snow tubing, sledding, snow mobile rides, snow rafting and all manner of family-minded activities.
Furano also scores points by not being too overrun with visitors and for having light and dry snow with terrain to suit all levels. The resort can puff its chest about being home to the fastest ski lift in the country, the Furano Ropeway.
5. Rusutsu: best for the deepest powder
Possibly Japan's best-kept secret, Rusutsu is a tri-mountain, 1700-hectare Hokkaido ski resort with perhaps the most covetable powder in all of the country. Despite this, Rusutsu flies under the radar, even though it was voted Japan's best ski resort in the 2017 World Ski Awards.
Don't wait for everyone else to catch on, head to the 42 kilometres of frosted slopes while they're happily uncluttered. If you're advanced, you can get waist-deep in backcountry and tree runs and, if you're not so confident, there are more than enough groomed runs to cater to your level.
In keeping with the award-winning theme, The Westin Rusutsu, took out Japan's Best ski Resort Hotel at the 2019 World Ski Awards. Book in for a ski-in, ski-out stay complete with spa and a handful of dining options.
LEAVE YOUR COMMENT