6 of Japan's best adventures to get your heart racing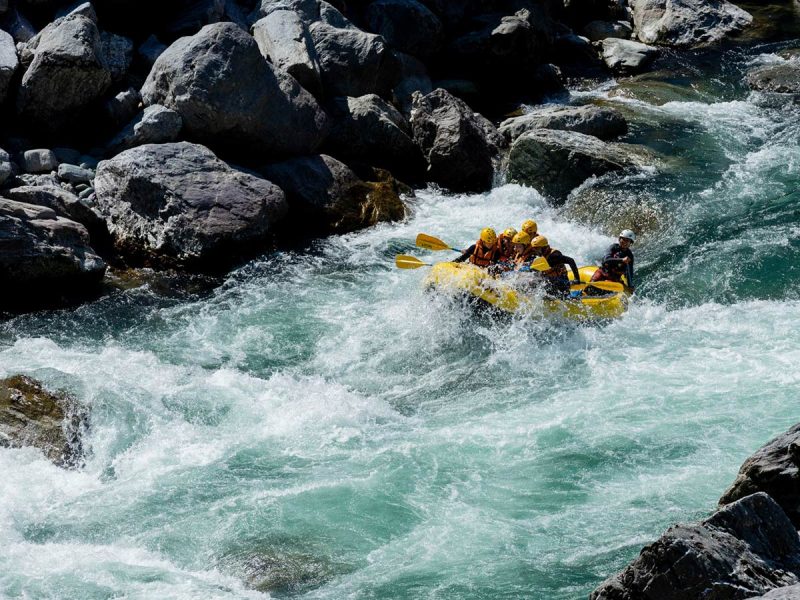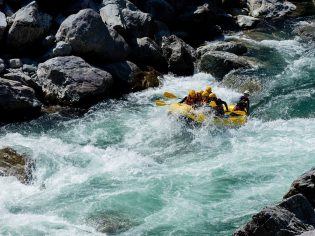 |

THIS ARTICLE WAS CREATED IN PARTNERSHIP WITH Japan National Tourism Organization

|
While Japan is celebrated for its quiet, meticulously executed traditions, the country of 125 million knows how to get its thrills on too.
There's no shortage of adventure trips in Japan, and they come with a bonus – the great outdoors and some serious eco-friendly credentials.
Propel yourself through sacred islands and floating torii gates by paddle power, hike thousands of metres above sea level on dramatic mountainscapes, or get your hands dirty picking and planting.
There are so many options, but we narrowed it down to the top five sustainable adventures you must have in Japan.
1. Paraglide over Tottori Sand Dunes
Take to the skies for a drone-like survey of the landscape, powered only by the whim of the wind.
Paragliding expeditions are available over the otherworldly sweep of the Tottori Sand Dunes, bordering the blue waters of the Sea of Japan and part of San'inkaigan National Park in Tottori Prefecture, and the vivid, green patchwork of Aso in Kyushu's Kumamoto Prefecture.
Or try a tandem hang-gliding flight in Oshino, Yamanashi Prefecture, to wonder at jaw-dropping views of Mt Fuji in the distance as you float weightlessly through the sky.
2. Raft down the Yoshino River
Propel yourself across Japan's abundant aquatic and marine landscapes, with adventures ranging from leisurely kayaking tours to white-knuckle rafting expeditions.
Get your heart pumping on the 194-kilometre Yoshino River, which flows from Kochi Prefecture to Tokushima Prefecture on the island of Shikoku. Known as Japan's wildest river, it has some of the best rapids in the country.
If you'd rather your adventure at a leisurely pace, kayak the still waters of Lake Biwa in Shiga Prefecture – Japan's largest freshwater lake.
Take in the shrines, temples and beaches that line it, as well as the delightful cherry blossoms that erupt during spring.
Stay relaxed while canoeing in Hokkaido's Kushiro Shitsugen National Park wetlands, revered for stunning landscapes and abundant wildlife, from iconic red-crowned cranes to sweet-faced Ezo deer.
In Niseko, Hokkaido, the melting of the winter snows that the area is famed for results in the Shiribetsu River rising by metres and creating the perfect seasonal rafting conditions.
3. SUP board through a floating torii gate
For stand-up paddle boarding, things don't get more magical than navigating yourself through the waters of the Seto Inland Sea towards Hiroshima's UNESCO World Heritage-listed floating torii gate and onto the sacred island of Miyajima, home of the evocative Itsukushima Shrine.
4. Bike ride Japan's National Cycle Routes
Cycling is the ultimate sustainable mode of transport, and Japan is the perfect place to saddle up and explore by bike.
The National Cycle Routes are the ultimate reference point for planning a cycling adventure because they include a range of route lengths and difficulty levels.
For beginners, the 70-kilometre Shimanani Kaido stretches from Onomichi in Hiroshima Prefecture across the bridges and islands of the Seto Inland Sea to its official finish in Imabari on the island of Shikoku.
For more advanced long-distance riders, the 1400-kilometre Pacific Cycling Road passes through a total of six prefectures (Wakayama, Mie, Aichi, Shizuoka, Kanagawa and Chiba), as it tracks a join-the-dots journey from vibrant cities to charming villages to secluded beaches along ruggedly scenic coastal roads (and via a few ferry transfers).
There are a number of jaw-dropping attractions along the way, including Meoto-Iwa (Wedded Rocks), a pair of sacred rocks joined by rope (the larger one represents the husband, the smaller one the wife) sitting in the ocean off Ise City in Mie Prefecture.
5. Discover Japan's best walks
Walking and hiking in Japan are made all the more alluring thanks to landscapes that range from dense forests to soaring mountains to bucolic countryside to untouched coastlines to idyllic islands – as well as the beauty and drama of the seasons.
Pepper your adventure with history as you walk the countryside vistas of the Nakasendo Trail – the Edo Period (1603–1868) trade route which historically linked Kyoto and Edo (modern-day Tokyo).
The walk is interspersed with charming 17th-century post towns such as Magome-juku, in Gifu Prefecture, and neighbouring Tsumago-juku, in Nagano Prefecture, where you can rest awhile and take in the ambience.
The ancient Kumano Kodo is one of the world's most storied pilgrim routes, presenting a ribbon of seven UNESCO World Heritage-listed trails through the lush Kii Peninsula, which stretches across the prefectures of Wakayama, Nara, Osaka and Mie.
There are numerous sacred sites and shrines along the way including Kumano Hayatama Taisha, Kumano Nachi Taisha and Kumano Hongu Taisha, which are collectively known as the Kumano Sanzan.
Wander deeper into nature with the Shiratani Unsuikyo Ravine trail on the pristine, UNESCO-anointed island of Yakushima – a half-day trek through forests thick with primeval cedars and blanketed with emerald-green moss.
Or for something much more challenging, the three-day Kamikochi-Yari-Hotaka trek in the Northern Japan Alps will have dedicated hikers in possession of serious equipment reaching the summit of Mt Oku-Hotaka (at 3190 metres) before continuing on to Mt Yari along a narrow, vertiginous ridgeline known as Daikiretto.
6. Immerse yourself in a Japanese homestay
Homestays and farm stays are an increasingly popular accommodation option in Japan. It's an adventure that benefits hosts and local communities, as well as providing a privileged insight into a traditional way of life.
Volunteer stays – exchanging work for room and board – offer the chance to immerse yourself in off-the-beaten-track rural locations and cultures that few visitors to the country glimpse, and experience the authenticity of Japanese hospitality in a relaxed familial environment.
Depending on the region you choose to visit, days can be spent harvesting rice, picking fruit and vegetables or tending to livestock before heading back to the farmhouse at night to gather around an irori (traditional hearth) to enjoy a hearty home-cooked meal before falling into a restful night's sleep on a futon.
Hosts and guests can find their ideal pairing through services like World Wide Opportunities on Organic Farms (WWOOF) and Stay Japan.
Feeling inspired? Check out the best of Japan's sustainable adventures to have here.