What to do when it rains in Osaka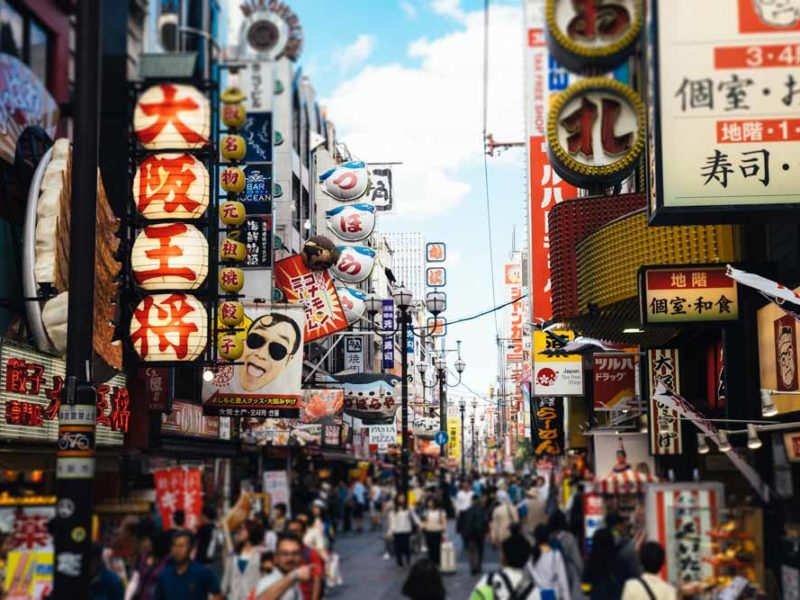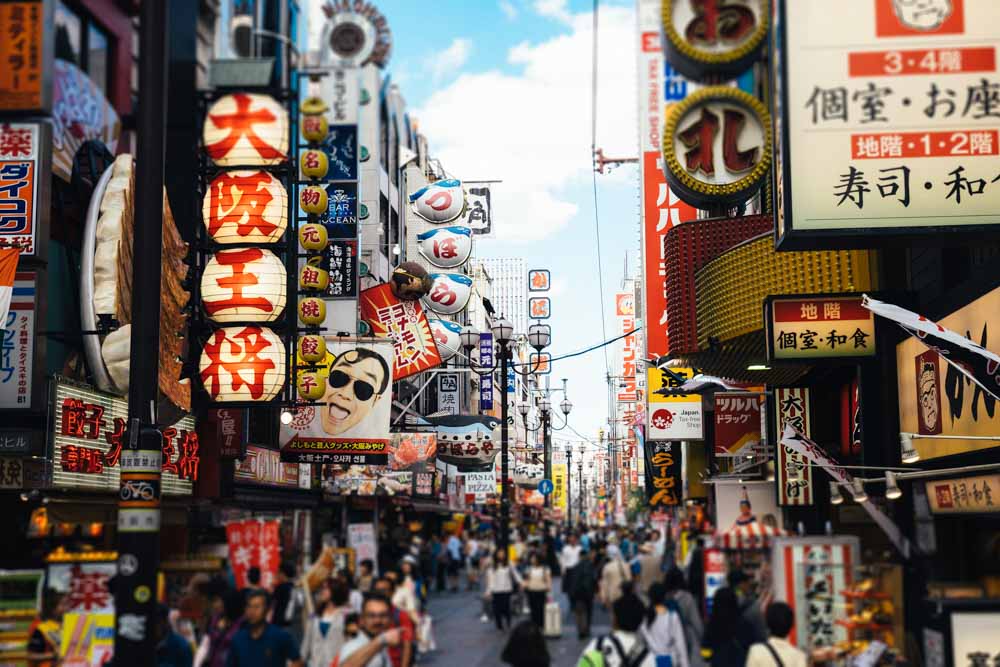 You're on a trip of a life time in Osaka and it's raining outside – what is there to do? Take on a takoyaki food crawl, discover little boutiques, explore a castle, and catch a tradition Japanese puppet performance. You'll barely notice the rain.
See a show at the National Bunraku Theatre
Catch a performance at the National Bunraku Theatre, where traditional Japanese puppet dramas are staged. The art form features large puppets, each of which require three skilled puppeteers to bring them to life, acting out centuries-old tales accompanied by a distinctive style of shamisen music known as jōruri and a narrator known as a tayū (chanter).

Address: 1-12-10 Nippombashi Chuoku, Nippombashi, Chuo, Osaka 542-0073, Osaka Prefecture
Visit the Museum of History
Occupying a contemporary tower, the Osaka Museum of History has an impressive array of exhibits, including reconstructions of palaces and bridges and a life-size replica of an archaeological dig. From the 10th-floor observatory there are uninterrupted views to Osaka Castle on the opposite side of the Yodo River.

Address: 4-1-32 Otemae Chuoku, Chuo, Osaka 540-0008, Osaka Prefecture
Go to Osaka Castle
Visit Osaka Castle, the iconic green-roofed symbol of the city, and really get a sense for its dramatic history by trying on a traditional samurai helmet, surcoat and kosode kimono. And this being Japan, you can then have your photo taken ($6) for a take-home souvenir of your grown-up dress-up session.
Address: 1-1 Osakajo, Chuo Ward, Osaka, 540-0002, Japan
Try some takoyaki
Totally representative of the city, takoyaki are small fried balls with pieces of octopus inside, which are served piping hot and smothered in sauce, mayonnaise and bonito flakes.
There are restaurants and stands all over the city, but Osaka Takoyaki Museum at Universal City has five popular takoyaki shops under one roof, so you can try all of them at once.
Address: 6 Chome-2-61 Shimaya, Konohana Ward, Osaka, 554-0024, Japan
Take a look around Osaka Station
Because the Japanese spend so much time commuting, train stations are mini cities in themselves. Osaka Station is mammoth and filled with restaurants, gourmet supermarkets, a Daimaru department store with an amazing food hall selling endless Japanese dishes to take with you, and a procession of little boutiques selling pretty fashions at very reasonable prices.
Address: 3 Chome-1-1 Umeda, Kita Ward, Osaka, Japan
Grab a bite at Dōtonbori

Hyper-lit Dōtonbori, with its swathes of neon advertising lighting up the night, has some of the best food in town sold from bustling take-away shops. Don't understand Japanese? Gyoza are for sale under giant replicas of the delicious dumplings; puffer fish under the giant puffer fish; crab claws under the giant crab… you get the idea.

Address: 10 Dotonbori, Chuo Ward, Osaka, 542-0071, Japan
Browse Japan's longest shopping street
Shopping in Japan is a tourist attraction in its own right given the myriad souvenirs that should be on any visitor's must-buy list – kimono, sake, local pottery, kokeshi dolls, manga comics, knives, cute and curious sweets – and the unique destinations to indulge, including Tenjinbashi Shopping Street. The 2.6-kilometre covered street houses around 800 shops including a 150-year-old tea store, 240-year-old knife and cutlery shop and loads of places to eat, whether you fancy handmade soba noodles, piping hot tempura or fresh sushi made by the fourth-generation owners of a 125-year-old sushi restaurant.
Address: 1-7 Tenjinbashi, Kita-ku, Osaka
Visit Sumiyoshi Taisha shrine and Tennoji temple
One of the oldest Shinto shrines in Japan (it was founded in the third century; Buddhism arrived in Japan in the sixth century), Sumiyoshi Taisha has a pure Japanese shrine style (known as Sumiyoshi-zukuri) that hasn't been influenced by mainland Asia – there are only two others in Japan with a similar style. Shinto shrines enshrine kami (Shinto gods) with Sumiyoshi shrines dedicated to travellers, fishermen and sailors at sea. Take the Hankai Tramway from Sumiyoshi Station to Tennoji to visit Shitennoji, Japan's oldest temple, having been founded in 593 following the arrival of Buddhism in the country. Within the inner complex of the temple (Chushin Garan) is an imposing five-storied pagoda that can be climbed and the main hall (kondo).
Address: Shitennoji – 1-11-18 Shitennoji, Tennoji Ward, Osaka, 543-0051; Sumiyoshi – 2 Chome-9-89 Sumiyoshi, Sumiyoshi Ward, Osaka, 558-0045
Wonder at the Osaka Aquarium Kaiyukan
Located in the Tempozan Harbor Village in Osaka's bay area, there are 15 tanks in all each representing a region of the Pacific Rim. Visitors descend from the eighth floor of the aquarium building to the ground floor via a spiral walkway around the central tank, the biggest at nine metres deep and representing the Pacific Ocean; the tank is home to a whale shark.
Address: 1 Chome-1-10 Kaigandori, Minato Ward, Osaka, 552-0022
LEAVE YOUR COMMENT