How to eat your way through Tokyo like a pro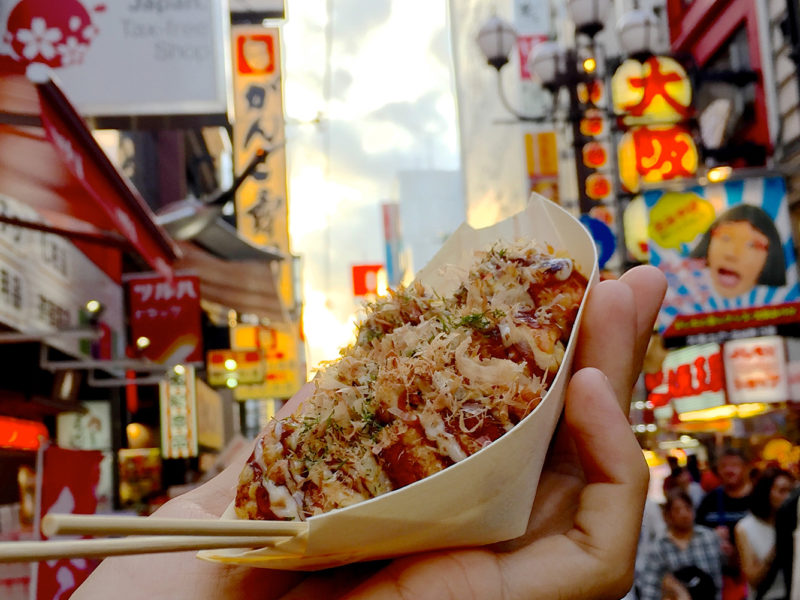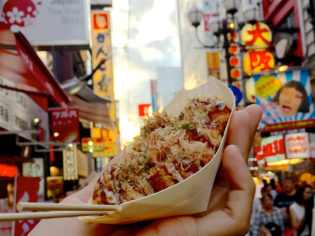 Tokyo's diverse food scene has long been touted as the best in the world.
From boasting the most Michelin stars in the world (not that it matters – as you'll see below), to presenting a seemingly endless trove of hidden spots to discover, a foodie adventure around this immense metropolis is a genuine bucket-list experience.
Forget Michelin – use Tabelog
When trying to navigate an unfamiliar city, tourists often fall back on better-known digital platforms like TripAdvisor and Yelp for their crowd-sourced reviews. In Tokyo – and for that matter, anywhere in Japan – this would be a big mistake, doubly so if you're only relying on Michelin stars to guide your foodie adventure.
For food and drink discovery, the only website you'll ever need is Tabelog: once a local secret but now an increasingly well-known guide to helping people find the best spots in Tokyo. An English-translated version has recently popped up, making it even more user friendly and accessible for anyone determined to find the city's hidden gems, a task which can otherwise seem overwhelming given the high standards of food in this city.
It works similarly to the likes of Yelp, in that users rate venues on a five-point system. The big difference is that only locals give ratings, and those locals generally have incredibly high standards. As such, anything between a 3.0 and 4.0 is generally considered exceptional, with most Michelin-starred restaurants hovering around the 4.0 mark. As a rule of thumb, anything above a 3.5 is worth travelling for. If you find something above a 4.0, it'll likely have a few medals listed next to its name.
Given Tabelog's popularity in Japan, the platform has expanded over the years to include numerous categories and lists to make searching much easier. This includes categories for just about every aspect of Japanese cuisine you can think of, as well as price range. Information regarding whether or not the venue accepts credit cards (and what types) is also available to make planning more efficient.
Back of the line
Locals in Tokyo have turned the often dreaded queue into an art form. Politeness is pathological here, as perfectly formed, well-behaved lines lead to highly sought restaurants, concerts, art exhibitions and flash sales. Use this to your advantage, joining a queue whenever you spot one predominantly made up of locals. They are markers for memorable experiences.
As we've established with Tabelog, Tokyo locals have incredibly high standards when it comes to dining – so if there's a queue of locals you're almost guaranteed to discover your next favourite place. A good tip would be to find out what the food stall or restaurant's name is (in English if possible) first and then search "[name] tabelog" in Google. You'll soon find out just what you're getting yourself into.
Note that some queues in Tokyo can be so ridiculously long that staff are forced to split the lines into three or even four smaller, orderly lines, so as not to disturb others. A consistent example of this would be N.Y.C Sand (best described as the Tim Tam biscuits of Tokyo, just fancier and less common) on the bottom floor of the Daimaru mall in Tokyo Station. The average wait time to get your hands on these biscuits is around 30 minutes to an hour, with the queue artfully splintered in three.
Just be mindful that what appears to be the back of a queue might be the middle. Also note some etiquette: saving spots for friends, talking loud (especially on the phone) and, of course, cutting the line, are all frowned upon.
There's more than sushi and ramen
People who haven't been to Tokyo before may laugh when you tell them you're eating pizza and burgers instead of sushi, but they'd be showing their own ignorance. Japanese culture has such regard for technique that when local chefs attempt any other cuisine, they have to do it right or not do it at all.
This means years upon years of training in a specific area of the culinary arts, whether that means perfect pizzas, delectable Indian food, or exceptionally crafted burgers. Such is the affinity for technique that you'll often see popular French patisseries on almost every corner of trendy Tokyo neighbourhoods, secret pizza joints offering only one or two Naples-style options, and authentic ice-creameries serving some of the best scoops you'll ever have.
It'd be foolish to stick to just Japanese food while in Tokyo, so make it a goal to seek out the best of all cuisines in the world's greatest food city.
Online bookings are key
It has long been rumoured that chefs in Japan regularly turn down coveted Michelin stars, referring to the futility of extra publicity when they already have large followings in a city that has a population of over 9.2 million. It's hard to argue with that, and there are many top Japanese restaurants that now operate on an invite-only basis, with tourists unfortunately drawing the short end of the stick.
However, not all of these restaurants are near impossible to get into, with many of the top-rated spots eventually making their way onto curated booking platforms such as Omakase. Listing some of the best restaurants in the country, Omakase is essential if you want to secure a booking but also find it difficult to navigate the language barrier.
An alternative is to make use of your hotel concierge. The aforementioned language barrier is difficult to navigate in Japan, and if you don't have any local friends who speak the language, getting a concierge to make all the bookings for you is the next best thing.
Cash rules
Although websites like Tabelog will usually inform you which payment solutions a restaurant uses, it's best to assume that in most cases, you'll only be able to pay in cash. Although Tokyo is very much a technologically advanced society, cash is definitely the preferred method of exchange.
This may seem counterintuitive given countries around the world are moving closer towards becoming cashless societies, but in Japan, where the crime rate is relatively low, the response to alternatives like mobile payments has been muted. This could be because Japan is so exceptionally safe that people still feel comfortable carrying around big wads of cash at any hour of the day.
When you're dining out at restaurants, don't make the mistake of assuming they will take card. There are plenty of ATMs around (usually in convenience stores – kombini in Japanese), so pull out a few thousand Yen (1000 Yen = AUD13.38 at time of publishing) before continuing on your food adventure.
Do it in the daytime
For restaurants in Tokyo, the best option is always the omakase, a Japanese phrase meaning "I'll leave it up to you". This means that the chef picks what you'll eat, taking the often hard decision-making process out of the equation, so all you have to do is sit back and enjoy. However, this is almost always the most expensive way to enjoy some of Tokyo's top restaurants.
An easy fix for this is to pick where you want to dine, and then go during the day. Omakase lunch specials are commonplace, with restaurants offering lower prices to attract city workers. This is an especially useful way to try out some of the city's best sushi restaurants without blowing an entire week's budget in one sitting.
Just remember, when it comes to sushi, almost every single chef in Japan is highly skilled and you will always walk away impressed. The differences in the price of a mid-range sushi restaurant and a high-end sushi restaurant just reflect a chef's depth of experience and where they apprenticed in the past. Quality isn't necessarily tied to cost.
If you're still unsure you'll find some hidden gems, here are a few suggestions to get you started.
1. Narikura, Takadonababa
One of the most popular tonkatsu (crumbed pork) restaurants in Tokyo, and the best thing this writer has ever eaten, with no exceptions. This locally famous restaurant is located in a small neighbourhood on the fringes of Shinjuku, only a three-minute walk up from Takadanobaba Station.
Be prepared to join a long queue and wait for up to an hour, ordering from a menu that is not in English (use Google Translate's photo function if needed). Do note that Narikura opened a new location last year in the outer neighbourhood of Minami-Asagaya.
2. Glaciel, Omotesando
Have you ever made an unplanned food discovery so ludicrously addictive you ended up returning for six consecutive days? This writer has; inching up from the perennially packed Dominique Ansel Bakery on the backstreets of Omotesando only to happen upon Glaciel, an ice-cream and pastry shop frequented by locals. Go for their seasonal ice-cream flavours, two scoops at a time, or linger awhile in their upstairs cafe.
3. Savoy, Motoazabu
Lifted from obscurity by a feature from the late great Anthony Bourdain, Savoy is one of the most famous spots for authentic Neapolitan style pizza in Tokyo. As the main strip of Roppongi makes its vague turn into Moto-Azabu, Savoy stands proudly on a quiet backstreet with eight to 10 seats organised around an open kitchen.
There are only two main options here – margarita or marinara – with both made from scratch right before your eyes. Modest toppings are deftly layered onto fresh dough, then the final productis prodded out of the wood-fired oven, the heat of which can be felt as toe-tapping jazz numbers bounce off the walls.
4. Ramen Itto, Shinkoiwa
Catch a train out to Shin-Koiwa station before Ramen Itto starts trading at 11am and join the nascent queue. You're about to experience one of the most endearing ramen spots in all of Tokyo, although the smooth, caramelised tsukemen (where the noodles and broth are served in separate bowls) is just as good as the ramen here – if not better.
5. Ebis Banh Mi Bakery, Ebisu
The classic Vietnamese sandwich has been increasingly prevalent throughout the streets of Tokyo, but few can compete with the almighty Ebis Banh Mi Bakery in trendy Ebisu. Not far from the famous Ebisu Yokocho eat-street alleyway (essential for those after a local experience) and right next to a contemporary capsule hotel, this small, stalwart bakery produces some of the best banh mi sandwiches you're likely to ever have outside of Vietnam.