8 smart ways to beat the crowds in Tokyo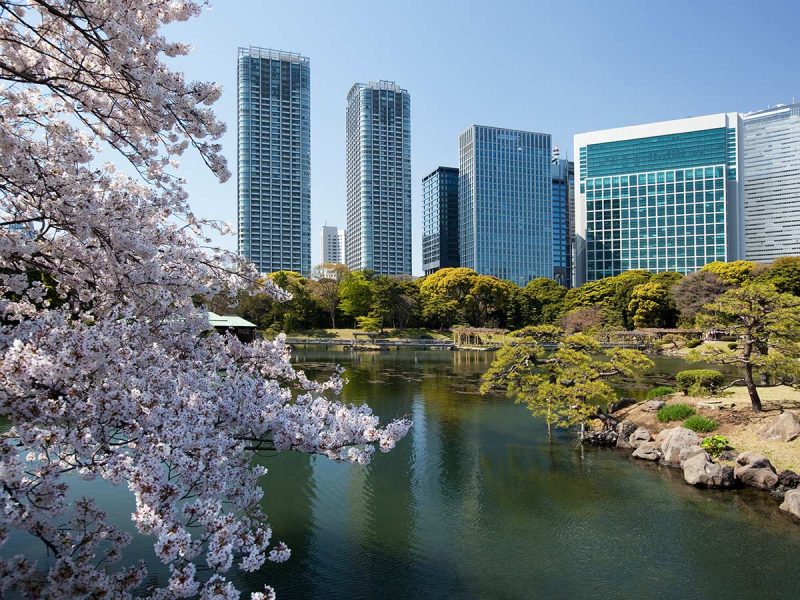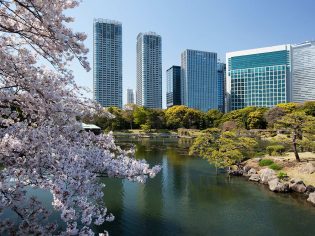 |

THIS ARTICLE WAS CREATED IN PARTNERSHIP WITH Tokyo Convention and Visitors Bureau

|
Tokyo is one of the most compelling metropolises in the world, a riot of neon lights and constant motion that represents the very definition of modernity and progress. But the humanity of the city can be found in abundance at street level, intricately laced between the shiny new skyscrapers.
In a city of almost 14 million inhabitants (and with millions of visitors expected to flock back to Japan now it's fully reopened) finding space to fully appreciate things to do in Tokyo – its stories, history, culture and personality – is about stepping off the well-worn paths and seeking out its quieter experiences.
Here are seven ideas to help you discover what Tokyo has to offer beyond the bustling streets.
1. Go glamping in Tokyo's outskirts
See a wilder side of Tokyo by jumping on a train from Shinjuku to visit the outlying Tama region. The area is perfect for a day trip to hike Mt Takao (Nature Research Trail 1 takes in all the sights along the way), and is especially attractive during autumn when the landscape is ablaze with shades of red, yellow and orange.
Staying overnight affords the opportunity for glamping at the quirky, vintage-furniture festooned Circus Outdoor, or to experience the gracious hospitality of a ryokan (traditional inn) at Kabutoya, with its own soothing onsen and meals created from wild local ingredients.
2. Wander Edo-Tokyo Open Air Architectural Museum
For something different, visit the Edo-Tokyo Open Air Architectural Museum; a 25-minute train ride from Shinjuku, it's made up of reconstructed Japanese buildings, from a historic granary to the home of a former prime minister.
3. Explore Tokyo on foot
While efficient train lines criss-cross the city, the best way to glimpse the soul of Tokyo is by walking its neighbourhoods and parks.
Head to the sprawling Ueno Park, which boasts a zoo, art galleries, museums and quiet repose from 5am; early morning is also the best time to visit during cherry blossom season, when you can see the exquisite blooms before everyone else arrives.
Meanwhile, the new Sumida River Walk is an easy 1.6-kilometre waterside stroll, complete with a glass floor looking down to the water, which meanders from Asakusa to Tokyo Skytree.
For a taste of how Tokyoites live, consider exploring some of the city's residential neighbourhoods. The areas of Nakano, Koenji and Asagaya can be combined with a visit to the delightful Ghibli Museum in nearby Mitaka, which celebrates the wondrous fantasy worlds created by Japan's famed animation studio.
As for inner-city areas like Ginza, Daikanyama, Ebisu and Asakusa, with its shitamachi (literally 'lower city', meaning older, working-class neighbourhoods), walking is all about turning off the main roads and traipsing quiet back streets to find tiny shrines and temples, rice cracker stores making the crispy treats on traditional presses, sweet shops that have been in the same family for generations, and interesting eateries buzzing with local chatter.
4. Wake up early to visit popular attractions
One of the best ways to experience the city at a less frantic pace is by waking before others get out and about. The trend of asakatsu is all about making the most of the quiet and space of the early morning hours, when Tokyo is slowly waking from its slumber.
During this time it's possible to visit iconic temples and shrines like Sensoji (open 24 hours) and Meiji Jingu (open from sunrise) before the throngs arrive, or sit down for a traditional temple breakfast of 18 small dishes at Tsukiji Hongwanji, an easy 10-minute walk from Ginza.
Another irresistible early morning experience is witnessing sumo wrestlers training in one of the city's sumo stables. Located on a quiet backstreet, large windows at Arashio-beya in Nihonbashi allow you to watch the keiko (morning practice; also known as asa-geiko) routine of these man mountains for free from 7:30am.
Many popular attractions are also setting their alarms to welcome early risers. This includes Tokyo Tower, which is open to visitor groups with a reservation in advance; you can survey the city from the main observation deck in the clear air of the morning, sometimes even glimpsing Mt Fuji in the distance.
5. Bike ride through Central Tokyo
Hiring a bike might not be the first thing you think of when mapping out your day, but Central Tokyo is surprisingly compact and easy to navigate on two wheels.
The east-west diameter of the JR Yamanote Line, which runs between Tokyo and Shinjuku stations, clocks in at around six kilometres and is relatively flat; it's the perfect exploration route, letting you stop whenever the whim takes you.
6. Visit shrines off the tourist trail in Tokyo
While Tokyo doesn't want for iconic sights, searching out less crowded yet equally compelling attractions is one of the treats of being a visitor here.
The aforementioned Nezu-jinja Shrine is one of the city's most beautiful but remains largely under the radar – as are the likes of Gotoku-ji Temple in Setagaya, which is dedicated to maneki-neko (Japan's cute 'waving cats' that are thought to bring good fortune), and Atago Jinja near Tokyo Tower, where a flight of 86 stairs takes you to a delightfully unassuming shrine.
7. Go to the Miyashita Park rooftop
Meanwhile, Shibuya's Miyashita Park, originally established in 1930, has been newly reinvented as a shopping and lifestyle complex – but the real hidden gem here is the rooftop park that retains the former greenspace footprint, now boasting a skateboard park, bouldering and beach volleyball facilities.
8. Relax in Hama-rikyu Gardens
The Hama-rikyu Gardens are steeped in hundreds of years of history, involving the shogunate and Imperial household. They are a green haven in the midst of the modern towers of nearby Shiodome. The most pleasant way to arrive is via waterbus on the Sumida River Line.
Once there, stroll the manicured Edo-period gardens, which include ponds, bridges and former duck hunting grounds used by the shoguns (look for the memorial constructed to console the spirits of the ducks), and enjoy matcha tea and delicate traditional sweets at the delightful Nakajima-no-ochaya teahouse.
For more ideas on beating the crowds in Tokyo, visit tokyotokyo.jp.