Japanese ryokan etiquette 101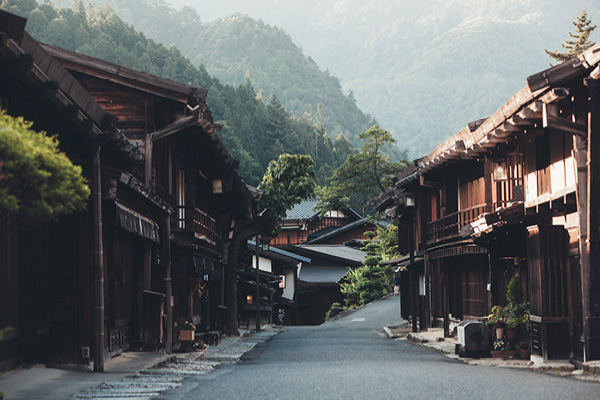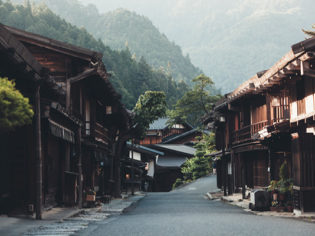 A night at a traditional Japanese inn offers a glimpse into the daily rituals of life in times gone by. The etiquette can be confusing, so here are the rules to remember when staying à la Japonaise.
Famous for good Japanese food and drink, relaxation and their hot spas, a stay at a traditional ryokan is an authentic Japanese experience not to be missed. Before you make your booking there are some rules you'll want to be aware of in advance to avoid offending your ryokan owners and staff.
1. Arrival time
It's customary for most ryokans to receive their guests in the late afternoon to coincide with dinner schedules (they like to serve it on time at 6 pm and as soon as it is cooked so that you eat it fresh), and because most ryokans are family-run businesses. This helps them ensure the reception is manned for your arrival. You'll have time to unwind after your journey with a cup of tea and a hot bath. You'll find tiny bowl-like teacups (known as chawan teacups) in your room with packets of complimentary tea that are restocked by the staff regularly.
2. Shoes off
Upon entering a ryokan you are required to take off your shoes and don the slippers provided at the genkan, the traditional entryway, before stepping up into the inn proper. It's considered very dirty and offensive to fail to take your shoes off beforehand. Once you reach your room you'll have to remove the slippers too.
3. Slippers off
Bedrooms in ryokans have tatami matting on the floor; never walk on it in shoes or slippers, just socks or bare feet. This is considered just as offensive and unclean as wearing your shoes upon entering the inn.
4. Stick to the schedules
As with the arrival time, it is respectful to adhere to the rather rigid schedules in place at most ryokans. Dinner will be served in either your room or the communal dining room by a maid at 6pm, who will clear it away once you've finished and set up your futon for you. Most ryokans lock their doors around 10 pm, so leave the nightlife exploration to another night. Breakfast is usually served at 8 am and checkout is at 10 am.
5. Day and night differences
Rooms are set for day and night time use, with a low table and zaisu (a chair with no legs) placed in the middle of the room during the day, and a comfy futon laid out for sleeping on at night. You'll have a small grain-filled pillow. The maid will arrive in the morning to bring you breakfast and pack up your futon to rearrange the room for the day setting.
6. Dress code
Traditional yukata (translation: bathing clothes) are provided in your room; you can wear them in lieu of clothing while you are in residence, to and from the baths and to breakfast and dinner.
A yukata set consists of a lightweight robe, an obi, a yukata jacket and toe socks.
7. Bathing in ryokans
One of the main reasons for a stay at a ryokan is to experience a soak in a Japanese bathtub. Book in your bath time on arrival as they usually operate to a schedule to accommodate all their guests.
Baths are communal and segregated so check your shyness at the door (along with your clothes) and wash yourself thoroughly before entering the bath itself. There will be wash buckets with soap and shampoo to use beforehand; rinse off all soap before getting into the bathtub. The bath water isn't changed in between guests, so it is important to wash yourself thoroughly and not bring in dirt or water into the communal bathing water.
When you're ready to get out you can change into a yukata (the cotton kimono that you will need to bring with you from your room).
8. Help maintain the peace and quiet
Treat your stay in a ryokan similar to the way you'd behave at a health retreat. Most people are there to enjoy the peace and embrace the zen. Try to talk quietly and move thoughtfully around your room and within the inn itself to ensure you don't disturb the other guests.
9. Special meal requests aren't usually available
If you do have any special dietary needs you will need to advise the staff of these when making your booking. They usually aren't able to make last minute meal changes and don't accommodate many dietary requests, so keep your expectations low.
10. Don't expect the staff to speak English
Prepare yourself for a language barrier as very few ryokan staff are able to speak English. Using your hands to sign what you're trying to communicate can help. You'll also find there are signs in English posted up on the walls to let you know the rules you need to follow during your stay. In some cases you will need a Japanese-speaking acquaintance to make your booking, as some ryokans don't like to accept foreign guests unless they are confident you understand the customs required to stay.
For more information on where to stay and what to do in Japan, read our ultimate guide to travelling Japan.
LEAVE YOUR COMMENT