13 Japan foodie experiences to rival the Tokyo fish market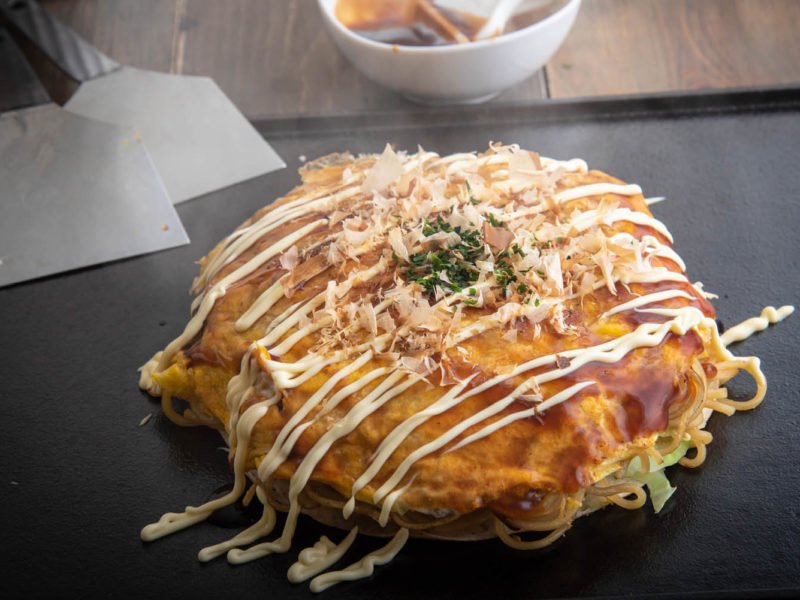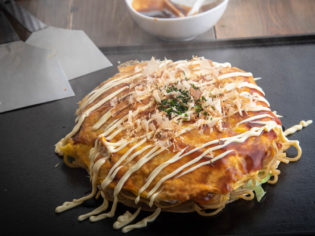 From a tempting tempura bar in an old Kyoto geisha district to bustling markets and barbecue joints in the 'nation's kitchen', Osaka, here are some tried and tested experiences to fill the gap left by the relocation of one of Japan's favourite foodie spots, Tsukiji Market.
Taste buds in Japan and around the world were saddened at the closure of the famed Tsukiji Market (also referred to as the 'inner market') on 6 October 2018. Although the outer market remains open for business, it has been argued that the soul of Tsukiji departed when the inner market relocated to Toyosu and reopened as Toyosu Market. Many die-hard foodies have lamented that it's just not quite the same experience.
Fortunately, Japan is positively teeming with gastronomic delights to fill the void. Your stomach is in for a treat with these epicurean indulgences.
Kagoshima
1. Kumasotei
Kumasotei restaurant is in Kagoshima, a peaceful prefecture located in the most southern tip of the country. One of the specialties in this part of Japan is undoubtedly their raw chicken dish. And there's absolutely no need to be squeamish – Japanese culture respects and reveres all of its ingredients, including chickens; they're local, free range, and sourced from one of the top-trusted farmers in the area. Preparation is done with exacting measures and why it can be served like beef tartare or carpaccio. Considered a delicacy, the jidori no tataki has an incredibly mild taste and texturally, it is reminiscent of a plump scallop. It's certainly one of those ultimate eating experiences and if anything, will open up flavour doorways and change perceptions about so-called 'boundaries' of food.
2. Tosenkyo Somen Nagashi
A popular choice in the summertime, Tosenkyo Somen Nagashi in Ibusuki is where you're encouraged to play with your food. Nagashi-somen is the signature item of this restaurant and refers to the noodles you 'catch' with your chopsticks as they float by in transparent circulating 'whirlpool' trays provided at each table. Traditionally, the noodles would have flowed through a bamboo tube – but this circulating tray was invented here and is a more effective method of delivery when it comes to handling the large volume of diners. The cool water in the whirlpool comes from the nearby natural Tosen Gorge springs (which sits at a refreshing 13°C year-round). It's a fun and unique experience where you gather the noodles in your bowl and enjoy umami-enriched broth. The meal is rounded out with additional house specialties such as salt-crusted trout, fried fish cakes, and seaweed wrapped sticky rice.
Kyoto
3. Nishiki Market
Nishiki Market captivates all the senses. There's an onslaught of heady aromas and jaw-dropping sights: everything from grilled meats to heady stews. Come hungry and with about two to three hours to spare as you immerse yourself in this magical market haven. Your best bet is to simply wander and take note of sights and smells as they catch your senses. Two tips: do NOT come during rush hour (11.45am until around 1pm). If you can hold off stomach pangs, it's a much more pleasant experience when it's not overflowing with people. A second tip is that if you want to save money, don't purchase the ready-made sashimi platters from any of the vendors. Instead, head to the closest supermarket within Nishiki and get yourself a buxom slab of glistening o-toro (fatty tuna) and have the fishmonger slice it for you. Then devour with reckless abandon outside. There's really no room to linger and lounge so it's best to wander and eat at the same time. Skewers easily solve the 'no utensil' issue, with a prime and palate-pleasing example being the fatty unctuous morsels of grilled eel. Shimmering with sweet teriyaki sauce, the sweet and meaty texture is edible euphoria.
4. Shoraian
Shoraian is in the district of Arashiyama, approximately 30 minutes west of central Kyoto. The area is famous for natural beauty and its top sight, the Arashiyama Bamboo grove with its otherworldly, towering stalks. Afterwards, people head to Shoraian for the ultimate in tofu tasting. Yes, even the most staunchest of carnivores will be wooed by this cuisine that's done with a lot of kokoro, or heart. It's perhaps one of the few places in the world where tofu (a very much underrated ingredient) is treated with the utmost respect, care and preparation. This relatively humble food is prepared in many creative ways best showcased through its kaiseki (multi-course Japanese dinner). Standouts include tofu ice-cream and agedashi tofu (deep-fried tofu nestled in dashi broth).
5. Tempura Endo Yasaka
Tempura Endo Yasaka is situated in Gion, one of Kyoto's most famous geisha districts, and boasts not only a sublime dining space, but a rich history too. Over a century old, the sukiya-style building was once an ochaya 'teahouse' where geishas would party into the wee hours of the morning. Today, it welcomes diners with tempura bars, authentic tatami rooms and Japanese gardens. Kyoto-style tempura is the must-order here, ideally via its tempura tasting menu. The batter is ethereally light and crispy – which is the perfect vehicle to house locally sourced freshwater fish, mountain-grown vegetables, and its most famous dish, the sweetcorn tempura.
6. Chifaja Karasuma Bukkoji
Chifaja Karasuma Bukkoji – the words 'buffet' and 'All You Can Eat' (AYCE) can sometimes be a red flag for foodies and epicureans in other parts of the world, but in Japan, it's positively fine fare and incredibly well priced. After all, where else can you get ACYE kuroge wagyu (sourced from the Miyazaki prefecture) at around 4400 Japanese yen, or $55, for dinner?
At Chifaja, you channel your inner barbecue master and grill all of your own meats, choosing from an impressive list – everything from standard cuts such as skirt and tenderloin to organ options such as heart and intestines. With over 75 items to choose from, you can also get your fill of local dishes such as choregi salad (with homemade wasabi dressing), its famous beef tendon stew and black wagyu tartare. Another pro tip: Wear your stretchy spandex pants for this feast.
Osaka
7. Kuromon Ichiba Market
Kuromon Ichiba Market is over 100 years old but with its youthful spirit, you'd never know it. The hustle and bustle of the crowds (on average, over 30,000 visitors per day) and the boisterous energy that emanates from its friendly and smiling vendors is one of the many draws. But it's obvious people come here for unparalleled fresh delicacies such as treasure troves of sea urchin (uni), fried Ezo abalone, freshly shucked raw oysters and whole grilled octopus. It's ideal to come in for a wander and make a mental checklist of everything you want to eat. Queues are often inevitable but if you can avoid rush hour, it's a more pleasant experience to visit between 2pm–4pm. Best of all, many of the stalls can prepare and cook meats and seafood for you on the spot.
8. Tenka
Tenka, inside the Hilton Osaka Hotel, is the best kind of teppanyaki 'dinner and a show' meal where chefs exhibit their deft artistry and skills as they prepare grilled dishes before your eyes. It's also one of the more romantic date night options with the Nishi Umeda cityscape greeting you upon entry. Request a seat by the counter in front of the chefs and let your taste buds be whisked away on a multi-coursed journey of seafood and pristine meats such as kobe and wagyu. Standout creations include sautéed foie gras on braised Japanese beef cheeks; and grilled spiny lobster finished with herbal-earthy lemongrass sauce.
9. Olympia
Olympia was made for the Gods, eating champions, and well, foodies. Located inside Hotel New Hankyu, this is another (extremely) popular AYCE spot that locals and visitors flock to. It anticipates the crowds by designating appointment cards for dining. Pro tip? Get your hotel concierge to make all arrangements and a reservation in advance so you can avoid disappointment and any potential language barriers upon arrival. It's sensory and stomach overload, so have a sort of game plan in mind (e.g. pass on the simple salads and say yes to the sublime sashimi) and watch out for specialties that debut at certain times throughout the evening which include tuna tataki (cut and prepared straight from the massive hanging fish on display), monster salmon rolls, seafood paella and an unforgettable dessert 'smoke and sound' show.
Tohoku
10. Furukawa Fish Market
Furukawa Fish Market (also referred to as Aomori Gyosai Center) is located in Aomori City (the northern tip of the mainland), and overlooks the stunning Sea of Japan. Here, the specialty is a seafood donburi dish called nokkedon; it is essentially a rice bowl topped with local seafood, shellfish, crab, seaweed, roe and fish. Think of the experience as a choose-your-own appetite adventure. You purchase meal tickets and exchange them for ingredients. Beginning with the 'foundation', white rice, from there you're encouraged to wander and explore the vast market and fill your bowl with goodies such as Aomori's lush scallops (a crowd-pleaser), tuna, ika menchi (squid mince), charcoal fish and crispy tempura.
Hiroshima
11. Nagataya
You'll have to forgive and overlook the fact that Nagataya is a fully fledged 'touristy' spot, but despite the onslaught of visitors snapping selfies here, it's worth the wait for the famous made-to-order okonomiyaki. This beloved dish is akin to a savoury pancake with toppings of your choice. Instead of pancake batter, the bottom of the creation is composed of noodles (soba or udon) – from there, it's layered with an endless combination of toppings and ingredients. With this spot being so popular, lines are unavoidable during rush-hour meal times but the staff here are extremely proficient at managing this. While in line, you're given a menu to place your order prior to getting a seat. And by the time you do sit down, the fresh and hot food arrives promptly. Another of this restaurant's clever features is the ingenious personal flat-tops provided to all diners. Because of the sheer size of the okonomiyaki (it is, perhaps, larger than your head), you couldn't possibly eat it quick enough before it gets cold. With the sizzling flat-top, you're welcome to enjoy at your own pace, cutting off hot, fresh pieces as you go. If it's your first time dining here, the best choice is the obvious one – the 'original', which features pork, squid, shrimp and is topped with squid chips, a mountain of green onion and a raw egg on top. And if you're feeling indulgent, add gooey cheese into the mix.
Tokyo
12. Shinjuku Kappo Nakajima
Shinjuku Kappo Nakajima is an intimate and welcoming restaurant, but first – you'll have to find it. Tucked away down one of the labyrinth of streets, the one-Michelin star spot is located in a non-descript alleyway and down a flight of stairs. But once inside, you're transported to an oasis of zen, and greeted by the master-chef himself: Sadaharu Nakajima, whose family culinary legacy stretches back to 1931, when his grandfather Teijiro Nakajima opened an eatery in Ginza. Aside from the servers, you'll likely be the only English speaker and surrounded by a sea of locals – an excellent indication that you're the right spot. There's no menu, rather you're given an omakase (meaning 'I'll leave it up to you', AKA chef's choice) multi-course experience. Everything is dictated by the seasons and what chef and his team brings in fresh from the market every day, but highlights can include supple skewers of octopus, miso-marinated salmon belly, and delicate tofu custard with seaweed.
Fukuoka
13. Chikae
Opened in 1961, it's a popular choice among locals for good reason: the standout feature of Chikae's restaurant is the sprawling rows of ikesu (tanks) in the centre of the room which are literally swimming with fish, shellfish and crab. You choose your 'catch' and watch it transformed into ikizukuri, where chefs slice the fish and present is as sashimi at the table in its 'original form'. In other words, it'll look as though it jumped up out of the water and onto your plate. It really doesn't get fresher than this. And if you truly want to channel your inner dining-daredevil at the same time, add blowfish/pufferfish (AKA fugu) to your meal. Not to worry, at most- you *may* get the mildest buzz/tingle on your tongue or lips from enjoying the fish; the poisonous components (ovaries, kidneys, skin, eyes, liver and intestines) have been skillfully removed by the chefs (who must undergo rigorous examinations to procure a licence in order to be allowed to prepare it).
LEAVE YOUR COMMENT