A beginner's guide to skiing Hakuba Valley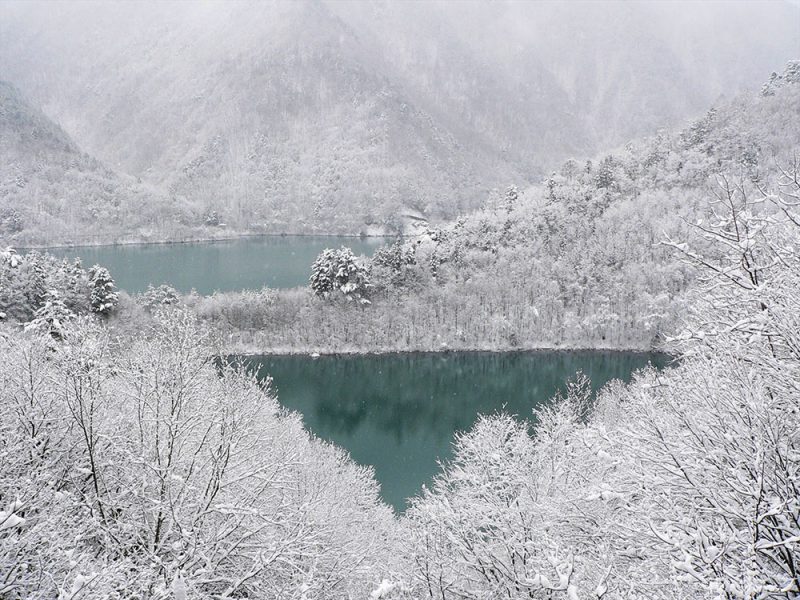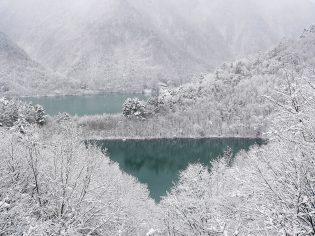 |

This Article was created in partnership with HakubaValley

|
The first-timer's guide to skiing Japan's HAKUBAVALLEY
Japan's largest alpine area, a combined 10 resorts across three major towns, offers a little something for everyone. Here's how to get the best out of it. (If you are thinking of taking the family, make sure you read our guide to Hakuba for families.)
HAKUBAVALLEY offers the Japanese ski experience you have been looking for. It's the place with all the snow – some of the most abundant in all of Japan, a country already well known for its deep powder. It's the largest alpine resort area in the country, nestled at the foot of the Northern Japanese Alps, and yet still only three hours from downtown Tokyo.
About the only problem skiers and snowboarders will have with HAKUBAVALLEY is deciding how best to approach it, how to utilise more than 100 ski lifts across a variety of terrain that will suit all abilities, how to choose between more than 30 onsens, or hot springs, and more than 200 different accommodation options.
And that's before you've even considered there are actually three main bases that visitors to HAKUBAVALLEY can use – Hakuba Village, Omachi City and Otari Village – which each provide access to the mountain resorts, and allow you to buy the HAKUBAVALLEY Day Pass, which gives skiers and boarders access to 10 resorts on one pass, plus use of the HAKUBAVALLEY shuttle bus to pass between them.
For those wondering how to approach this amazing destination, the following is a brief run-down of each town, and its features that will appeal to various types of travellers.
Hakuba Village
This is perhaps the most popular base for skiers and snowboarders in HAKUBAVALLEY, with easy access from downtown Tokyo via the shinkansen, or bullet train, to Nagano, and then a bus direct to Hakuba Village. There's easy access, too, to the snow itself, particularly Hakuba Happo-one Snow Resort – popular with families due to its on-mountain childcare facilities, as well as expert skiers and snowboarders who love steep terrain – with ski-in, ski-out accommodation on offer in Hakuba Village.
There's charm aplenty here, from the quiet, snow-covered streets to the sight of mountains towering above and Sanosaka is ideal for both beginners and intermediates, who will be bowled over by the on-mountain views of Lake Aoki. (Ed: 2021-2022 Winter season closed in Hakuba Sanosaka)
Stay here and you'll also find it easy to get to the interconnected Hakuba47 Winter Sports Park and ABLE Hakuba Goryu Snow Resort, as well as Hakuba Iwatake Snow Field, just to the north. There's plenty of different accommodation options, too, ranging from deluxe hotel rooms, to self-contained apartments (rare at Japanese ski resorts) to ultra-cheap backpacker-style hostels. Probably the main attraction of Hakuba Village for international visitors, however, is the ease of getting around here, even if you're new to Japan and are unfamiliar with the culture and language.
Hakuba Village is very much foreigner-friendly, with English spoken throughout, including in bars and restaurants, which are very likely to have English menus. Local onsens, or hot-spring baths, are also used to hosting foreign guests.
Given its popularity with international visitors, Hakuba Village also has a great après-ski scene: most hotels have bars attached for post-ski drinks, and there are some excellent Western-style pubs and local-style izakaya spread throughout the village, all of which will be jumping throughout the ski season.
Omachi City
As the name suggests, Omachi City is a much bigger settlement than Hakuba Village, about a half-hour bus ride to the south. It provides easy access to HAKUBAVALLEY's southernmost resorts, including Jigatake and Kashimayari . Jigatake Snow Resort is ideal for beginner skiers and snowboarders, with wide, cruisy runs that are never too crowded, while Kashimayari Snow Resort boasts 5000 metres of downhill with stunning views of the Japanese Alps.
Omachi City itself is a pleasant, friendly place, manageable in size though still with the facilities and conveniences of a city. This is the area to base yourself in if you fancy staying in a ryokan, a traditional Japanese inn, which often has an onsen bath on-site, and provides sumptuous Japanese meals to guests for breakfast and dinner. Many of these ryokans are clustered around Omachi Onsenkyo, a hot-spring district dotted with outdoor hot-spring baths, the perfect places to relax after a long day skiing or snowboarding.
In terms of nightlife, most visitors head out in the evenings to Shinano-Ōmachi Gourmet Street, a bustling thoroughfare filled with restaurants and izakaya, the perfect place to sample local Ōmachi specialties such as steamed vegetable dumplings, Ōmachi-style Japanese curry, and local sake, which is considered some of the finest in Japan.
Otari Village
Powder hounds, this is where you want to be. If you're visiting Japan because you've heard stories of waist-deep powder snow, of metres and metres of snowfall week after week, then Otari Village is the perfect place to base yourself.
This is the closest settlement to Hakuba Cortina Snow Resort, which receives the heaviest snowfall of the region – all of HAKUBAVALLEY's snowfall records have been set here – and thus has the most reliable powder-ski conditions. Cortina is also well known for its back-country access and its tree skiing, and it's also connected via lift and ski run to Hakuba Norikura Onsen Snow Resort next door.
Otari Village itself is cosy and quiet, the ideal place to relax and take it easy after a big day negotiating powder-heavy runs. There are nine onsen options here, which all enjoy views of the surrounding alpine splendour. Otari also has a few traditional restaurants, though those seeking more active nightlife can take the evening shuttle bus over to Tsugaike Mountain Resort, about 15 minutes away, to enjoy a few drinks with like-minded après chasers. Otari is the quieter, more traditional side of the Japan ski scene, perfect for couples and families, and it's a truly memorable experience.
Find out more about and local snow resort guides at HAKUBAVALLEY.
LEAVE YOUR COMMENT