The 10 best ski resorts in the Hakuba Valley for families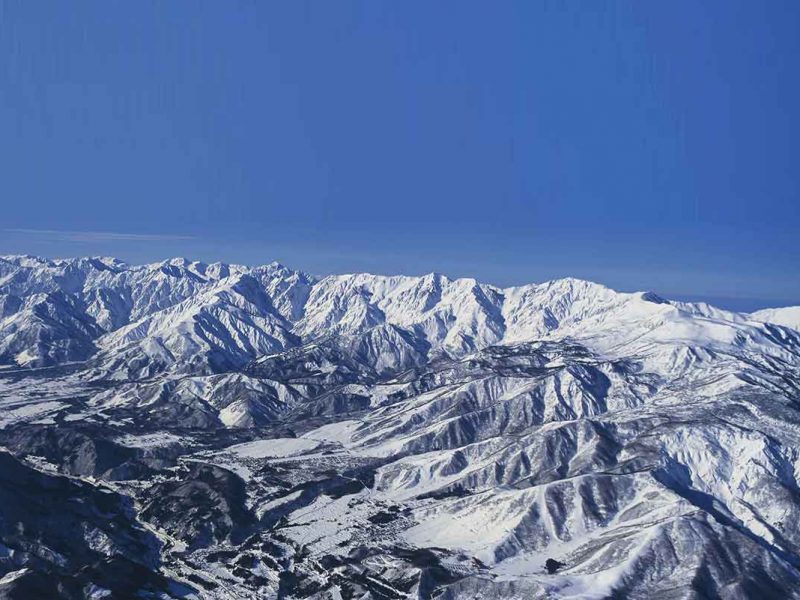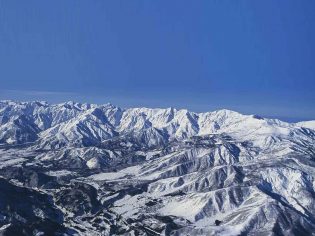 |

This Article was created in partnership with HakubaValley

|
Your guide to Hakuba Valley's ski resorts
As Japan's largest alpine area, there's plenty to explore in Hakuba Valley, including a phenomenal 10 separate resort areas. Here's what makes each one special.
One lift pass, 10 ski resorts. That's what is on offer for visitors to Hakuba Valley, the chance to buy one single lift ticket – the Hakuba Valley Day Pass – and have access to 10 separate mountain resorts, each with something unique to offer, and each with something different to appeal to skiers and snowboarders, regardless of their level of on-snow expertise.
We're talking resorts for powder hounds, for families, for cruisers and for après-ski lovers, and for those who would like nothing better after a long day on the slopes than to soak in a hot-spring bath, surrounded by alpine splendour.
If you're planning a trip to Hakuba Valley, these are the 10 best options (in no particular order).
1. Jigatake Snow Resort
Hakuba Valley's southernmost mountain resort Jigatake Snow Resort is perfect for beginners and family groups, with plenty of wide, cruisey runs and a relaxed atmosphere. Those looking to get their hit of adrenaline can always tackle some of the treed runs towards the top of the mountain; however, with a ski lift designed just for children, and spectacular views from the slopes over Azumino, this is a great destination for taking it slow.
2. Kashimayari Snow Resort
Working our way towards the north, the next resort is a Kashimayari, a local favourite, and one in which you will be able to experience a truly Japanese atmosphere. Kashimayari is a great place to avoid the crowds of some of the bigger resorts: and although it's compact, there's 5000 metres of downhill to enjoy here, plus a snow-tubing park. At the base of the mountain, Central Plaza 1130 offers restaurants, shops, accommodation and outdoor onsen baths.
3. Blue Resort Hakuba Sanosaka (2021-2022 Winter season closed)
Sanosaka is another quieter alternative to central resorts such as Happo-one, a modest area that nevertheless has plenty to offer beginners and intermediate skiers and snowboarders, with long, gentle runs and a laid-back, local atmosphere – not to mention incredible views over Lake Aoki. Fun fact: Sanosaka is also dog friendly, so if you fancy meeting a few Japanese pooches, this is the place to do it.
4. ABLE Hakuba Goryu Snow Resort
Goryu is big: we're talking three separate ski areas here – Alps-Daira, Toomi and Iimori – as well as direct access via gondola to Hakuba47 resort next door. With almost 1000 metres of vertical to play with, you could ski or ride here for days and not get bored. Goryu is renowned for the quality of its snow, as well as its panoramic views of the surrounding Alps. This is a great resort for beginners and families (each ski area has its own childcare facilities and kids' ski areas), though there's also plenty of advanced terrain, and a snow park, for the more experienced.
5. Hakuba47 Winter Sports Park
If halfpipes and massive kickers are your idea of a good time, then Hakuba47 is the place to be. This resort features Hakuba Valley's best terrain park, with jumps and rails and boxes designed for a range of abilities. There's also some great tree skiing and riding here. Beginners will still find trails to suit at Hakuba47, and there's an excellent ski school here too.
6. Hakuba Happo-one Snow Resort
This is Hakuba's best known and most popular resort, Happo-one situated right above Hakuba Village, and the obvious spot to begin your Hakuba Valley adventuring. Events for the 1998 Nagano Olympic Games were hosted at Happo-one, and the resort is still well known for its steep runs and epic powder – not to mention more than 1000 metres of vertical. Though the resort is best suited to experienced skiers and boarders, there are child-friendly learner slopes here, plus childcare onsite. Happo-one also has the broadest choice of on-mountain food, and a vibrant après-ski scene.
7. Hakuba Iwatake Snow Field
If it's a clear day, head on over to Hakuba Iwatake Snow Field and take the gondola to the top: the panoramic views are truly jaw-dropping. Regardless of the weather, however, this is an enjoyable, laid-back resort that's ideal for intermediate skiers and snowboarders, with plenty of wide, cruisey terrain that generally remains uncrowded. Highlights here include HAKUBA MOUNTAIN HARBOR, a food and beverage outlet at the top of the resort with incredible views, and Iwatake no yu, the onsen at the base of the mountain.
8. Tsugaike Mountain Resort
Families, look no further than Tsugaike. This place is paradise for children and beginners, with a huge area of wide, gentle green runs on the lower part of the mountain, and longer greens that run top-to-bottom above. Tsugaike offers multilingual ski schools, on-mountain childcare facilities, and several kids' play areas. There's also a few treed runs and a terrain park for those with a bit more experience.
9. Hakuba Norikura Onsen Snow Resort
As the name suggests, Norikura is known for its hot springs, in particular Hakuba Alps Hotel, right at the base of the mountain. There are other reasons to come here too, not least the reliable powder snow, as well as the on-mountain connection to Hakuba Cortina Snow Resort next door. Norikura is very much family friendly, with plenty of gentle trails that will suit all abilities, as well as a dedicated children's area. For more experienced skiers and riders, there's also a moguls course, and plenty of tree runs.
10. Hakuba Cortina Snow Resort
Cortina is all about snow: bucket-loads of that famous Japanese powder. This resort can receive up to twice as much snowfall as some neighbouring mountains during the season, and reliably delivers the 'japow' experience. There's tree skiing at Cortina, or more open expert and intermediate trails. Cortina does have a reasonable range of beginner runs, too, and boasts ski-in, ski-out accommodation at the 253-room Hotel Green Plaza Hakuba, which also has three restaurants and onsen facilities onsite.
Find out more about and local snow resort guides at Hakuba Valley.
LEAVE YOUR COMMENT