5 Kyushu experiences you don't want to miss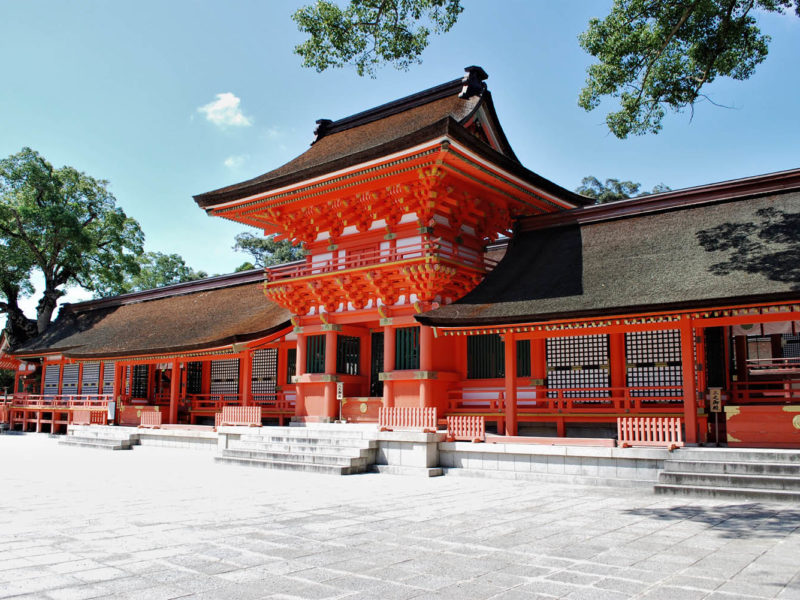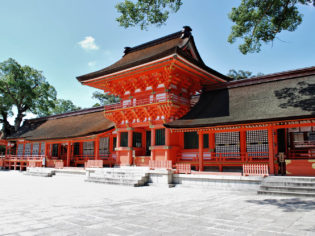 Your essential itinerary for exploring the best bits of Kyushu, Japan's southern paradise.
Kyushu, the southernmost of Japan's four main islands, is home not only to the country's onsen capital and the birthplace of Japanese mythology, but to a unique fusion culture of religions and a magnificent landscape carved by volcanic activity too. Here are the highlights you can't miss.
Here are the five best things to do on Kyushu.
1. Experience Rokugo Manzan culture
Fly into Oita Airport before driving to the Kunisaki Peninsula – a remote corner of Oita Prefecture – for a glimpse into its local religious culture of Rokugo Manzan, a blend of Buddhism, Shintoism and ancient mountain worship. Two of the best places to experience it are the 12th-century temple of Fukiji, the oldest wooden structure in Kyushu, and the majestic Usa Jingu Shrine, where this intriguing culture originated over 1300 years ago.
2. Beppu's hot springs and beyond
The seaside town of Beppu in Oita Prefecture is famous for being the hot spring capital of Japan – with its seven 'hells', or jigoku, creating colourful photo opportunities and its old district Kannawa, where steam rises from the streets to atmospheric effect, perfect for discovering on foot. On top of this, visitors will encounter a town with a thriving culinary and cultural scene.
3. Miyazaki's myths and legends
Leave Oita for Miyazaki Prefecture, stopping at Omi Shrine in the port city of Hyuga. Dedicated to the sun goddess Amaterasu, this small but beautiful shrine is built on columnar rocks overlooking the sea and is associated with Japanese legend and identity.
Continue on to Takachiho, a picturesque mountain town and the birthplace of Japanese mythology. Visit the spectacular Takachiho Gorge – formed long ago by lava from nearby Mt Aso – and relax with a boat ride on the water below a cascading waterfall.
Then, head to Amano Iwato Shrine, where Amaterasu herself is said to have hidden in a cave – plunging the world into darkness – before being lured out by her fellow deities; it's one of the most famous stories in Shinto lore. Later, watch this legend reenacted in a traditional Yokagura dance at the peaceful Takachiho Shrine.
4. Mt Aso and more
The landscape changes dramatically as you drive out of Miyazaki into Kumamoto Prefecture to the fringes of Mt Aso: this active volcano, one of Japan's largest, is surrounded by lush farmland. This unique region is vast and deserves plenty of time to explore, but don't miss the grand Mt Aso Nakadake Crater, with its smouldering emerald-green caldera lake and the scenic and surprising Nabegataki Falls. Overnight in Aso City and fly out of nearby Kumamoto Airport.
5. Cruise the rails with Seven Stars
The Seven Stars rail cruise around Kyushu is not named for its luxury (although it does reach that level of comfort) but for the seven prefectures of Kyushu. The onboard suites are sumptuous works of Japanese art (the hand basins in the suites are limited edition) which explains the popularity of the three night tour (there is a one night version). The suites come with private lounge, bedroom and shower. Enjoy a predinner drink at the Blue Moon lounge and bar before dining on some of the Kyushu's greatest dishes in the Jupiter Dining Room. The train is so popular, guests enter a lottery for tickets. The lotteries are conducted twice a year every April and October.
LEAVE YOUR COMMENT