What to do in Takachiho, Japan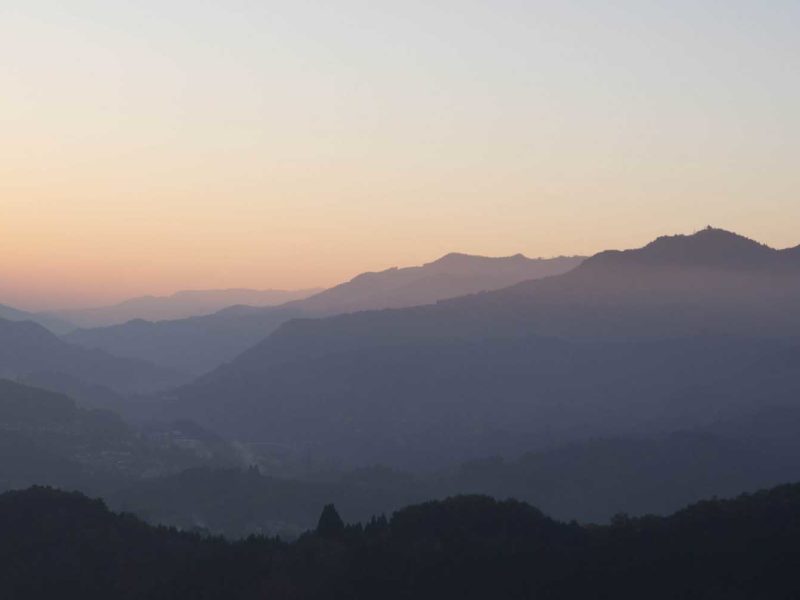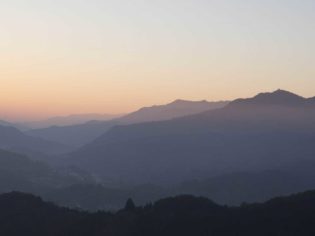 Located on the Southern island of Kyushu, the remote mountain town of Takachiho is the mythological birthplace of Japan, boasting shinto shrines, natural wonders and out-of-this-world beauty.
The misty mountain town of Takachiho has no high-speed train connections or highways leading to it. Instead, it takes a winding drive to get here: one that helps acclimatise you to the scenery in store and makes this off-the-beaten track destination feel gloriously, ethereally removed from the world.
Located in northern Miyazaki – a mountainous, mango-growing prefecture on Japan's southern island of Kyushu – Takachiho's landscape is characterised by deep ravines, lava-carved gorges and waterfalls that plunge into emerald green rivers. In autumn, when the leaves turn a blaze of gold, red and auburn, it's elevated to a level of hyper-real beauty.
Assessing it all from the lofty heights of the town's walking trail or its panoramic lookout, it's easy to see why this ancient land is the mythological birthplace of Japan: where deity Ninigi No Mikoto descended to in order to establish the divine origin of the Imperial Family and where many legends of Shintoism played out. You can explore this mythology by visiting the town's shrines and power spots (a popular concept in Japan, power spots are places believed to impart spiritual energy to visitors).
Top this off with friendly locals who say hello in the street, top-quality produce to sample in cafes and izakayas, and just a little bit of quirk: Takachiho will find a place in your heart. Here are the highlights.
Getting there
ANA flies direct from Sydney to Tokyo's Haneda Airport daily, with connecting flights to Kumamoto Airport; hire a car, taxi or jump on a direct local bus to travel the 65 kilometres from there to Takachiho.
Kunimigaoka observation deck
Early risers visiting Takachiho between mid-September and late November will be treated to a spectacular sight – if atmospheric conditions are just right. Head to the panoramic Kunimigaoka observation deck (a 10-minute drive uphill from town) in time for sunrise to see if the Sea of Clouds manifests: a thick mass of weather that fills the Takachiho basin like cotton candy.
And if it doesn't, the kaleidoscope of colours that plays out on the landscape for a few magical minutes before and after the sun appears over the mountains won't leave you disappointed.
Amano Iwato Shrine
One of Takachiho's potent power spots, Amano Iwato Shrine is the site of a well-known legend of Japanese mythology: the story of the Shinto sun goddess Amaterasu's self-imposed exile in a cave, depriving heaven and earth of all light, and her fellow deities' attempts to persuade her out. The site is located 10 kilometres out of town, and accessed by descending on foot into one of the deep, verdant gorges typical of the region.
Although the cave itself is located on the opposite side of the Iwato River, the walking trail leads to a torii gate and another cave, where the gods and goddesses converged to talk strategy and where previous pilgrims have stacked neat piles of stones. Add yours and make a wish. See this legend reenacted at a Yokagura dance, held nightly at the atmospheric Takachiho Shrine. On Saturdays during winter, this traditional local dance is performed in its original (read: all-night-long) version at locations, largely farmhouses, across town.
Takachiho town
Although it serves as the perfect base for exploring the natural beauty that surrounds it, the picturesque mountain town of Takachiho itself is a rewarding place to spend time.
Wander its atmospheric backstreets and cute main street lined with interesting stores like the Takachiho Gamadase Market, which sells local produce as well as handicrafts and tasteful souvenirs (pick up a packet of pan-roasted green tea to take home). And be sure to stay at the Solest Takachiho Hotel in the heart of it all, which combines modernist design inspired by nature with typical Japanese hospitality and warmth.
Other places to love in Kyushu
Beppu, Oita Prefecture
If you're travelling to Kyushu, don't miss your chance to experience the complete and utter otherworldiness of Beppu, the hot spring capital of Japan. Plumes of steam rise from the ground in the old Kannawa district and are harnessed for use in everything from cooking to bathing, and the famous 'hells' or jigoku – pools of boiling hot spring water coloured red, blue or white according to their mineral content – bubble away around town.
Usa Jingu Shrine, Oita Prefecture
A 45-minute drive north of Beppu and located within a primeval forest, this is one of Japan's most important Shinto shrines (pictured above). Pass through the large vermilion torii gate and take your time to explore the vast and vibrant complex of great halls dedicated to the god Hachiman and representative of the region's fascinating Rokugo Manzan culture, all while trying to wrap your head around the fact that it was built in the eighth century.
Mt Aso, Kumamoto Prefecture
Mt Aso is one of Japan's (in fact the world's) largest active volcanoes, so it's definitely worth a gander. The area has plenty of walking trails and lookout points (check accessibility before you travel at aso.ne.jp) and for something a little different, head to El Patio Ranch for a gentle horse ride through the grassy green plains that surround the volcano.
Indulge in some matcha
We're not saying you should travel to Takachiho just for its soft-serve, but a case could definitely be made. The region is known for its kamairi-cha, or pan-roasted green tea, and one of the best ways to try it is in a freshly made batch of ice-cream dispensed with a smile from a kiosk based near Amano Iwato Shrine; it's creamy and ever-so-slightly grainy in texture and deliciously subtle in flavour.
Another specialty around here is Takachiho beef: tuck into a steak at Nagomi restaurant nextdoor to Gamadase Market.
Wild walks and Wilder Dining
If the town of Takachiho itself feels quiet and devoid of tourists, it's because you'll find them all on rowboats down at Takachiho Gorge, bobbing blithefully while taking in the spectacular landscape that was formed by a lava flow from nearby Mt Aso many moons ago.
It's one of the area's power spots, so harness some energy before continuing along the Takachiho Course (a 12.3-kilometre round walking trail, or olle, from the town centre) through the mountainous region's forests and green tea fields.
Stop for lunch en route at Saizen Mountain School Restaurant: a wonderfully quirky and isolated restaurant with just three tables and based in a tiny outbuilding of an abandoned primary school perched high above town. Preserving the art of sansai ryouri, or wild mountain vegetable cuisine, its welcoming owners create homecooking-style dishes that will be among the best you'll eat in Japan. Book ahead.
LEAVE YOUR COMMENT