8 incredible experiences that should be on your Japan bucket list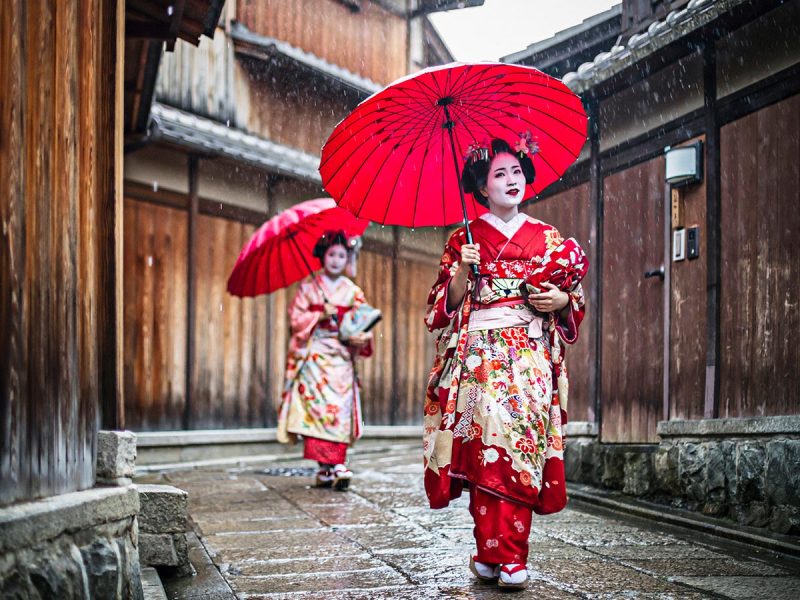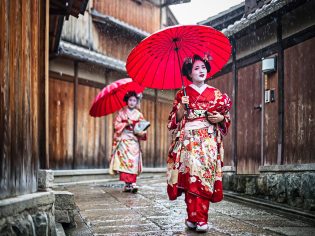 |

This Article was created in partnership with Wendy Wu Tours

|
The news that Japan had reopened for tourism was music to our ears at the end of 2022, so it's likely that a trip to the land of natural wonders is on your 2023 travel shortlist.
For a relatively small country in terms of land mass, all Japan bucket list experiences certainly punch well above their weight when it comes to what's on offer for visitors.
From transformative cultural experiences to foodie meccas that will delight the senses, indulgent relaxation for the wellness-inclined to getting up-close-and-personal with wildlife, these are the adventures across the country you need to tick off on your next trip.
1. Soak in a Beppu onsen
One of Japan's most famous onsen resorts, Beppu is blessed with eight different natural springs – each with public baths and facilities so you can enjoy the soothing mineral benefits of the thermal waters, which can help ease aching muscles.
Aside from onsens, you'll find other forms of bathing across Beppu such as sand baths (soaking in heated sand) and mud baths.
Even the hotels have their own onsens for guest use – the Japan & The Scenic South Tour by Wendy Wu will see you staying in one such hotel, with the opportunity to have a pre-sleep soak at your leisure.
2. Take the bullet train around Japan
As the most famous mode of transport in Japan (if not the world), travelling by bullet train is one of the easiest, quickest and most scenic ways to hop from city to city.
The speedy rail system traverses Japan's islands and major cities, hurtling you along at speeds of 300 kilometres an hour.
Wendy Wu Tours offers a Japan By Rail experience that will take you to highlights across the country's three main islands – Kyushu, Honshu and Hokkaido – over 22 days.
3. Visit Osaka and Kyoto
These two wildly different cities are worth visiting to experience the rich cultural history of Japan.
Kyoto once served as Japan's capital and also housed the Emperor's residence for over 1,000 years. Filled with ancient temples and shrines, it's where you'll find the beautiful orange torii gates of the Fushimi Inari Shrine.
In contrast, Osaka is a bustling, thrumming city which foodies will delight in – the street food and casual dining scene here is top-tier. Both Kyoto and Osaka are part of Wendy Wu's Jewels Of Japan tour.
4. Watch the Sumo wrestling
Sumo is something most of us have little understanding of, aside from what we've been shown in movies. See the real deal in Japan, where the form of wrestling originated back in the Antiquity period.
Japan remains the only country where it is practised professionally, and six tournaments are held across the year – you can see one for yourself on selected departures of the Off-Beat Japan tour by Wendy Wu.
5. Spend Time With Snow Monkeys
Accustomed to humans and therefore able to be observed at close-range, the snow monkeys of the Japanese Alps (also known as Japanese macaques) are incredible to witness, and also extremely cute.
Known for being docile and relaxed, you can enjoy their company on the Wendy Wu Japan Uncovered tour, which will also see you visiting onsens in the region.
6. Partake in a Japanese tea ceremony
A Japanese tea ceremony (known in Japan as 'The Way Of Tea') is not to be missed on a trip to the country.
Rooted in Zen Buddhism, the practice is steeped in history, with origins dating as far back as the 12th century. Every Wendy Wu Tours Japan offering includes a tea ceremony experience, so you won't miss out.
7. See Mount Fuji in cherry blossom season
A visual representation of Japan, Mount Fuji during cherry blossom season is likely to top your bucket list. Occurring during spring, April is the best time to witness the event.
Head to Shizuoka or Yamanashi for those Instagram-worthy photos of cherry blossoms in the foreground against the spectacular Mount Fuji in the background, or take the Wendy Wu Experience Japan tour where you will cruise the Fuji Five Lakes area for stunning vantage points of the mountain.
8. Enjoy the best food in Tokyo
Japan's capital and the country's most popular tourist city is also the birthplace of modern sushi, and absolutely the best place to eat it.
Nigiri is the most popular form of sushi here, where rice is moulded by hand and raw fish is added on top, with tuna being the most popular variation.
There are so many ways to try sushi in Tokyo, but one you should definitely add to the list is via a conveyor belt restaurant. While we have plenty of these in Australia, this style of sushi restaurant originated in Japan and remains the most popular sushi restaurant to this day.
Spend plenty of time in Tokyo on the Discover Japan tour by Wendy Wu Tours, which will also take you to Kyoto and the Japanese foodie capital of Osaka.
Start ticking items off your bucket list at wendywutours.com.au
LEAVE YOUR COMMENT