Boutique luxury cruising starts with Azamara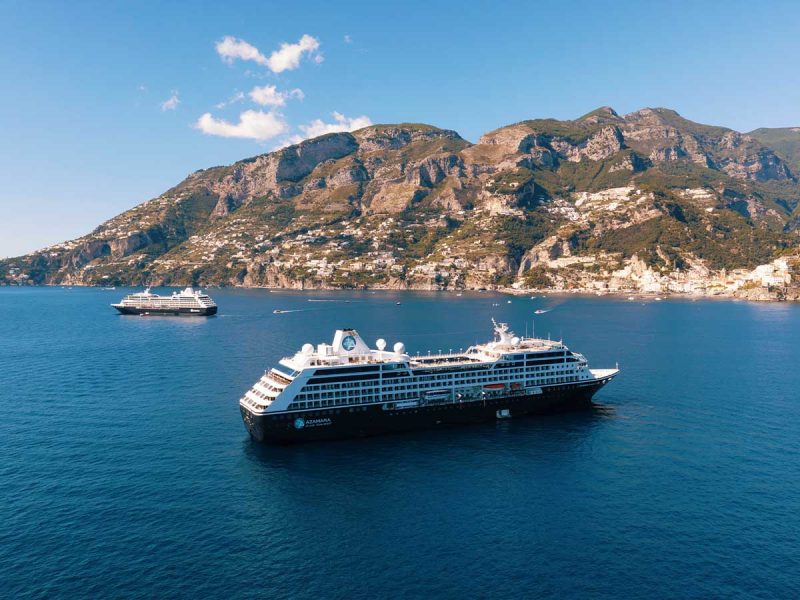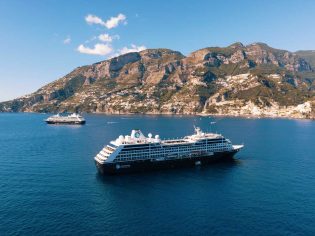 |

This Article was created in partnership with Azamara

|
Get onboard for a cruise with Azamara which emphasises destination immersion.
The last two years have focused travellers on what we really want. We want to visit new places, see new things, learn about the world, immerse ourselves in vibrant cultures and have experiences that bring us joy, insight and satisfaction. The sort of travel that sends us home transformed, and eager to do it all over again.
If that strikes a chord, then Azamara is a great way to see the world. Its cruise journeys are for curious, active travellers with a passion for discovery, whether it's new destinations or classics revisited in greater depth. For those keen to reclaim wider horizons, Azamara has it covered: Africa, South America, Australia, Asia, the Caribbean and, of course, Europe, where, in 2023, all four of its ships offer a collective 95 itineraries covering more than 200 ports and 40 countries.
Azamara has never been about the cookie-cutter experience. It charts its own course between large ships that emphasise the onboard experience and visits predictable ports, and small ships that are slim on amenities and elbow room. This is the cruise line for the open-minded, the well-travelled, and those who never thought they would cruise at all. As our horizons reopen and expand, you might say Azamara's time has come.
Float your boat
Size matters when it comes to cruise ships, and Azamara is a smart choice. Its ships carry around 700 passengers, which makes them considerably smaller than mainstream vessels without having to sacrifice amenities such as a revitalising spa, fitness centre and pool deck.
For mid-sized ships the dining options are impressive, too, whether you fancy a prime American steak, fresh Italian food big on flavour, or poolside grilled fish. The main dining menu, which features an international range, has great vegetarian and vegan options. Meanwhile the ships' wine cellar is stocked with 8000 bottles of wine, many from interesting small-label international wineries. If that leaves you dithering, the sommelier will help guide your choice.
Stylish but unfussy décor, excellent personalised service levels from friendly crew and a choice of lounges and bars to suit your mood are other contributors to the luxury feel. The sophisticated, intimate onboard atmosphere resembles a boutique hotel, though without pretention. These are comfortable ships on which to feel relaxed.
Azamara's ships are small enough to feel exclusive and cosy without ever feeling crowded. They aren't stuffy, nor are they raucous. Guests can be convivial – every journey has a popular deck party, White Nights, for example – but you'll always find tranquil downtime. Relax on a quiet corner of the deck, in a leather armchair in The Den, or in the puzzle-scattered corner of the Living Room.
As you sail you might enjoy a massage at the spa, a fitness session, thoughtful seminars and enrichment lectures, and evening theatre shows. Relax, slide into holiday mode – and save your energy for the next port of call.
Ashore thing
Despite the attractiveness of its ships, Azamara knows that well-travelled guests take cruises to explore the world, not hide in their cabins. No cruise company better caters to being on land. Its mid-size ships can sail into less frequented smaller ports, dock right in the heart of cities, or slip into compact bays where guests can be efficiently tendered ashore.
Azamara has always been destination focused. It not only offers unrivalled itineraries (many of which are country intensive), but combines both world-renowned destinations and off-the-beaten-wave locations. Journeys go beyond the expected to seek out less-visited gems, and to explore beyond the obvious in places you may think are familiar. Days in port are about new experiences, immersive exploration and local connections rather than the predictable.
Azamara offers a wide range of shore excursions ranging from active urban exploration and cultural and foodie experiences to active options such as hikes and kayaking. Pre- and post-cruise land extensions are a further chance to immerse yourself in local encounters or adventure overland. If you've dreamed of seeing orang-utans in Borneo or of riding the fabled Bergen and Flåm railways through Norway, Azamara makes it easy.
What also sets Azamara apart is that its ships linger longer in ports, sometimes with evening departures: perfect for those who want to slow down and enjoy a richer on-shore experience at their own pace, whether it's the chance to hit the nightlife and party scene on the hedonistic Greek island of Mykonos, or enjoy tranquil tapas and wine on a Lisbon terrace as the sun sinks behind baroque church domes.
A guest favourite is the unique AzAmazing Evenings, many hosted in historic venues, designed to connect guests with the local culture. Think opera at Ravenna in Italy, a musical evening at the Grand Master's Palace in Rhodes, or indigenous dance and folklore at Manaus in the Brazilian Amazon.
Each journey also has at least one port overnight for even more opportunity to explore. Who doesn't want to soak up the glamorous after-dark scene in Monte Carlo and next day wander the French Riviera? Who doesn't want to experience the thrill of a safari while docked at Richard's Bay in South Africa? If you never imagined a cruise could take you to the savannah, then it's time to change the way you sea, and enjoy the new wave of cruising.
For more information and bookings, visit azamara.com.