The 14 best travel apps we never go overseas without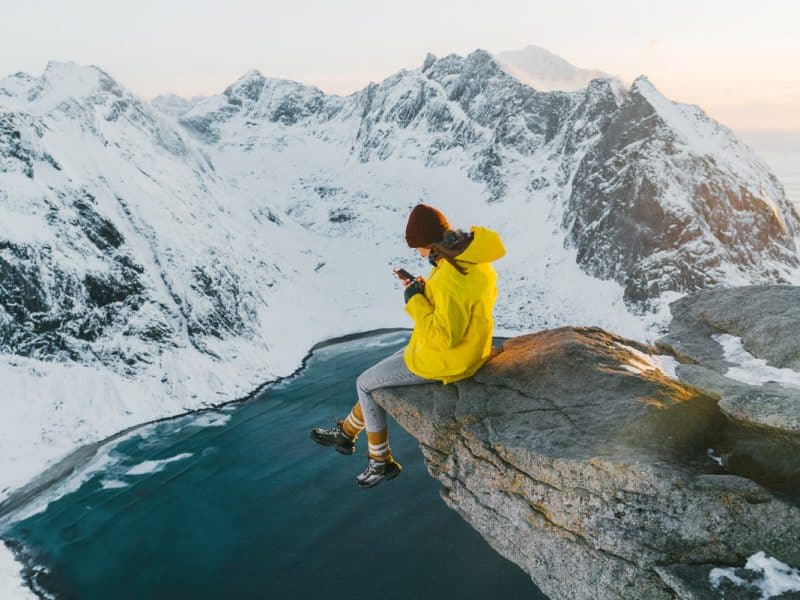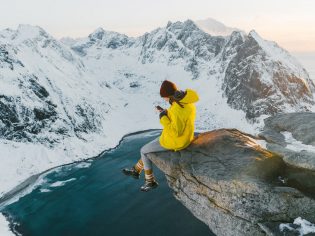 Navigate your way around a foreign city with ease, combat the dreaded language barrier, and find the cheapest flights – these travel apps will make travelling a breeze.
There are so many travel apps that have filled the App Store and Google Play over the years, and it is an almost impossible task to filter through them all to figure out which ones you absolutely need, and which ones are better off forgotten.
Lucky for you, we have tried and tested them and have come up with our list of the 14 best travel apps you can't go overseas without.
1. Google Translate
When travelling to a foreign country, not knowing the language can be pretty intimidating. With a heap of translation apps available, our pick of the bunch is Google Translate.
It's super handy for making yourself understood during short interactions, such as when asking for directions and talking to shopkeepers, as you can dictate or type an English phrase and quickly produce a written and spoken translation. You can display the foreign text full screen to show the other person, which helps if you're struggling with your pronunciation. It's also possible to bookmark key phrases like "where is the train station?" so you can pull them up quickly.
Google Translate will also translate foreign phrases back into English, but keep in mind that it relies on internet access when running on iOS but has limited offline features on Android if you download a language pack.
2. Rome2Rio
A trusty fave that simply can't fly under the radar is Rome2Rio. The ultimate app to help you figure out whether you should drive, bus, train, or fly between cities. Which is the cheapest? Which is the fastest?
We've all been there. It can be complicated trying to figure out which travel options are the best for intercity or inter-country travel. Luckily, Rome2Rio has you covered! Best of all? It's completely free!
3. Citymapper
So, we've established Rome2Rio has you sorted between cities, but what about in the cities themselves? Navigating a new city can be really stressful if you're not accustomed to the local transportation systems. With Citymapper, you'll get around like a local in no time, exploring and enjoying your new surroundings.
Pick your city, then choose a location or your preferred mode of transportation, and Citymapper gives you complete, clear instructions on how to reach your destination the quickest, most hassle-free way whether you're walking, taking an Uber, travelling by train, or a combination of those.
It'll also give you easy step by step directions and will send you alerts if a line is disrupted. The app covers cities in the US, Canada, Latin America, Europe, the UK, Asia and Australia.
4. Google Maps
Google Maps is arguably the best map app on the market, but it is also a game-changer when travelling due to its offline capabilities. You can download a map of the city or place you're travelling to before you leave home and when you don't have access to Wi-Fi or mobile data, you'll still be able to access the map to navigate your way around the destination.
5. LoungeBuddy
There is nothing worse than a long stopover stuck in the airport. Whether anticipated or not, the last thing you want when waiting between two long-haul flights is to be severely uncomfortable, either in the rigid plastic chairs with permanent armrests that force you to sit upright at all times, or on the lovely airport floor.
Been there, done that, DON'T ask.
The only places that offer any respite in the airport are the lounges — but without a membership or business-class ticket, it's a tough break. Until LoungeBuddy came along that is.
After entering your details, the app tells you which lounges you can access at any given airport – even for people who don't have a membership. The app lets you know about any free lounges or ones you can purchase a one-time access pass for.
So, next time your flight is delayed, or you have a long stopover, you'll be happy to have this buddy in your pocket!
6. HotelTonight
Whether you're a free-spirited traveller who doesn't like to plan too far ahead or your booking fell through, no need to stress because HotelTonight has your back.
HotelTonight gives you amazing last-minute discounts on empty hotel rooms. It's incredibly easy to use, and it doesn't take long to reserve a room. You can search by city, attraction, or on the map, and then check out the reviews and photos from other travellers.
You can make reservations further in advance, but the longer you wait, the better the deals are.
7. GeoSure
GeoSure is one of the most useful apps for planning the safety aspect of travelling. The app assigns a 'safety score' between 1 and 100 (1 = low risk, 100 = high risk) to locations based on hundreds of variables such as crime statistics, economic and political data, travel alerts, weather events, etc. – which is especially useful if you're travelling solo.
The scores are continuously measured in over 65,000 locations across the world, covering eight categories:
Women's Safety – safety from all forms of mistreatment, unwanted attention, and violence.
Physical Harm – safety from all forms of physical harm.
Theft – safety from loss of personal or community property by force or other non-forceful means.
Basic Freedoms – safety from arbitrary detention, discriminatory laws, oppressive restrictions, or lack of due process.
LGBTQ+ Safety – safety from all forms of mistreatment, discrimination, and violence committed against LGBTQ+ persons or groups.
Heath & Medical – safety from the effects of inadequate access to medical care, deficient local hygiene, and water or air contamination.
Nighttime/Daytime Safety – overall safety experienced from dusk to dawn.
Overall Safety – an objective measure of the safety quality at a location reflecting a harmonic average of safety conditions including forms of violence, property loss, health factors, and basic freedoms.
8. XE Currency
You might already be familiar with XE Currency, but it is especially handy if you're travelling across several different countries. You'll be able to keep your finances in check and make sure you're not accidentally ripping yourself off because you confused the Moldovan Leu with the Romanian Leu (you'd be forgiven!).
XE Currency takes that extra hassle out of travel and provides live exchange rates that enable you to calculate the prices on your phone. You'll always know the value of every dollar you spend.
9. Trail Wallet
This travel budget app and expense tracker offers a simple, easy-to-use interface featuring colourful pie charts that show the breakdown of all your trip expenses and categories. The best part about it is you can enter your expenses in real-time and see how much of your total trip budget you have left. So, it's effortless to use when you're on the go.
You can enter a total budget for your trip, or a daily budget, depending on what you prefer. It's also possible to add multiple trip budgets at a time and supports hundreds of different currencies around the world, based on current exchange rates.
10. Grab
Most of us probably use Uber to get around at home, however, it's not always available in every destination we travel to. Grab is Southeast Asia's version and has everything from ridesharing to food delivery, just like Uber does. Grab currently operates in Singapore, Malaysia, Cambodia, Indonesia, Myanmar, the Philippines, Thailand and Vietnam
Whatever the ridesharing service, it's such a convenient way to get around so make sure you do your research to see what's used at your destination, and then download it before you go.
11. Beanhunter
As Aussies, we are deeply committed to our coffee. More so than most countries, which means that when travelling overseas it's much harder to get a coffee that meets our high standards.
Throw in a bit of jetlag and we'll be inconsolable. To avoid disaster, the Beanhunter app is here to save the day!
Beanhunter was created by coffee connoisseurs, for coffee connoisseurs. You can find and share your own specialty coffee experiences, near you and in cities all over the world, even those that are tucked away down little alleyways. So, if like us, you're on a quest to find the most decent brew when you travel check out Beanhunter.
12. Netflix/streaming services
I know you're probably thinking, "why would I need Netflix, I'll be travelling," but you'll be spending a lot of time in airports, on buses, trains and the like, plus you'll likely need a few nights downtime in your hotel room too (depending on the length of your trip of course). These are the ideal times to chill out with your fave shows.
You can now download the episodes or movies and watch them later, which is perfect when you need to pass time while waiting for your next flight.
Netflix can be streamed in almost 200 countries and territories, which is why it's a good option for entertaining yourself while travelling overseas. If you're a member of another streaming service with similar features, you might be able to use that instead. Just check before you leave that you can use it internationally.
13. Headspace: Meditate & Relax
Long days travelling can be stressful, and the Headspace app is the ultimate way to unwind with guided meditations to help you with everything from anxiety and loneliness to workouts and sleep.
14. Hotspot Shield
So, we've covered travel booking apps, travel planning apps and travel budgeting apps, but this app is coming in last but not least.
This VPN app allows you to browse online securely when connected to an unsecured network, such as the Wi-Fi networks in hotels, airports, and cafes. Hotspot Shield offers a fast, private and secure network to access the internet wherever you are.