21 things Aussies will need to rethink about international travel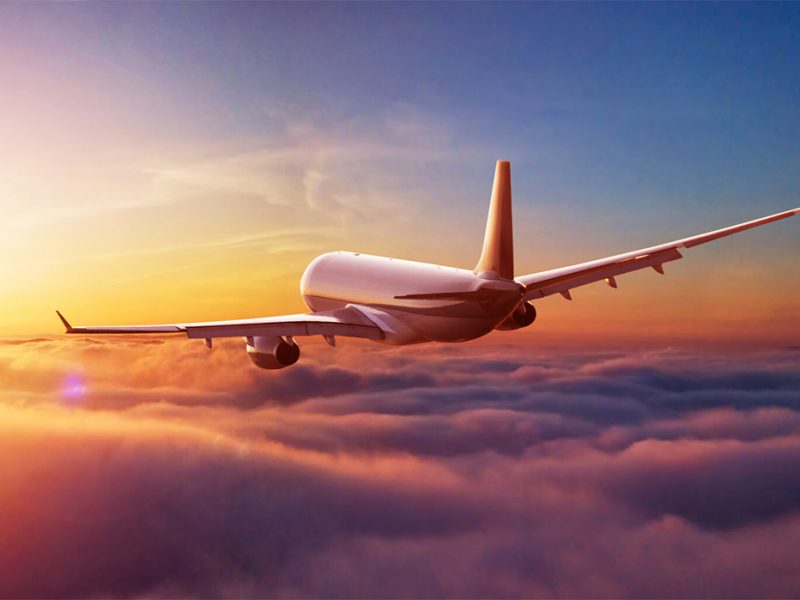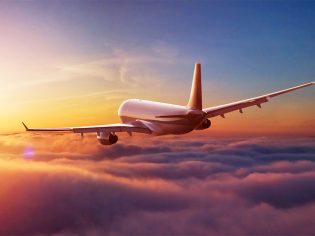 Travel is still a wonderful experience, but the key to travelling well these days is checking and re-checking what you need to make it happen.
Longing to get overseas and travel again? Before you blow the dust off your passport, know that there have been significant changes to how the world approaches international travel. And while our friends overseas have had time to adjust, Australians could do with checking out this cheat sheet to get up to speed.
From vaccination passes to travel bans, here are 21 things you'll need to consider when booking that long-awaited international trip.
1. Vaccinations
Let's start with the big one – vaccinations. If you're an Australian citizen, currently you won't even be able to leave the country unless you're fully vaccinated, have a medical exemption, or have a travel exemption. Get the full list at Smartraveller, as well as the current definitions of 'fully vaccinated'.
Many countries around the world have set limits on what you can and cannot do, based on your vaccination status, including whether you can even enter. For example, a non-U.S. citizen or resident must be vaccinated from a list of approved vaccines a minimum number of days before entering the country. If vaccination status is an issue for you, it may limit the number of countries you can visit, so plan accordingly.
2. Travel agents
Pre-the COVID years, some of us would pride ourselves on our honed Skyscanner searching skills, flicking through flight changes and prices like no tomorrow. Blazing with self-righteousness and independent planning, we would never dream of darkening a travel agent's door.
But in a murky world of extended layover times, unexplained flight cancellations and confusing fine print, the travel agent is your new best friend.
3. That big Europe trip
Say adieu to hopping through a dozen countries in so many days. With a complicated vaccine-pass landscape in Europe for Australians (more about that below), as well as unexpected lockdowns, it's unlikely we'll be able to do the whopper multi-country Europe trip anytime soon. Instead, minimise your stress and maximise your time in a select few locations.
4. Travel insurance
Really read the fine print – for real this time. While it can sometimes be confusing, go over your travel insurance contract with a fine-tooth comb before you sign it. Make sure you understand what you are, and aren't, covered for.
Some companies will be offering COVID-19 insurance on top of travel insurance, covering costs of things such as quarantine or medical costs if you test positive.
Take note, countries such as Cambodia, Jordan and Thailand won't let you in without proving your insurance covers COVID-19-related medical expenses to a certain number of dollars.
5. Holiday leave
Before you start planning your trip away, have a chat with your employer. Like many others, you might have saved a lot of leave, waiting for international travel to resume. To get ahead of every employee who's submitting their leave at the same time, submit yours sooner rather than later.
If you don't have enough leave, it might also be worth seeing if your employer offers time-in-lieu – meaning working extra hours now, to guarantee more time on your trip.
6. Taking your work with you
If you're fortunate enough to be able to work remotely, consider a plan with your workplace on how you and your laptop could live your best #digitalnomad lives if you get caught overseas longer than planned.
7. Group tours
While group sizes in multi-day holiday tours seem to be getting smaller, you might not feel comfortable travelling with groups of any size. That being said, having someone like an agency to guide you through complicated borders, and potentially guaranteeing you get help if you're sick, could give you peace of mind.
8. Travel bans
Things can shift quickly, and travel bans can be put in place against someone who has been in certain countries. Consider the likelihood of this happening to you, and what actions you would need to take if it did.
9. Rental cars
Like in Australia, road trips are becoming the transport à la mode of the EU and North America, with travellers not wanting to risk enclosed and crowded trains, buses and planes. If you want a car, check well ahead to a) guarantee a booking and b) that you won't get charged through the nose.
10. Pre-arrival testing
You'll need a bit of paperwork ready before you take off, including documentation of negative test results. For places like the US, you'll need to present a negative COVID-19 test to the airline before you board. If you know you'll be overseas when you need this done, check out in advance how easy it is to get a PCR or RAT, as some countries have pop up free or paid clinics.
11. Getting on the plane
Once you've presented the requirements needed to get past check-in, it's time to settle in for the flight. This might once have been a simple matter of downloading the latest Liane Moriarty on Audible and packing an extra moisturising night cream, but now there are a few other things to pop into your carry-on.
Number one, pack a few spare, well-fitted and comfy face masks. Remember that embarrassing time you woke up in the aisle seat with drool on your face? Now imagine that … but with a soggy mask that you still need to wear for another 22 hours. You will also be wearing it for extended hours, so a back of the head strap to protect your ears will be a lifesaver. Next up, sanitiser and wipes. While airlines have cleaning protocols in place, you might feel more at ease having them to hand.
12. Layover time
Today, getting off and onto the flight is a slower process, in part to prevent crowding. If you present an itinerary at an airport where you haven't given yourself enough time to get to the next leg, you could face issues.
13. Arrival
Some countries require individuals to quarantine upon arrival. This might be for seven days, like in India, or not at all if you are vaccinated, like in the UK. Countries like the UK, India and Fiji will need you to take a COVID-19 test within a set time of your arrival. Plan your accommodation and itinerary accordingly.
14. Mask wearing
Different countries will have different mask requirements. In Japan, mask-wearing is not mandated, but masks are worn almost across the board. In Austria, the KN95 or FFP2 masks have been specifically mandated at this time. Stock up on whichever you need before you land.
15. Travel apps
Like Australia, other destinations might have check-in apps to research and download. For example, Singaporeans use TraceTogether. Travelling there? Make sure it works on your phone before you leave (or see about getting a token).
The itinerary planning app, TripIt, has a handy feature where it'll tell you COVID-19 rules, such as entry requirements, whether masks will be needed and what check-in apps are needed, for the destinations you have added to your itinerary. TripAdvisor forums are also excellent for getting a feel of how COVID-19 restrictions and rules work in practice, as told by fellow travellers who are already there.
16. Mobile phones and data
To use these apps, and to keep up to date with last-minute changes that may affect your travel plans, make sure you have plenty of data. Check if you will need a smartphone to travel, and consider renting one on arrival, if needed.
17. Getting into venues
As well as submitting to temperature checks, you could need to show your vaccination status to enter spaces like cafes or bars on your travels. Unfortunately, it has been reported by travellers that the Australian International COVID-19 Vaccination Certificate, while invaluable at the borders, is quite unhelpful in this aspect in Europe, as it is not in line with the EU Digital COVID Certificate (EUDCC) in use there.
Until the Australian government gets around to fixing this hefty problem, there are some workarounds. For example, purchasing a 'Passe Sanitaire' at a French pharmacy for use in France, or applying for a Swiss Covid Pass, which is currently recognised for use across the EU. In some countries, you may need to present daily negative tests for a pass.
18. Disconnecting
With the need to stay up-to-date with shifting restrictions, regulations and bans concerning COVID-19, a digital disconnect will be hard. Allot some time in your day to check for changes, but then try to switch off to enjoy a poolside margarita.
19. Extra savings
Your return home might be delayed if you test positive or if there are flight cancellations. While there is a glass-half-full viewpoint to being on an extended holiday, factor this in as a cost. Assess how much savings you will need to spend on accommodation and new flights if you are not covered.
20. Quarantine
Caught that spicy cough? You may need to quarantine. Check out the testing and isolating requirements of each country in advance.
21. Returning to Australia
When you're ready to switch back to Vegemite, there are a few requirements to tick off first. An Australian citizen, permanent resident, or those with an exemption will need to fill out an Australian Travel Declaration at a minimum of 72 hours before departure. You'll also need to show a negative PCR test, and prove you are vaccinated. Each state has their own quarantine requirements once you touch down.