How to prove you're vaccinated overseas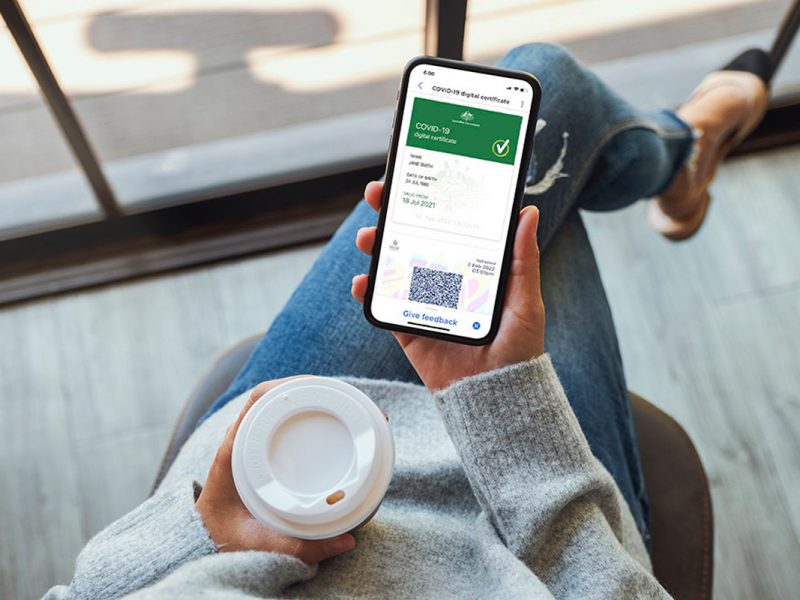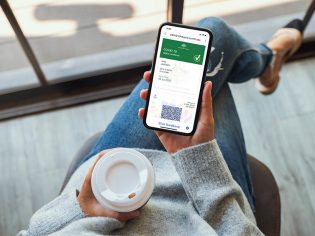 Discover how to navigate the latest travel and health restrictions that may affect your trip
International travel is opening back up to vaccinated Australians, but trying to jump through the administrative hoops and proof-of-vaccine requirements is proving to be a challenge for those travellers who ventured out ahead of the pack.
A key barrier for travellers remains navigating the complex and ever-changing policies and procedures, documentation and administration requirements of your chosen destination – rules and regulations that are constantly in a state of flux.
But don't despair: some countries are proving better than others at catering to incoming international visitors, with clearly defined protocols and easy-to-use apps. Not surprisingly, this includes destinations such as Singapore and Fiji, which make a large percentage of their national income from international travellers.
Do these pesky administrative hoops mean it's time to stop travelling? Absolutely not. But there are things you need to rethink about international travel, including making sure you're up to date with all entry requirements no matter which destination you end up visiting.
Below, we've done the hard work on some of Australia's favourite international destinations. However, this information is subject to change almost daily for some destinations, so be sure to triple check in the lead-up to your holiday.
What do I need to leave the country?
Presently, the Australian government requires all outgoing and incoming passengers to show proof of vaccination. If you're one of the 92.6 per cent of Australians who are vaccinated, you can download your Australian International COVID-19 Vaccination Certificate (ACVC), which can be downloaded online via the Medicare portal on MyGOV.com.au.
The Department of Foreign Affairs and Trade (DFAT) launched the ACVC on 9 October 2021, declaring it "the international gold standard of proof of vaccination" thanks to its visible digital seal technology. It is endorsed by the World Health Organisation and is accepted by airlines worldwide.
However, as many tourists have discovered, beyond getting you onto your flight the AIVC has its limitations – and there are a lot more administrative hoops to jump through before you're able to venture out into the world.
Travelling in North America
If there are stars, stripes or maple leaves in your travelling future, you will need to provide proof of being fully vaccinated to fly into the USA and Canada.
Canada
In Canada, you'll be expected to use the online ArriveCAN app to provide mandatory travel information before and after your entry to Canada, including vaccination details.
Before departure you'll need to get a negative COVID-19 test taken up to 72 hours before your flight. You'll also need to apply for an Electronic Travel Authorisation or eTA visa, which costs CAD$7 (AUD$7.79) and must be completed 72 hours before you travel.
Once on the ground, much like Australia, each province has its own system to administer QR codes for activities like eating out or visiting museums. The requirements are reasonably new and there has been limited feedback as to whether on-the-ground establishments will accept the ACVC, or if you'll be able to apply for a local QR check-in system.
USA
To visit the United States of America, non-US citizens need to show proof of being vaccinated against COVID-19 and also provide a negative COVID-19 PCR test taken no more than one day before departure. Australians also require an ESTA electronic travel authorisation visa to travel into America, which must be filled out in advance. Your airline will also ask you to fill out a mandatory 'travel attestation' form. On the ground, each state's policies towards COVID-19 are as diverse as the states in Australia; some have mandatory mask rules, others do not.
Travelling in the Asia-Pacific
Bali
The biggest reopening news in February is the Indonesian island of Bali. Long a favourite destination for Australians, from February 4th fully vaccinated travellers can return to the islands once again. However, a five day quarantine period is still mandatory at one of the 51 government-approved quarantine hotels. Details are still being finalised, but travellers will require a negative PCR test and most likely, travel insurance.
New Zealand
On February 3rd, New Zealand announced a staggered border reopening starting at the end of February. This will involve 10 days of self-quarantine for travellers with different visas. Australians are tentatively scheduled to be able to travel to New Zealand in July 2022.
Fiji
Fiji has one of the clearest set of entry requirements for visitors. Visitors to Fiji must show proof of vaccination and all travellers over 12 years must provide an RT-PCR test taken no more than 48 hours before the flight. All passengers must have travel insurance, and all travellers must stay at least three nights in a Care Fiji Commitment (CFC) certified hotel, and have a CFC hotel transfer arranged. On the ground, you'll need to have the careFIJI app installed to enter certain places.
Singapore
Singapore has a comprehensive set of entry requirements under its Vaccinated Travel Lane (VTL) system. Incoming passengers must have a negative PCR test up to 72 hours before travelling, and they must travel to Singapore on a designated VTL flight. They are then tested on arrival at Changi airport for SIN$125SIN (AUD$130). After their test, they must then travel by private transfer to their accommodation and quarantine until they receive a negative result. On days two to seven, visitors are meant to self-test daily with Rapid Antigen Tests. Travel Insurance is required, and there are comprehensive application forms to fill out before your flight, so use the handy checklist. On the ground, you'll also need to use the TraceTogether app.
Thailand
Thailand has had a number of traveller entry schemes running over the last few months, including the Phuket Sandbox scheme, but it paused its Test & Go scheme in December as the OMICRON COVID-19 variant began to surge. Starting 5 February, the Test & Go scheme resumes, with travellers required to take an entry PCR test on arrival, and again on day five. You'll need a negative COVID-19 test taken up to 72 hours before your flight, and proof of vaccination. Details are currently being fine-tuned – some reports suggest visitors must stay in a government-approved hotel on both day one and day five, but that on day five it has to be an approved hotel while they await their PCR results. Thailand requires all travellers to have travel insurance for COVID-19 that has at least US$50,000 (AUD$ 70,746) coverage, and apply and download the Thailand Pass app.
The Middle East
Dubai
Travellers to Dubai must have a negative PCR COVID-19 test taken 72 hours before departure, with one also necessary on arrival. Additionally, Dubai has a mandatory contract-tracing app you must download prior to entering the country, and you must also show proof of travel insurance.
Travelling in Europe
Despite Australia being removed from the European Council's "White List" (a document recommending which countries European Union members should allow entry to), travel to Europe is still possible. Most countries require proof of vaccination and a negative PCR test.
However, it's once you hit the ground that you'll encounter challenges. The EU created the EU Digital Covid Certificate, which is administered by each individual country and provides proof of vaccination across the EU for 270 days. It's used for entry to cafes, museums, restaurants, trains and galleries, as well as some train journeys that cross international lines. However, while a number of other countries outside the EU have signed up with the system to allow their constituents unlimited travel… Australia didn't make the ACVC compatible with the European system.
It is a problem that has caused many time-wasting headaches for those who have already ventured overseas (including this author). However, there are some limited options for obtaining an EU Digital Covid Certificate that may influence your chosen country of arrival.
EU Digital pass rules are also beginning to impact children over the age of twelve, so it's important to keep this in mind if travelling with children.
Denmark
Unexpectedly, Denmark has emerged as the first country in Europe to lift all COVID-19 restrictions, including mask mandate, self isolation and the digital covid pass.
France
At pharmacies in France you can pay €35EUR (AUD$55.86) to have your ACVC certified. You pay the fee, hand over your Australian passport and ACVC, and in return you'll receive a paper certificate as well as a digital check-in code that is valid throughout Europe. But the system has changed three times in just a few months – and beginning February 15, they change again. If it has been more than four months since your second vaccine dose, you will need to have a booster dose to qualify for this system.
Switzerland
Switzerland also has an interesting system for visiting tourists, called the Swiss Covid Certificate, valid for 30 days. To get one, you'll need to provide proof of vaccination, proof of travel in Switzerland, apply online and pay 30 CHF.
United Kingdom
Visitors to the United Kingdom have a completely different set of rules to wrap their head around. From 11 February, fully vaccinated visitors to the UK do not have to take a Covid test before or after they arrive; they just need to complete a passenger locator form.
Travelling in South America
Argentina
Many cruise lovers are heading to South America to make the most of Antarctica's first big season back. For those transiting through Argentina, you'll need proof of vaccination, and provide a negative PCR test taken 72 hours before your flight. Between three and five days after arriving in Argentina, you'll have to undertake another PCR test. Health insurance that includes coverage for isolation is also mandatory. If you are cruising and there is a positive test onboard, Argentina has protocols in place including potential quarantine. See more here.
Chile
Chile also requires proof of vaccination, which must be validated on the Chilean Mobility Pass online portal before you travel. A negative PCR test for those over two years, and all arrivals must undertake a PCR test on arrival and quarantine until they receive a negative result. Travel insurance with a minimum of USD$30,000 ($42,451) COVID-19 coverage is mandatory. All travellers must also fill out a health form 48 hours before their flights, and show the QR code to airline staff before boarding. Chile also requires 10 days of self-monitoring and tracking online.
LEAVE YOUR COMMENT