8 quarantine-free travel destinations to escape to now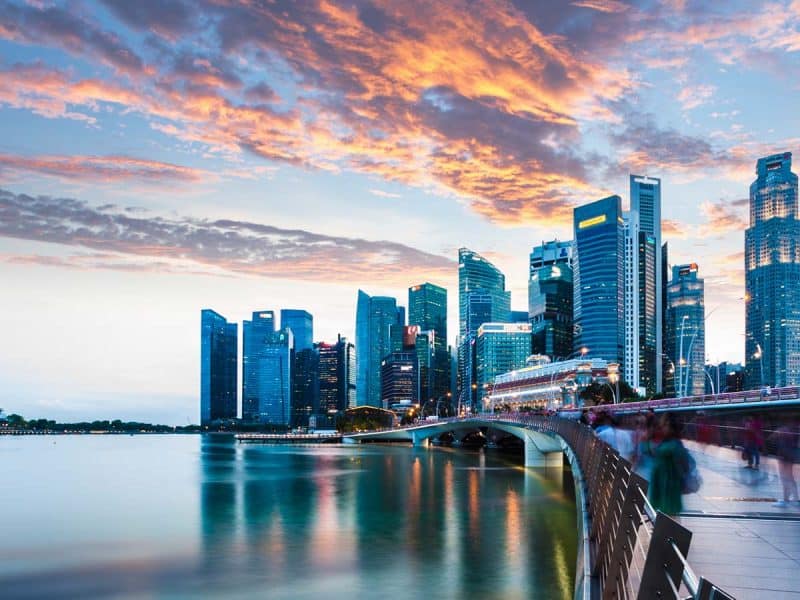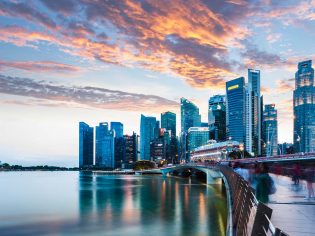 With quarantine restrictions fast becoming a thing of the past as more countries remove travel restrictions for vaccinated Australians, get ready to dust off the passport and plan your long-awaited great escape.
It's time to visit far-flung destinations, revisit old favourites you've missed or plan that trip you've always dreamed of. But if travel restrictions are still deterring you from heading overseas, we give you our top picks of quarantine-free travel destinations for vaccinated Australians.
Play it safe with a trip across the ditch to New Zealand or the safe havens of Fiji and the Pacific. For a taste of the exotic; head to Asia and the pristine surrounds of Singapore and beyond. If you're craving a return to long haul travel, USA or Europe might be just the ticket. Whichever destination you choose, it's still a moveable feast, so keep up to date with relevant government websites such as SmartTraveller.
1. New Zealand
Status:
Vaccinated Australians can enter New Zealand and self-test on arrival. You must provide a negative COVID-19 pre-departure test. After you enter New Zealand you must do two rapid antigen tests (RATs) on Day 0/1 and Day 5/6 and declare your results.
Where to go first:
Autumn is a spectacular time to visit New Zealand and soak up long sunny days and be enchanted by the beautiful autumn colours as trees turn spellbinding hues of yellow, gold and orange, set against a backdrop of bright blue skies. Central Otago and the Queenstown Lakes District are great spots to admire the change of season including Wanaka and the charming village of Arrowtown.
It's been 20 years since the premiere of the first film in the Lord of Rings trilogy and with that, the world saw it's first glimpse of New Zealand as Middle earth™. Still as popular as ever, visit Hobbiton for a movie set tour or be transported to another world with a visit to the many Lord of the Rings filming locations across both the North and South Islands on a Tolkien-inspired road trip.
New Zealand is one of the world's great ski destinations, so if you've been missing the slopes, it's time to hit the iconic towns like Wanaka and Queenstown for a fresh dose of winter adventure.
2. Switzerland
Status:
Switzerland is relaxing COVID-19 restrictions. You're no longer required to present proof of recovery certificate or negative PCR test on arrival. Non-residents must still present proof of COVID-19 vaccination to enter.
Where to go first:
As summer in the northern hemisphere beckons, head to Switzerland for outdoor adventure, breathing in crisp mountain air while mountaineering, trekking or cycling. Switzerland offers 12,000 kilometres of sign posted cycling paths for touring bikes, leisure cyclists and e-bikers to enjoy the diverse scenic and cultural beauty, making it a cycling enthusiast's dream destination.
Visit Geneva in summer to take advantage of cooling dips in the city's famous lake, or curate a holiday that takes in the country's best sights and enticing list of top things to do throughout the year.
Switzerland is a great choice for solo female travellers too. Feel safe and inspired with a curated collection of women only tours and offers by women for women who want to enjoy their Swiss holidays to the full.
3. Singapore
Status:
Quarantine-free for fully vaccinated Australians. You'll still need a pre-departure test within two days of departure and complete a Singapore Arrival Card. If you're not fully vaccinated you'll need to purchase travel insurance with a minimum coverage of SGD 30,000.
Where to go first:
A city bursting with attractions and activities, day trips and of course shopping, Singapore is a one of the cleanest and safest destinations to visit.
Think you know Singapore? New attractions and a slew of restaurants have opened up in the last 2 years, including the Museum of Ice Cream. Located within a colonial barracks in the neighbourhood of Dempsey, the pastel-coloured space will bring out your inner child and is totally Insta-worthy. Indulge in unlimited sweet treats as you take a 60-90 minute exploration of the 14 multisensory and interactive installations.
Foodies will also rejoice at new eateries such as Euphoria, the hottest new fine-dining restaurant by celebrated chef Jason Tan. Meanwhile, sprawled across two levels of ION Orchard on the 55th floor, you'll find 1-ATICO offering three dining options from Argentinian FIRE, Japanese-Peruvian flavours at FLNT or enjoy the high life in ATICO lounge.
The team behind Native, have created a new plant-based, sustainable bar called Analogue featuring a 3D printed bar that ergonomically flows and dips for wheelchair accessibility, coasters re-purposed from recycled plastic products and more, this is a creative and accessible space for all.
4. Canada
Status:
Quarantine-free for fully vaccinated Australians. From April 1, pre-entry COVID-19 tests are no longer required for entry if you're fully vaccinated.
Where to go first:
Spring signals balmier days and melting snow means waterfalls are at their peak power in Canada this time of year. Just 50 kilometres from Quebec City lies Rouillard Falls Park, where an easy hike takes you to its namesake falls that plummet into the Etchemin River.
Pack in twice the fun during June and July in Canada's north-western Yukon Territory when the sun literally shines all day and night! With rugged, unspoilt wildness this untamed corner of Canada's north-west has a bunch of unique sporting, cultural and music festivals taking place this summer from the Yukon River Quest adventure event, to kicking up your heels at the Dawson City Music Festival attracting the best of Canada's finest musical talent.
5. Qatar
Status:
Quarantine-free for fully vaccinated Australians. You'll still need a pre-travel PCR test lab result with validity 48 hours from departure time at the country of origin
Where to go first:
All eyes will be on Qatar with the 2022 FIFA World Cup kicking off in November. In preparation, Qatar has undergone a transformation with myriad new hotels soaring skyward from the desert sands.
For those with more a passion for art and culture than sport, head to the National Museum of Qatar, set to reopen in autumn 2022. The architectural masterpiece designed by I.M. Peri has been upgraded and reimagined to create a more accessible and engaging visitor experience.
6. Fiji
Status:
Quarantine free travel to fully vaccinated travellers. Proof of vaccination, a negative pre-departure COVID test (PCR-48 hrs/RAT 24 hrs before flight) as well as evidence of a pre-booked RAT following your arrival into Fiji is required, plus travel insurance with international coverage for COVID-19.
Where to go first:
One of the first destinations to welcome back Australian travellers, Fiji has a streamlined testing system meaning your hassle free pre-booked RAT can even be conducted at your hotel. The winter months have long been a popular time for Australian's to visit, with many travellers opting for the family-friendly fun of Denarau Island.
The Sheraton Fiji Golf & Beach Resort officially reopened in mid-March after a $48 million refurbishment and boasts a championship 18 hole golf course, five restaurants & bars, four swimming pools, tennis courts, fitness centre, spa and beach.
7. USA
Status:
If you're aged 18 and over, you must be fully vaccinated against COVID-19 and provide proof of vaccination and show a negative COVID-19 test result taken no more than one day before travel.
Where to go first:
The COVID slow down allowed many destinations to breathe and return with a more mindful approach to sustainability and regenerative tourism. Hawaii is attracting mindful travellers and encouraging them to connect with people (kanaka) and culture (mo'omeheu) whilst on holidays by introducing the Malama Hawaii Program.
Malama means to give back, care for and protect and its focus is all about helping to make deeper more meaningful connections with the locals and Hawaii's rich culture and natural beauty. Special discounts or even a free night at participating hotels are available for volunteering, so it feels good to do good!
The newly transformed Alohilani Resort, located in the heart of Waikiki Beach, is offering an 'Unforgettable, Soulful Hawaii package' as part of the program which includes a special tree planting experience on Oahu's famed North Shore and more.
8. Thailand
Status:
Quarantine-free travel to Thailand for fully vaccinated travellers who apply for 'Test and Go' scheme. You'll need proof of vaccination, a negative COVID test (RT-PCR) after arrival, booking for one day at approved SHA Extra+ or AQ hotel, insurance with minimum coverage of $20,000 USD.
Where to go first:
Celebrate Thai New Year with the annual Songkran Festival taking place in April. Songkran, is the country's most important annual festival steeped in Buddhist traditions. This year will see festivities and traditions across 10 temples in Bangkok's old quarters as well as a program of musical and cultural events.
The Songkran celebrations are famous for the public water fights and framed as ritual cleansing, however COVID-19 measures have prohibited water splashing, foam parties and powder smearing.
With Thailand's summer in full swing, cool off at postcard-perfect beaches of the southern islands like Koh Samui, Phuket and Koh Phi Phi.
Eco-conscious travellers will rejoice in hearing the Thai Government is focusing on travel that promotes biodiversity, such as a greater use of local and eco-friendly ingredients to create culinary dishes and more efficient use of resources to minimise waste that is generated when travelling. Consider eco and adventure travel routes in provinces such as Bangkok, Chon Buri, Phetchaburi, Prachuap Khiri Khan, Surat Thani, Krabi, Phang-nga, Phuket, and Chiang Mai – that offer cycling, walking, trekking, and other such activities.