Welcome to Middle Earth: your 9-day Tolkien itinerary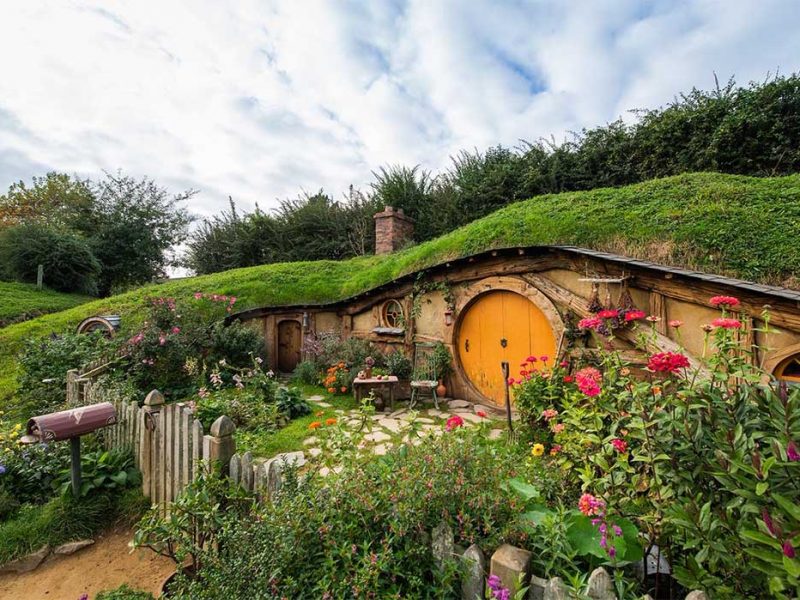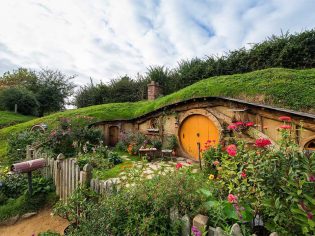 Discover New Zealand's spectacular North Island scenery that has become a portal to Middle Earth for film lovers and Tolkien fans.
New Zealand/Aotearoa is calling all halflings, elves and sorcerers on a quest through the ethereal and fantastical landscapes of the North Island, taking in The Shire to Mordor.
This nine-day itinerary of Middle Earth highlights, from film sets locations to scene-stealing volcanic vistas, will delight The Hobbit and The Lord of the Rings fans with its astounding beauty and enveloping magic. So set out on a Tolkien-esque crusade of your own – cloaks and staffs optional.
Day one: Auckland/Tāmaki Makaurau
Your journey begins in the harbour city of Auckland. You may choose to spend a full day and night here, revelling in all this vibrant hub has to offer, from alehouses and bars to excellent dining options and nearby beaches. Perhaps spend a day on Waiheke Island, roaming more than 30 wineries and cellar doors, or get ready for the quest to come with an exploratory mini trek through the lava fields and forest of Rangitoto Island.
Must-see:
Piha Beach
Head to the dramatic cliff-studded beach of Piha, just 45-minutes west of the city, to whet your appetite for the coming adventure and dig your toes in the black volcanic sand.
Ponsonby pottering
Before you slip out of the city in pursuit of other realms, experience the hedonistic offerings of the fashionable dining precinct of Ponsonby.
Stay:
Bed down at the sleek Hotel Fitzroy in Ponsonby, well-positioned for you to take full advantage of the area's excellent bars and restaurants.
Day two: Auckland to The Coromandel
A three-and-a-half-hour ramble from Auckland will deliver you to the popular destination of The Coromandel. Lush with rainforests, white-sand beaches and cosy coves, there's plenty of ways to discover the beauty of this tourist-attracting region, from boat tours and hikes to cycling and taking a spin on the Driving Creek Railway.
Must-see:
Hike The Pinnacles
If you can spare the extra day, hike the majestic, jade-coloured The Pinnacles, which form the spine of The Coromandel Peninsula. It's an overnight undertaking, worth the dawn dash to the summit to catch the sunrise.
Hot Water Beach
Bring your shovel to make a DIY thermal spa in the sand at this otherworldly beach. Get your timing right at either side of the low tide and you can enjoy the sensation of naturally heated mineral water lapping gently around you.
Stay:
The Middle Earth-accented Artist's Hostel provides on-theme accommodation in nearby Hahei Beach.
Day three: Whitianga and Cathedral Cove
From pretty Hahei Beach you can meander to Cathedral Cove. Take the hour-long walk to the idyllic cavernous arch, which acts as a frame for the sunlit turquoise waters beyond (and demands real estate on your Instagram feed with its covetable elven-like beauty). Spend the afternoon pottering around The Coromandel town of Whitianga and feasting on fresh seafood.
Must-see:
Take a kayak tour
It's one thing to walk to Cathedral Cove, but to truly experience its jaw-dropping beauty, join a kayak tour and glide up beside it.
The Lost Spring
Just the thing for road-weary travellers, the geothermal pools at The Lost Spring will restore and invigorate appetites for adventure.
Stay:
Middle Earthers on quests tend not to stay in hotels, so tonight, experience the glamping accommodation at Coromandel Luxury Escapes.
Day four: Rotorua via Hobbiton
So far, this itinerary has laid out spectacular scenery fit to serve as a backdrop for a Tolkien saga, but today, things get really exciting for card-carrying fans of The Lord of the Rings (LOTR). You're off to Hobbiton! The film set nestled in the lush, rolling hills of Matamata is squeal-worthy in its adorable rendition of The Shire. Featuring in both The Lord of the Rings and The Hobbit series, the set recreates 44 hobbit holes, Green Dragon Inn and the Party Tree. From here, carry on a further one hour to Rotorua.
Must-see:
Tour Bag End
You can take a two-hour set tour or deep-dive into the fantasy with an Evening Banquet Tour (after all, you've journeyed all the way to Middle Earth, you may as well feast like a hobbit while you're here!).
Wairere Falls
If you've had your Bilbo Baggins-full of LOTR for the day, reset your appetite for fantasy with a walk to the base of Wairere Falls, the North Island's highest waterfall.
Stay:
If you're not staying to feast on the Banquet Tour, head to Rotorua. Otherwise, hit the hay at a nearby farmstay.
Day four: Rotorua
Rotorua is set within the incendiary-sounding Pacific Ring of Fire. And while it may seem like a fairly volatile destination, its geothermal assets merely serve for some incredibly dramatic scenery, soothing hot springs, and awe-inducing geysers. Sulphur-scented Rotorua is also a fantastic hub of Māori culture and lore, so be sure to soak in the local customs and beliefs on your way to finding a suitable volcanic crater to toss that ring into.
Must-see:
Experience Māori culture
Learn about traditional Māori life and contemporary culture at a number of villages, such as Ohinemutu, Whakarewarewa, Tamaki Village and Mitai Village, and experience a cultural performance at Te Puia.
Get above the crater
Marvel at Rotorua's gob-smacking volcanic vistas on a helicopter ride over the craters.
Stay:
Should you feel inclined to indulge in a little luxury, an hour's drive to Taupo will put you at the incomparable Huka Lodge (a 'Real Earth' approximation of Rivendell, perhaps?).
Day five: Rotorua to Waitomo
Verdant with native forests punctuated with limestone cliffs, Waitomo's picturesque scenery features significantly in the LOTR and The Hobbit films, while the area's famous glowworm caves have been attracting visitors long before Tolkien penned his fantasy novels.
Must-see:
Hairy Feet Waitomo
Warrick and Suzie Denzie first opened up their family farmland to Peter Jackson, and now open their Mangaotaki Valley property to film buff tourists keen to follow in the hairy footsteps of everyone's favourite hobbits.
Waitomo Caves
Explore a labyrinthine underworld lit by glowworms beneath Waitomo on a boat tour through a network of mystical caves. Fun fact: some of the soundscape from The Hobbit: An Unexpected Journey was recorded here.
Day six: Ruapehu National Parks
Today you journey to the Ruapehu region. With its desolate, haunting beauty, the location stands in for Mordor in some scenes from the LOTR trilogy. Here, you'll find two national parks: the UNESCO World Heritage Tongariro National Park, presided over by the majestic Mount Ruapehu, and the Whanganui National Park, offering everything from mountain biking and hiking to skiing and canoeing.
Must-see:
Bike it
Experience Ruapehu on two wheels, taking in ancient forests cloaked in emerald moss, enormous viaducts and the drama of Mt Ruapehu.
Paddle it
Meander the Whanganui River by canoe or kayak, beginning from the town of Taumarunui.
Stay:
Backdropped by attention-seeking mountain views, stay at Whakapapa Village at Chateau Tongariro Hotel.
Day seven: Tongariro Alpine Crossing
You'll need to set a complete day aside for this hike. Have faith; it's more than worth the extra day's annual leave to absorb the staggering landscapes of the Ruapehu region. The crossing isn't for the uninitiated walker and can be challenging, but the three volcanoes, old lava flows, steam vents and iridescent emerald lakes provide a true reward for perseverance.
Must-see:
Mt Doom-spotting
Keen Middle Earthers will recognise the shape of Mt Doom in the real-life Mt Ngauruhoe. The final step in Frodo Baggins' quest to do away with the one ring, it's a fitting finale to our itinerary.
Stay:
Return to Chateau Tongariro Hotel to debrief on your not-so-perilous quest into Mordor.
Day eight: Wellington/Te Whanganui-a-Tara
Head to the southernmost northern city of Wellington for a well-earned knees-up and a celebration of your return from Middle Earth.
Must-see:
Weta Workshop
If you're still riding the Peter Jackson high all the way to the finish line, there's one final essential stop to make: head to Weta Workshop for a behind-the-scenes look at amazing creatures and costumes made for the many blockbuster films made in New Zealand.
Stay:
You've journeyed from Hobbiton through Mordor and survived! Time to reinsert yourself into real life once more with a stay and the chic Naumi Studio.
Want more of New Zealand? Read all 101 Reasons To Stop Dreaming About New Zealand And Go Here.
LEAVE YOUR COMMENT