Top 10 beaches and islands to visit in Thailand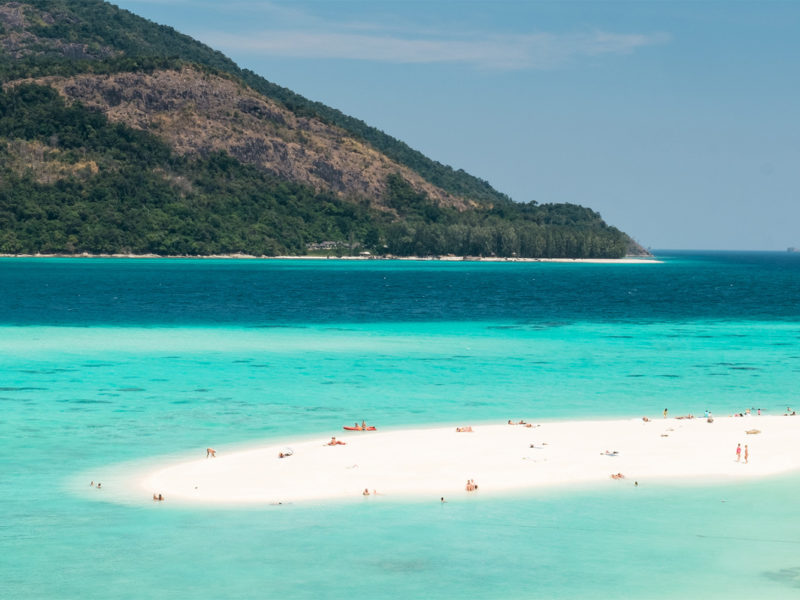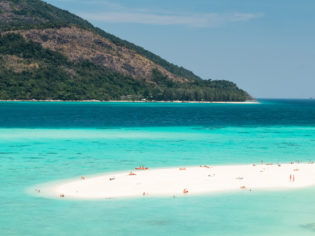 With crystal-clear waters, sugar-white sand, picturesque coconut trees rustling in the breeze and an abundance of mouthwatering (and cheap) Thai food on offer, the islands of Thailand may be as close as we'll ever get to paradise on Earth. Now you just need to narrow down which islands to visit first.
Looking for solitude and disconnection from the world with a picture-perfect backdrop? Check out Koh Muk. Hoping to add a notch to your scuba-diving belt? Koh Tao Island's the one for you. Prefer to party under a full moon? Kho Phangan. There's something for everyone.
We've rounded up all the best islands and beaches that 'the Land of Smiles' has to offer and broken down their shining characteristics so you can decide which best fits your dream trip.
1. Koh Yao Islands (Koh Yao Noi and Koh Yao Yai)
The Koh Yao sisters are the two eye-catching islands in the Phang Nga Bay between Phuket and Krabi. These beauties top our list for their rare combination of virtues: stunning landscapes and beautiful beaches without the bother of tourist overcrowding. There's the feeling of untouched isolation while still enjoying some high-quality accommodation options. Sounds too good to be true? Go and see it for yourself.
The islands are only reachable by boat, so plan on booking a 30-minute speedboat ride or hour-long ferry from Phuket. If you opt to stay at a resort, they may be able to make arrangements for you. Koh Yao Yai is the larger island of the two, yet the least developed. Most of the budget bungalows and luxurious resorts are located on the northern island, Koh Yao Noi.
The Six Senses on Koh Yao Noi gets a lot of attention (and rightfully so), but check out the even more remote Paradise resort and Treehouse Villas properties. These sister properties sit side-by-side in their own private bay at the northernmost tip of the island. It's the definition of remote island paradise, but with the option to explore the island's jungle of coconut groves, rubber plants and tiny villages via resort transport.
2. Koh Tao
Koh Tao has something for everyone: it's a must for scuba diving fans and snorkelling fanatics – and for those who love a beautiful island paradise. So, basically it's for everyone. This isle is farther out than most in the Gulf of Thailand, opening the door to a whole new world of tropical reefs and extensive marine life. We're talking whale shark, ray and turtle-size marine life, not only the cute Nemo fish.
You can only reach Koh Tao by boat, so we suggest catching the ferry from Koh Samui. Whether you already have several scuba expeditions under your belt or not, there are plenty of dive schools around for beginners. The main hot spot on the island is Sairee Beach, the longest beach on the island.
3. Kata Noi Beach, Phuket
You can see the strain of over-tourism in the form of litter (and too many selfie sticks) on some of the most popular beaches in Phuket. However, the island is big enough that you'll find some parts remain unspoiled. Kata Noi Beach is a great place to start. It's just down the coast from the two biggest tourist traps, Kata and Patong, so it shares the same beautiful coastline, yet with a fraction of the crowds.
4. Koh Muk
A highly underrated destination, Koh Muk is the perfect place to totally disconnect from the rest of the world. The mobile connection is patchy and you won't find an ATM on the island but there is no shortage of activities to enjoy.
A swim through a dark sea tunnel on the west side of the island will take you to the island's most famous attraction: the Emerald Cave, or Tham Morakot. The cave opens up to a peaceful lagoon only accessible via cave when the tide is just right. If you are staying on Koh Muk, we suggest going early with a private guide to beat the day-trip tour groups.
While the novelty of the hidden lagoon draws in quite the audience, it seems the rest of the island is still a secret. So if the crowds at Emerald get to be too much you can escape to Sivalai Beach, a peninsula of white sand that just might be the most picturesque beach in Thailand.
5. Railay Beach (Krabi)
This beach is surrounded on all sides by towering limestone cliffs and jungle, which means several things. First, it's only accessible by boat. Second, it's a popular rock-climbing spot for those brave enough to scale the limestone heights. Third, there is a feeling of seclusion and tranquility that accompanies a hard-to-get-to destination. And lastly, it's absolutely gorgeous.
There are no roads at Railay Beach, but there are caves, a hidden lagoon and even several hotels and Airbnbs to choose from.
6. Koh Samui
From the lively party scene to sunbathing and sightseeing, Koh Samui delivers on all fronts. The backpackers and revellers should head to Chaweng Beach – the life of the party with lots of bars and Thai eateries. Alternatively, for those looking for a little peace and quiet, Lamai Beach is the place to go.
At either one, you'll be privy to the infamous crystal blue waters and powder-white sand that has been drawing visitors to Koh Samui for years.
7. Koh Kood (or Ko Kut)
This island is often heralded as the home of Thailand's best beaches, yet it remains overlooked by tourists – perhaps because it seems a bit out of the way, which is all the more reason to add it to your itinerary.
Take an hour-long flight from Bangkok to nearby Trat and then journey another hour by speedboat to the island. Ao Klong Hin Beach should be your first stop. You'll forget all about the effort it took to get there when you're soaking up the sun on powder-soft sand – which you have all to yourself.
8. Koh Phi Phi
Although Koh Phi Phi has dealt with several issues due to over-tourism (most notably the indefinite closing of the famous Maya Bay due to dying reefs and pollution), the Phi Phi islands remain an iconic Thai destination and there are still several spots on the island that are relatively untouched. Try Laem Tong, a beach which is a bit off the beaten path with a reef just offshore that's also perfect for snorkelling.
Solo travellers, backpackers and partiers will definitely feel at home in the many bars flowing with cheap alcohol in Phi Phi. As will luxury holiday-makers looking for infinity pools and high-quality spa treatments. Phi Phi has it all.
9. Kho Phangan
While Kho Phangan is best known for its monthly full moon parties, there are also plenty of other aspects that deserve attention. Sunrise Beach is where you go if you want to dance and drink, but head north and you'll find the peaceful Hat Khuat and Hat Thian beaches.
Blue Bottle beach is a secluded, boat-only-access beach that is popular as a day trip. However, there are a few modest bungalows that enable you to have the entire paradise to yourself for the night.
10. Koh Lipe
Located in the southernmost part of Thailand near Malaysia, Koh Lipe is part of an archipelago of 51 other islands constituting Tarutao Marine National Park. This means there are plenty of nearby isles to explore in a day trip. Why not start with Koh Adang, its bigger yet less developed neighbour island?
The three main beaches on Koh Lipe itself are Sunset Beach, Sunrise Beach and Pattaya Beach. Hire some snorkelling gear as the island has great snorkelling spots teeming with marine life just offshore – start with 8 Mile Rock, Yong Hua Shipwreck and Stingray City.
LEAVE YOUR COMMENT