Malama: a guide to the new Hawaii – and it's changing your Hawaiian holiday (for the better)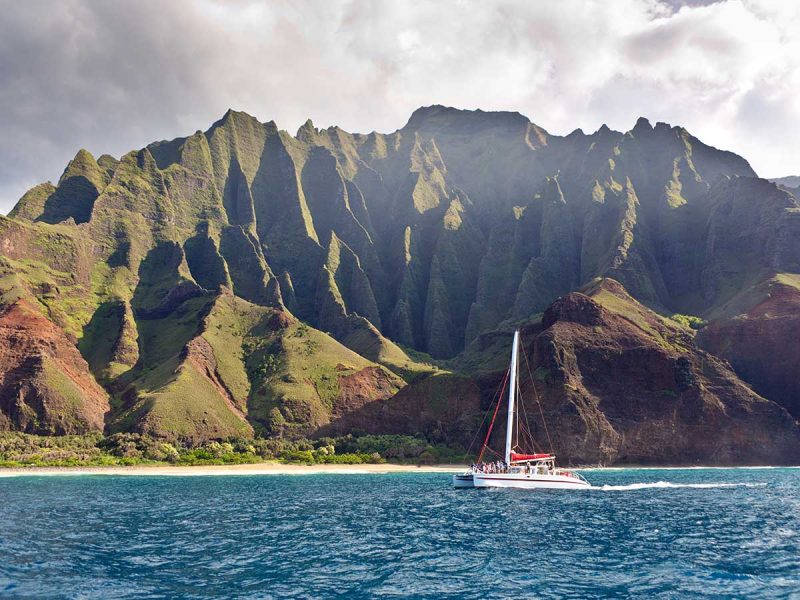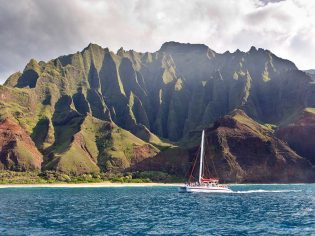 We all know the term 'aloha', the Hawaiian greeting that embodies a deep sense of affection, mutual respect and peace. We so love Hawaii… she of the endless beaches, warm hospitality, mellifluous music, lush landscapes, abundant sea life, tropical breezes, and colourful cocktails… that we return again and again and again.
In 2019, a record 10.4 million people visited. Then the pandemic hit, forced Hawaii into isolation and kept us all away. For the first time in a long while, the 1.4 million locals exhaled, just like those in Venice, Amsterdam, and Machu Picchu. Too many tourists in fragile settings has meant we've been loving our most loved places perhaps a little too much.
The new Hawaii – it's a Malama thing
Now Hawaii is on the cusp of an exciting new era offering a reimagined, regenerative, and vastly more gratifying tourism experience best embodied by the sister term to aloha which is malama, meaning to care for, preserve and protect.
Mutual respect and caring: Isn't that what we all want from our travels as we explore the world again?
Don't worry… the warm welcomes, gorgeous beaches, lush hinterland, soft breezes, lilting tunes, and tropical cocktails are still here while the green sea turtles, spinner dolphins, and humpback whales are doing even better. But there's so much more to enjoy since we've all taken a deep breath and realised what's most important.
Malama – a deeper connection and better environment
Indeed, the most powerful aspect of visiting Hawaii is understanding the deep relationship between its rich culture and natural beauty. Now the focus is all about helping you make deeper, more meaningful connections both with the locals and with this awe-inspiring, one-of-a-kind place.
In the process, you can play a vital role in helping not only to protect and regenerate Hawaii's unique fragile environments but also to cherish and honour its vibrant culture.
When you learn to love Hawaii the way Hawaiians do, not only do you help protect the aina (land) and moana (ocean) they hold so dear, but you also experience an even more profound connection with this very special place.
Before you even set foot on land, Hawaiian Airlines offers an engaging introduction to Travel Pono, which is all about exploring the Hawaiian Islands with care and helping protect natural resources, cultures and communities. It involves practicing aloha (kindness), treading lightly on the land, respecting places that are off-limits, exploring with certified sustainable tour operators, buying local, using reef-safe sun protection, viewing wildlife from a distance, and giving back through enriching volunteerism experiences. The stories are told by different flight crew members all of whom volunteer in their spare time.
Hawaiian Airlines is also a major sponsor of the Travel2Change initiative which is empowering community groups dedicated to aloha aina (land care), arts and culture preservation to offer experiences to visitors. These are exciting times.
How Hawaii tourism experiences are embracing Malama
A vast array of subtle, but significant changes are also happening across the tourism spectrum. The major hotels are now employing cultural advisors who work with chefs to incorporate native Hawaiian ingredients and cooking techniques into dishes, introduce more Hawaiian language into menus and signage, and produce luau (feasts) with more authentic hula.
And the government is carefully creating initiatives that both reduce visitor impact and ensure that your nature-based experiences are much more enjoyable. There are now park reservation systems at Haena State Park on Kauai , which offers access to the world-famous Kalalau Trail along the Napali Coast, and the black-sand beach at Waianapanapa State Park on Maui. On Oahu, it has capped visitor numbers to swim at Hanauma Bay Nature Preserve and increased prices for non-residents as well as encouraging walk-in access to Lē'ahi (Diamond Head).
Cultural festivals throughout the year also give visitors deep insights into Hawaiian culture. Learn about Hawaiian royalty through song, dance and storytelling at the King Kamehameha Celebration (June) and Eo E Emalani I Alakai Festival (October).
Four ways to make a difference in Hawai'i
With the spirit of malama now permeating every element of Hawaiian tourism, there's never been a more rewarding time to give back. Here are some exciting ways you can make a difference when visiting Hawaii.
On Oahu:
On O'ahu and Hawai'i Island:
On Maui:
On Kauai:
Malama community; buy local and support locals
If malama means to be connected and support the local environment and community then perhaps the easiest way to live malama on the islands is to buy from local sustainable businesses. Here are a few choice places:
On Oahu:
On Maui:
On Kauai:
On Hawaii Island: