Five places you didn't know you'd love on O'ahu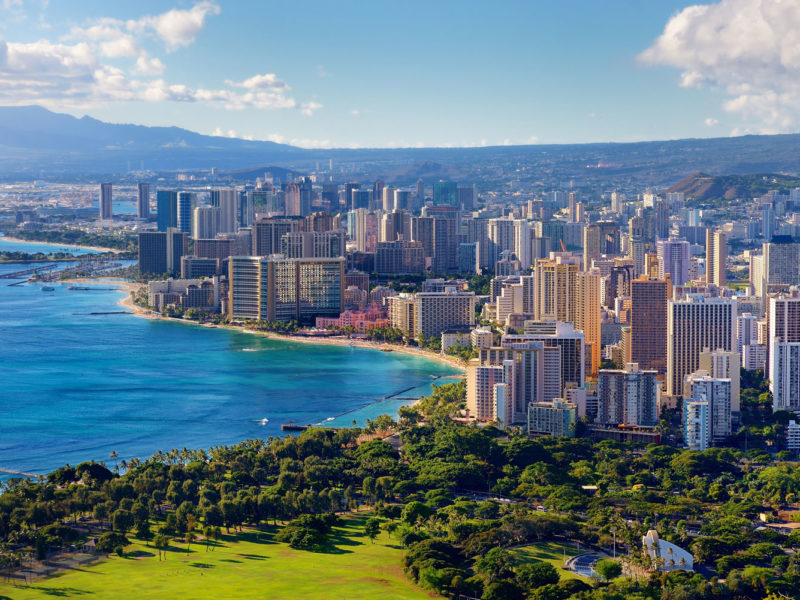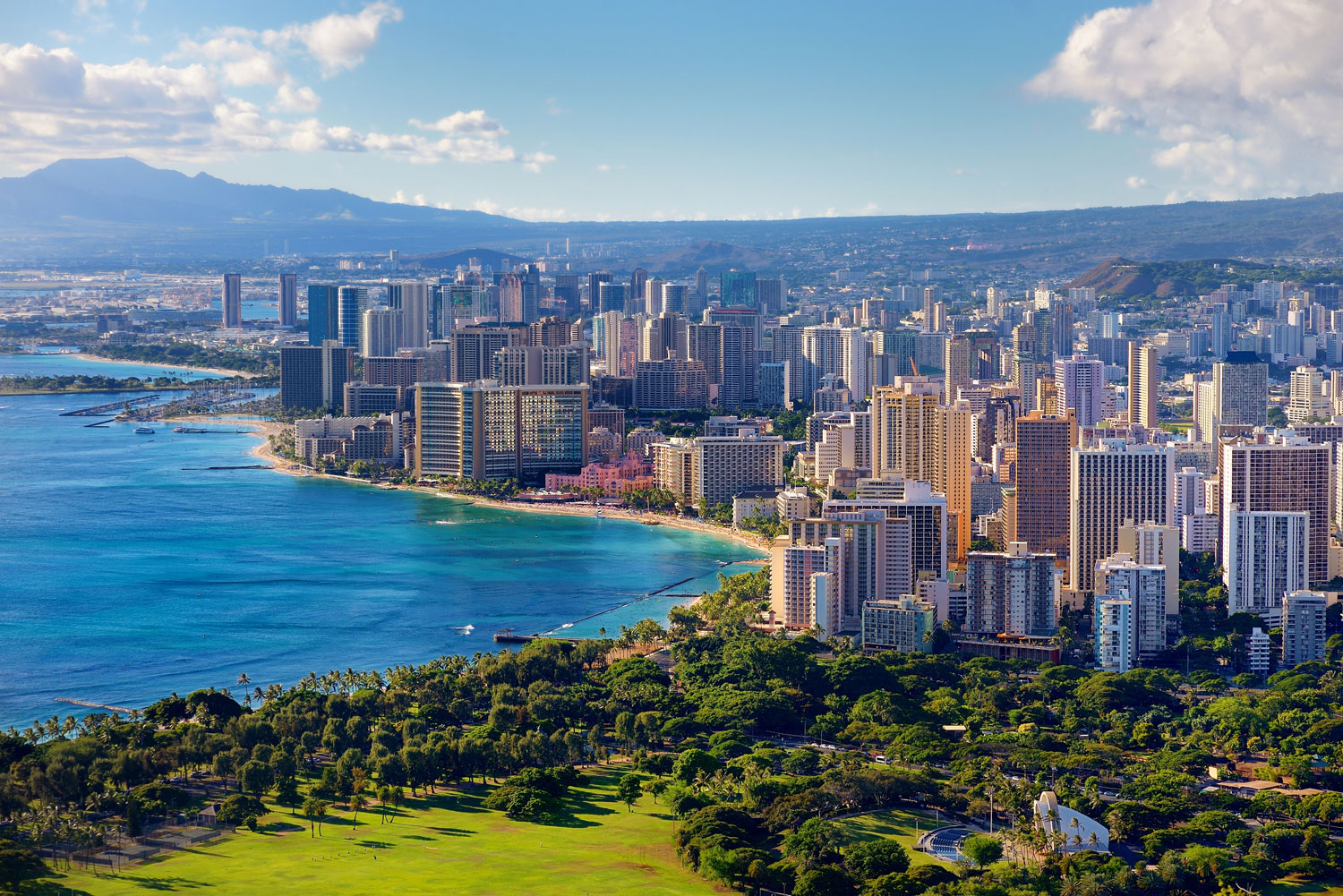 Once you've swum at O'ahu's beautiful beaches, shopped up a storm and indulged in the fabulous culinary scene, here's some other must-dos. By Margaret Barca
1. North Shore
If, like me, your misspent youth involved watching vintage Elvis Presley movies – most notably Blue Hawai'i – and The Brady Bunch re-runs, you probably imagine that O'ahu still exists in a 'hang loose' haze of happiness and hibiscus flower shirts.
Yes and no: Honolulu is a modern and cosmopolitan city with all that that implies. Sure, there's a version of it on Waikīkī Beach, but is it authentic? Maybe not.
In order to really experience the 'hang loose' ethos you are going to need to hire a car and search it out. The best place to do this? On the island's North Shore.
Hugging the Pacific coastline, the North Shore is a collection of world-renowned surfing beaches – Sunset Beach, Pipeline and Waimea Bay – anchored by the relaxed, barefoot town of Haleiwa.
The long main street here is lined with the hallmarks of a true beachside hamlet – food trucks doing a roaring trade in butter-laden fried shrimp (Macky's and Giovanni's are famous), surf shops with deckchairs out front where locals sit and talk (Strong Current's T-shirts make cool souvenirs), cafés with screen doors and wide outdoor decks.
On the weekend there's a traffic jam of locals heading out to catch a wave, their surfboards sticking out of their cars' back windows, and on occasion the car park of the local hardware shop is given over to a mass BBQ, with countless chickens roasting.
Stop for a coffee at Coffee Gallery in the North Shore Marketplace – they roast their own beans (roastmaster.com) – or join the line at Matsumoto Shave Ice to sample the local delicacy.
2. Shangri-La Center for Islamic Arts and Culture
A haven of Moghul Indian and Middle Eastern art and antiquities is not something you'd assume to find in Honolulu.
But that's what makes Shangri La, heiress Doris Duke's utterly sublime home, perched on the edge of the Pacific Ocean in the shadow of Diamond Head, such a delight. Duke was the original 'Poor Little Rich Girl' who inherited millions when her father died in 1925.
At the age of 23 she set off around the world on her honeymoon; the marriage didn't last but Duke's adoration of Islamic art and architecture, first discovered in the palaces of Moghul India, endured a lifetime.
As did her love of Hawai'i, the last stop on her honeymoon, where she eventually built her home in the late 1930s.
Over the years Duke filled the house with a world-class collection of treasures: 900 Iznik tiles, entire carved and painted rooms shipped from Syria; marble screens from India; and an ancient hand-painted prayer nook from a mosque in Veramin, Iran.
While it is now a museum, there are no signs trumpeting its proximity and no ticket booths to queue at: access can only be gained as part of a small tour which starts at the lovely Honolulu Museum of Art (another secret gem), before being driven by minibus along quiet suburban streets and through an unmarked gate.
Volunteers guide you through the house and lush gardens: no free range roaming and absolutely no touching.
But such limited access to something so beautiful makes the experience feel like a privilege.
3. Waimea Valley
Still up on the North Shore, Waimea Valley is off the Kamehameha Highway and a few minutes' drive up the Waimea Valley Road from the big surf waves of Waimea Bay.
Having been awarded to the local Kahuna Nui in 1090 by the ruler of O'ahu, the land here was lived on and cared for by the descendants of the high priests until 1886.
The 758 lush green hectares that make up the valley are littered with sacred sites, wildlife and picture-postcard vistas: there are 78 archaeological sites of interest including shrines, houses, agricultural terraces and fishponds; expansive botanical gardens with over 5000 varieties of tropical and sub-tropical plants; endangered birds and native fish throughout; the stunning Waihi Waterfall; and anancient Hawaiian living site or Kauhale.
And if you have little people in tow make time for the hula demonstrations, traditional Hawaiian games, and storytelling.
4. Byodo-In Temple
Japan and Hawai'i will be forever linked in the collective conscious due to the events that took place at Pearl Harbor on the morning of 7 December 1941. But long before that infamous day, the Japanese had established a history of immigration to the islands to work in the sugar cane and fruit plantations.
The intricate Byodo-In Temple, perfectly framed by the Ko'olau Mountains, in the Valley of the Temples Memorial Park, was dedicated in 1968 to mark the 100-year anniversary of the first Japanese immigrants arriving in Hawai'i.
A more modest replica of the 950-year-old Byodo-In Temple in Uji, Japan, inside sits the stunning Amida Buddha, a gigantic gold statue thought to be the biggest of its type outside of Japan.
The lush temple grounds have a Meditation Pavilion, and the Bell House, with its three-tonne brass bell cast in Osaka with permission from the Japanese government. And endless tranquillity.
You can feed the countless koi that crowd the Shinji-ike reflection pond (fish food can be bought in the gift shop) and the strutting peacocks make a perfect picture if you can catch them at just the right time, showing off their plumes in front of the temple entrance.
And if a lei is too obvious a souvenir of your holiday, there's always a kimono from the the gift shop.
5. Chinatown
Chinatown, minutes away from the legendary hotels and longboards of Honolulu, reveals a wave of activity.
Start in Maunakea Street where fragrant plumeria or frangipani, tuber rose and exquisite orchids are woven into leis and gorgeous haku lei po'o or headdresses.
The old-school Maunakea food market reflects Hawai'i's rich ethnic diversity with Chinese, Korean, Filipino, Vietnamese and other Asian nationalities selling a startling array of boat-fresh fish, buckets of blue swimmer crabs, neon-pink salted duck eggs and Chinese greens. For a fast meal, try the food hall (cheap and delicious) or nearby Pho 97 for Vietnamese soup.
The area's still a little edgy but some of the city's hippest new restaurants, channelling Hawai'i's burgeoning organic/local/farm-to-table food, are found here.
Lucky Belly, all raw brick and timber benches, leaps cultural cuisines in a single menu: tacos, soba, tempura, bao, kimchi. We loved the spicy shrimp tacos. A take-out window at the side caters to a late-night crowd until 2am.
At The Pig and the Lady, chef Andrew Le – inspired by his mum, his Vietnamese heritage, Hawaiian produce and who knows what else – serves up seriously eclectic fusion food. Pork and seafood, betel leaves, wasabi greens, parmesan, purslane, hand-cut noodles, house-made pasta.
Livestock Tavern, with its urban warehouse look feels an ocean away from Waikīkī. The seasonal 'American eatery' menu spans harvest, sea, swine and fowl, but the Tavern Burgers are always on offer.
Grondin serves French–Latin fare with an Hawaiian accent (crazy but delicious!); Kan Zaman does Moroccan and Lebanese (and check out the cute outdoor dining deck); Scratch Kitchen is about simple, rustic and made from scratch food. The breakfast must-try is the pound cake French toast with lemon curd and berries. Calories? Who cares?
Enough of food: browse the edge-to-edge 'old Hawai'i' tchotchkes and collectables at Tin Can Mailman for that funky gift.
Pop into Roberta Oaks for modern Aloha dresses, hats, bags and a chat with Roberta herself, then scoot across the road to sample Madre Chocolate's bean-to-bar chocolates.
LEAVE YOUR COMMENT