Everything you need to know about the return of cruising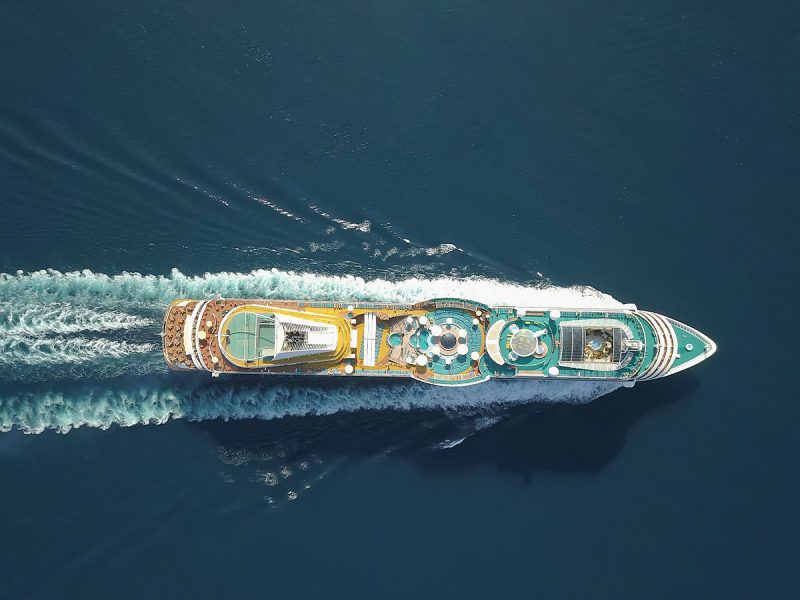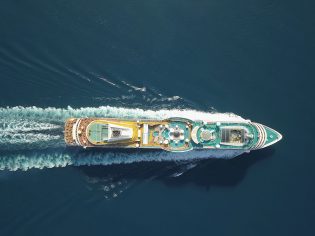 Cruising has been bashed and buffeted in the last few years, with the multi-billion dollar industry grounded and devoted cruisers not knowing when they would be able to take to the high seas again. But far from dry-docking it permanently, the enforced pause in proceedings has given the industry time to consolidate, innovate and chart a course to bigger and better things to come.
The so-called demise of cruising
As per Mark Twain, it seems that the demise of cruising has been greatly exaggerated over the past few years. There is no doubt that the onset of the COVID-19 pandemic was traumatic for an industry that quickly became the poster child for the worst possible scenarios of the new and fast spreading disease. The worldwide halt to travel that followed was felt acutely: while international flights were reduced dramatically, no one was taking repatriation cruises back to their country of origin. The industry was collectively put into dry dock, and as months turned to years, at least here in Australia, dedicated cruisers wondered when (and if) they would ever set foot on a ship and set sail on the open waters again.
While doomsayers gathered, clicking their tongues about the sector's role in overtourism and global warming, the industry seemed to determine in coincidental unity that it was time to reassess what was important and affect change that would revitalise its offering when travel was finally back on the global agenda. The industry also managed to get a jump on other operators, introducing journeys for vaccinated travellers only out of countries and continents that were quicker to relax travel restrictions than others (yes, I mean us), places like the United States and Europe.
Cruising is back – but with a difference
Now, with the world getting used to the New Normal version 3 (that's alpha, delta and omicron), cruising is back, and with a new clarity of purpose that is so 2022. Innovation and sustainability, immersion and authenticity are the new raison d' tre, spurred on by the reckoning of the pandemic (and before it, the climate crisis), as well as by a clientele that also used its enforced staycation to reassess what it wants and, more importantly, expects from the companies and brands that it invests its money and precious leisure capital in.
"Australians and New Zealanders are prolific travellers," says Tim Jones, vice president and managing director of Celebrity Cruises Australia, New Zealand and APAC. "Our own consumer tracking shows an increasingly positive sentiment towards both travel and cruise, and the demand for Australian cruises in 2022 and 2023 continues to climb. Customers will be looking for more innovative cruise experiences, and guests expect us to continue to evolve and innovate. It's a never-ending process, but it's about a better tomorrow than we [have] today, through design, sustainability, culinary and more."
How to make cruising more sustainable
How to make cruising a more sustainable proposition for consumers who know greenwashing when they see it, and are demanding more stringent practices and more accountability has long vexed the travel industry as a whole, so reliant has it been on fossil fuels.
Committing to net-zero greenhouse gas emissions by 2050 is the grand plan being enshrined in mission statements (and marketing materials) by many operators, but the interim 28 years needs to be filled with accumulative actions and policies that will make it a reality. That means every little bit does actually count, like installing solar panels to harness the clean energy of the sun, treating on-ship water and waste and utilising alternative technologies such as the NOx reduction system (SCR), that reduces a ship's overall environmental impact, filtering out sulphur oxides and nitrogen oxides, and installing exhaust gas cleaning systems (EGCS). It also involves utilising shore power (like plugging the ship into a mains power socket) while berthed so that main and auxiliary engines can be shut down.
"At NCL (Norwegian Cruise Line), we don't believe there's one 'silver bullet', but that the combined effects of our multitude of efforts will have a real effect on our carbon footprint by driving emissions down, maximising energy efficiency, minimising waste and, importantly, inspiring others to do the same," says Ben Angell, vice president and managing director of NCL in Asia Pacific.
The desire to make cruising a more sustainable industry is a focus that has guided early adopters such as Hurtigruten for years. In addition to launching new ships that meet exacting environmental standards, it is also committed to utilising cutting-edge technologies and innovations that are designed to make cruise a more responsible and conscious travel choice.
"Hurtigruten has introduced lower emission cruising by adopting biofuel, battery hybrid power and shore power across the fleet," explains Damian Perry, managing director of the APAC region at Hurtigruten. "Additional technology and hardware extends to new propellers that deliver more efficiency and lower fuel use. You will note that paint companies are developing paints for the marine industry that assist with avoiding the build-up from the oceans and are better for the environment. Design of hulls and GPS anchoring all play a part in technology that is dramatically changing the landscape. We have also introduced advanced water purification and advanced waste management."
Such unity of purposes bodes well for the future of cruising, as does the desire from consumers to get back on the water, with the likes of Cunard registering a significant pent-up demand for cruise holidays. "There's a huge amount of new ships in the pipeline," says Jones, "… and most brands will be investing in ships that are evolving the guest experience and tapping into new ways of travelling."
"I suggest the broader travel industry may actually learn from cruise," suggests Perry. "Cruise was viewed differently to hotels, resorts, airlines yet the industry has higher standards than most sectors and more control over the movement of guests. I have no doubt the industry will boom again as there is an experience to meet most traveller's desires. [We] will, however, be more accountable than ever to our guests and the communities which we visit and engage with." If that is indeed the case, then the new reality of cruising is looking good.
New and improved cruiseliners
Seabourn
Seabourn's first ultra-luxe expedition ship, Seabourn Venture, will set sail on its inaugural voyage midway through 2022, and be joined in 2023 by a sister expedition ship. Both vessels will be designed and built to PC6 Polar Class standards, and come with two custom-built submarines so that guests can get views from both above and below the water. seabourn.com Joining its regal fleet that includes the Queen Mary 2, Queen Victoria and Queen Elizabeth, Cunard's newest ship, Queen Anne, will debut in early 2024.
Azamara
Azamara's fourth ship, Azamara Onward, will set sail in May for an inaugural season that will include 22 European itineraries and three new land explorations, forging forward with the future of its Destination Immersion experiences which will see more overnight stays throughout Europe.
Hurtigruten
Hurtigruten has added to its cutting-edge fleet with the addition of two new vessels installed with hybrid battery power propulsion that lowers emissions beyond minimum expectations. Two more ships have undergone refurbishments to battery hybrid power, while its entire fleet is being fitted with shore power and biofuel technology which will exceed emissions targets.
Norwegian Cruise Line
This year Norwegian Cruise Line will introduce its Prima Class of ships, starting with Norwegian Prima's debut in August (in Iceland and Norway), followed by her sister ship Norwegian Viva in 2023 (in the Mediterranean). Both ships will boast wide-open spaces, intuitive service, thoughtful design and world-class experiences. Virgin Voyages has recently launched its new Valiant Lady, with room for 2860 over-18-only guests.
Carnival
Carnival's new Carnival Celebration launches in November this year; it will run on liquefied natural gas and come complete with a rollercoaster. It will be joined in 2023 by Carnival Jubilee. Disney Wish – the first new-build ship for Disney in 10 years – will debut in June with waterslides and an expansive kids' club.
Royal Caribbean
Royal Caribbean's Wonder of the Seas is set to become the largest cruise ship in the world, with room for 6988 passengers at capacity. It will be followed in 2023 by Icon of the Seas, the first ships in the brand's new Icon Class.
Celebrity
The launch of Celebrity Beyond this year will include the ship-within-a-ship concept, The Retreat, an exclusive area for The Retreat guests featuring more space, exclusive restaurants, pools and lounges. In 2023, Celebrity Ascent will join the Celebrity fleet.
Luxury of experience
Cruising as an experience is about more than just getting from A to B by sea. It is about the myriad elements that make up the whole, from next-level dining to considered travel experiences.
Shore excursions to get a makeover
Blink-and-you'll-miss-it shore excursions will no longer cut it in our post-pandemic times, with grounded travellers yearning for real connection and reciprocity after so much isolation and exclusion. The vogue for authentic, mindful experiences, both onboard and ashore, is driving cruise companies to offer a more expansive and considered roster of activities to engage and enthral their guests. As a result, the cruise industry is thinking big on everything from wellness to destinations.
Norwegian Cruise Line's Go Local program speaks exactly to this trend, providing authentic connections with the people and places visited during its cruises, be it cheese-making and tasting in an Andalusian village, visiting working artists in their studios in Mallorca or overnighting in Jerusalem to take in the Holy Land's sacred sites. Meanwhile Scenic's Enrich program is a hugely popular inclusion with its devoted river cruisers that sees them enjoying classical concerts in historic locations such as the Popes' Palace in Avignon, while Scenic Freeform offers the freedom of choice, from exploring Boston by bike to setting out to witness the beauty of Dettifoss Waterfall in Iceland.
The importance of best-in-class partners
The goal to deliver truly immersive, informed experiences has a lot to do with seeking out best-in-class partners to share knowledge and expertise. Like how boutique luxury cruise brand Ponant works with National Geographic experts and photographers on its voyages to the likes of Antarctica and the Kimberley. Or Celebrity appointing goop founder Gwyneth Paltrow as its Global Wellness Ambassador as part of its Women in Wellness program, which takes a holistic approach to improving the wellbeing of guests' mind, body and spirit. And sometimes real immersion is about time: to indulge, to dive deeper, to focus on one thing. This desire is fed by longer cruises, like Azamara's five-month-long world voyage that takes in a total of 40 countries or Royal Caribbean's behemoth 274-night Ultimate World Cruise through 60-plus countries.
Holland America Line's recently launch Rotterdam indulges guests with an art collection valued at more than USD$4.1 million. Curated by Oslo-based YSA Design and London-based ArtLink, this 'museum at sea' showcases 2645 works ranging in value from $500 to $620,000 scattered through the ship's decks, public rooms and staterooms.
Food and beverage venues as important as ever
Food is a big focus for cruisers, and something the cruise industry pays serious attention to as a result, luring big-name chefs into collaboration and adding ever-increasing choice of cuisine and venues.
For Cunard, this has resulted in award-winning chef Matt Moran signing on to headline its inaugural Great Australian Culinary Voyage, setting sail on the Queen Elizabeth in January next year, while on Scenic's roster the star power comes in the form of Gabriel Gate, who will host a jaunt through the rivers of the South of France in 2023.
When Celebrity Beyond launches this year it will offer guests a staggering 33 distinct food and beverage venues including a first-ever fine-dining restaurant at sea by acclaimed French chef Daniel Boulud, christened Le Voyage. And more is more at Norwegian Cruise Line too, with its highly anticipated Indulge Food Hall set to debut on Norwegian Prima, with 11 dining options inspired by the world's great gourmet destinations.
Food is also a focus of more and more guest experiences that go way beyond the traditional static cooking demo, with the likes of Holland America Line partnering with Food & Wine magazine on culinary themed shore excursions that include visiting craft distillers in Reykjavik to frequenting the wet markets of Asia, and Celebrity offering culinary excursions with its chefs to visit local markets and trusted producers to gather fresh regional foods and prepare a curated menu from the ingredients.
What will returning to cruising be like?
What does it feel like stepping back onto a cruise ship for the first time? What has changed and what has stayed the same? We asked two expert cruisers, who have continued to set sail during the pandemic, to tell us.
Adam Coulter, managing editor of Cruise Critic UK
Adam did his first post-lockdown cruise in the summer of 2020, and since the full-scale restart of cruising in Europe in May 2021 he's been everywhere from Greece to Norway on at least 10 different cruises.
How did it feel stepping onto a cruise ship again?
All the feels! In a word, it was emotional. I might have welled up. There was also a sense of relief that the industry I love and that I am a part of was back.
What was your favourite thing about the experience?
There was no one thing, it was a mix of things: that whole 'seeing people I knew in real life again' – crew, fellow journalists etc. It was doing all the things I love doing on the ships, choosing where to eat, what show to watch, what activity to take part in. The sail-away watching people on the dock wave us goodbye. The smiles from the crew when we first got onboard.
How safe and reassured did you feel given the measures the cruise provider had implemented onboard?
I felt 100 per cent safe. There was never any doubt in my mind that safety was at the absolute forefront of any return, and in particular with MSC Cruises. They had restarted in the middle of the pandemic (summer 2021), with very few incidents [of COVID-19]. The amount of testing we had to do, before and during, the new safety protocols onboard – wearing masks, social distancing – and the bubbles on land were all extremely reassuring.
How has the cruising experience improved post-pandemic?
Well it's not a hugely popular thing to say but I do like the less-crowded ships. It's not great for the industry, but awesome for the guests; fewer crowds, fewer queues, better service. I'm aware this is only temporary, but it has been a nice side effect. Also, people seem to be very grateful to be back onboard. There is definitely a sense of not taking it for granted.
Was there anything that remained unchanged that you were grateful for?
Both the vibe and the enthusiastic crew were even better than before. Masks and hand sanitiser aside, what remained unchanged was the essential cruise ship experience. Being back on the water, meeting people and experiencing new cultures had not changed.
What do you see as the trend for 2022 and beyond that doesn't involve hand sanitiser?
I would say it's people seizing the day and taking the cruise they've dreamed about for years and haven't been able to because of COVID-19.
Kristie Kellahan, travel writer
Australian travel writer Kristie Kellahan, now based in the US, has cruised to the Bahamas, Bermuda and Jamaica in the last year, with Hawaii to come. According to her, cruising is easy, safe (as a woman often travelling alone) and relaxing, giving her a 'taste' of various destinations that she can then return to for longer, more in-depth exploration. And it's a fun way to meet new people, too.
What I love about cruising right now
The value is extraordinary. There's never been a better time to cruise at the lowest prices I've ever seen. It means you can take more cruises or upgrade to a better cabin than you'd normally book. Cleanliness and safety standards are better than ever [too]. One of the best improvements is that they've done away with the 'pain point' of those group muster safety briefings on day one. Now you either complete the briefing in your cabin via the TV, or go at your leisure to check in at your muster station. Much better!
LEAVE YOUR COMMENT