The 10 most incredible yoga destinations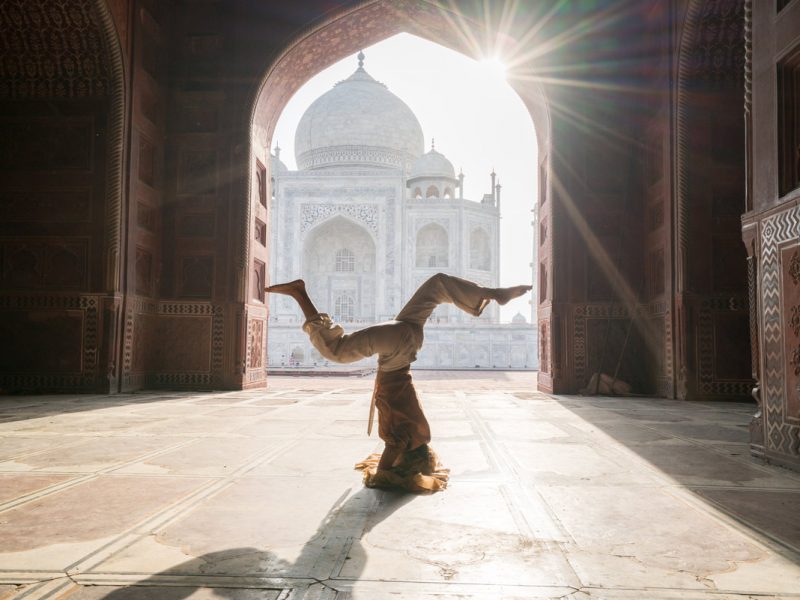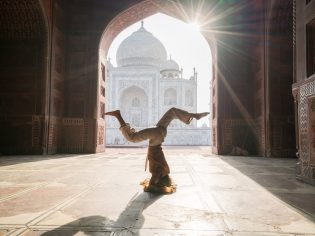 Whether you're a devout yogi or you just enjoy a bit of downward dog, there are some truly amazing places around the world to practise yoga.
These yoga destinations are ideal places to start or continue your yoga practice, giving you the opportunity to reconnect to your mind, body and soul. Yoga retreats make a great vacation and can add a spiritual element to any holiday. Here are our 10 favourites.
1. Bali, Indonesia
Australians love to escape to Bali to relax and unwind, and there is even more reason to do so with the many retreats and yoga classes that are spread across the island. Probably the most famous is The Yoga Barn in Ubud which offers more than 100 yoga classes per week, as well as breathwork and healing sessions. Afterwards, you can enjoy vegan, vegetarian and raw cuisine at its Garden Kafe.
2. Amalfi Coast, Italy
Yoga on the Amalfi Coast in southern Italy is one of the best destinations to practise yoga as it provides an idyllic place to connect with your inner self as you enjoy breathtaking views of the turquoise Mediterranean sea. Not only that, but you'll also find yourself enjoying the freshest sea-to-table meals, and exploring exotic underwater caves known as grottoes.
Amalfi Coast Yoga Retreats is organised so guests can experience Southern Italy as authentically as possible. You'll enjoy daily yoga with sea views, beautiful accommodation in a private villa and stunning Italian food. This all-inclusive villa is the perfect place for a yoga-practising world traveller looking to practise mindfulness as well as become immersed in the Italian culture that surrounds it.
3. Koh Phangan, Thailand
Koh Phangan is more than just the Full Moon Party that attracts so many backpackers each month. This island is also known for its natural beauty, slower-paced hippie lifestyle, and its tranquillity. Koh Phangan is brimming with yoga experiences, spirituality and healthy living.
The Sanctuary is a resort and spa offering a yoga program that has been operating for 25 years. The Sanctuary regards yoga as an ancient practice and encourages its guests to take advantage of the opportunities presented to them. They offer three daily classes with different levels and forms of yoga, so you're sure to find something that suits your beliefs, practises, and goals.
4. Tulum in Mexico
Tulum is sprinkled with yoga resorts with spectacular views of the Caribbean Sea. It's the ideal place to sink deeper into your yoga practise while getting some Instagrammable content too. Give your mind, body and spirit an extra reboot by visiting one of the many yoga classes or wellness retreats in the region, which draw visitors from around the world who are attracted to Tulum's ancient spirituality and relaxed way of life.
AZULIK is one of the most beautiful yoga shalas in Tulum and has classes at 8am and 9.30am every day, or you can organise private classes.
5. Rishikesh, India
There's no better place on earth than India to study yoga or visit a retreat for some self-care. Rishikesh has been a magnet for yogis and enlightenment seekers since the 1960s. Plus, the International Yoga Festival is held here, welcoming yogis from all over for seven days in March each year.
Phool Chatti has been offering yoga and meditation courses for over 120 years. They offer different program options and diverse forms of yoga to cater to all kinds of people. What makes this location the perfect place to practise yoga is its secluded grounds, completely free of all kinds of pollution. For the participants of their yoga retreats, they offer fully furnished rooms and a healthy meal plan that is available throughout your stay.
6. Sedona, Arizona
Sedona in Arizona is one of the United States' most iconic yoga destinations where people travel from far and wide to practise yoga. Holding the three-day Sedona Yoga Festival each year, it offers more than 200 relevant events including classes, performances, and workshops. The festival also includes specific yoga classes to help with anxiety and PTSD.
7. Siem Reap, Cambodia
Siem Reap in Cambodia is a popular resort town home to the famous Angkor Wat temple, the Bayon, Ta Prohm, and many other amazing cultural and historical attractions. It may not be one of the obvious yoga retreat destinations, but there are a handful of wellness and yoga-focused hotels and centres that offer multi-day retreats and healthy cuisine.
8. Santa Teresa Beach, Costa Rica
Santa Teresa is a beach town in Costa Rica that is nestled in the wilderness. Surrounded by the beach, jungles and more, it's a beautiful location to centre yourself and your yoga practice. Vajra Sol is one of the most established yoga retreats in Costa Rica, and it unfolds onto a pristine beach lined by wild jungle and gifted with mesmerising sunsets. Dive into your yoga practice and learn to surf or stand-up paddle board in the warm ocean of the Nicoya Peninsula while you're there.
9. Lanzarote, Spain
Lanzarote is one of Spain's Canary Islands off the coast of West Africa. It is one of the best-preserved islands of the Canaries, declared a biosphere reserve by UNESCO. It has a mild and pleasant temperature year-round, crystal-clear water with abundant marine life, relaxing beaches and 300 volcanoes that give a special energy to the land.
Yoga Lanzarote not only circulates the practice of yoga but also shares the spiritual philosophy from India and spreads that wisdom mixed with compassion that has been learnt from Buddhist monks to the yogis who come to the island.
10. Sacred Valley, Peru
The Sacred Valley in Peru's Andean highlands, along with Cuzco and Machu Picchu, formed the Inca Empire. Samadhi is a facility in Peru dedicated to yoga and meditation, with the goal to work toward the conscience state of the divine through yoga, plant-based dieting, culture, and art therapy.
The stunning view from the accommodation helps create the overall experience that Samadhi strives for by immersing guests in a natural environment. This facility dedicates itself to teaching its guests how to connect to mother earth by taking a holistic and spiritual approach. Their yoga-mediation classes focus on self-knowledge and guide you to be your own teacher.
LEAVE YOUR COMMENT