Abu Dhabi: the place and space to roam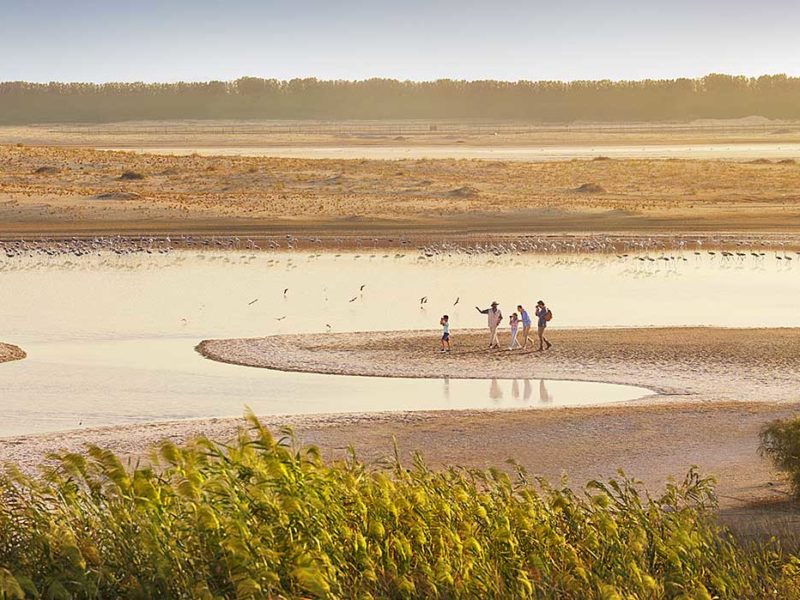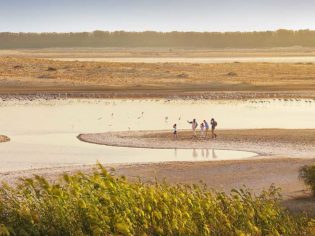 |

THIS ARTICLE WAS CREATED IN PARTNERSHIP WITH Abu Dhabi Tourism Region

|
Natural wide, open spaces, stunning scenery, world-class luxurious resorts, and a string of cultural attractions — Abu Dhabi is the ultimate destination for a post-COVID getaway, writes Paul Ewart.
Regularly featured in roundups of the world's 'top destinations' Abu Dhabi has grown steadily and organically into a tourism hub that's rich in cultural authenticity, diverse natural offerings, world-class hospitality, luxury, and vast swathes of space.
Certainly it's these wide, open natural expanses that, particularly when looking forward to overseas travel post-pandemic, will be a key factor for holidaymakers. It's this, combined with ample sightseeing, lashings of luxury, and mouthwatering dining, that offer a recipe for holiday heaven.
The luxury of space
Miles of coastline packed with beautiful beaches paired with some 200-plus outlying islands equate to masses of wide, open space.
For an island experience unlike any other, take a 50-minute seaplane west to Sir Bani Yas Island. Once the private retreat of the nation's ruling family, it's now home a 4046-hectare wildlife reserve with more than 17,000 free-roaming animals, including gazelle, peacock, giraffe and cheetah. Here, you can get your flora and fauna fix via a variety of nature-based activities, from safari drives and kayaking, to hiking and mountain biking.
At the Mangrove National Park just east of the CBD you can spot herons, crabs and sea turtles, while at Al Wathba Wetland Reserve – also within easy reach from the city – you can see pink flamingos, often in their thousands.
Then, on the outskirts of Abu Dhabi, lies the world's largest uninterrupted sand desert – the aptly named Empty Quarter. Either take in the majestic expanse on a day tour from the back of a camel or in the back of a four-wheel drive, or splurge on a night or two at one of the luxurious five-star properties in the area.
Speaking of which, the tip of Abu Dhabi's luxury iceberg, the magnificent Qasr Al Sarab by Anantara is nestled among the saffron-hued dunes of the Empty Quarter. Here you can swim in palm-shaded pools, dine under desert skies, and ease tired muscles in the on-site hammam. If you really want to push the boat out, then book a stay at one of the resort's 10 Royal Pavilion Villas. The standalone adults-only accommodation come with private pools, bespoke experiences, personal chefs and other luxurious touches. Wildlife abounds here, so don't be surprised if you encounter a gazelle or Arabian oryx grazing next to you as you go for your morning dip.
Also sharing the (ample) dessert space is Al Wathba, a Luxury Collection Desert Resort & Spa, Abu Dhabi. A hallmark of the hotel experience is its sprawling spa complex where guests can unwind in style. This, combined with sumptuous suites and fine dining is a combination that's guaranteed to satisfy even the most picky of punters.
Back in the city – and still very much holding its own – is the Emirates Palace hotel. Indulgences include gold camel burgers, gold cappuccinos, gold spa treatments and a caviar bar that offers a decadent Champagne and caviar menu.
Newer additions to the luxury hotel crop include the St. Regis Saadiyat Island Resort, Abu Dhabi, which channels a serious Caribbean vibe and is set right on the pristine white-sand beaches of Saadiyat Island. And Zaya Nurai Island an oasis of beachfront villas and private plunge pools that feel worlds away from the capital city, yet is in reality is a mere 15 minutes by speedboat.
Cultural Capital
While opulent hotels and spas are all well and good, the true jewel in the emirate's crown is its bounty of cultural attractions.
Qasr Al Hosn is the oldest and most significant building in Abu Dhabi. Over the centuries, it has been home to the ruling family, the seat of government, a consultative council and, most recently, a museum that traces the emirate's journey from fishing and pearling settlement to global metropolis.
That's right – pearling. Though famous for its oil today, step back in time a century or so ago and the UAE's most significant export was pearls.
You may not be aware, but the shallow waters of the Arabian Gulf provide an ideal environment for pearl diving and the industry created a period of wealth for the emirate during the 19th century. And today, contemporary travellers can dive into the traditional industry and learn about it firsthand by setting sail on a pearl diving expedition.
Launched on Yas Island last year, visitors will board an authentic Emirati dhow from Yas Marina for a six-hour adventure during which they'll learn how to dive for pearls, shuck oysters and experience what is still considered to be one of Abu Dhabi's most treasured traditions.
An Islamic architectural treasure containing one of the world's largest chandeliers, Sheikh Zayed Grand Mosque (visitabudhabi.ae) is constructed from materials from every corner of the globe. Known locally as the Grand Mosque, the country's key place of worship runs free daily tours.
But most lauded of all of Abu Dhabi's cultural attractions is Louvre Abu Dhabi. Situated on a man-made peninsula in the culture district of Saadiyat Island, the Louvre (also known as the 'universal museum') was a decade in the making before opening its doors in 2017.
Louvre Abu Dhabi contains works that span every medium, including archaeological treasures from ancient civilisations and paintings by modern masters such as Monet and Matisse.
While the Louvre will undoubtedly be the city's main tourism drawcard for the next few years, blueprints are already firmly in place for other cultural hotspots, which are set to share space with the museum within the wider Saadiyat Cultural District, including: the Guggenheim Abu Dhabi, which at 42,000-square-metres, will be the largest in the world; and the Zayed National Museum – the emirate's national museum.
A go safe destination
In the post-pandemic age where health and cleanliness will be front of mind, Abu Dhabi is a no-brainer for safety-savvy travellers. Of course, health and hygiene have leapfrogged to the top of tourists' wish lists and the emirate now boasts sanitation levels that would put Singapore to shame. Indeed, to ensure the wellbeing of visitors, the Department of Culture and Tourism – Abu Dhabi has worked with hotels and attractions to ensure rigorous safety levels and compliance with strict Go Safe guidelines.
The mental and physical benefits of reconnecting with nature are well-documented, so it stands to reason that getting into the great outdoors after months of lockdown is top of mind. An antidote for months of enforced isolation, curfews and closed borders, Abu Dhabi's open spaces – coupled with a sparse population of under 1.5 million – also make social distancing an absolute breeze.
For more information on planning your Abu Dhabi adventure, visit visitabudhabi.ae
#InAbuDhabi
LEAVE YOUR COMMENT